Project 240SX – Introduction
The time I spent with my 240SX was short and long ago, however I think the story is important to share. I say this because the work I did on my 240SX and the write-ups I published, made my site what it is today. Although I did nothing ground breaking at the time, I compiled data, pictures and experiences that weren't readily available in the early 2000's. On with the story…
Not too long after I finished the engine swap on my '95 Civic coupe in 2000, I started to dream up another project. Queue up Nissan's 240SX. I wanted boost, but not in a Honda. I wanted a fast car, but with creature comforts. Add to that the desire for RWD and I realized why I needed to find a Nissan 240SX. The 240SX is one of the only RWD imports that doesn't carry the ridiculous price tag of a Supra, RX7 or 300ZX. The car's chassis is very well balanced and offers a significant level of opportunity.
While researching potential modifications for the 240SX, I discovered a general lack of 240SX information. There are several sites and clubs that provide quite a bit of information but I was still not finding what I needed.
This series of project write-ups is set up to walk you through my time with my 240SX. The modifications, repairs, ideas and so on are all listed here from start to finish.
July 27, 2001 (181,000 miles)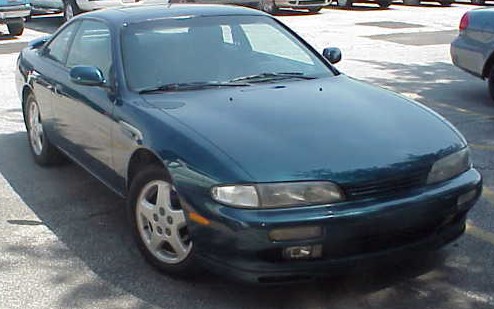 Through a friend, I was able to locate a '95 240SX SE with a 5spd. The 240SX had quite a few miles, 181,000 to be exact. The service record on the 240 was flawless. The body was straight and it ran like a top. There was a bit of rust but nothing that couldn't be resolved with a little care. While driving this high mileage car, I discovered that the suspension had serious amounts of potential. The handling was crisp and very solid even though the shocks and bushings were original and in fairly sad shape. All in all, the only concern that I had was the fact that the interior color was nasty! I address this issue in a later write-up.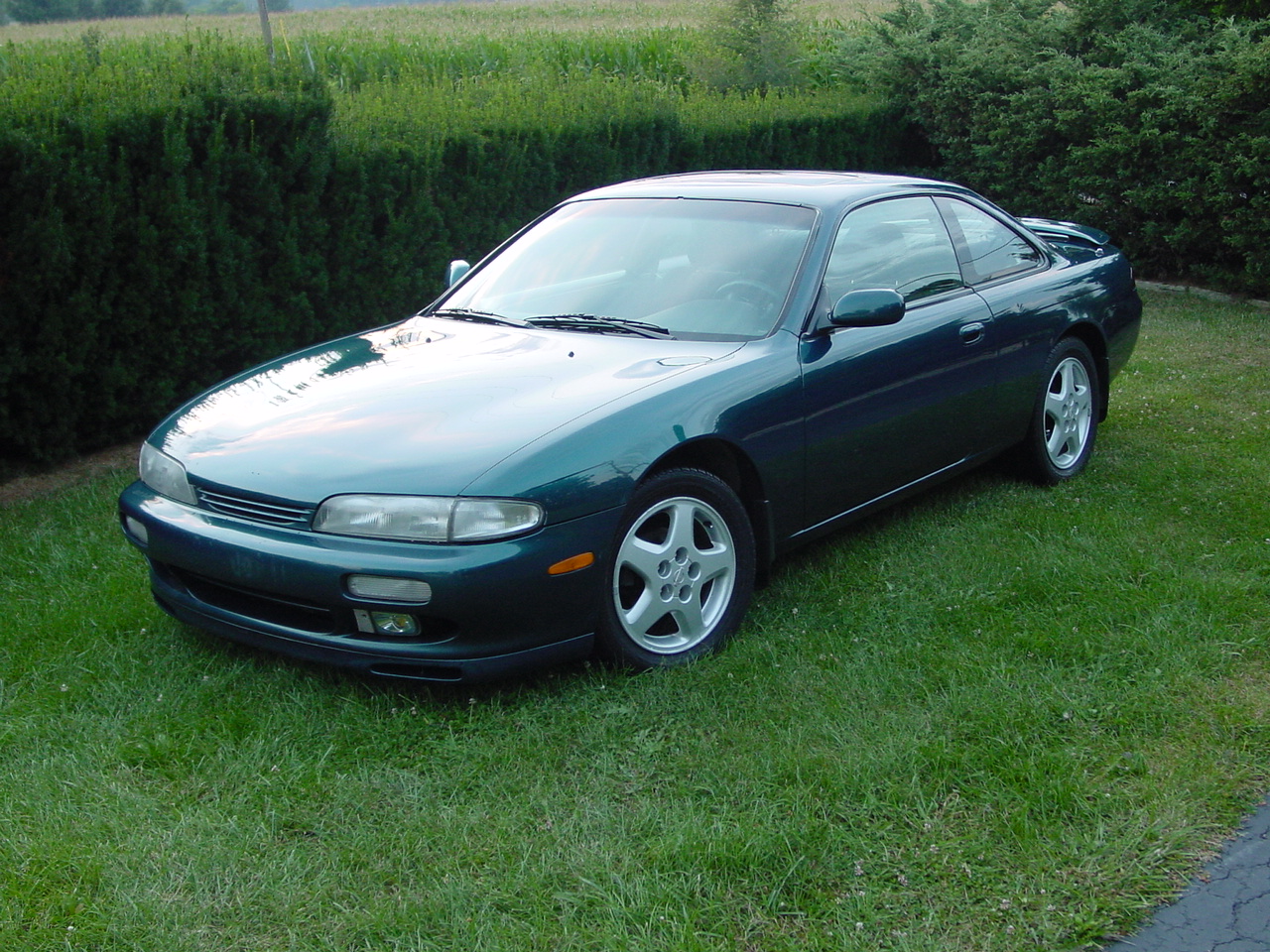 August 22, 2001 (182,932 miles)
Maintenance
One of the first tasks was to replace the clutch and water pump. The clutch had been slipping long before I bought the car. It was still drive-able, but it wasn't going to last long. I managed to toast it along with the water pump on one of my power slide attempts.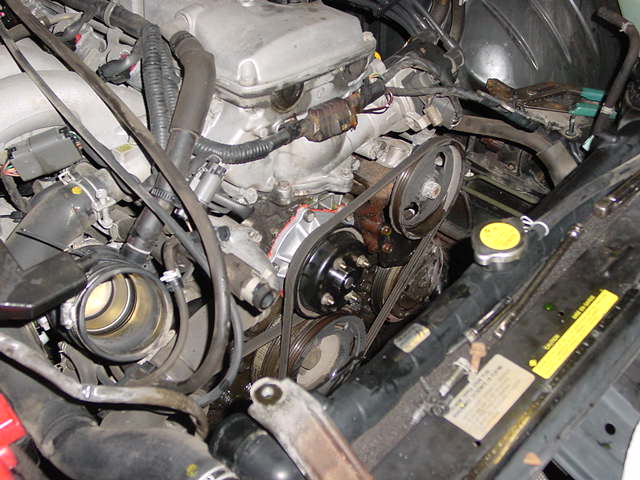 Changing the water pump was relatively easy. Not nearly as easy was replacing the clutch.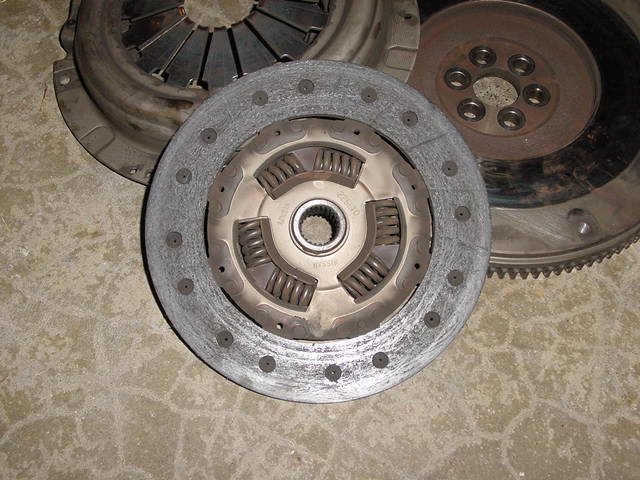 I installed an OEM replacement clutch and had the flywheel resurfaced. After a couple of day's work, I finally had a chance to see how much fun it was to drive this car!
September 15, 2001 (185,300 miles)
Although it isn't really noteworthy, I had the windows tinted. I've always appreciated driving a car with tinted glass.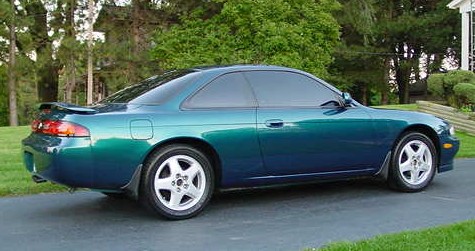 In the next installment of Project 240SX, I'll cover my solution to the nasty greenish/grayish interior.
Read more about Project 240SX here
Here are a few more pictures of the early days of my 240SX: