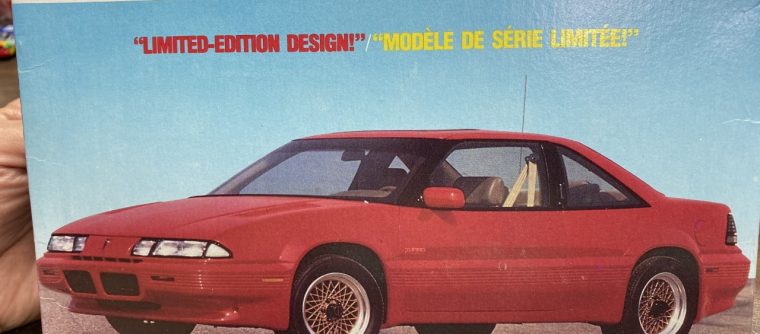 Why not? I've been picking up "rad-era" cars simply because they are now cool! I found this at a local swap meet for $5. You can't beat that! At first glance, the kit appeared to be complete. That would prove to be false.
The kit
While sorting parts for this build, I realized the kit was very thorough and did a nice job of representing the 1:1. I later learned that Revell offered several versions of this kit ranging from this Turbo to some of the lesser models. Parts were included for both the turbo and non-turbo versions. Evidently, there are versions of this kit with a manual transmission.
Prepping The Kit
After reviewing the instructions and test fitting the chassis with the bumpers attached, I learned that all of the body pieces can be attached which will make painting and detailing much easier!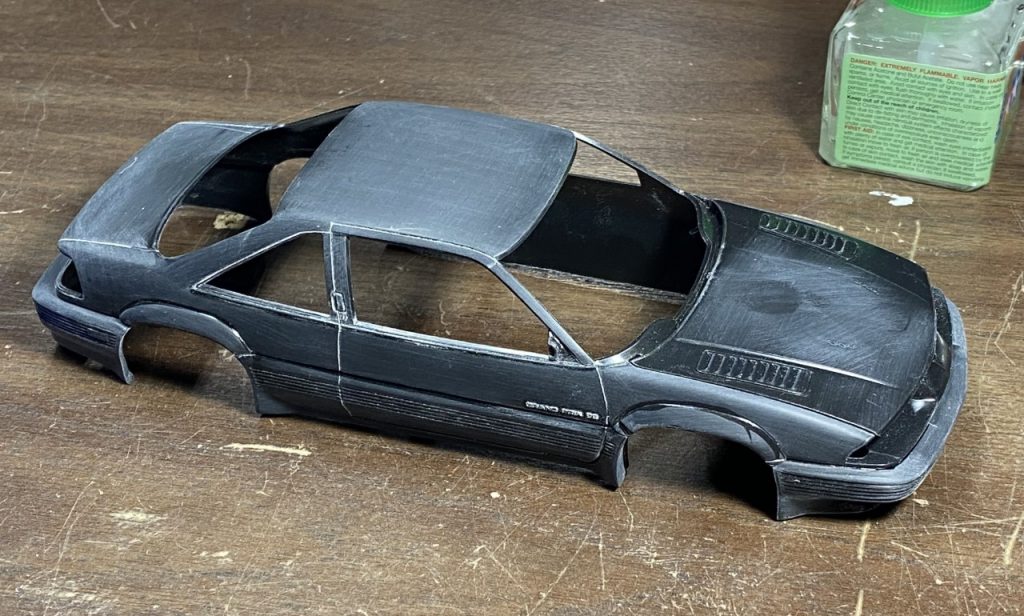 Interior
The interior was the first place where I realized I was missing a part. I'm not sure how I didn't see that it wasn't there. This was an easy correction having replaced it with a Momo wheel from my stash.
The rest of the interior went together well and was easy to detail. Aside from the base color and black accents, the rest was hand painted. The gauges, center console and buttons were painted various colors. Flocking was used to give the interior even more detail!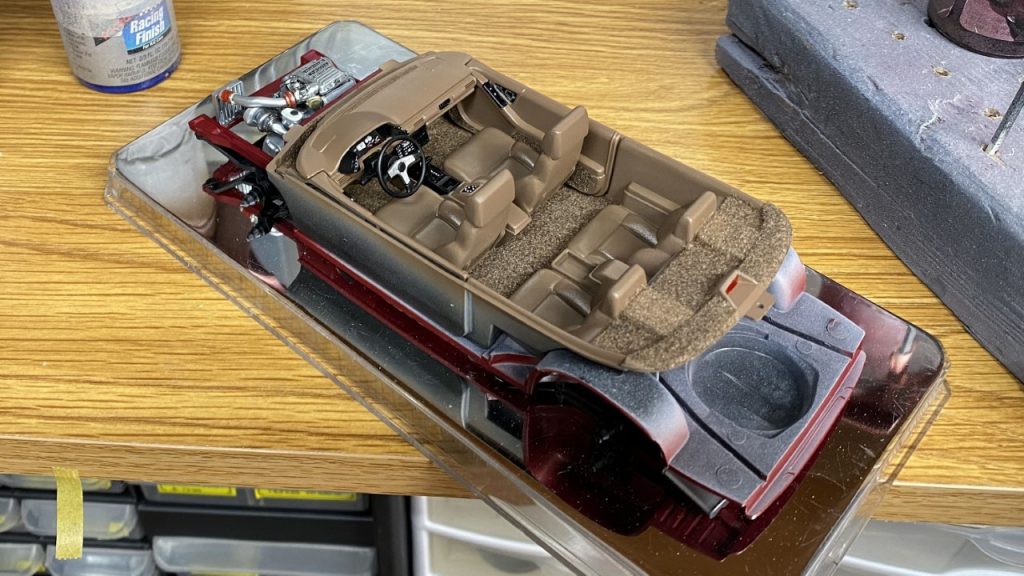 Body
Prep work went very quickly on the body. Mold lines were minimal and easily cleaned. Other than having to repair a cracked fender flare, I was able to get it in primer, then color and clear quickly.
My original intent was to use a leftover Ferrari color however I ran out before I could finish. I switched to a Subaru color that was a leftover OEM touch-up bottle. The script on the sides and back were painted and then I sprayed the body with 2 part clear.
I did realize after painting was complete that I was supposed to remove the script on the sides and use the "Turbo" decals. Too late!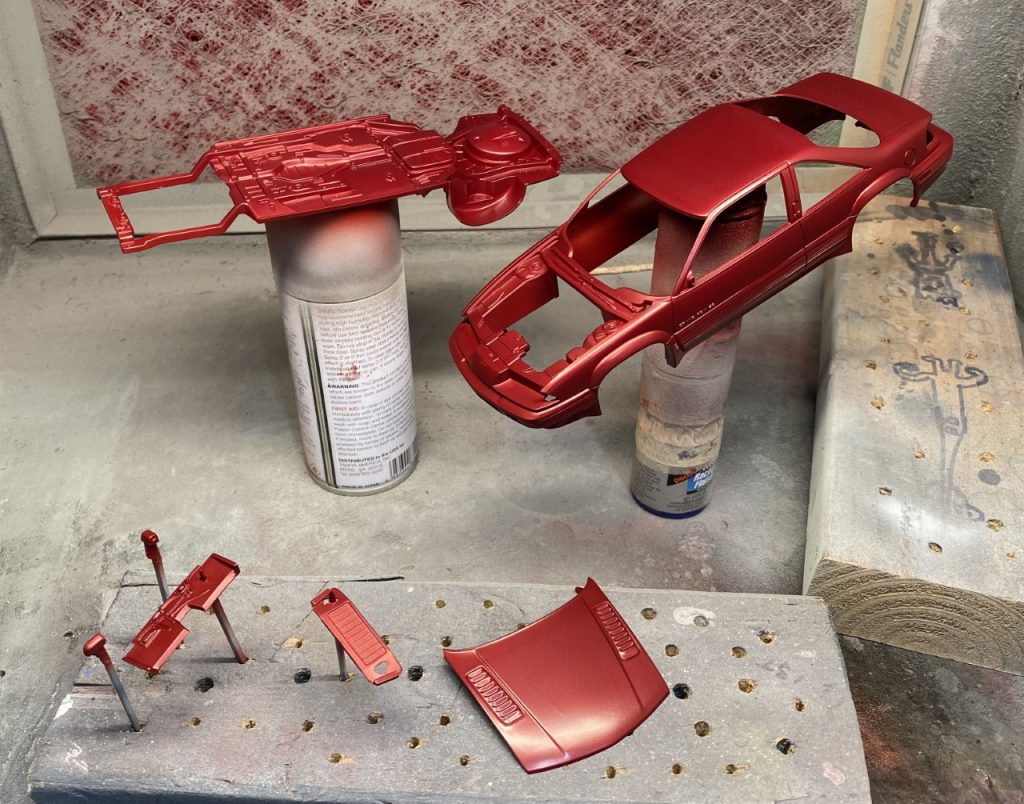 Once the clear had about a week to cure, I sanded and polished the top surfaces of the body. The sides were smooth enough.
To Date
The kit is nearly complete. The body is painted, sanded and polished. The interior is complete along with the chassis and engine. Sadly, I managed to completely miss the fact that the front of the engine was missing! I am contemplating buying another kit for the parts but it defeats the fact that I only spent $5 buying this one. Time will tell!