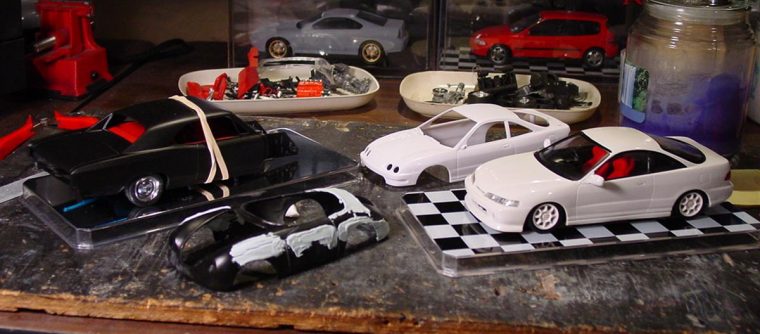 This is the first post in the work bench category.  I thought I would share the overview shots of my work area.  The close-up pictures are nice but don't give the scope of what I do or the volume of projects that I keep running at any given time.  This is a collection of bench shots from 2005.
Prior to 2005, I was heavily involved in RC racing and body painting.  During this time, the models took a back seat.  For my model building come-back, I dove into a few custom projects that required quite a bit of custom work.  This was the first year I started using automotive body filler and I was amazed by the caliber of work I could perform.
Finished this year:
I continued work on the Bug, custom Chevy truck and started the 356 Porsche and gray '66 Chevy Malibu rework projects.