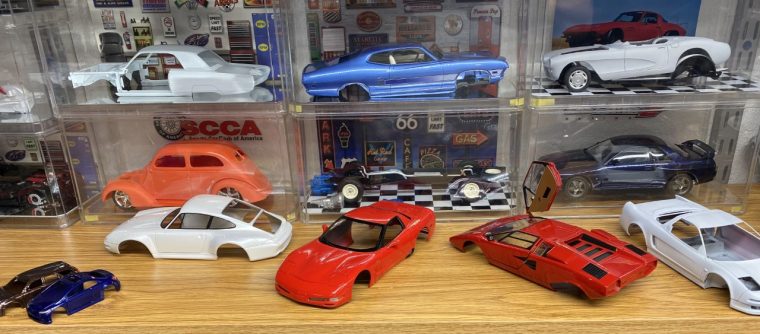 Not as busy
Although I didn't have as much time to work on projects this month, I did finish the '01 Z06 Corvette. The Porsche 911 and Countach moved forward with plenty of trim painting. Progress on the countach. Even though it is not a significant achievement I finally decided which wheels I'll use for the '57 Corvette. Like I said, not a model busy month.
2001 Corvette Z06
Now that the hood was done, or at least as done as I was willing to make it, I was able to wrap up the final details on the '01 Z06 Corvette. I finished installing all of the lenses and windows and then attached the hood. I had hoped to skip adding aluminum tubing for exhaust tips but ended up using them when I botched drilling out the tips. In the end, it looks better with polished exhaust tips!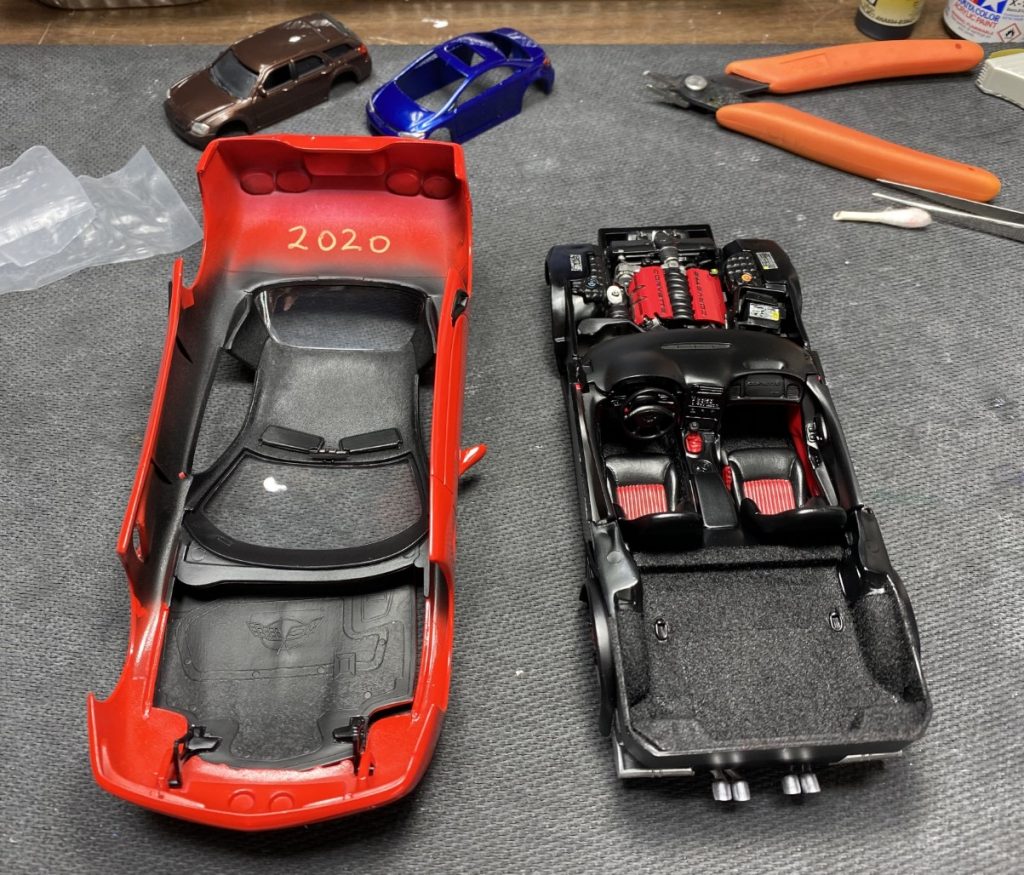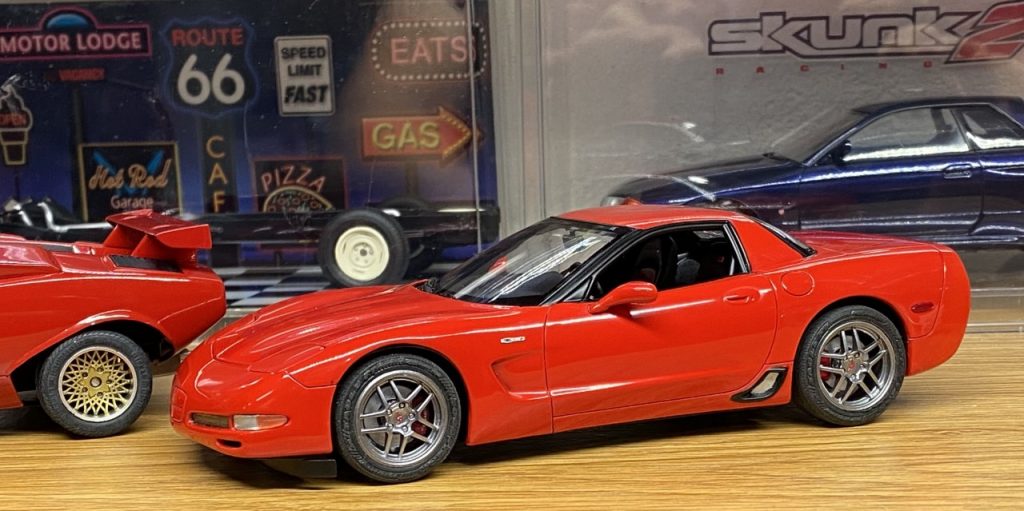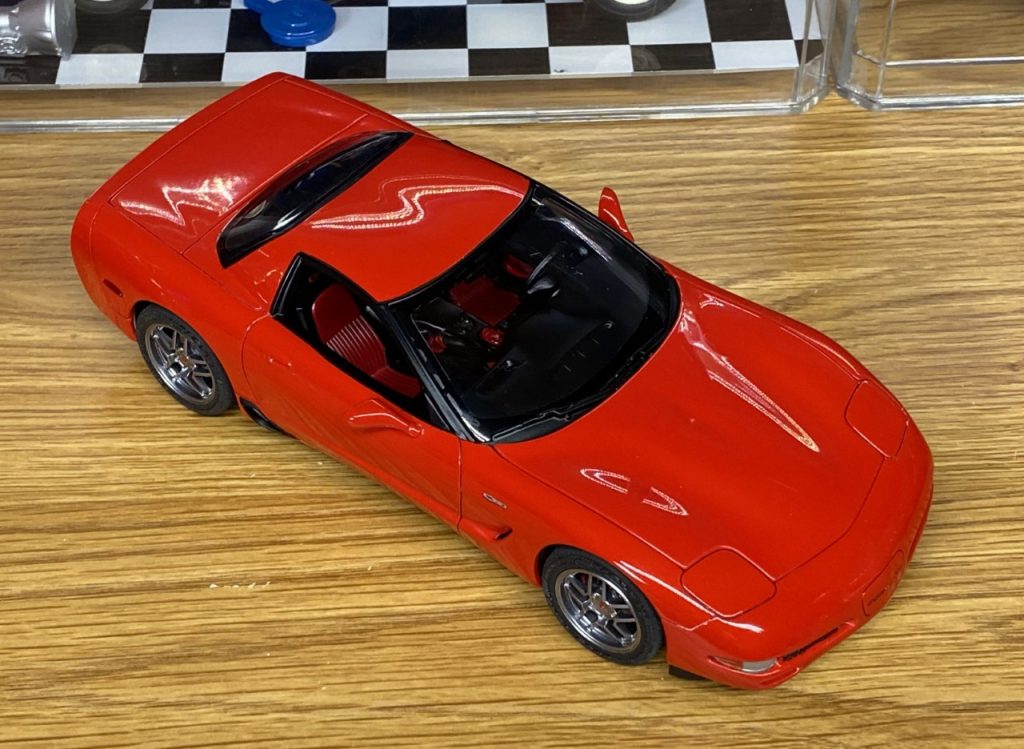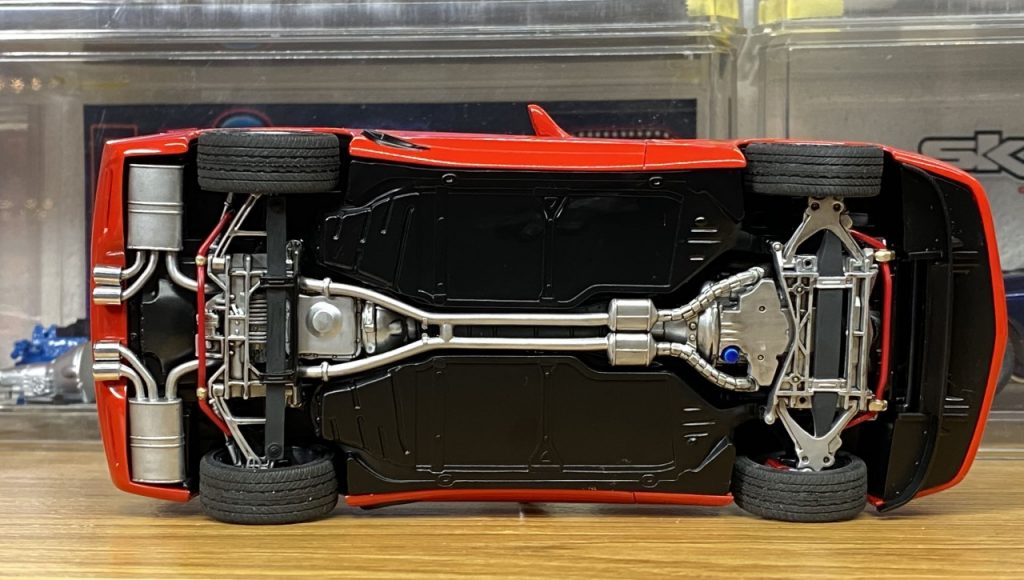 Porsche 911
This model seems to receive attention in small bursts. While preparing the Countach for significant amounts of trim and accent paint, I realized the 911 wouldn't take much more time to do the same. Masked and painted, it went back to the shelf. Finishing the Countach is the priority.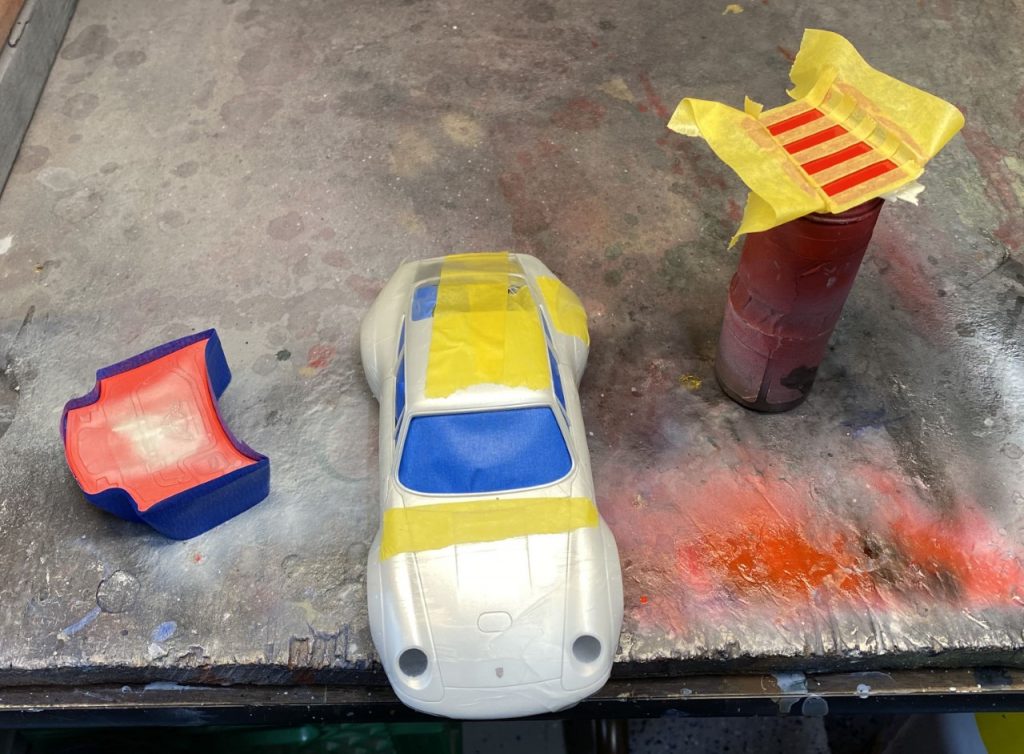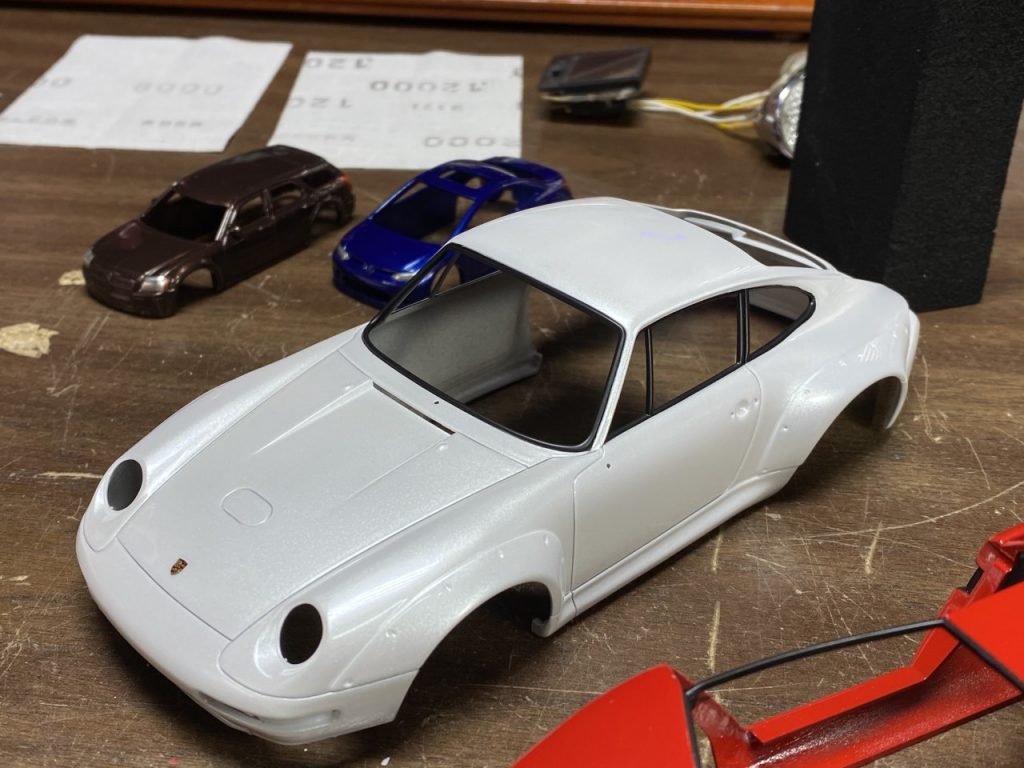 Countach
Having completed the 'Vette, I latched onto making serious progress on the Countach. The body has several cavities that need to be painted black. I had stressed over this detail and then found that I could do it well by masking over the edge and spraying under the edge of the tape. Once all the detail work was complete, I nearly completed the build. Next month…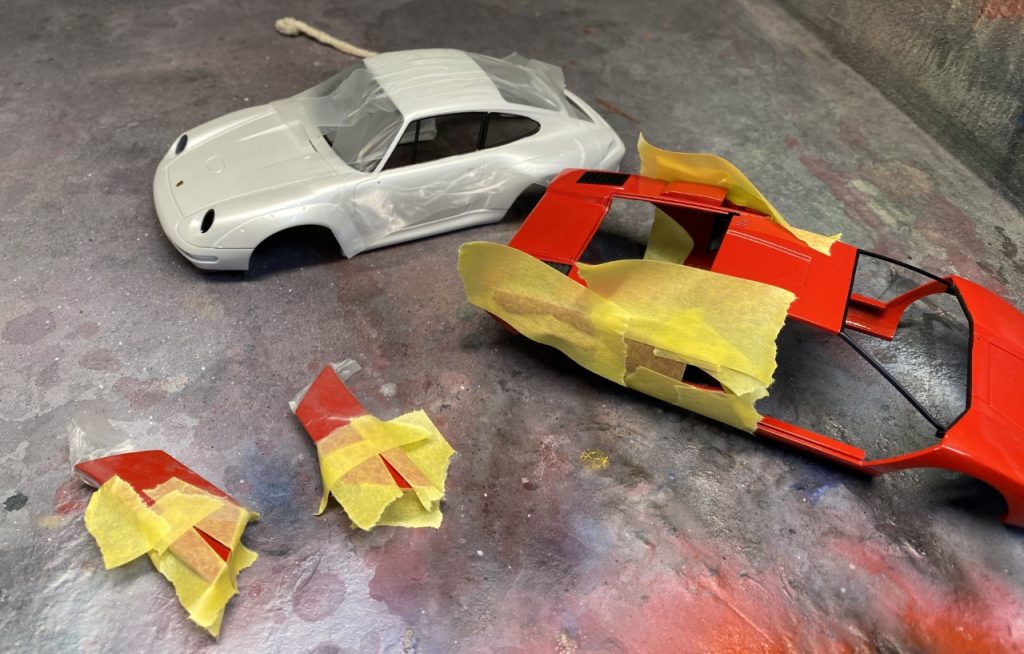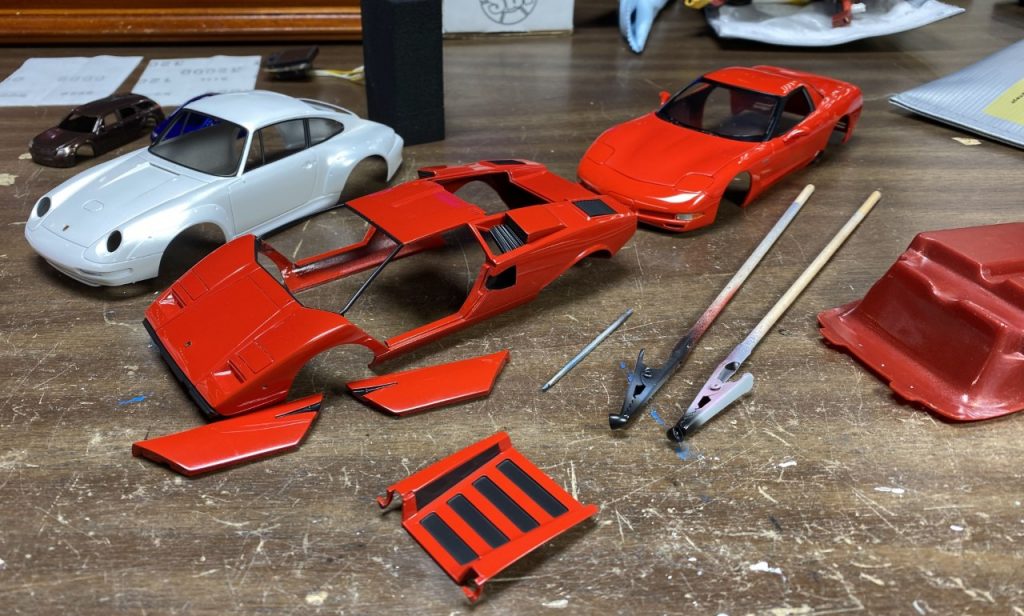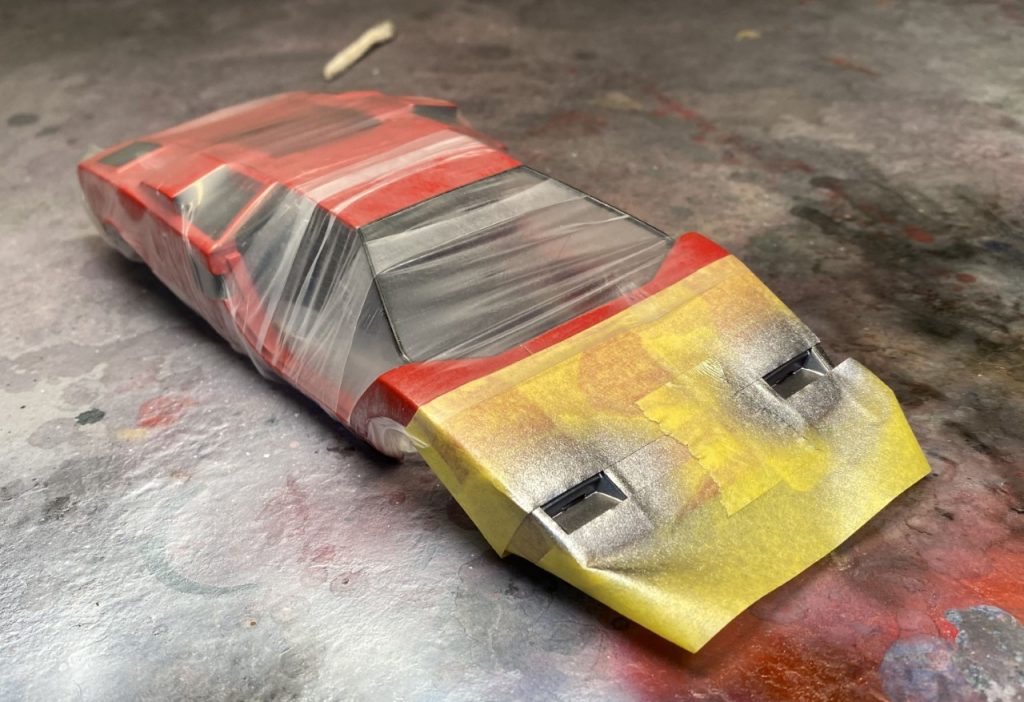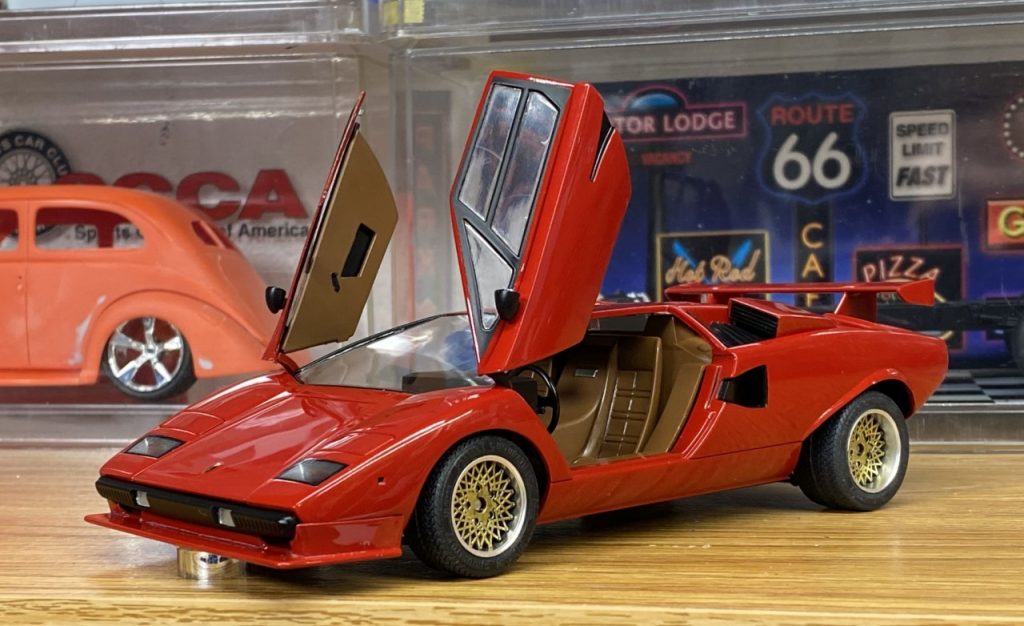 Other Projects
Not as exciting to discuss: I picked which wheels I was going to use on my rescue 57 Corvette. The kit had everything but the tires and white wall inserts. I was going to do something with the original wheels but finally landed on the C4 Vette wheels.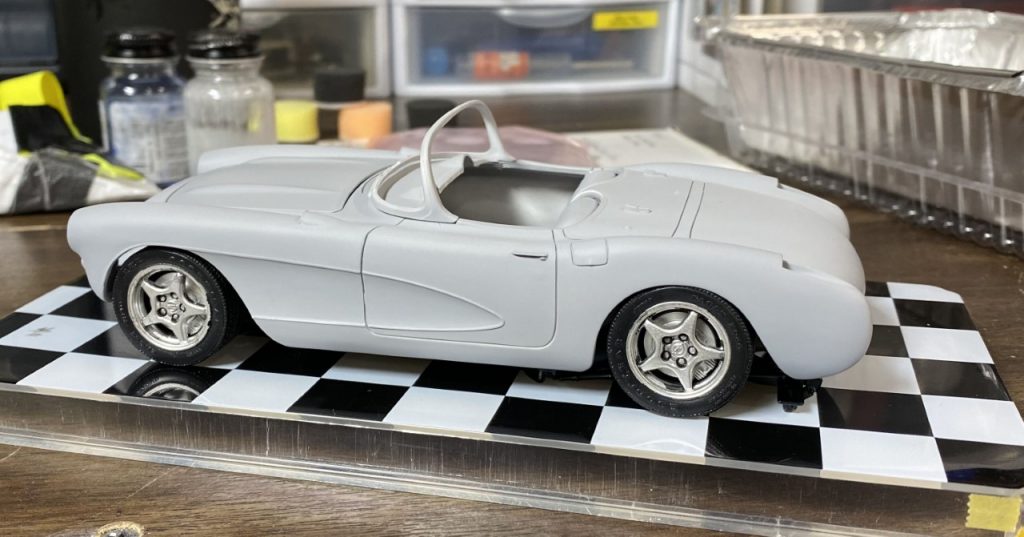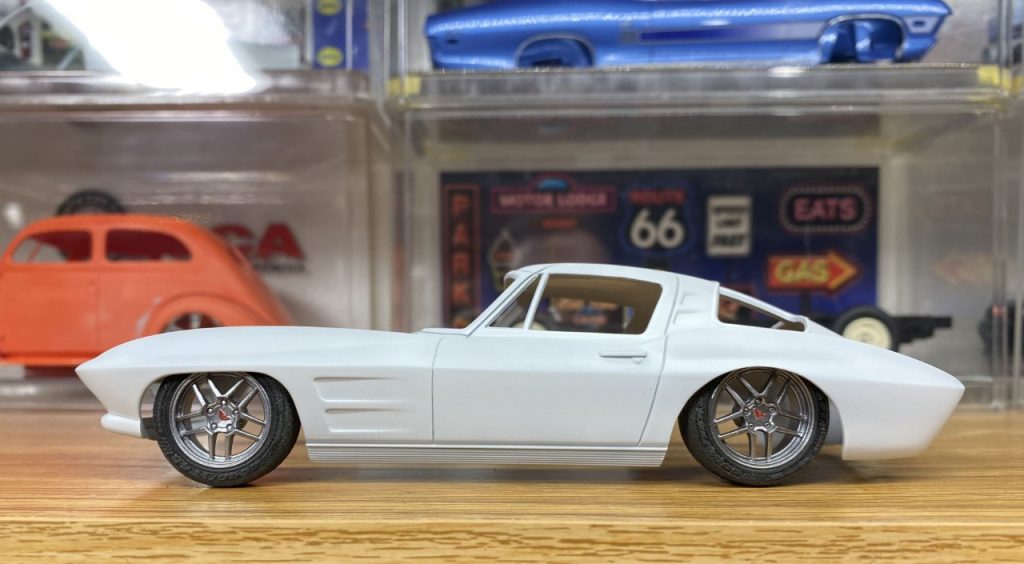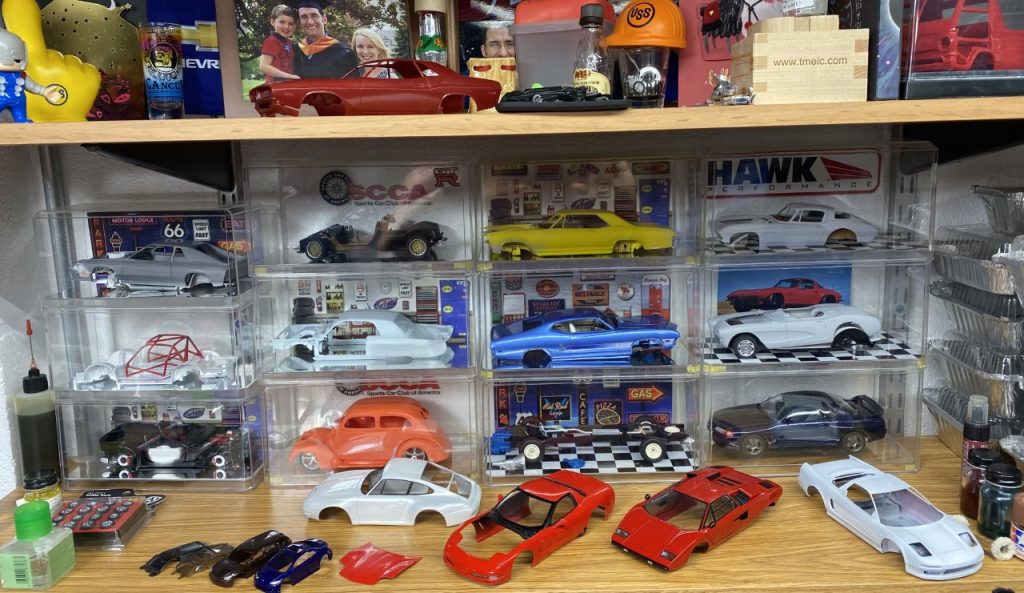 July packs a much bigger punch! Stay tuned!