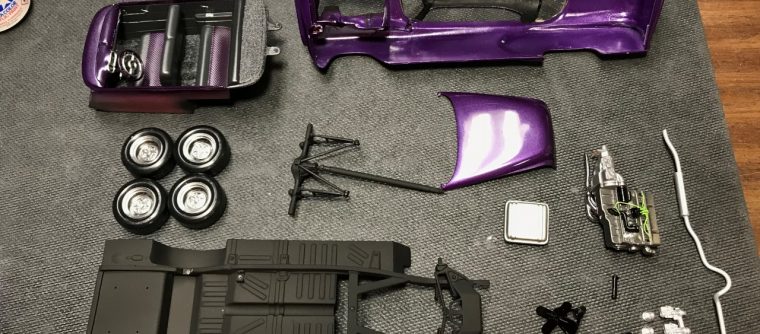 Continuing my momentum into November, I was able to finish the 53 Chevy rework and nearly finish the 68 Vette.
Last month, I finished modifying the front suspension and started working on the rear. Once the rear axle and links were complete, I made an exhaust using solder. After everything was built and painted, I finished assembling the chassis. Once the chassis was complete, I attached the body to the chassis.
With the Chevy complete, I attacked the 68 Corvette. I stripped and alclad chromed all of the bumpers and various chrome pieces, finished building the interior including the photo-etched steering wheel. I then attached the body to the chassis. The next steps include attaching the photo-etch badges and other final details.
I attended a local model swap meet and picked up an old AMT 40 Ford coupe. I stripped every last part and started the body work.
I also dusted off a long "on-hold" project. My Tamiya Ferrari F40. While going over the work I completed roughly 10 years ago, I decided that I needed to strip several pieces. The engine was good enough so I left that alone.
Sadly, this is where my momentum died out. My goal of finishing every active kit that has been on my bench before starting something new wasn't going to happen. Eight out of ten isn't so bad?
Next month, I dig into a new "old" RC project. Admittedly, this drew my attention away from model building. It's good to take a break and avoid burnout.