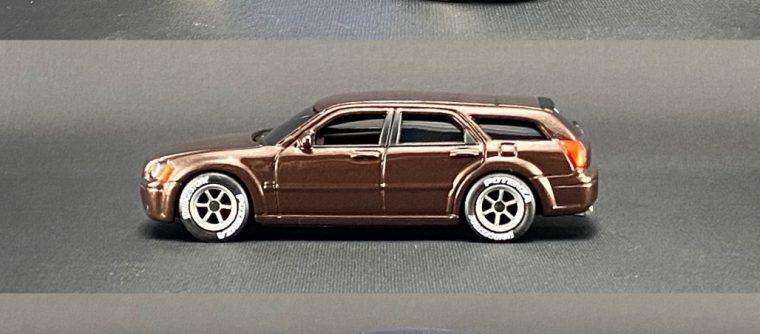 A question I ask myself is whether to consider a 1/64th scale build a "full" build or part of a build. If I did my math right, they are roughly 0.4 of a 1/25 scale build. Nerd right? In the end, I decided each counts as one build. Since there isn't a great deal of pictures and steps around them, I'll pull together the collection of builds per year. That said, read on:
Dodge Magnum
My son found this thing buried at our local playground. I've been contemplating a project involving a 1:1 Magnum and it only seemed appropriate to build a tiny version.
The Magnum was a police version that had lights in the roof. Those were filled with putty. The rest of the project was correcting mold lines and deepening panel lines. I used a set of Monoblock wheels as an upgrade.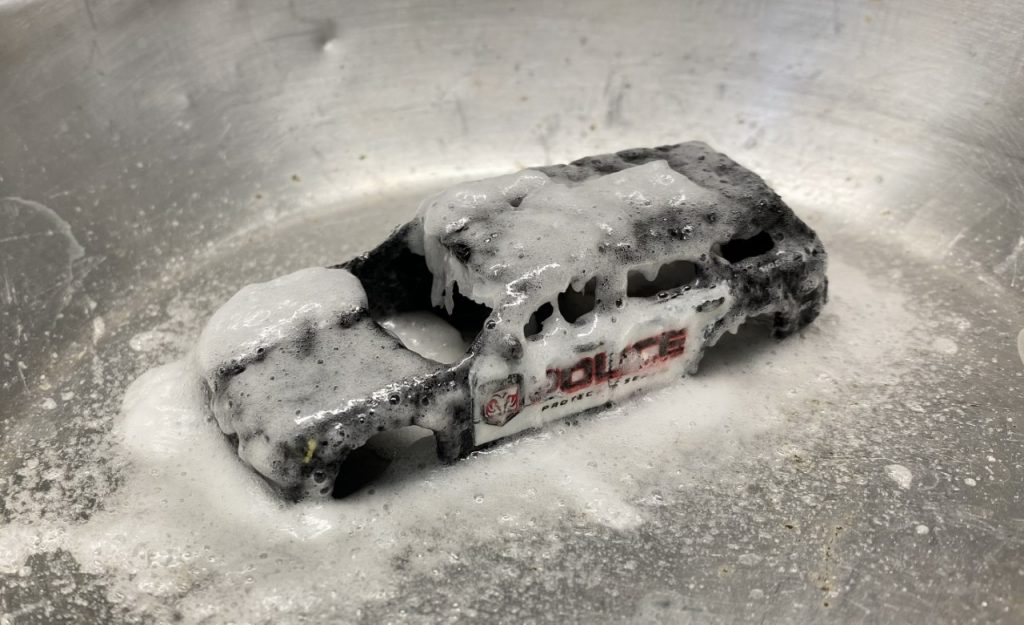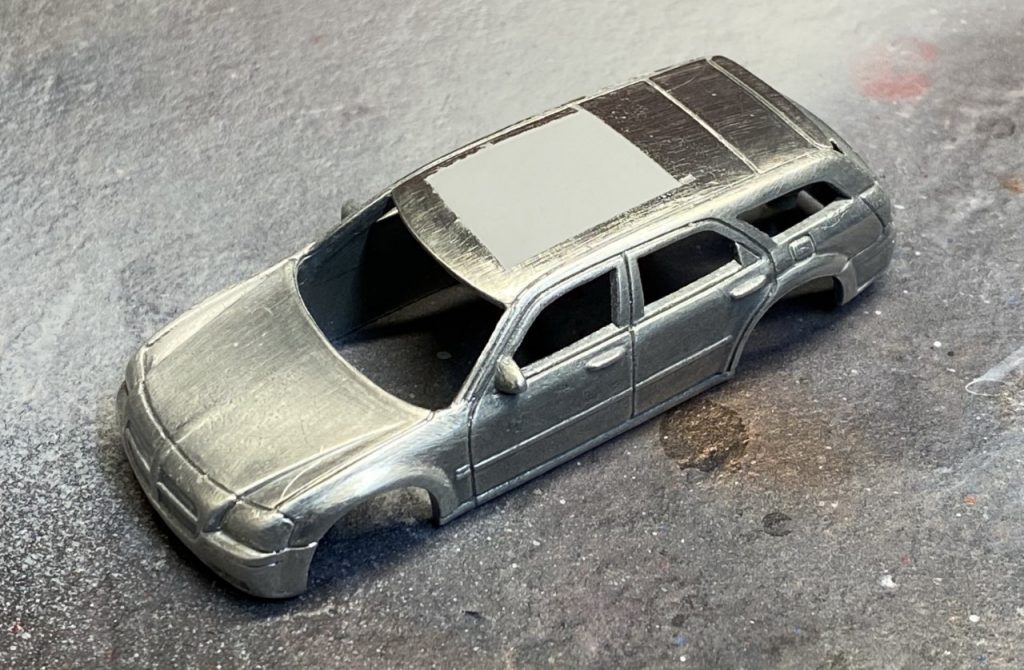 After completing the body work, it was time for paint. I used Gravity Colors Mercedes Benz Mystic Brown. Following that was 2 part clear.
Details were added using Bare Metal Foil and semi gloss black paint. The window was sanded and painted with clear paint to bring back the shine. Lens details were added with colored markers and creative use of punches to recreate the headlights.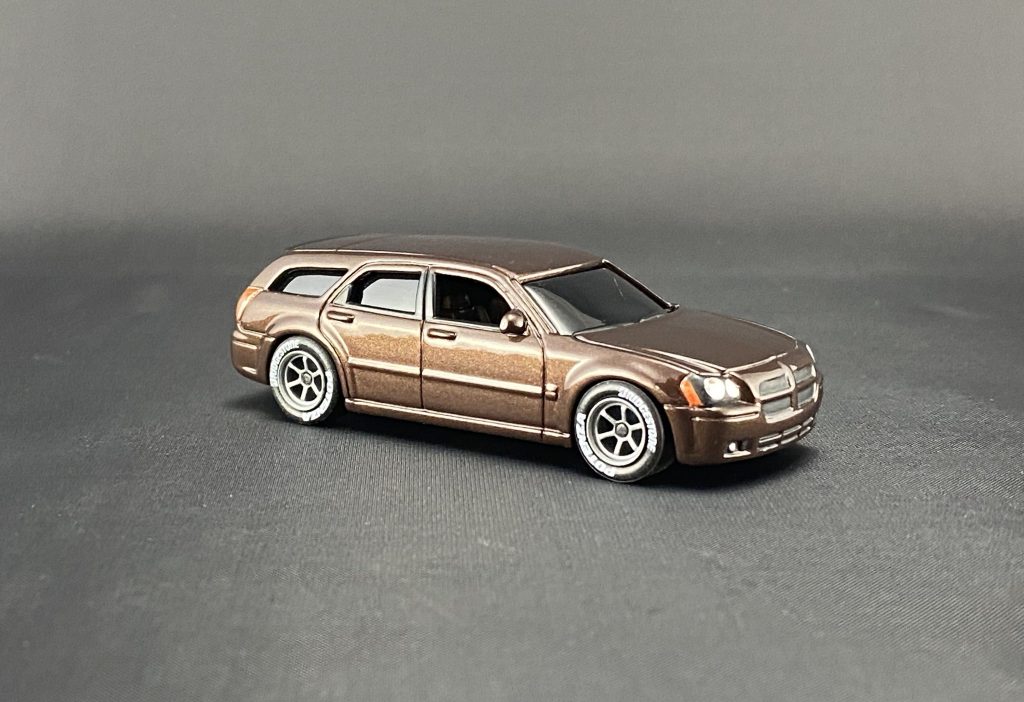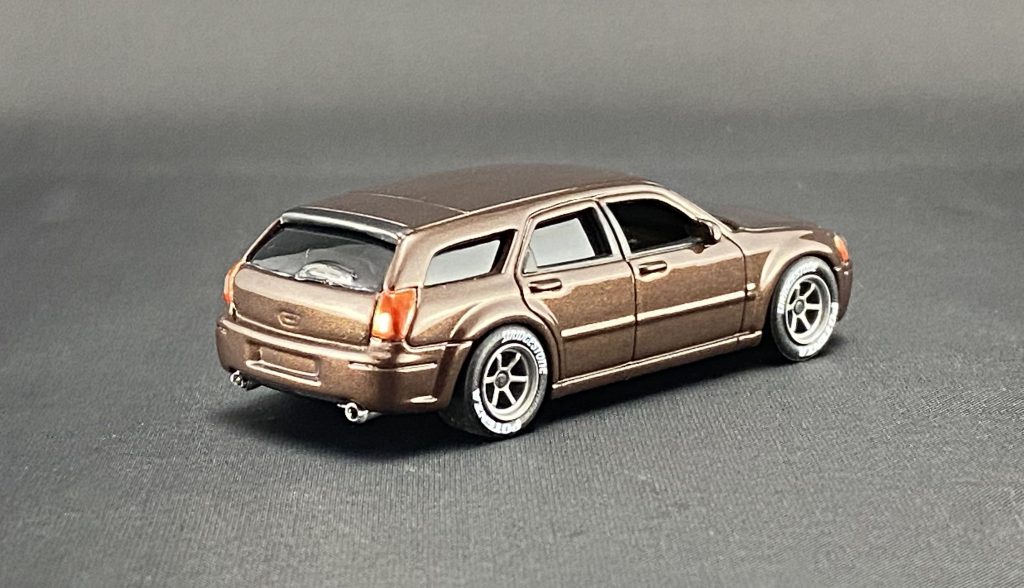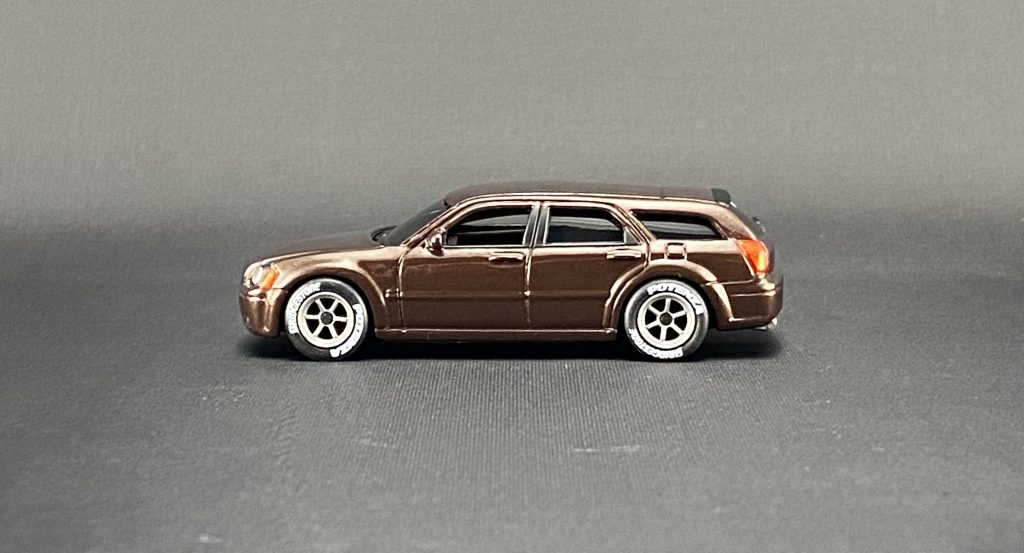 2007 Civic Si
Many years ago, I owned a 2007 Civic Si and I was gifted this car. Since it is above and beyond modified compared to my 1:1 I will be removing the wing and filling in the louvers in the hood.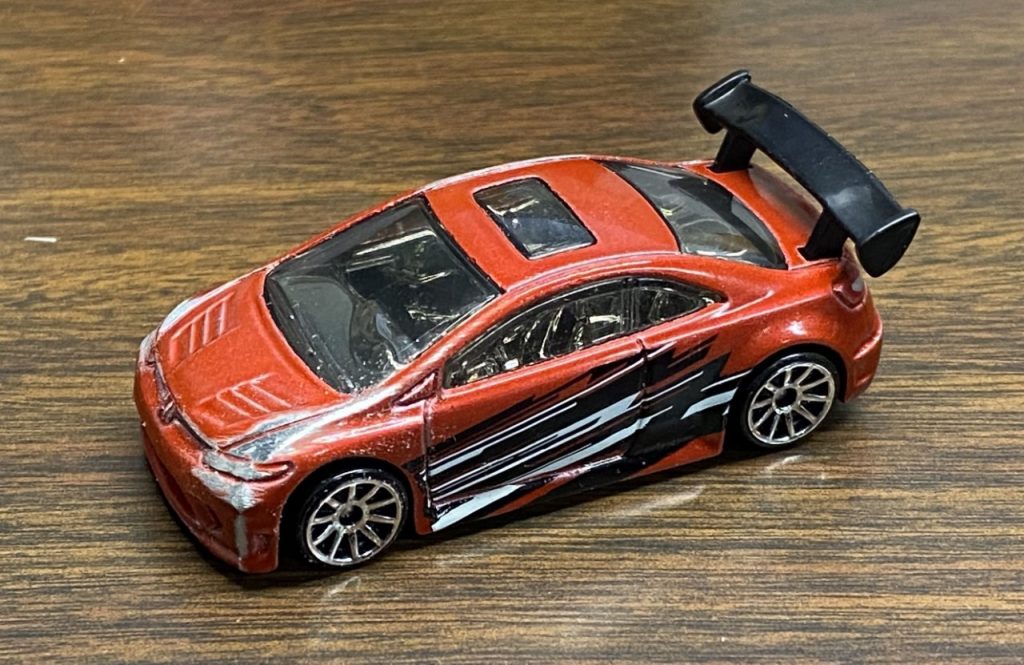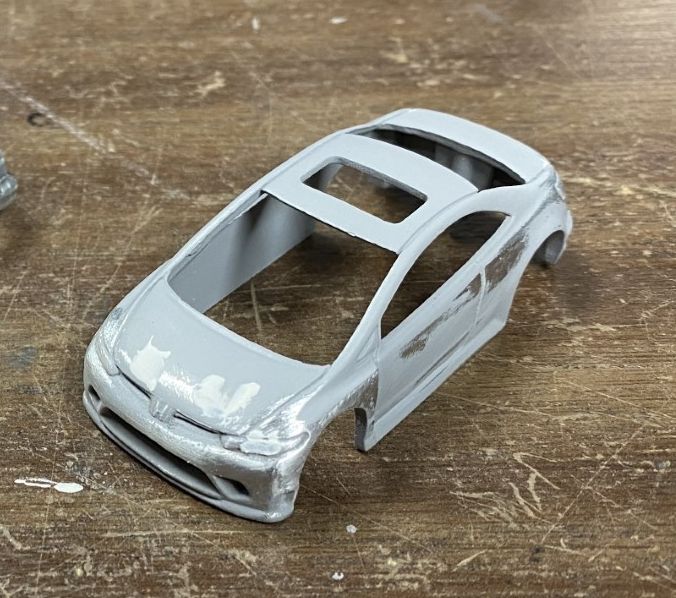 After finishing the body work, I sprayed the body with Scale Finishes Fiji Blue Pearl. Once dry, I sprayed 2 part clear.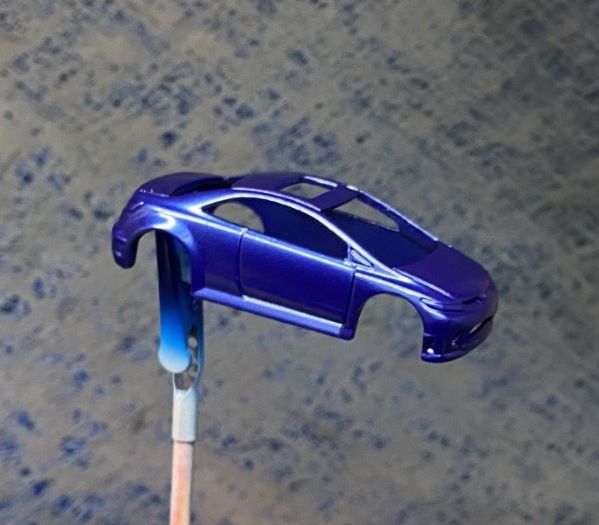 The wheels are a set I found on Ebay. Using brass tubing, I was able to lower the suspension to correct the stance. Lighting details were accomplished by using bare metal foil and colored markers.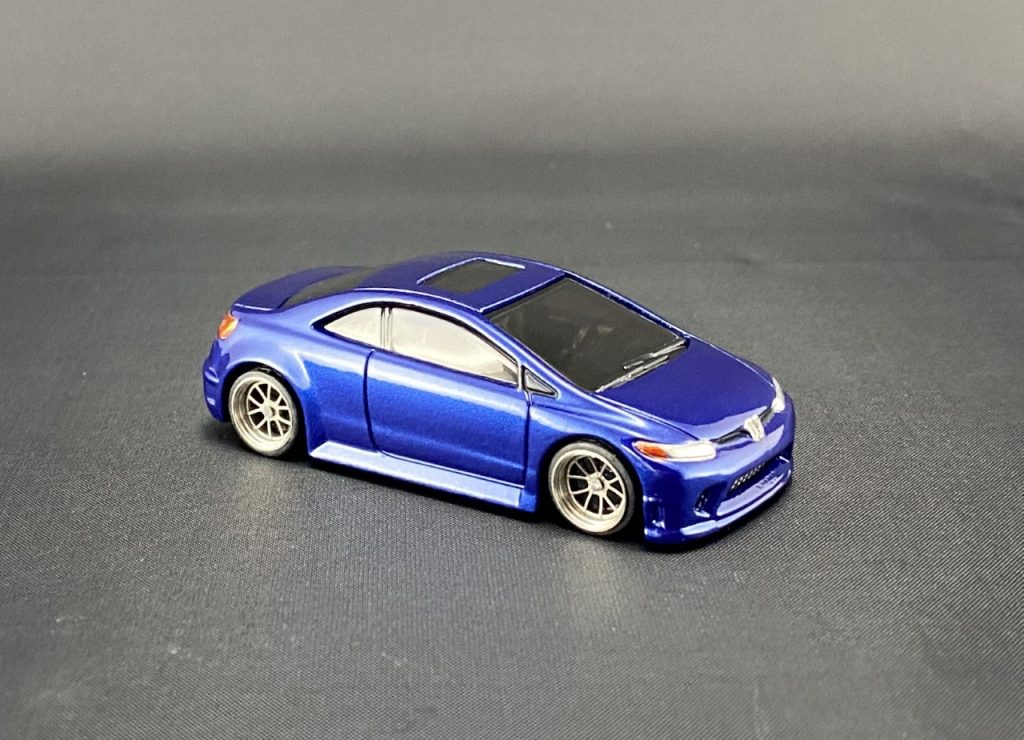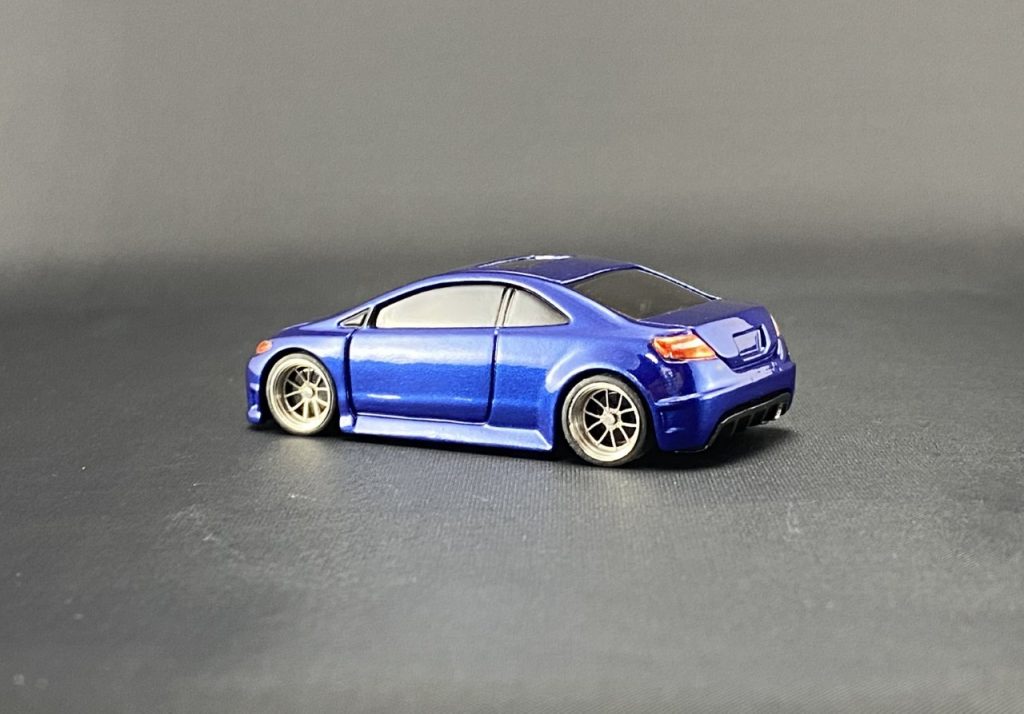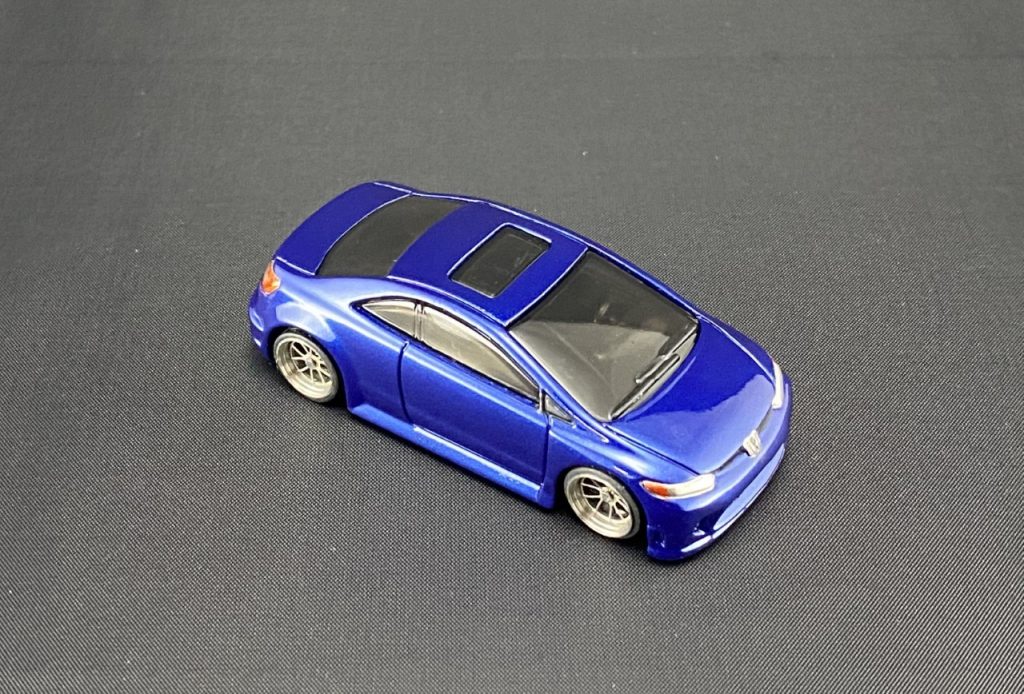 1989 CRX Si
When Hot Wheels re-released the CRX, I started getting them as gifts. Out of the box, they are detailed well but painted poorly. They needed to be stripped, repainted and upgraded with aftermarket wheels. For this year, I finished the first.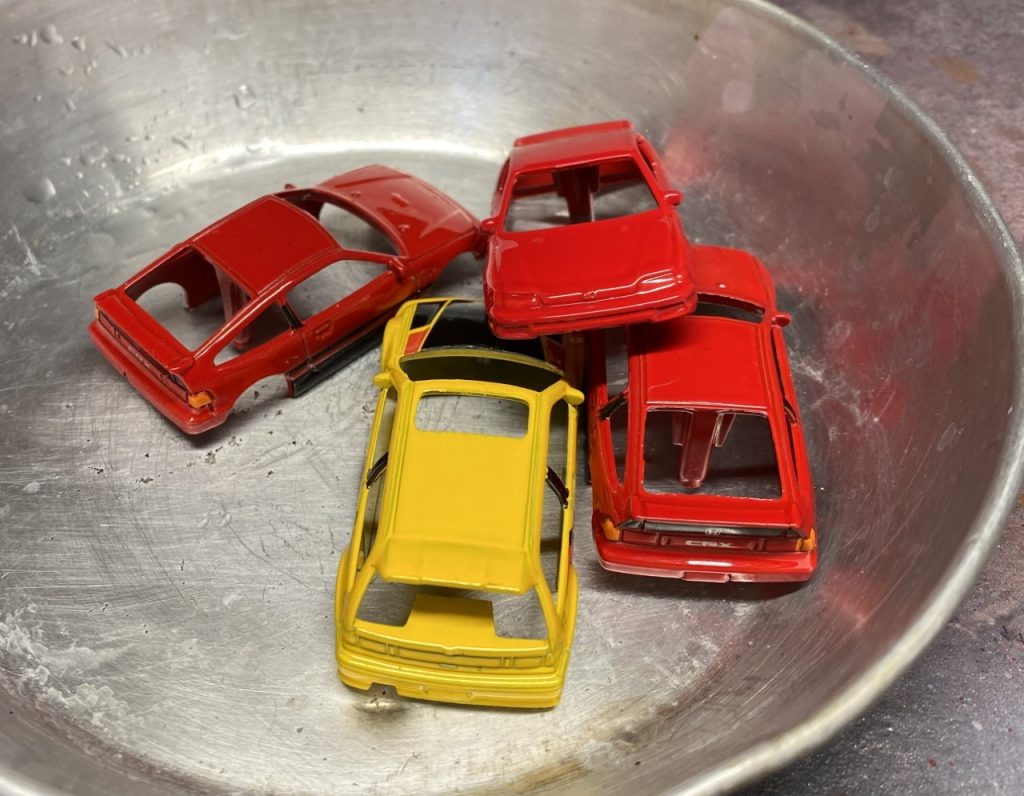 For wheels, I ordered several sets of Monoblock wheels. Each CRX will get a different set and different paint.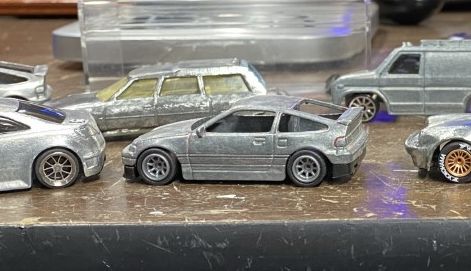 Using the same Scale Finishes Fiji Blue pearl, I sprayed the CRX and followed that with 2 part clear.
While searching the web, I found decal sets for the CRX, along with several others, on Ebay. Once they arrived, I applied them on the CRX. The additional detail really makes this build shine!
To protect the decals, I sprayed one more coat of 2 part clear.
Lastly, I masked the side moldings and window trim and sprayed them with Satin Black paint.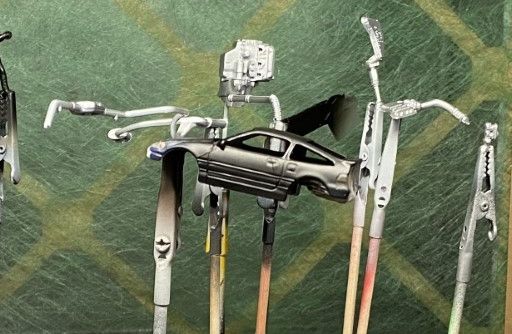 The final details include the painted exhaust tips and Monoblock wheels.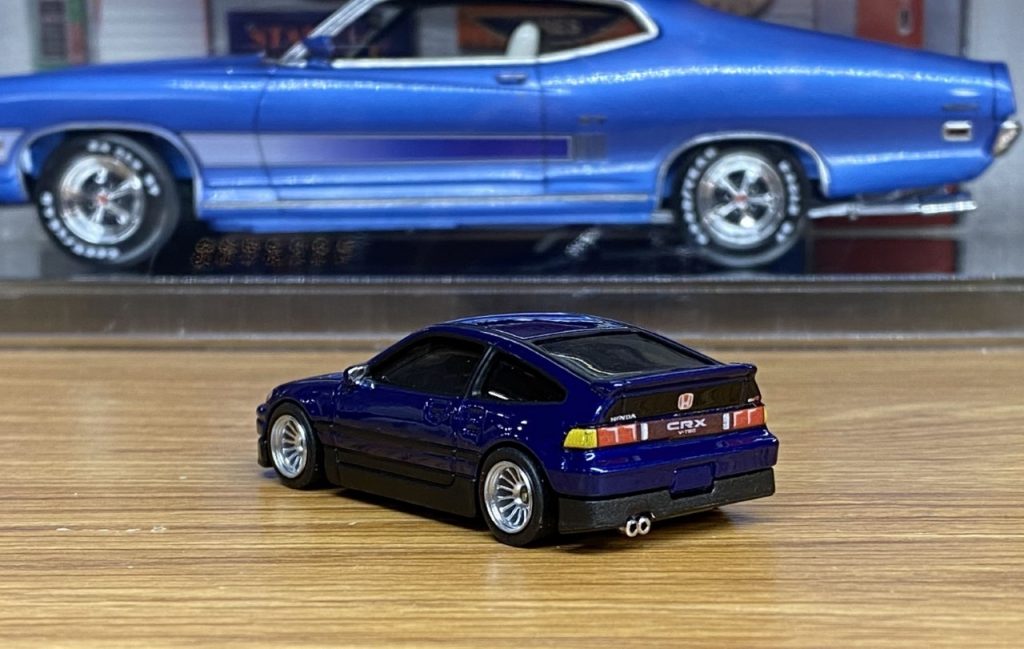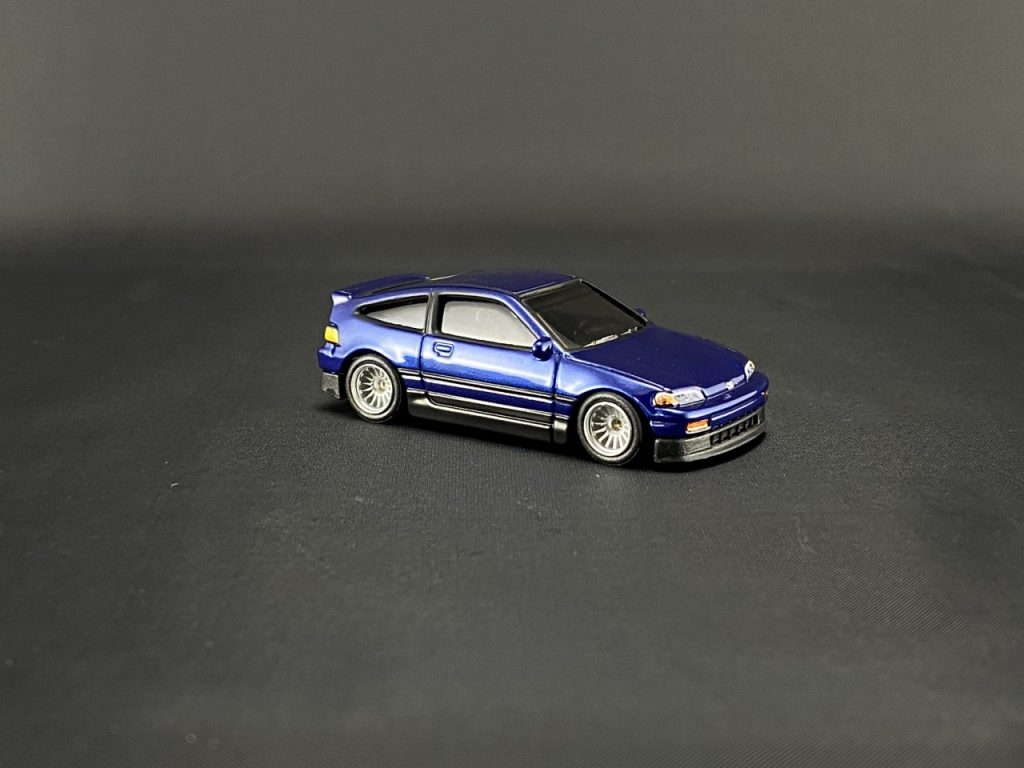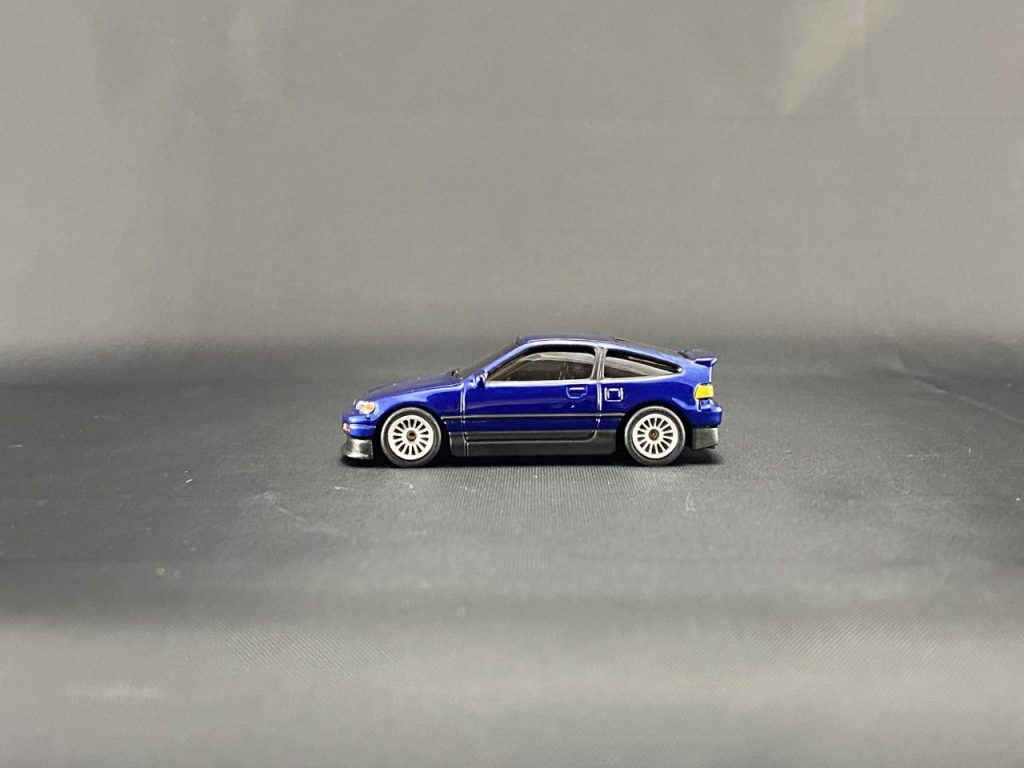 Final thoughts
1/64th scale cars are a great distraction from my normal builds. I love how these three builds turned out and I look forward to more projects in the future.