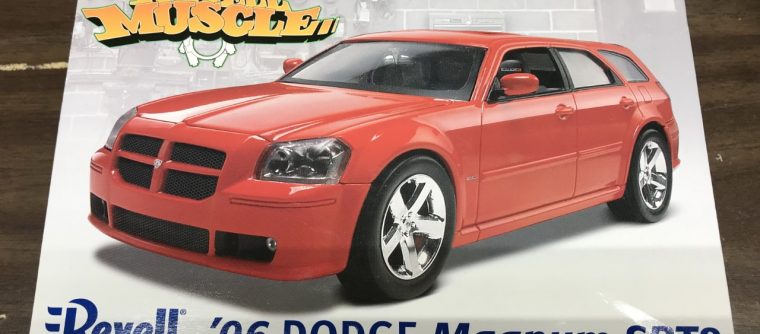 The Kit
While watching a build videos from The Scale Modeler on Youtube, I saw that he build this kit. I then remembered how much I like this car when it was first shown at the Detroit Autoshow. I decided that I needed to build one as well!
Build Plans
For the most part, it will be a box stock build. I plan on using Y9 dark gold paint from Scale finishes. I like the idea of using a classic color on a modern build.
The next change is a new set of wheels. The kit wheels and tires look too small. While going through my stash of wheels, I found a set of Fireball Models "Stunner" wheels and decided to use them. I bought them a few years ago with plans for using them on a different build but found that the advertised scale 20″ was much closer to a scale 23″. They were too big. However, they fit the Magnum perfectly. I also found several pictures online of the full scale version of the wheels mounted on Challengers. Perfect!
The Build
So far, I've scribed the panel lines and filled in a few sink marks in the D pillars.