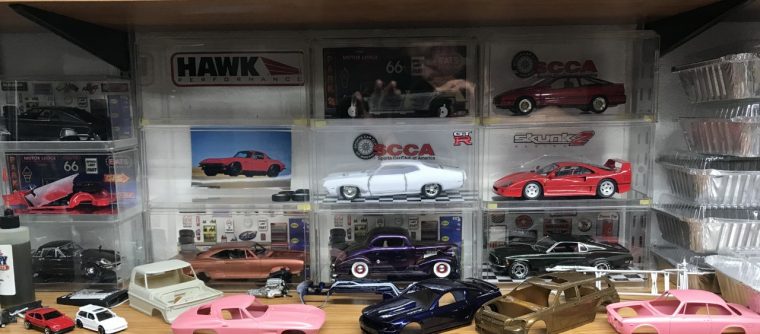 Once the 39 Chevy was complete, it was time to get back to work on everything else! I made great progress on several projects. Significant work was completed on the Magnum, Mustang, Ford Ranger, SuperBee, 63 Corvette and Alfa.
Dodge Magnum
The second bottle of paint was delivered for the Dodge magnum and was quickly loaded into my airbrush and sprayed. Shortly after, I added a few small decals and cleared it with Gravity Colors 2 part clear.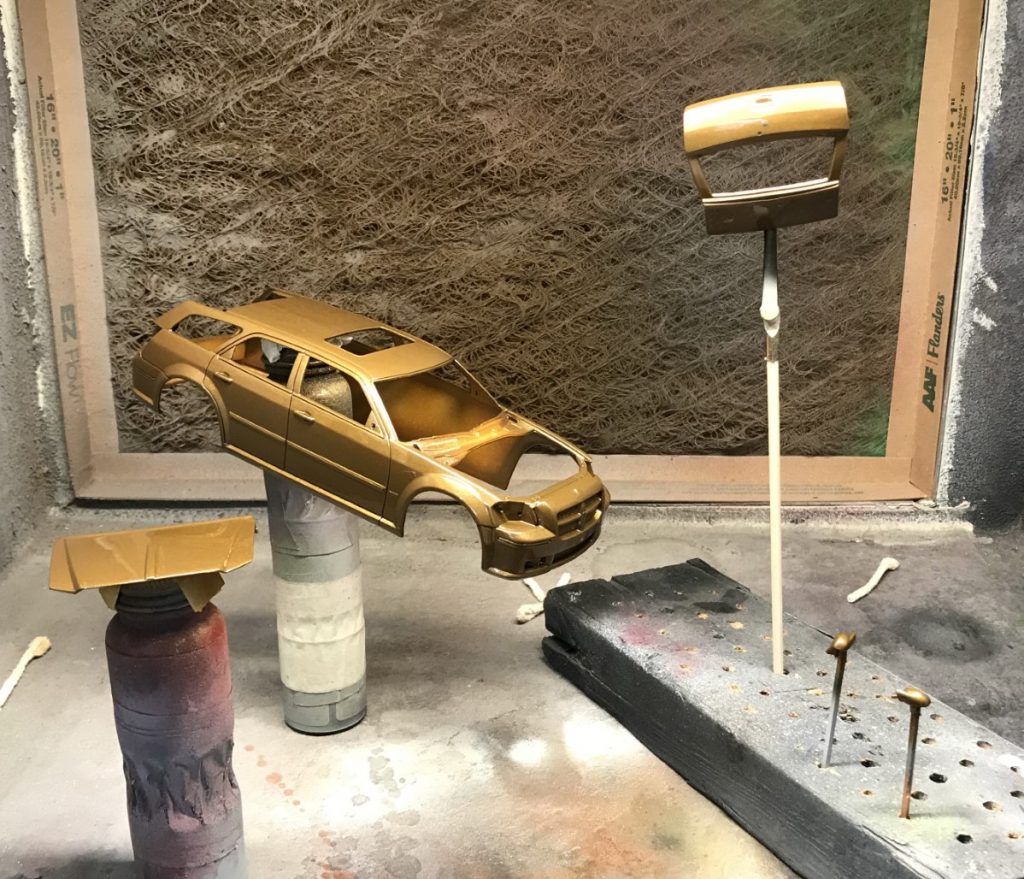 While the paint was curing, I flocked the interior and wrapped up all of the detail work. I then finished assembling the interior.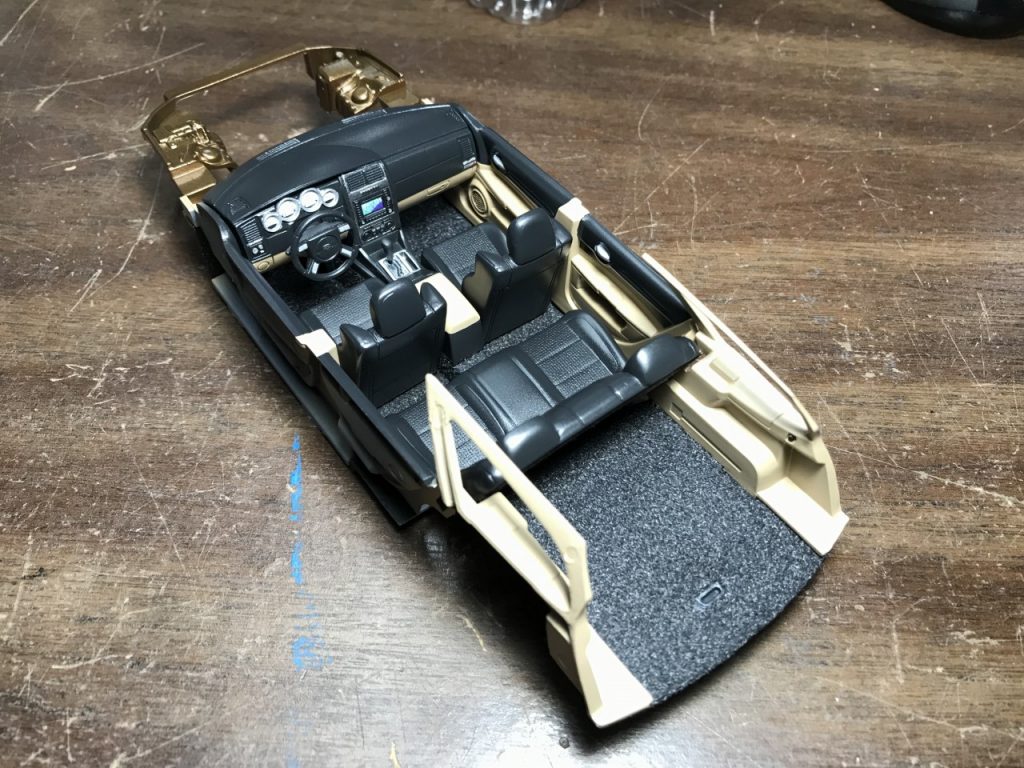 Mustang GT
After spraying the Magnum, I quickly finished the prep work on the Mustang body and hood. Next came the primer, then shortly after, color and clear.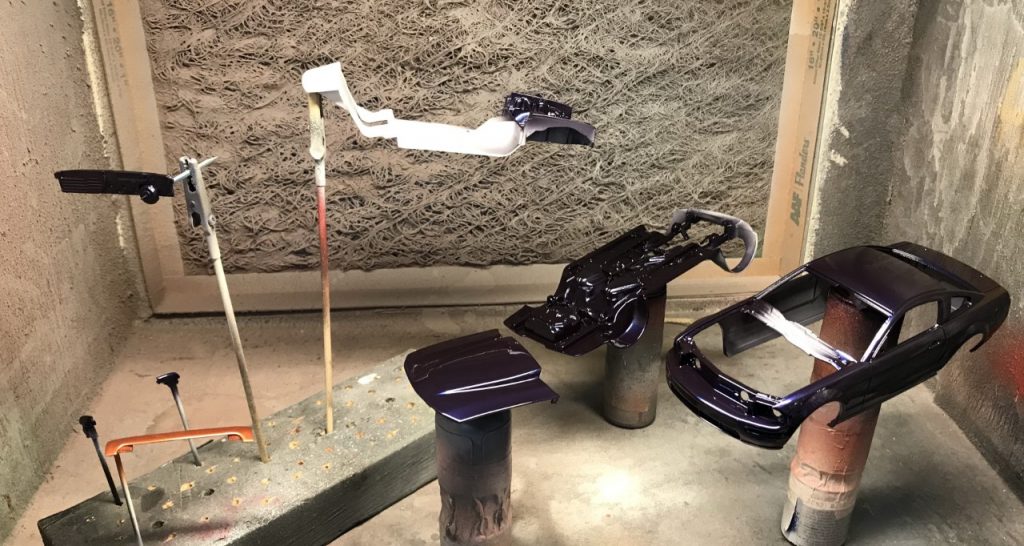 After painting the body, I finished prepping all of the parts, I attached them to sticks, primed them and painted them in various colors.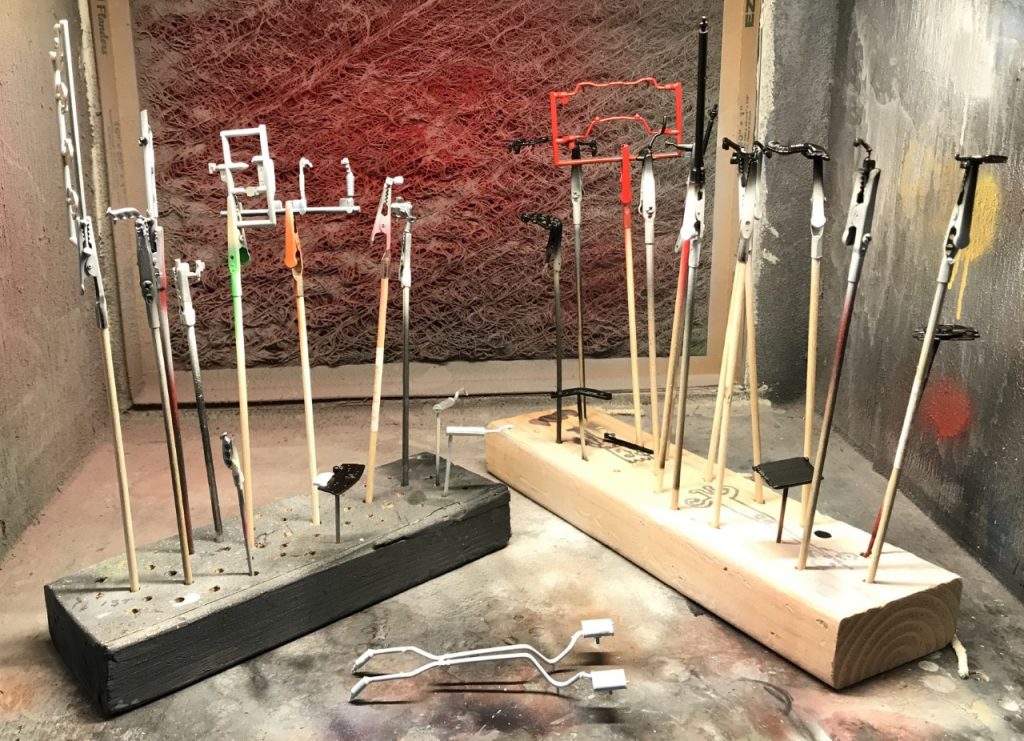 Ford Truck
One of the colors I bought from Automotive touch-ups was Ford Boxwood Green. I had mistaken that for another color that I was going to use for a Torino build. It was the wrong color for the car but the right color for the Ford Truck. That being said, I pulled out my Moebius 71 Ford Truck. I assembled most of the chassis and started prep work on the body.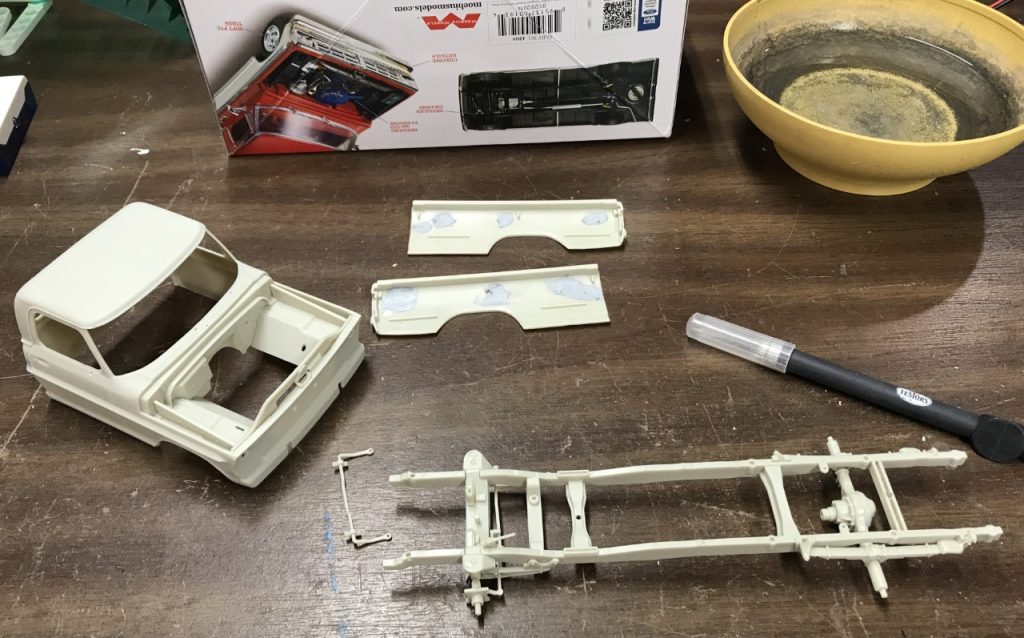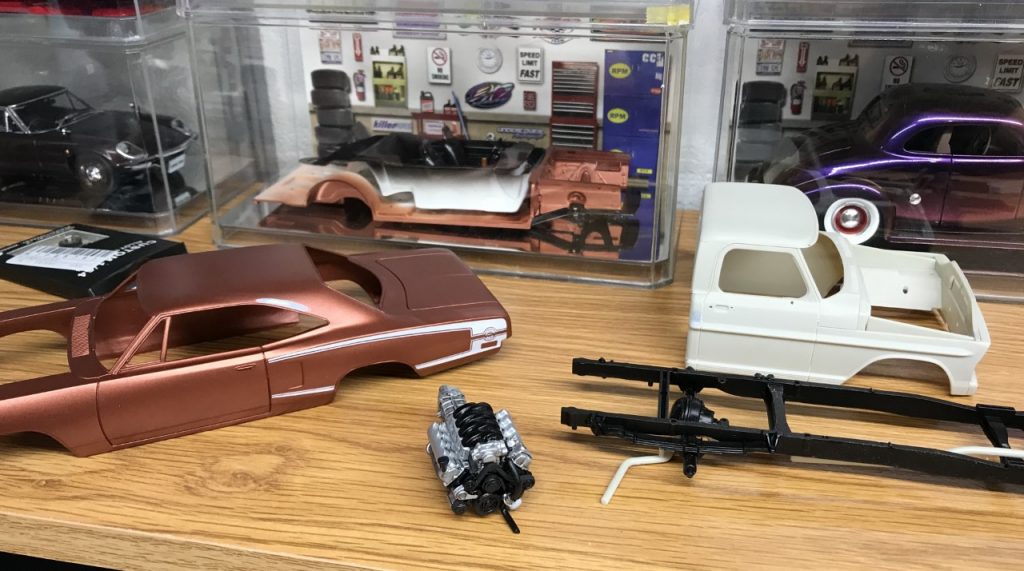 Superbee
While preparing the Mustang for paint, I also finished the last bit of body prep work on the somewhat stagnant Superbee project. I sprayed the final coat of primer and quickly followed that with color. I used Automotive Touch-ups' FK5 Burnt Orange for the color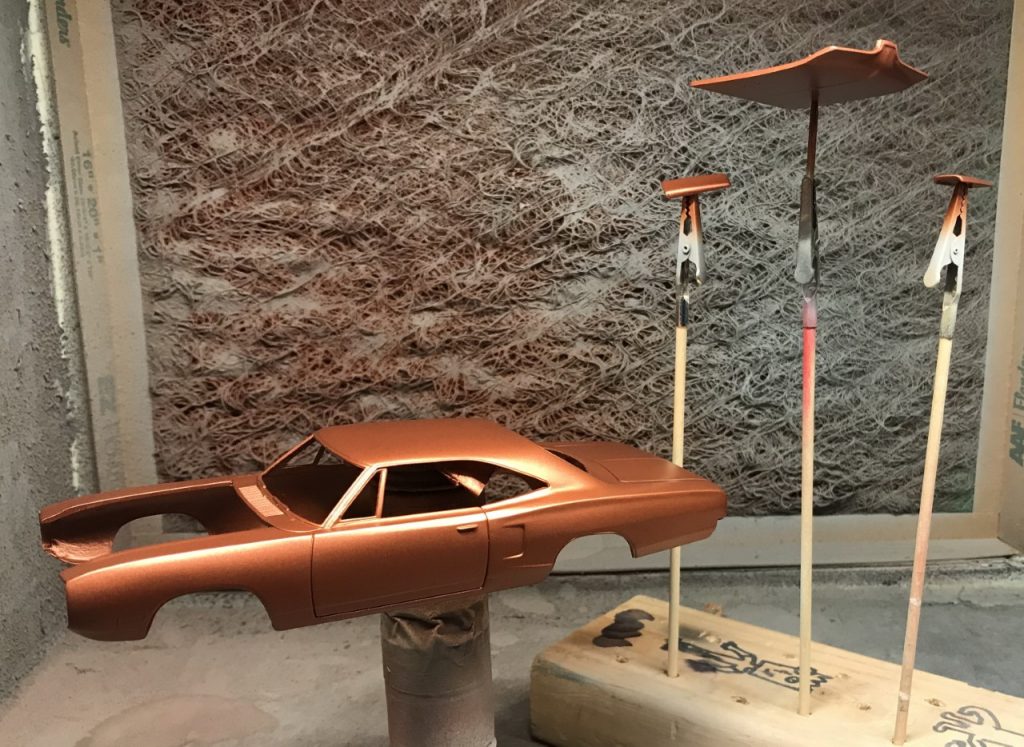 After a few days, I added the C-stripe decals. I started with the black decals and abandoned the idea when I tore one. White it is! Shortly after, I sprayed the body with clear.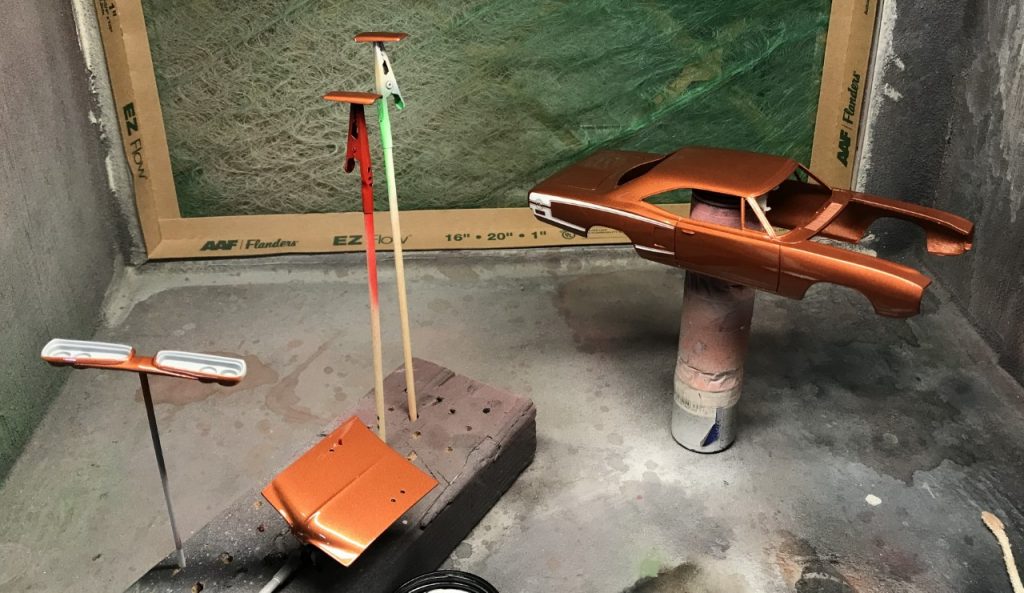 Corvette & Alfa
As usual, I always have several projects on tap. I finished repairing the poor rear window trim on my Alfa Romeo and also finished prepping my '63 snaptite vette. Both will be red and could potentially benefit from pink primer.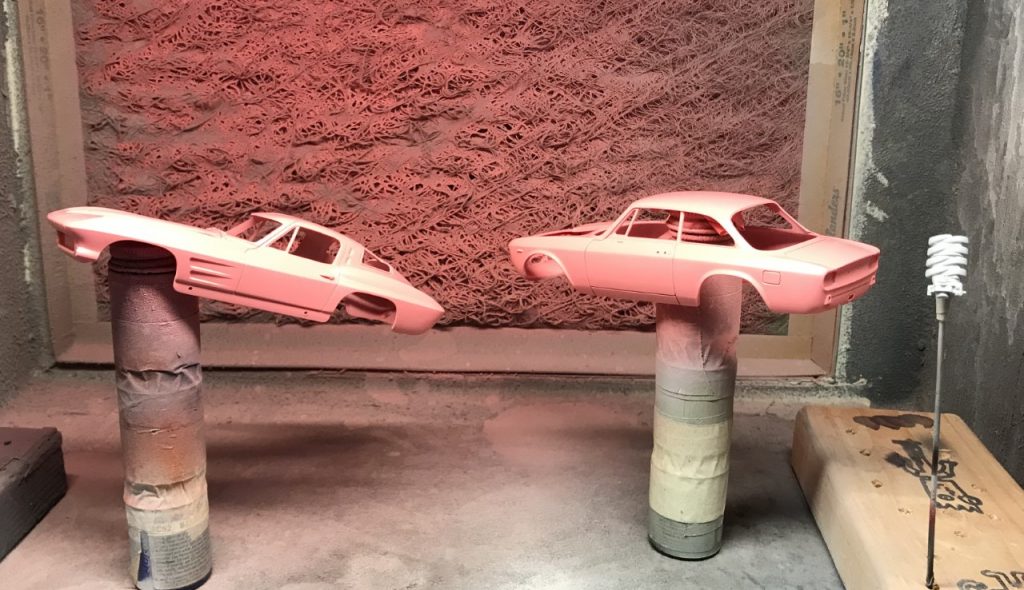 I managed to dig into several projects through the month and them in color and clear. I'm thrilled with progress I've made and look forward to finishing several projects in the near future.