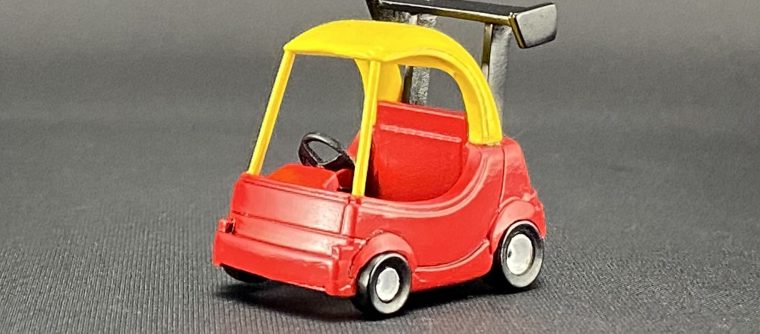 Pint sized
Most people will recognize the Cozy Coupe. While ordering accessories from Zoomon Models I noticed their resin modified cozy coupe! I had to have it!
The Build
Given the size and simplicity of the subject matter, there isn't much to the kit. I was able to quickly prime and paint all of the parts. The paints used are Tamiya Italian Red and Yellow.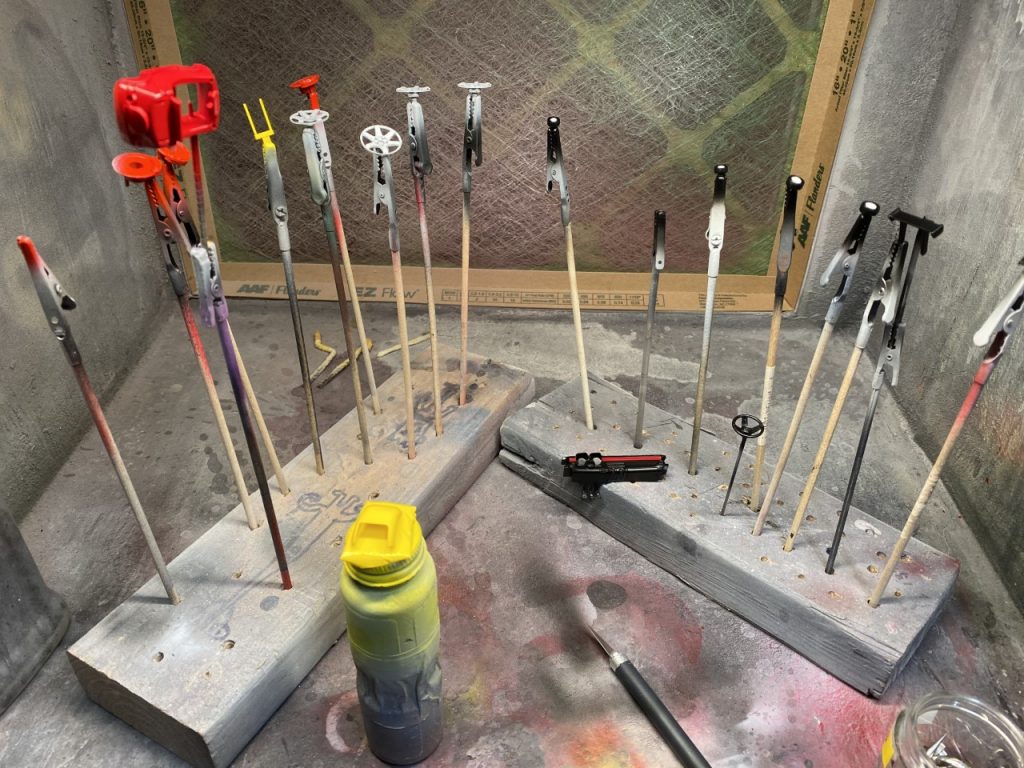 Once everything was painted, I was able to quickly finish assembly.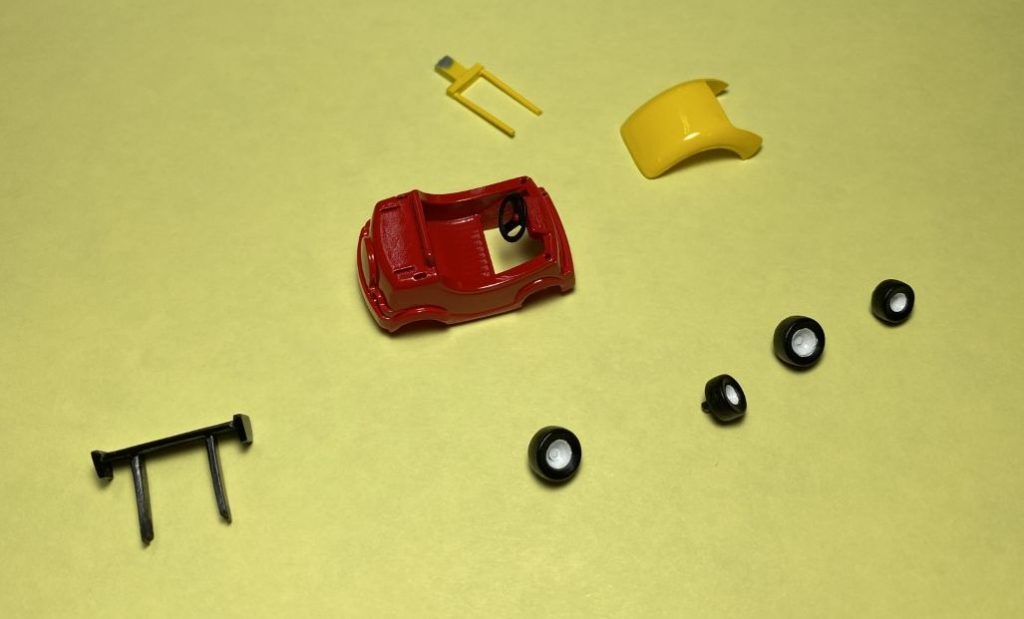 Shortly after I finished the build, I decided to add tail lights. This was accomplished by using bare metal foil and Tamiya clear red. Panel line accent was used to add depth to this tiny build.
Complete!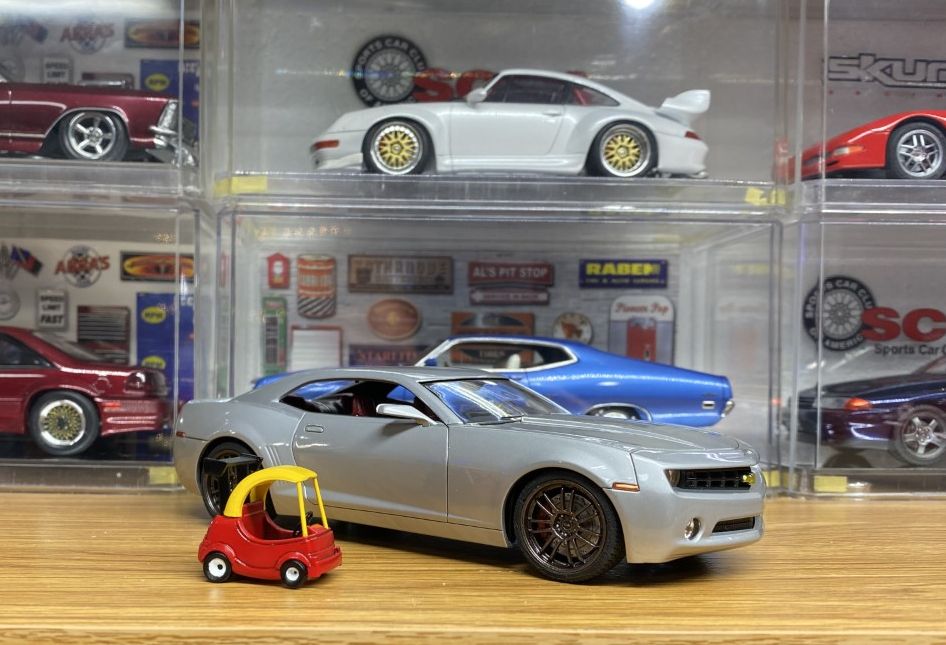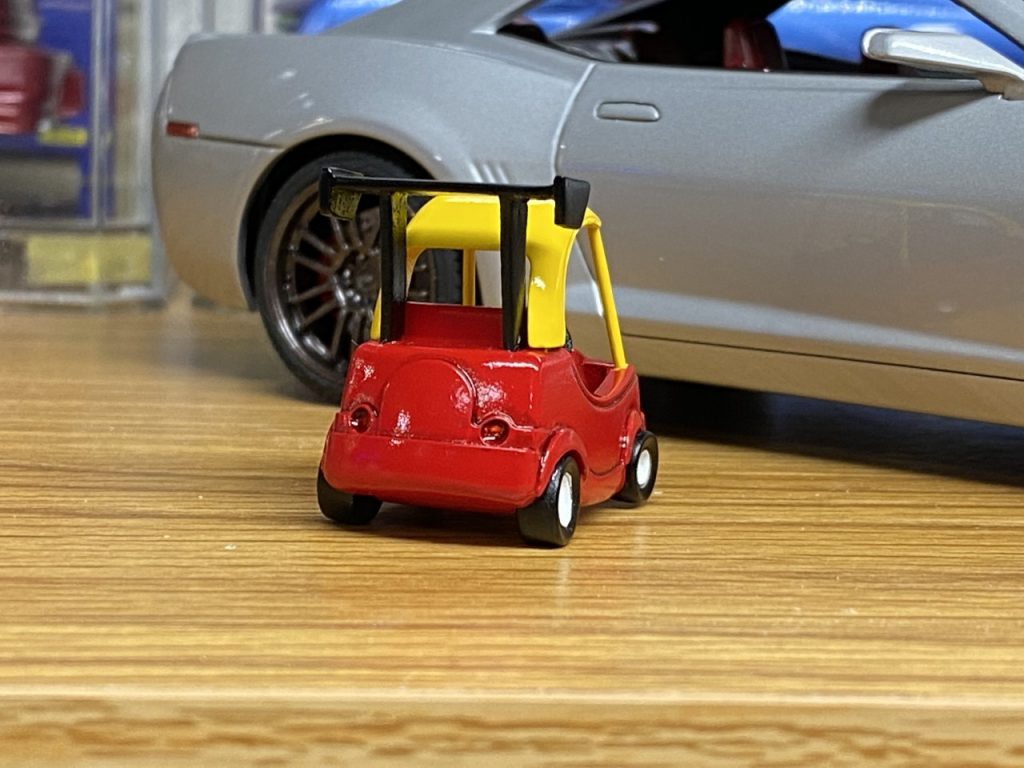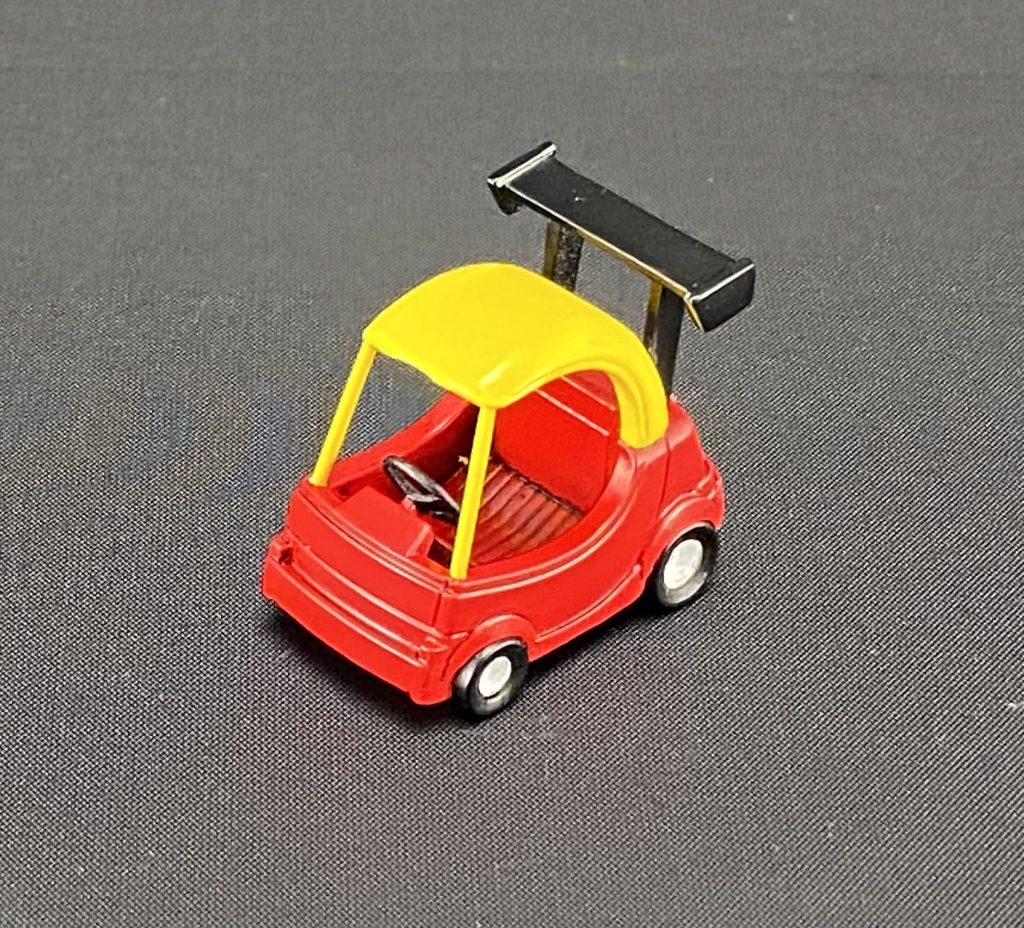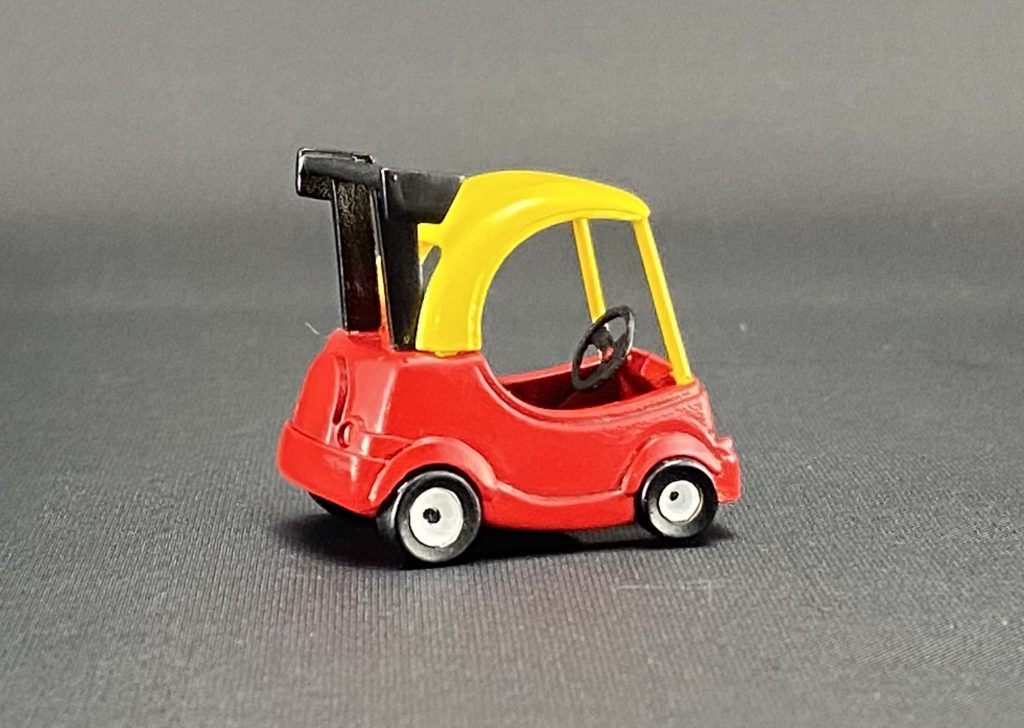 Final Thoughts
I really enjoyed this build even though it only lasted for a couple of days. The kit was well made and fit together nicely. I recommend it to anyone looking for a quick side project.
Completed: November 2020