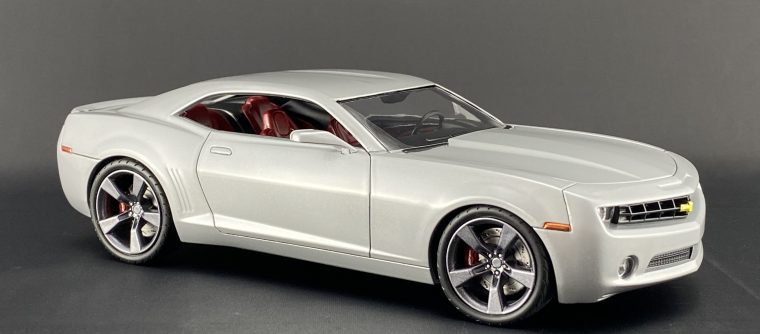 The Build
Years ago, I bought this kit for spare parts. My son needed a set of wheels to replace the ones he broke. I kept the kit with the intent of building it one day. The day has come and this snap tite was built into a great looking model!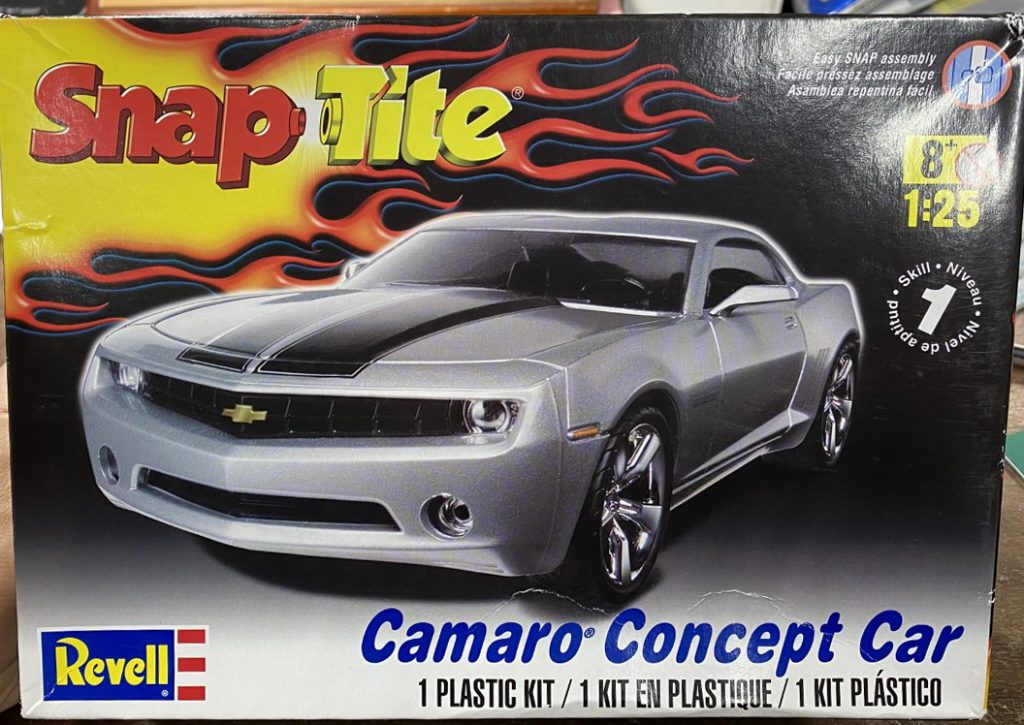 Body
The kit's body is a one piece affair made with really thick plastic. I started by scribing the panel lines and addressing any mold lines or other issues. All in all, prep work was very quick and easy. Shortly after, I sprayed the body with Tamiya Silver Leaf and followed up with 2 part clear.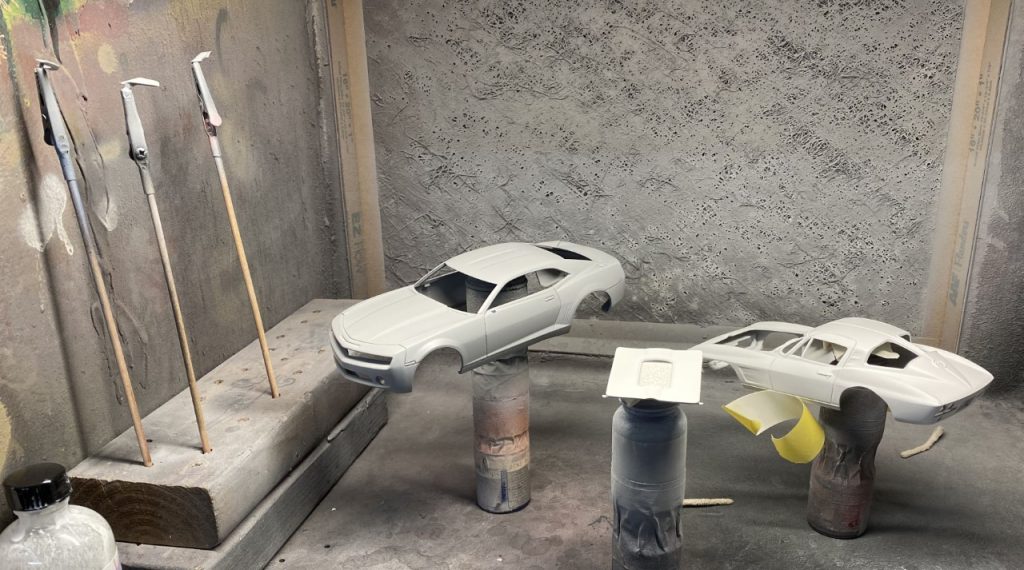 Interior
Detailing the interior of this Camaro was a treat even if you can barely see it through the tiny Camaro windows! I chose a two tone red, black and silver theme to give the interior contrast. To start, I primed all of the parts and followed up with a Zero Paints Ferrari red.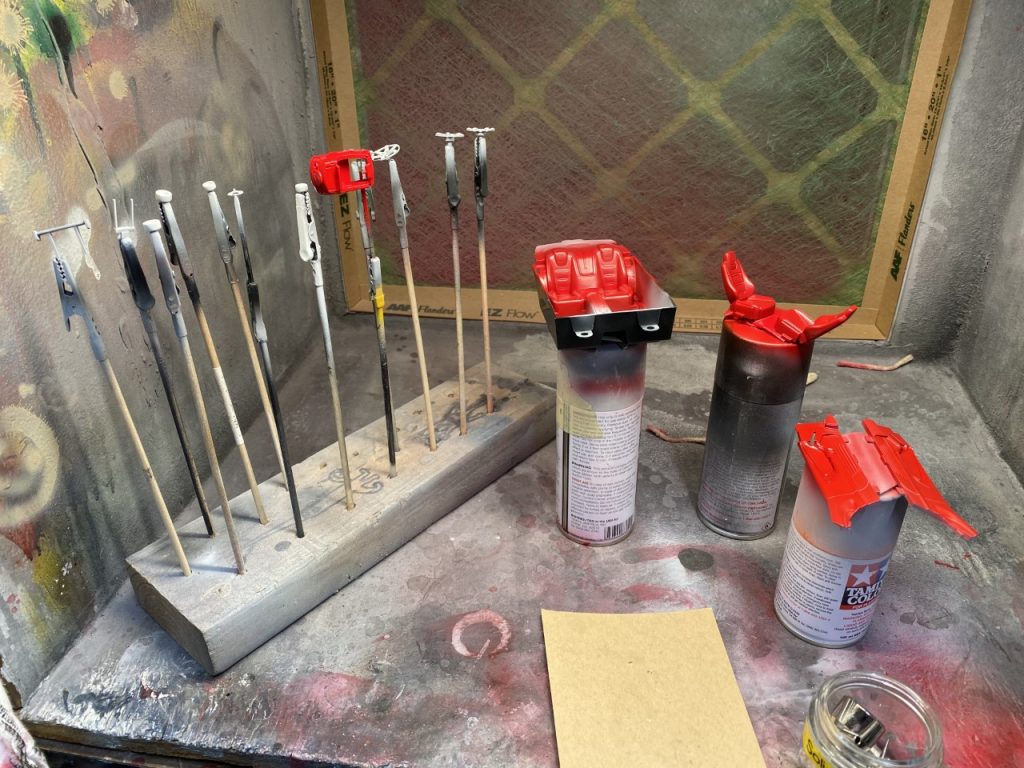 Once the red paint dried, I masked and sprayed satin black. The last step was masking and spraying silver accents.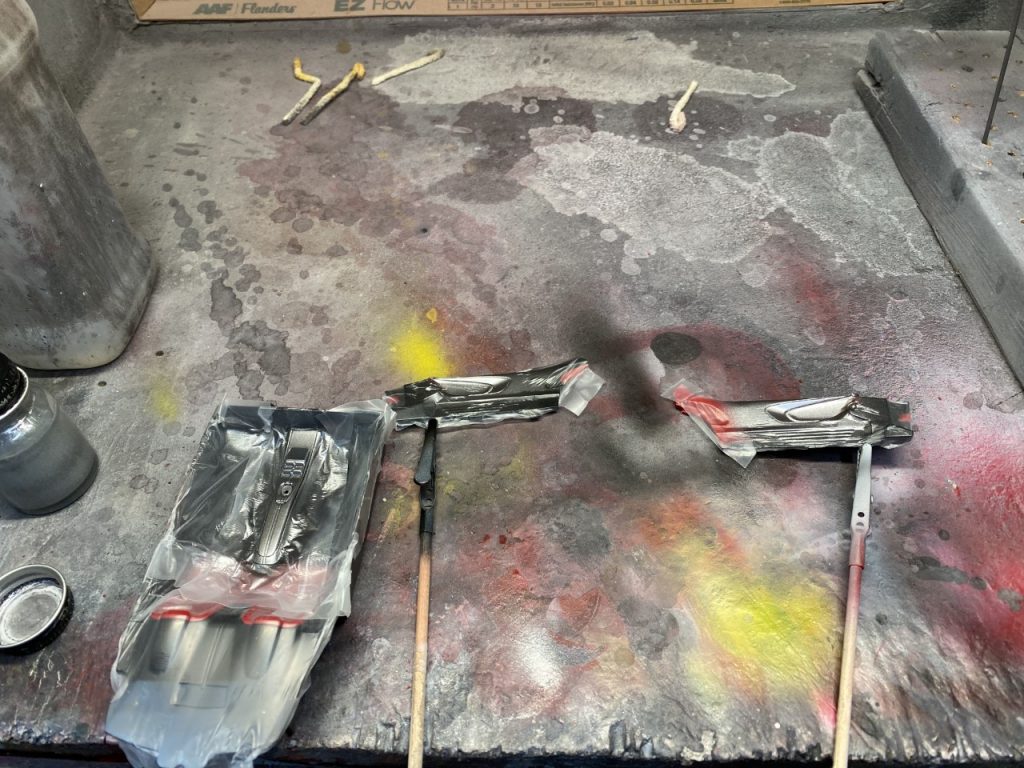 Using bare metal foil, I added a few highlights to the interior. Wrapped up the interior build, I used charcoal colored flocking for carpet.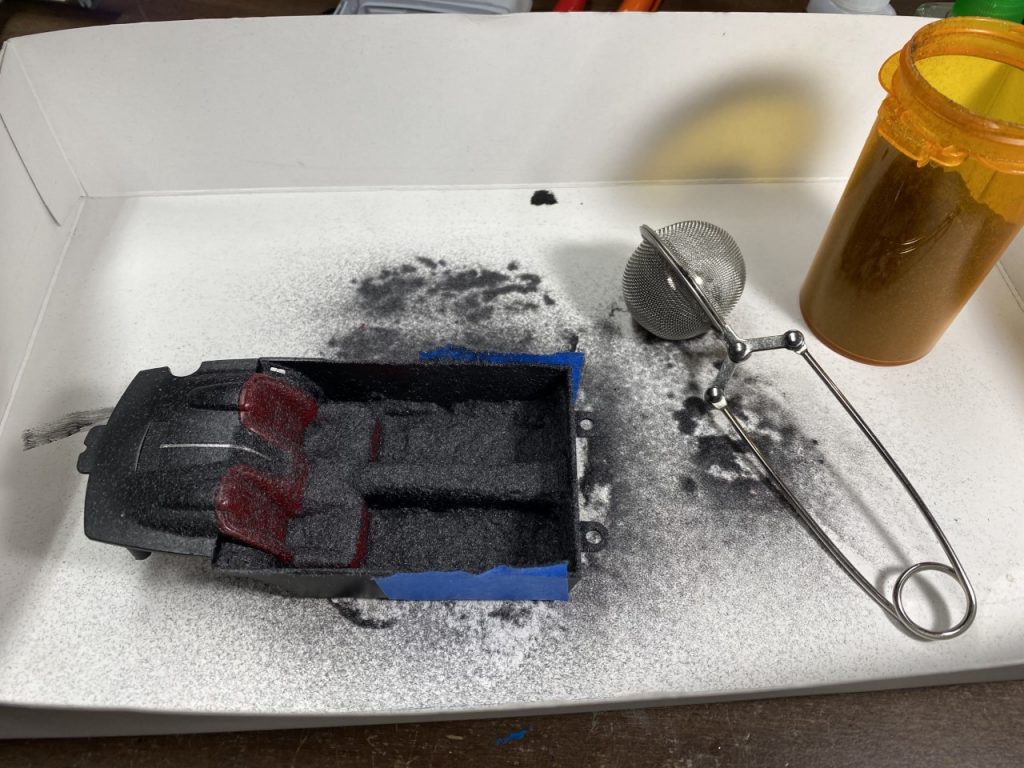 Once paint and flocking was complete, it was time to snap the interior together. Even though it is a snap kit, I still chose to glue everything in place.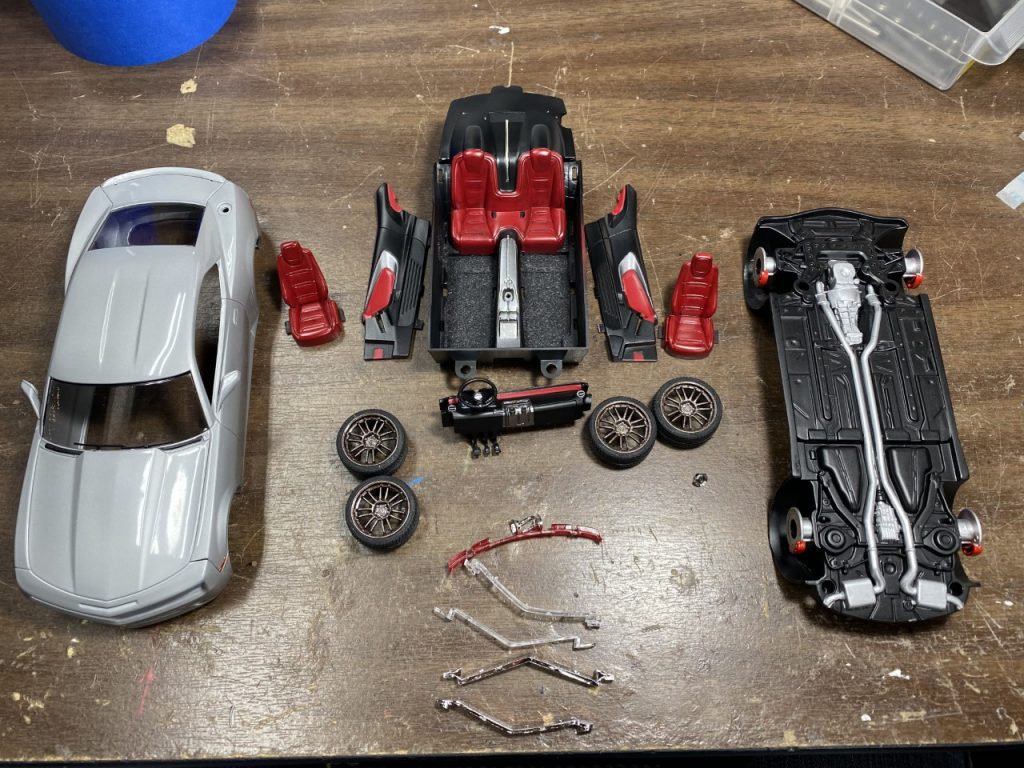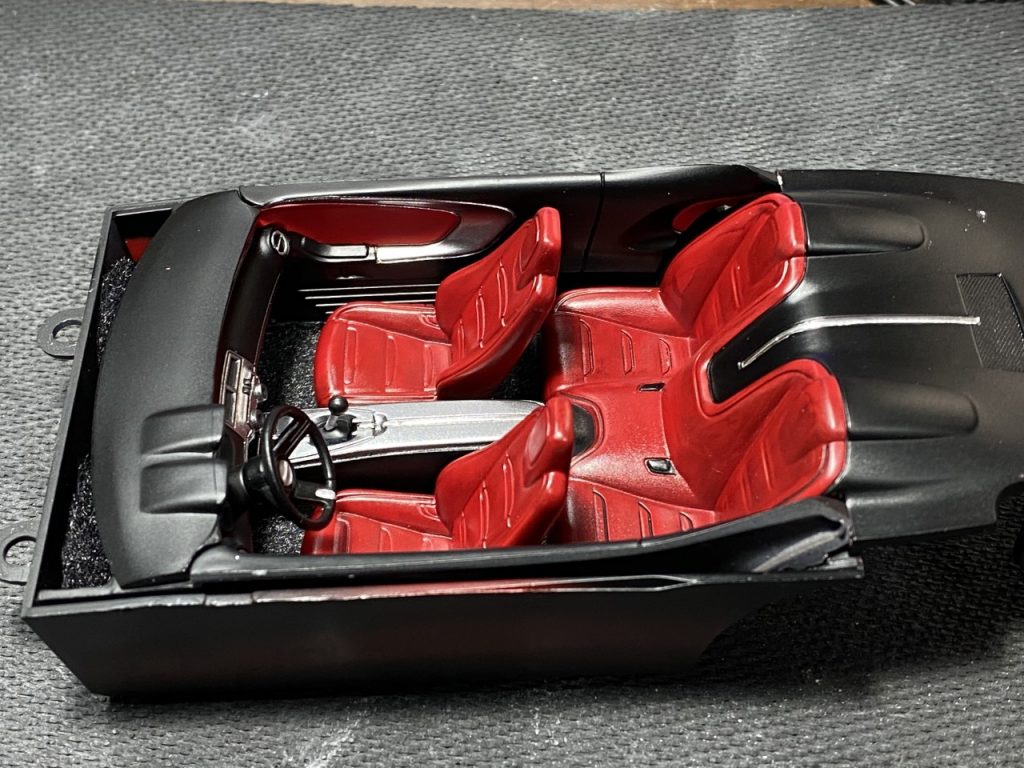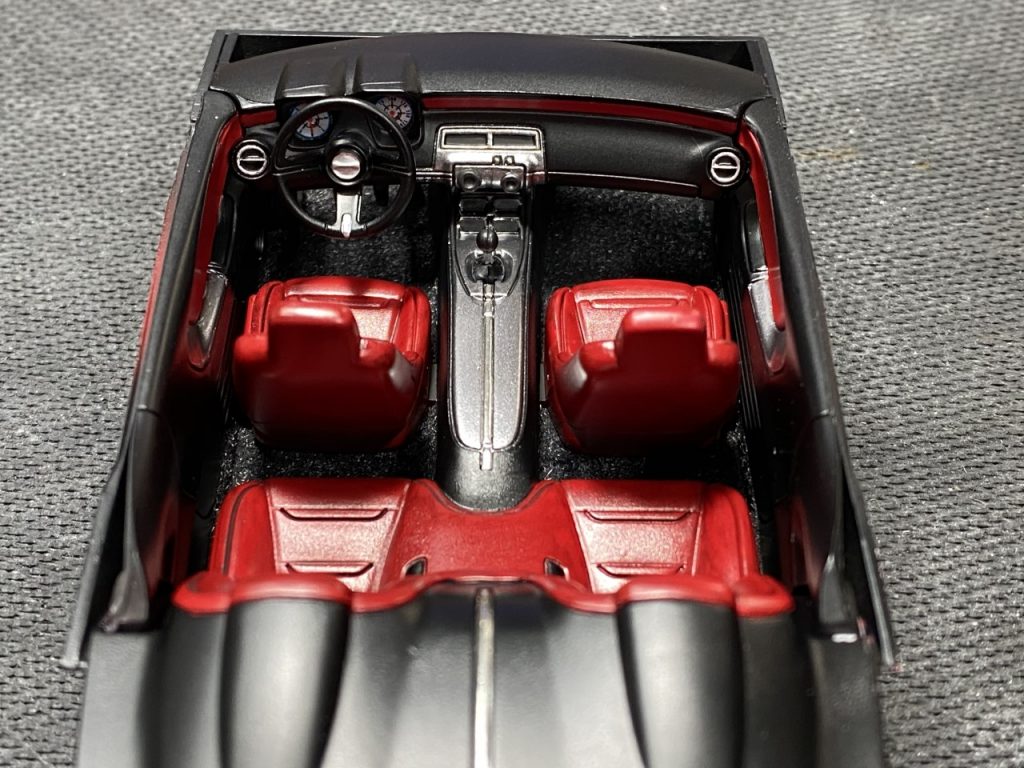 Final Assembly
Originally, I had hoped to use the wheels on an old hot rod build. The big and littles look great on just about anything. With that in mind, I pulled a set of Aoshima wheels and worked to make them fit properly. The new wheels are wider than the originals and clearance work was necessary. Once that was complete, I quickly painted the engine and exhaust on the chassis and finished assembly of the kit.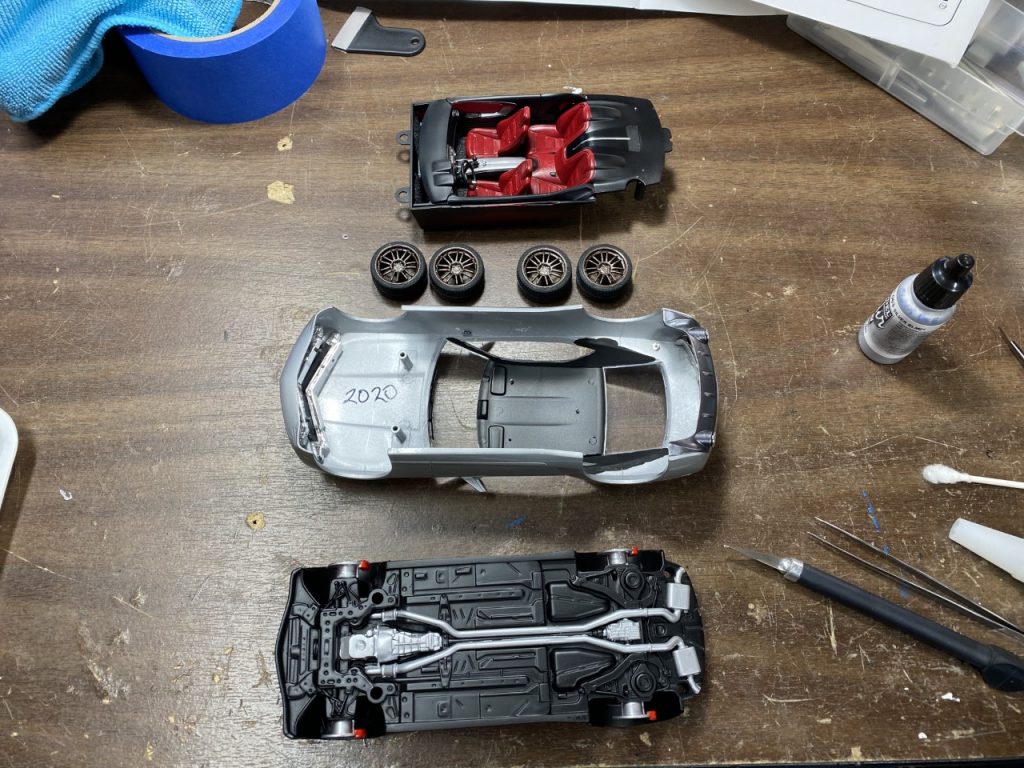 As much as I like the Aoshima wheels, the rear wheels are too small for the wheel openings. It couldn't get past how odd it looked and decided to use the original wheels. I also realized that I didn't add bare metal foil around the tail lights. I pulled the kit back apart to make the corrections.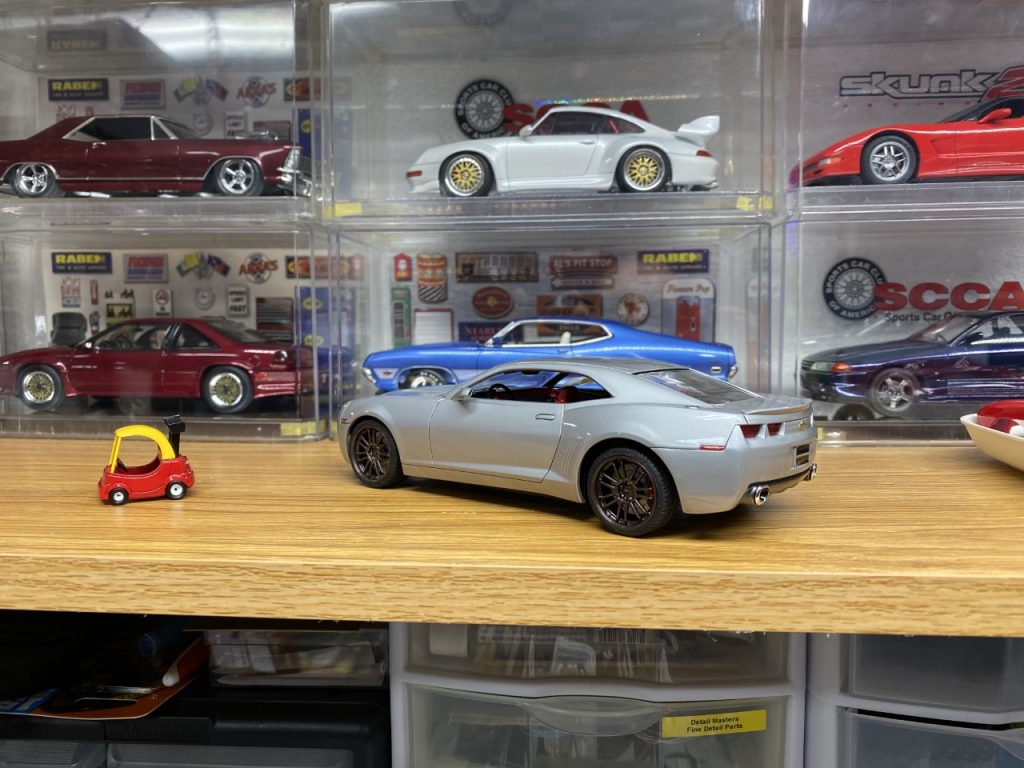 The chrome was stripped from the wheels and I sprayed them gunmetal.
Complete!
The Camaro is done! It was a very fast build and helped me get to my record breaking number of builds for 2020. In the end, I built it box stock and it looks great.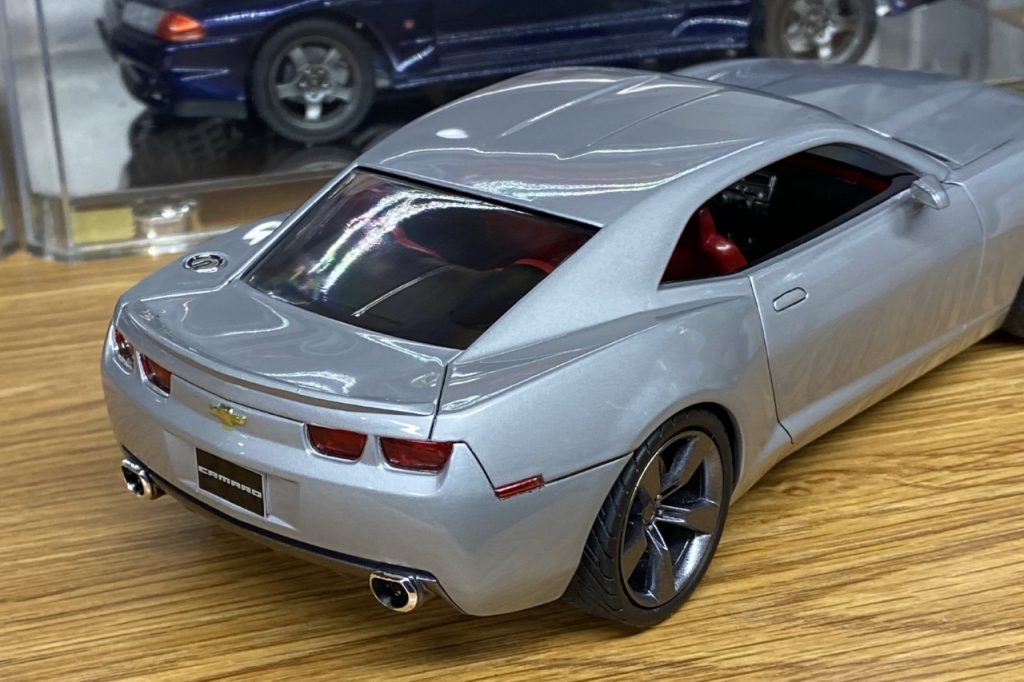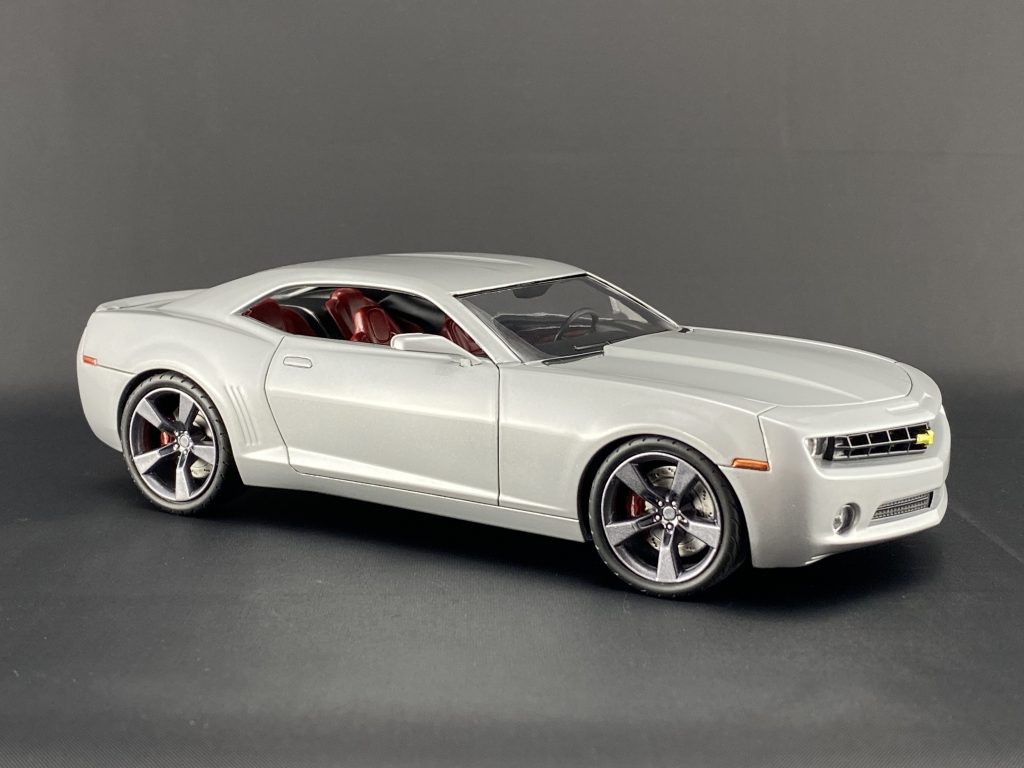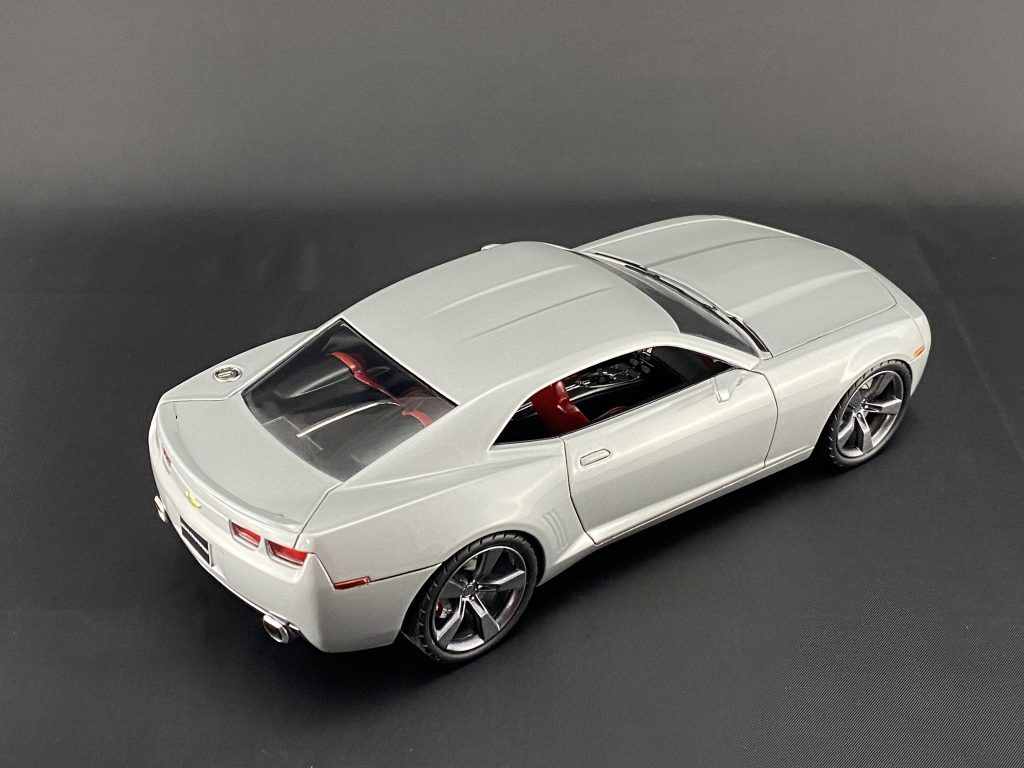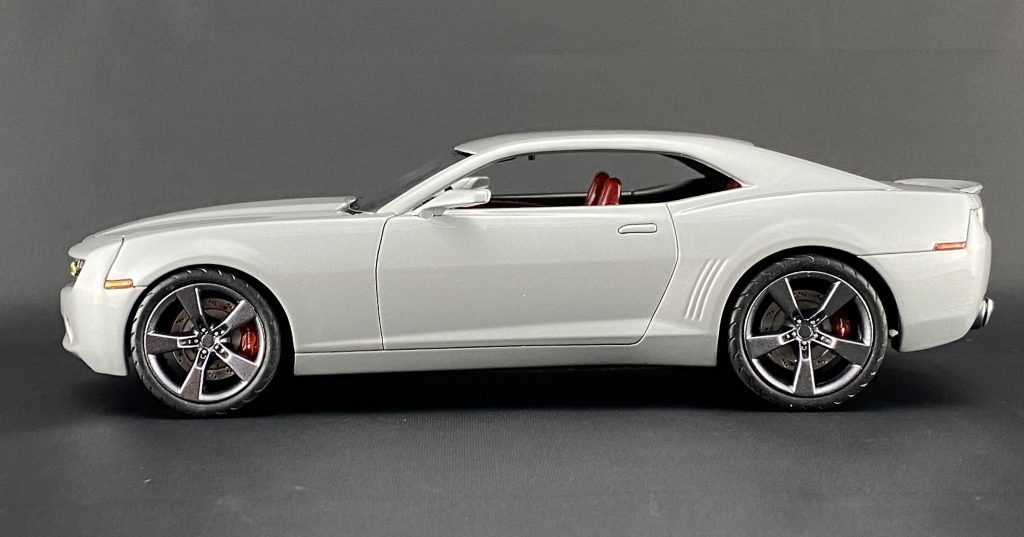 Final Thoughts
There isn't much to say about this build other than it was quick and easy. The kit is simplified but still looks great painted and detailed properly. I'm proud to display this next to my more complex builds.
Completed: November 2020