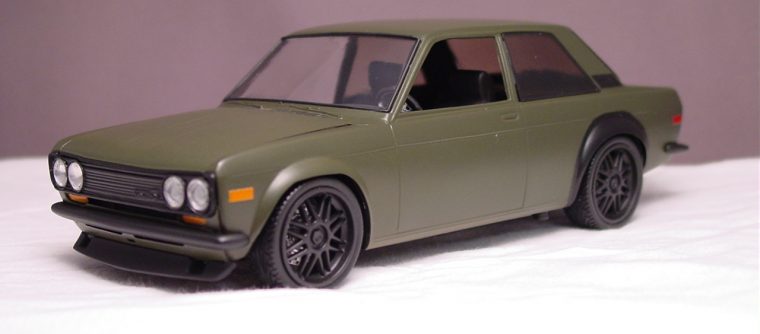 My intention with this kit was to tear through it quickly.  My inspiration came from pictures of a 510 wagon I found online.  I managed to start and complete this kit in one week!  A major factor in the quick completion came from the fact that I elected to finish the kit  satin/flat army green paint.  Not having to worry about polishing and sanding cuts down on time!
The finishing touch on this kit was the use of aftermarket wheels and brakes.  The wheels included a great looking set of brakes.
In December 2012, I also added an aluminum tube for the muffler tip.
Completed: December 2011