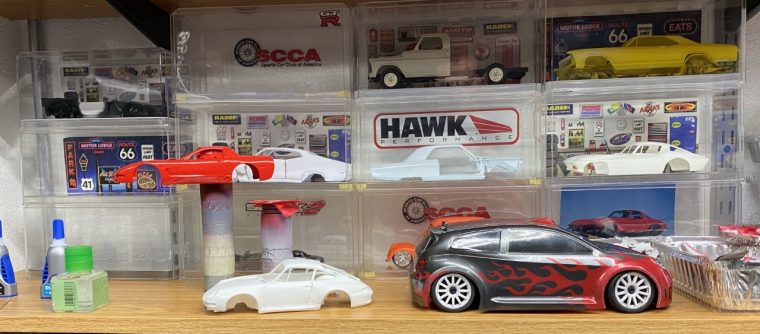 Plugging along
February continues the pace I set in January in that I'm working many different projects but not committing to any one specifically. I appear to have the attention span of a squirrel. Even so, I'm still pleased with the work I've completed.
Cabinet Lighting Continued
One last detail I wanted to complete in my display case lighting project was a shroud on each shelf to block the edge of the LED's. It also gives the glass shelf a finished look. I had hoped to polish the aluminum angle to a mirror shine but realized it would take much more effort than I was willing to give.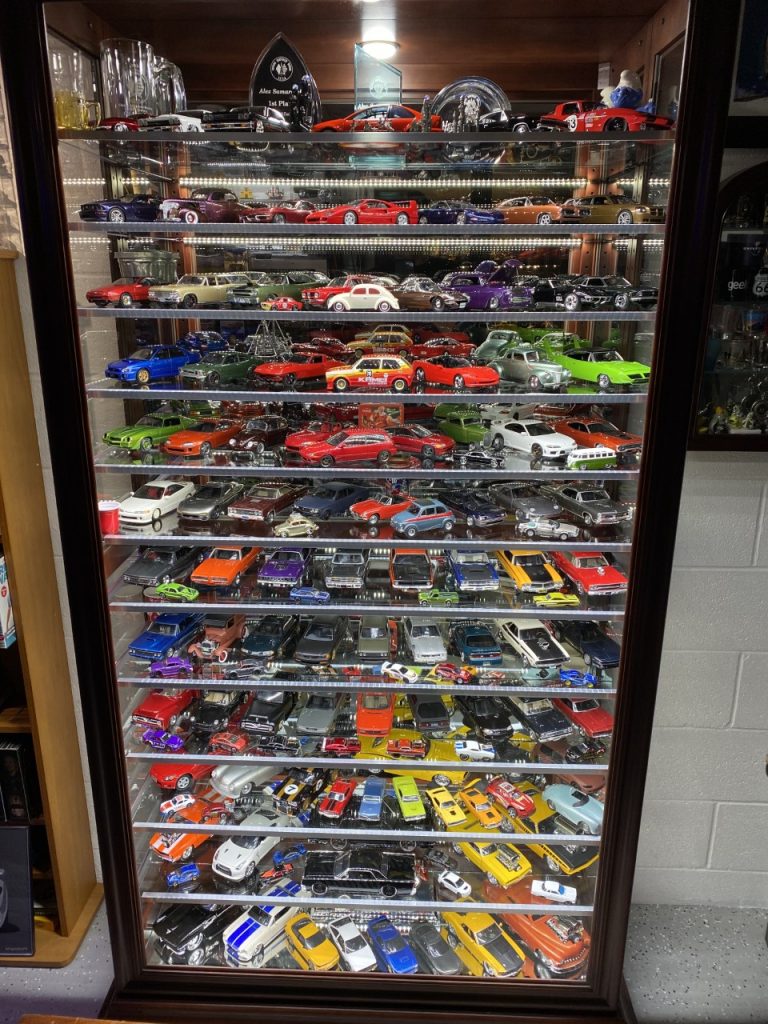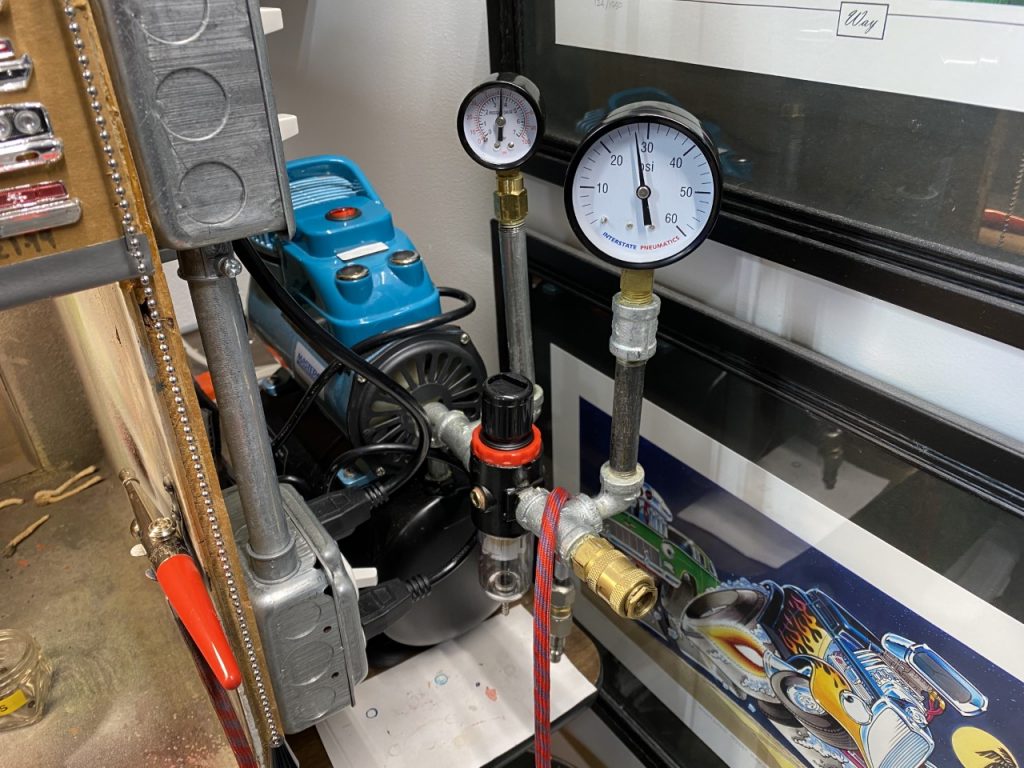 2001 Vette
The project with the most progress was the C5 Corvette. I quickly painted the chassis, engine and interior. I also flocked the interior. The body was painted and cleared.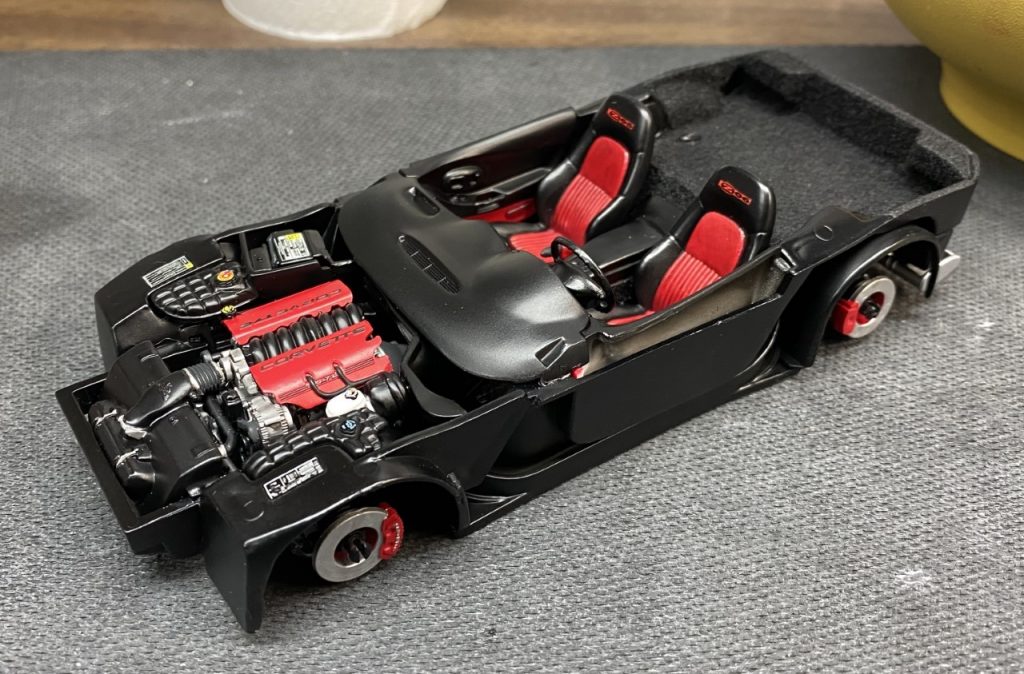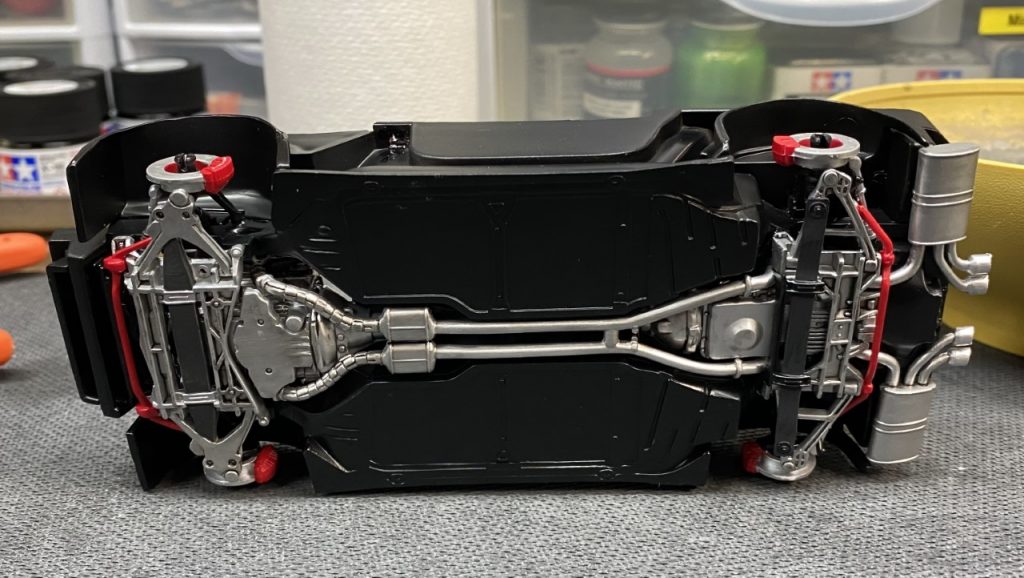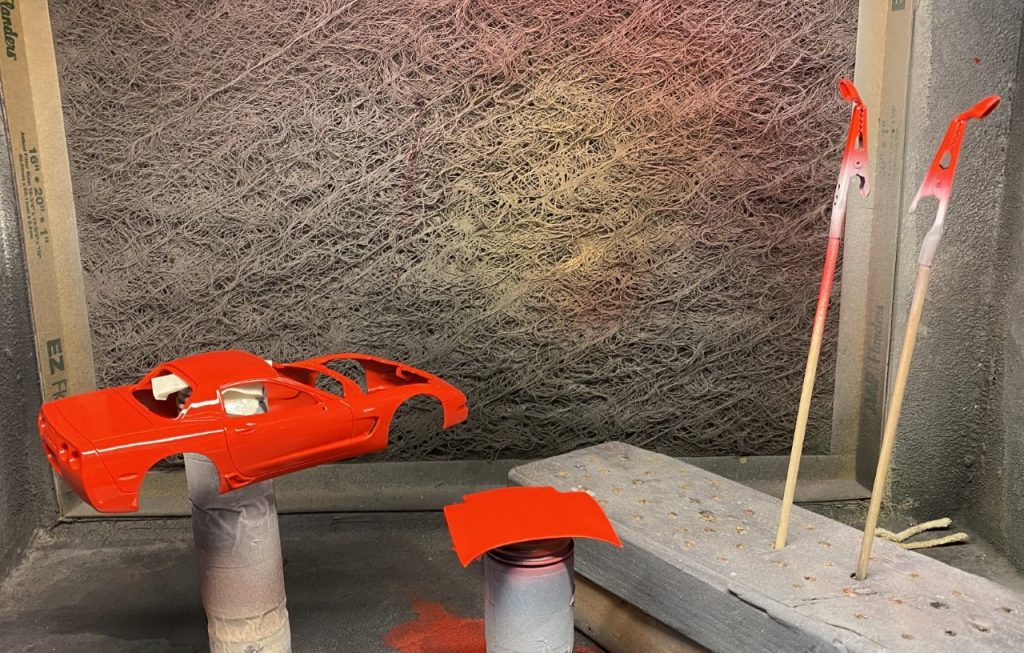 Porsche 911
To date, I've prepped nearly all of the parts by cleaning mold lines and washing them. I did finish assembling the roll cage and painted it. It's taken a back seat to other projects at the moment.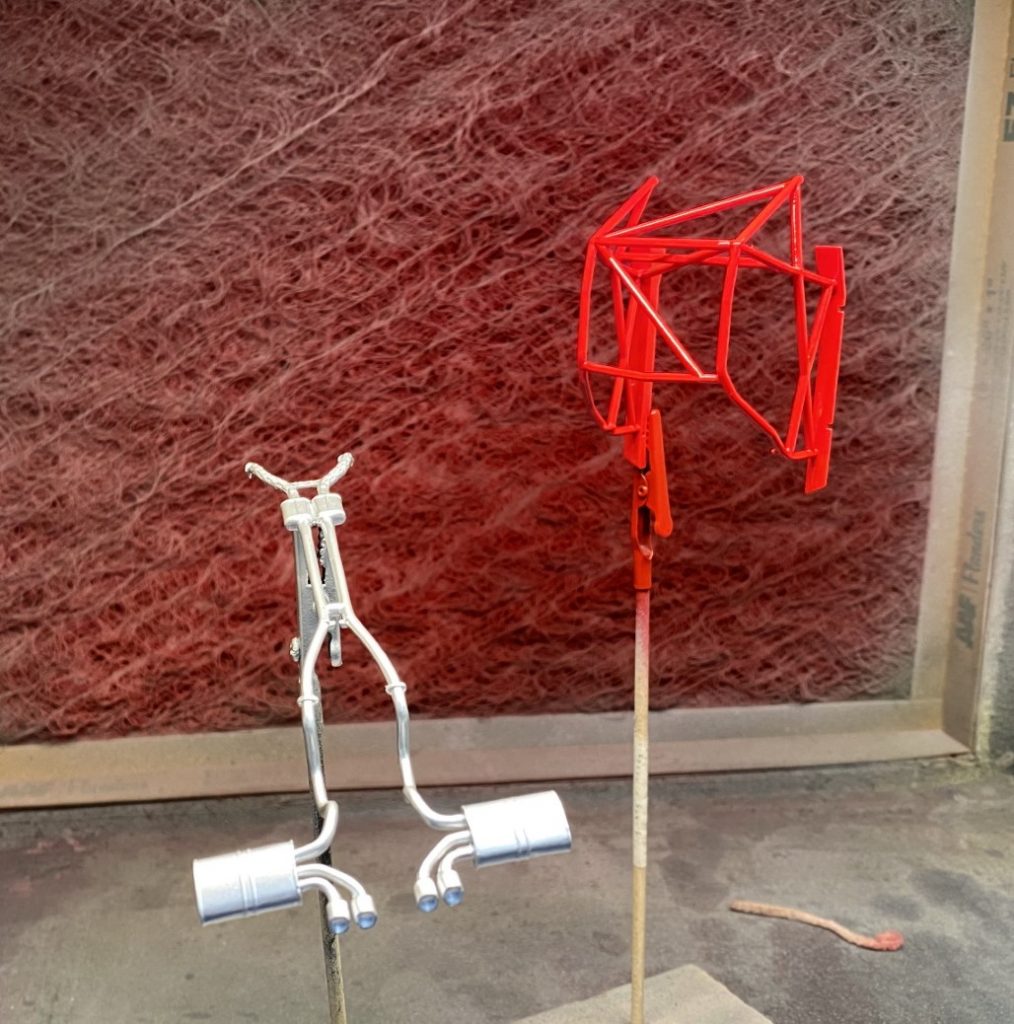 Lamborghini Countach
This is a project that just sort of happened. It's a kit I've had for years and considered starting it several years ago. Out of the blue, I just picked it up and started building it. It's a curbside with no engine. It is also a model of an obscure tuner version of the Countach that I haven't found much information. Since I didn't like the strange pinstripe decals, I decided to skip it and just paint it red. After handling the decals for the dashboard and learning how brittle they are, I'm glad I chose to build without the pinstripes!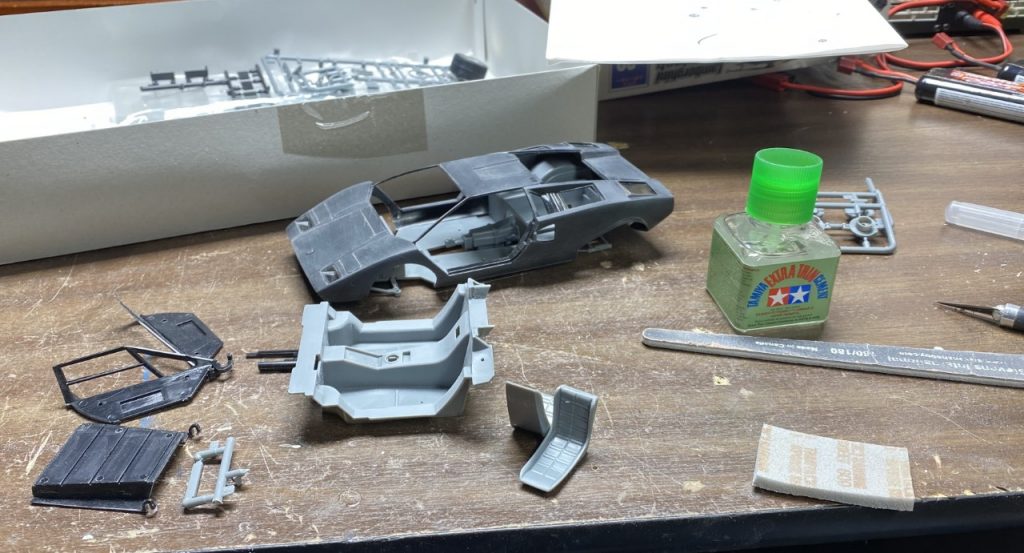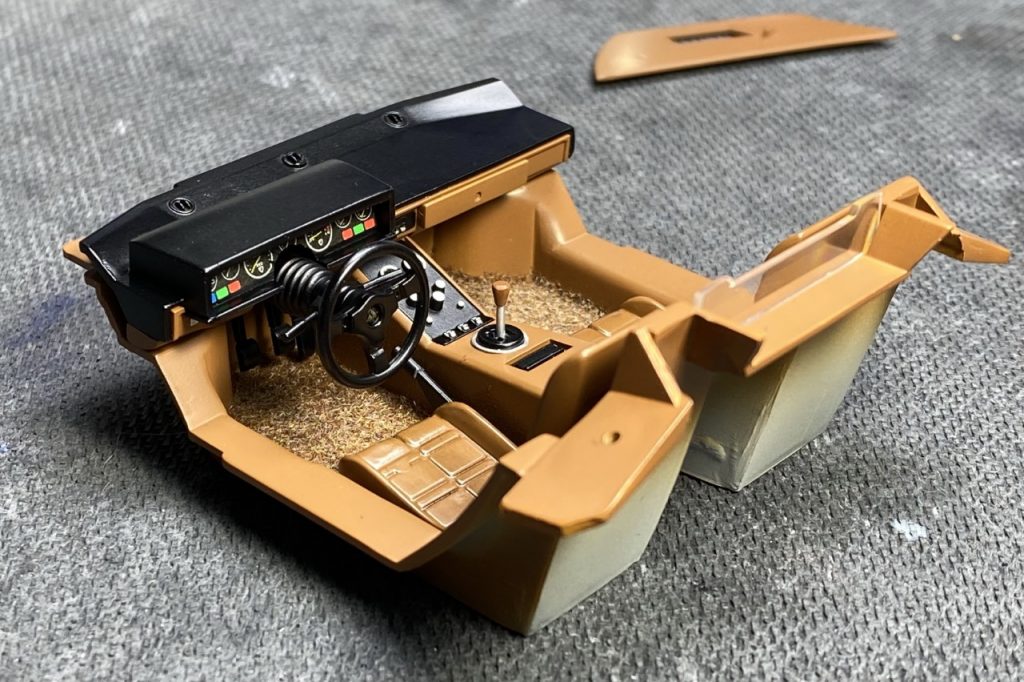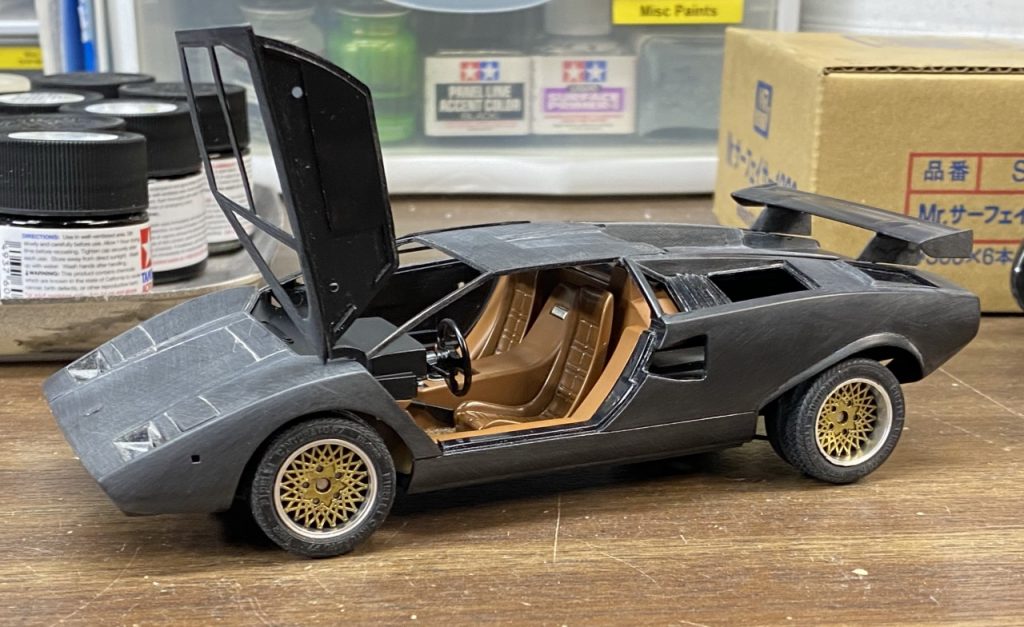 Skyline
As I mentioned, I've been all over the place with my builds. last month I finished nearly all of the prep work on the parts and washed them. Then, towards the end of the month, I pulled everything out and started priming them.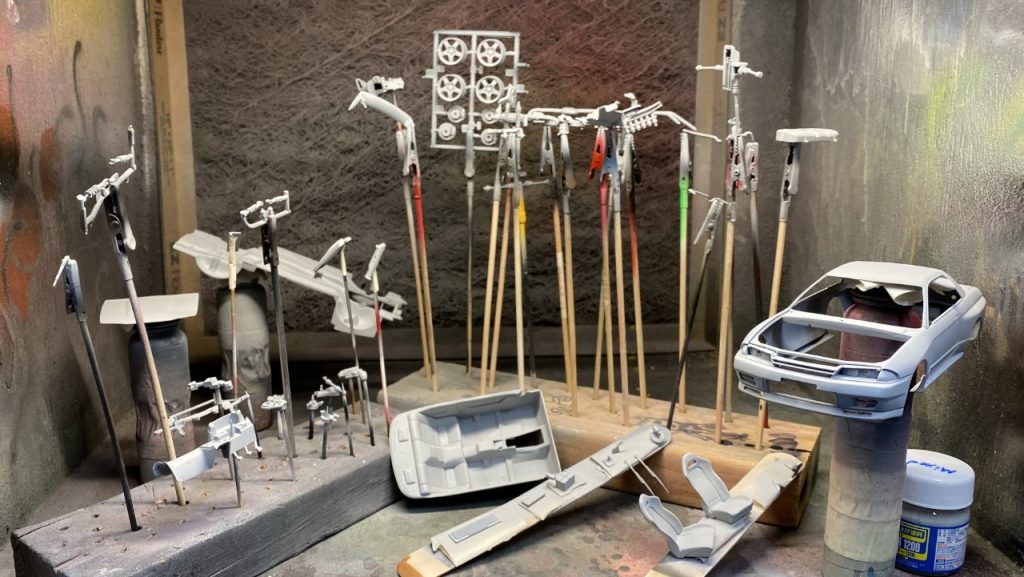 Pins & More
I'm finding that as I'm working on several builds, if there is a similar function required of builds, I will pull them together and do it in one shot. Drilling and pinning delicate parts is an example. I drilled and pinned mirrors, and wings for the 911, Skyline and Countach. Unfortunately, I forgot about the Torino build and finished that later.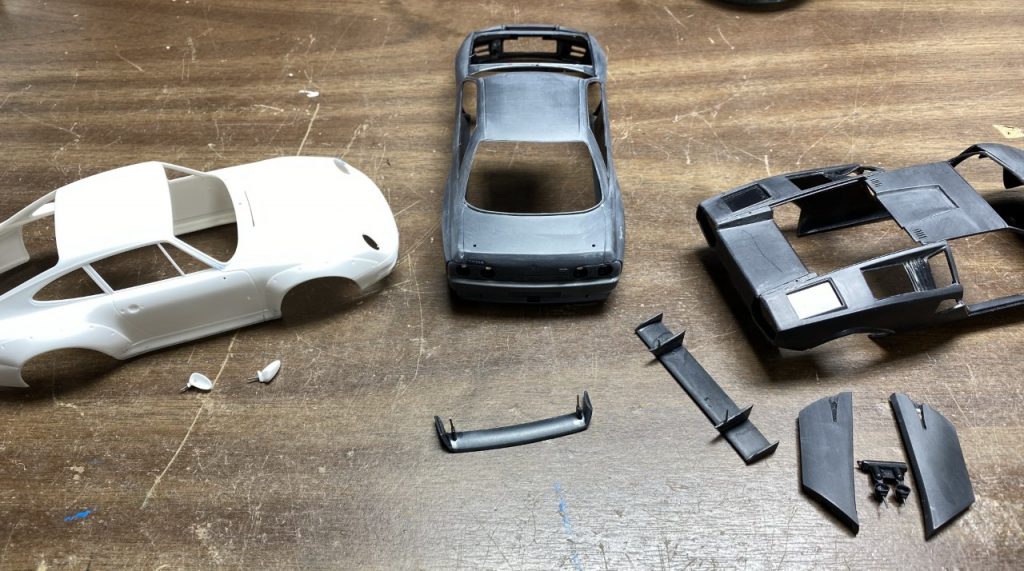 More of an honorable mention for the month, I continued body work on the 57 Vette and Riviera.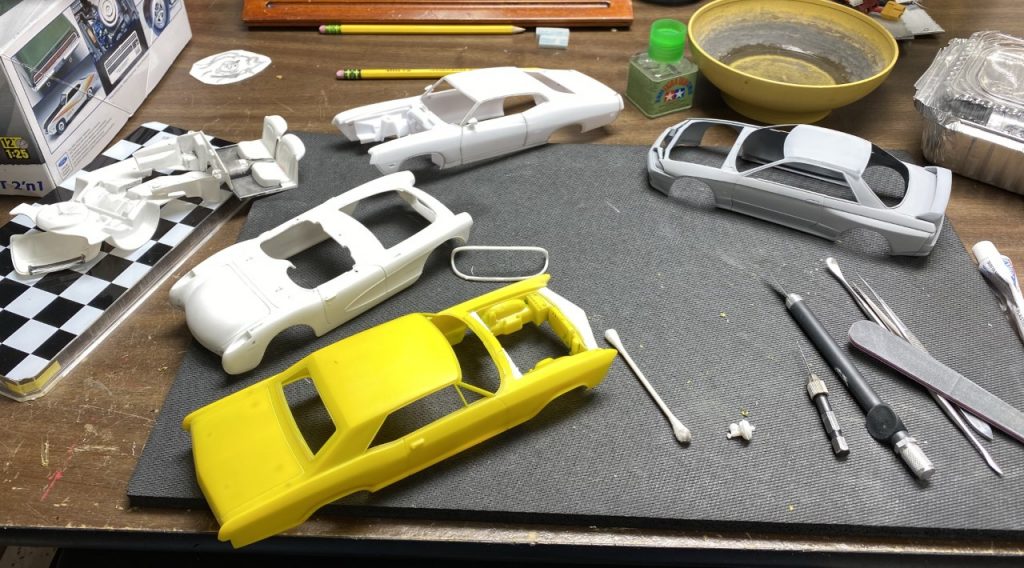 I need to stop poking around eBay. I found this complete Thunderbird. I've been casually looking for "Rad" era kits and this one fits the bill!