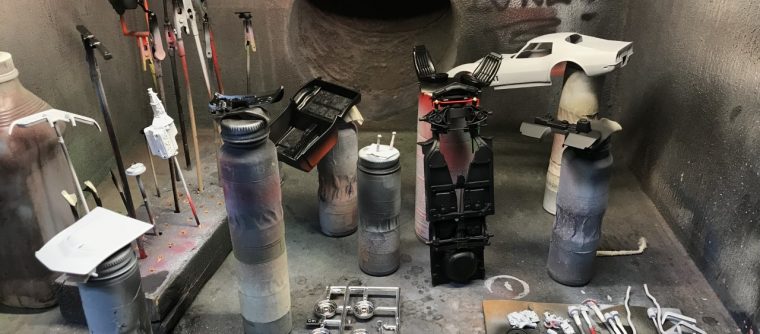 Recently, I thought about the quantity of models I would build through my lifetime and the space necessary to nicely display all of my projects and realized that my collection could get out of hand. I realize to some that this concern is foolish and that I should build/buy more display cases. Although I don't disagree, I thought about how I could build and not create an horde like collection.
With that in mind, I decided to try my hand at building kits for sale. When I build any kit, as is evident by this entire web page, I take pictures through the process. I could enjoy the build, sell it and still have the pictures.
This month, I started the 69 Corvette Coupe that I picked up from a hole-in-the-wall shop for $12. I also wanted to see how quickly I could finish a build. I would need to focus only on this build which is not my normal mode of operation. By the end of the month, I had every part prepped and painted.
While out of town for vacation, I stopped by local hobby shops and picked up a few new kits and supplies.