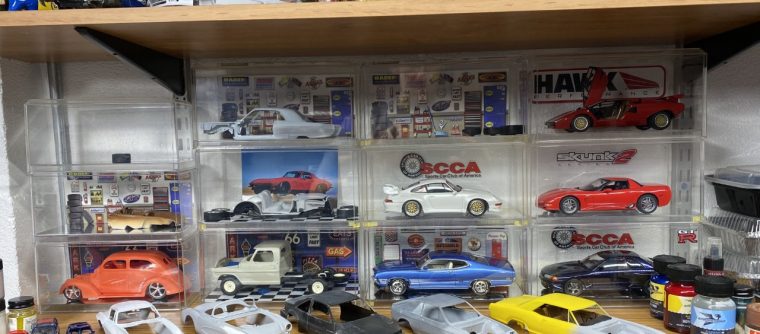 And across the line!
July was a really big month! My persistence through the beginning of the year paid off and I was able to finish five projects. Having completed them, I realized that I have no projects that are near completion. Time to get busy!
64th
I've been debating how I want to count these projects. I roughly calculated that a 1/64th scale car is mathematically about 0.4 of a 1/25th scale model. Do I say I finished 0.4 projects or do I just claim it as one project. Considering the efforts to strip the original paint, scribe panel lines without stabbing myself, then surface prep for paint, paint then finish, I'd say it's worth counting as one build. Ramblings aside I was able to finish the 8th Gen Civic Si and Dodge Magnum.
The Civic uses a set of wheels I bought on ebay. No specific manufacturer. The Magnum uses a set of wheels/tires from Monoblock.com. The Civic is Scale Finishes Fiji Blue Pearl which is the color of the 1:1 Civic I used to have. The Magnum is painted with Mercedes metallic brown from Gravity colors. Both are cleared with cheap 2-part automotive clear.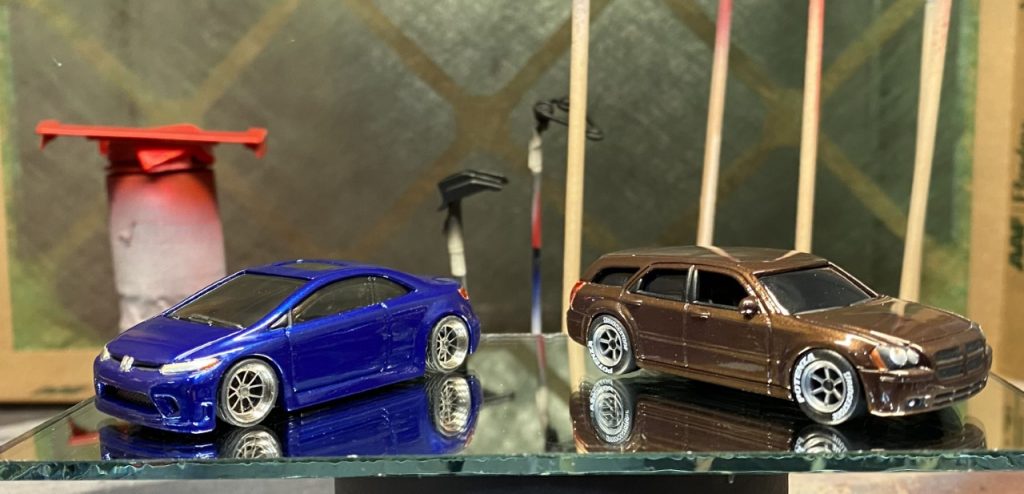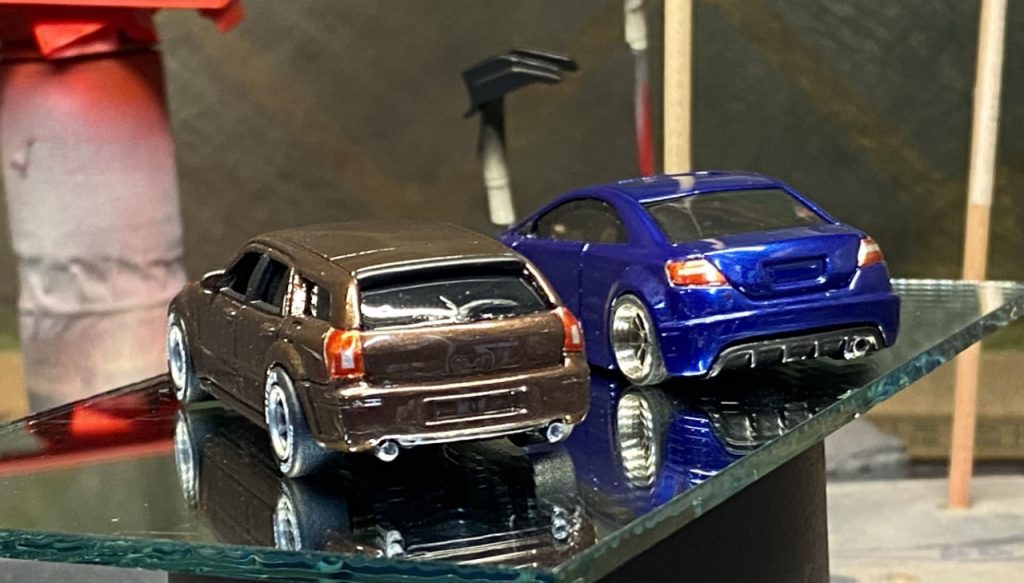 Countach
The Fujimi Coutach was a distraction build. While ignoring current builds, I pulled this out to tinker and then quickly fell into finishing it. The kit was of an obscure tuner version of the Countach with a large decal sheet of pin-stripes. I chose to paint it Italian Red and skip the pin stripes. This was a good choice given how easy it was to tear the decals! Overall, I was pleasantly surprised by how well it went together.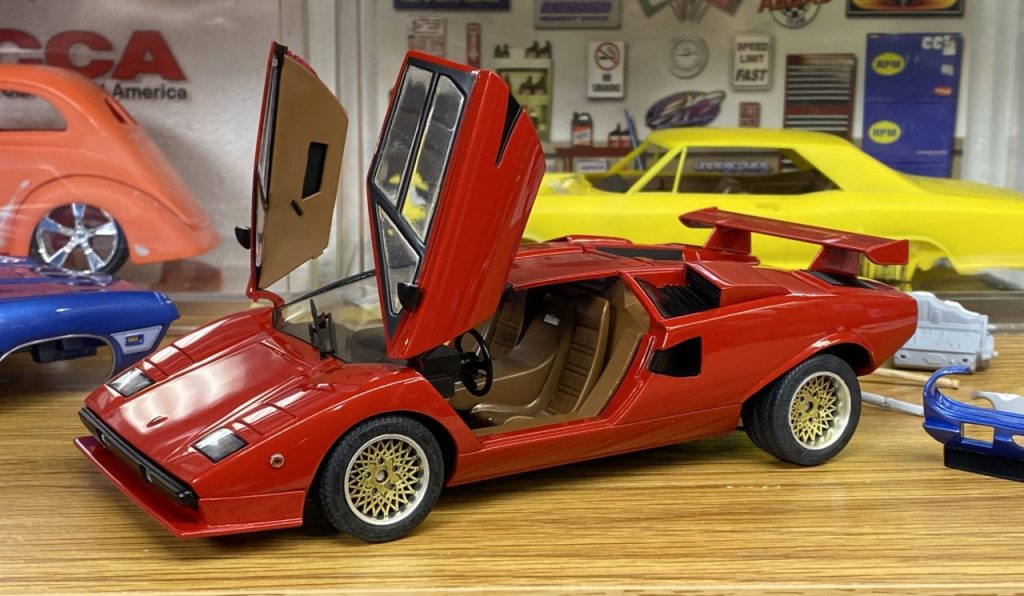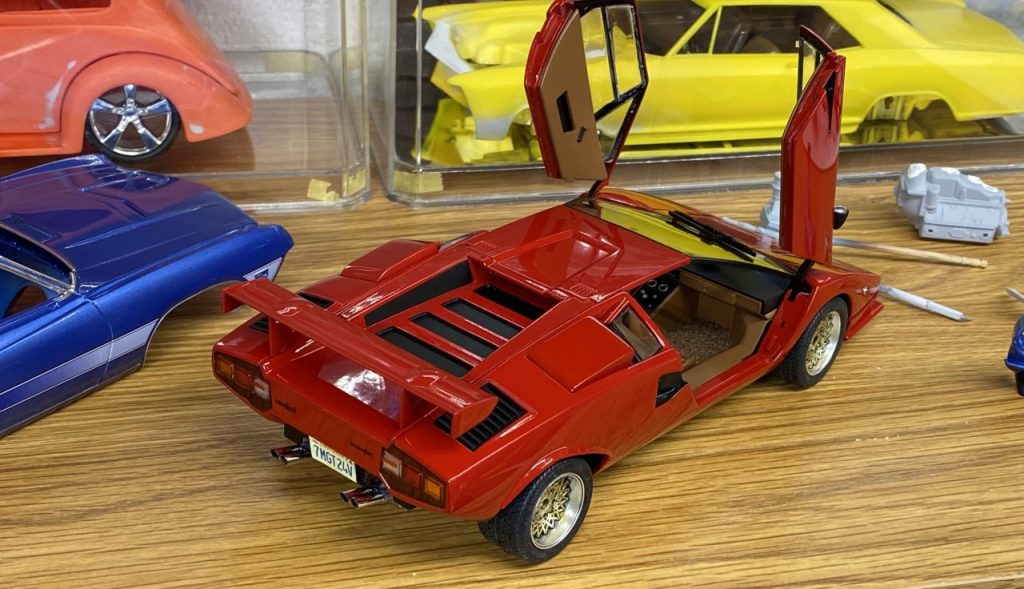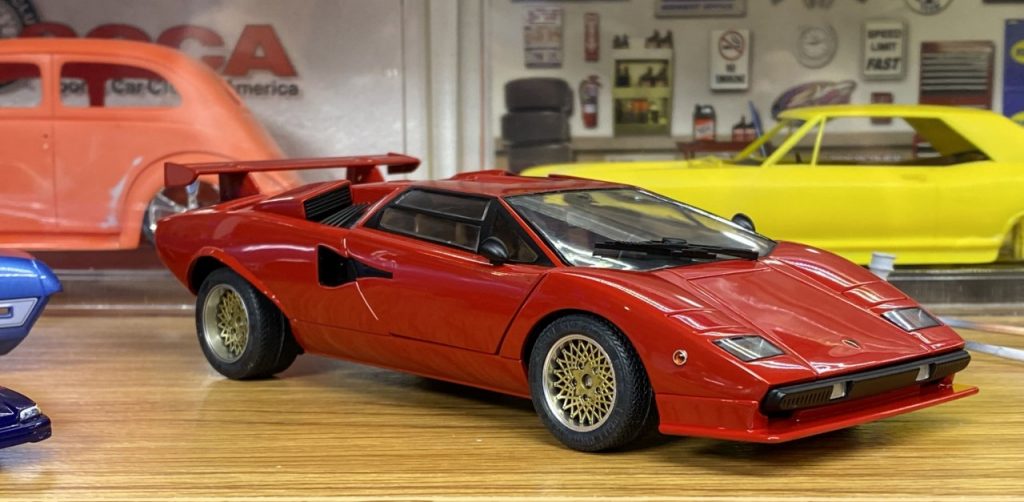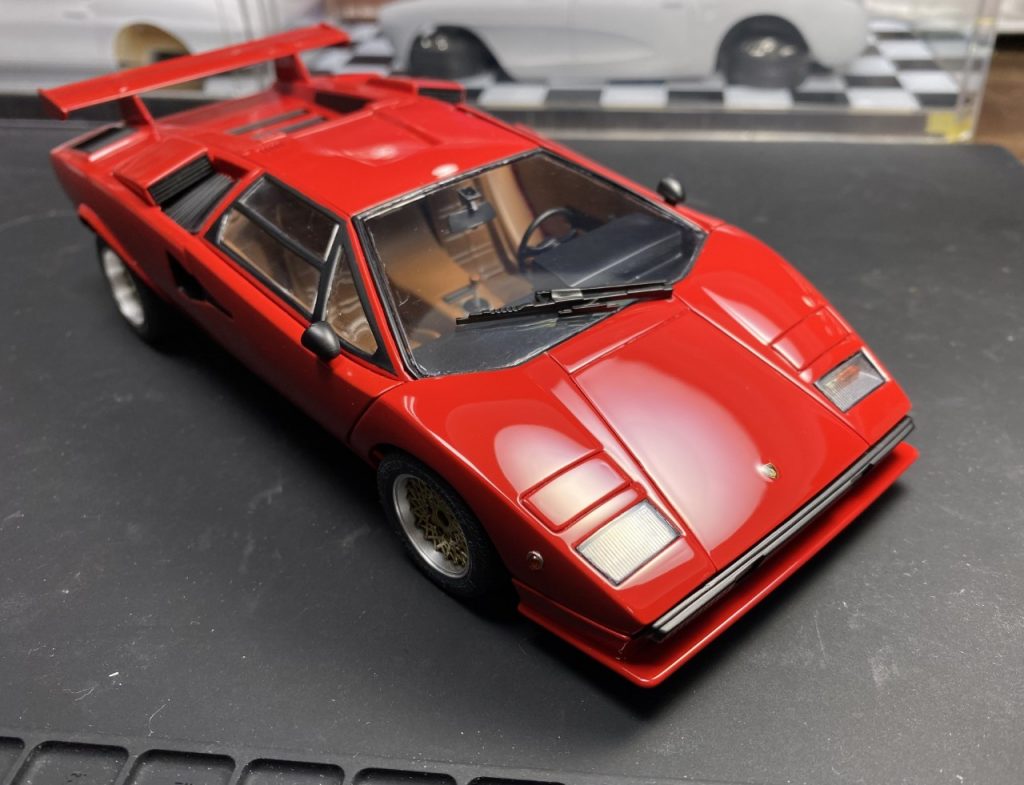 Torino
The Torino was a build that was slow to start. I pulled it out last year and aside from some light body work and assembly, It never took off. This year was different and it helped that I found a great color. Ford Acapulco blue from Gravity Colors made this build. Although most of the prep and paint work was completed earlier this year, I hammered out the sanding, polishing and detail work during this month.
One idea I decided to try was to use the larger 4mm Molotow pen to paint the wheel well trim. Foiling this area is always a challenge due to the delicacy of the foil. I tried it on a scrap body and was blown away by the results! Shortly after, I pulled out the Torino and painted the wheel well trim. Before I continued work on the Torino, I let it sit for a week to fully cure. Once cured, it is very durable.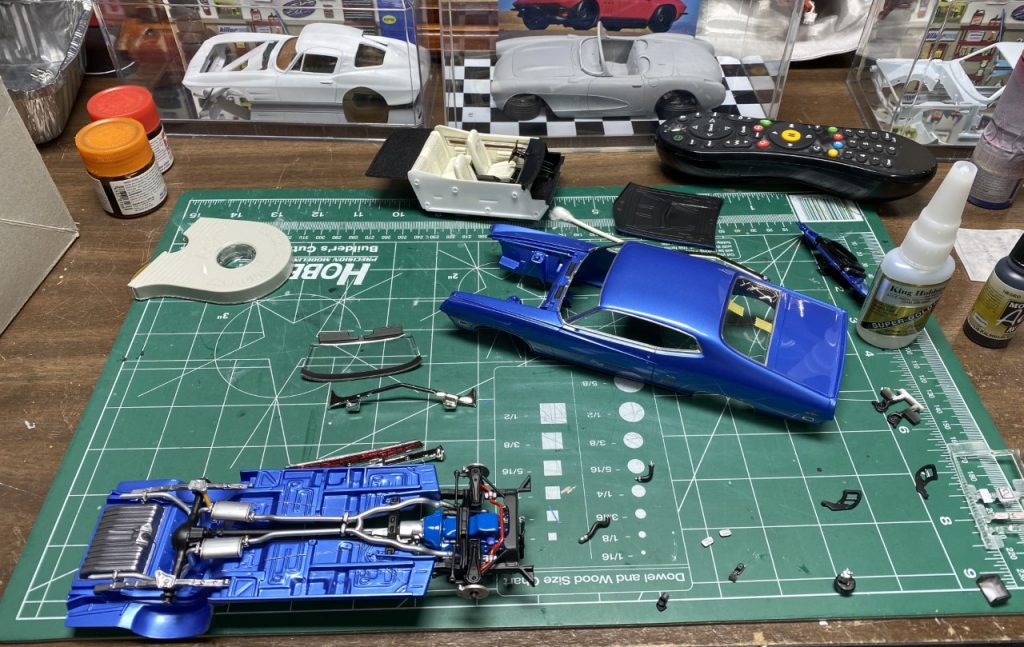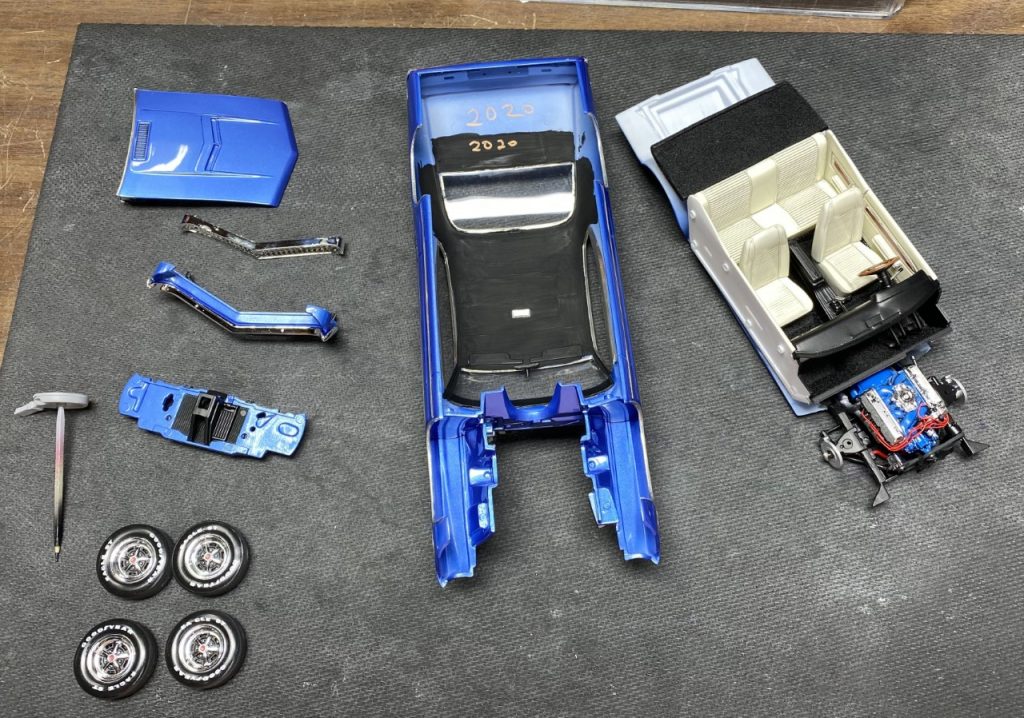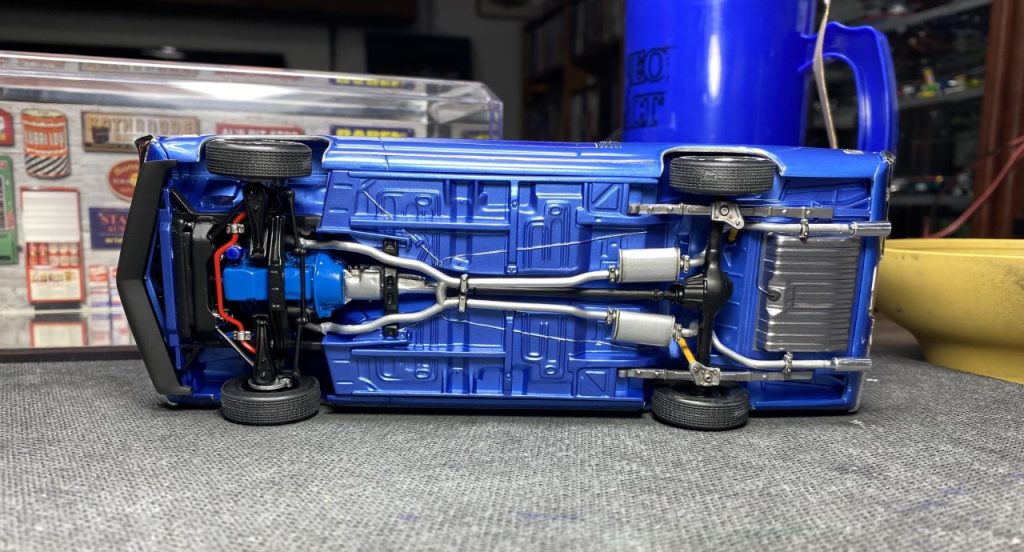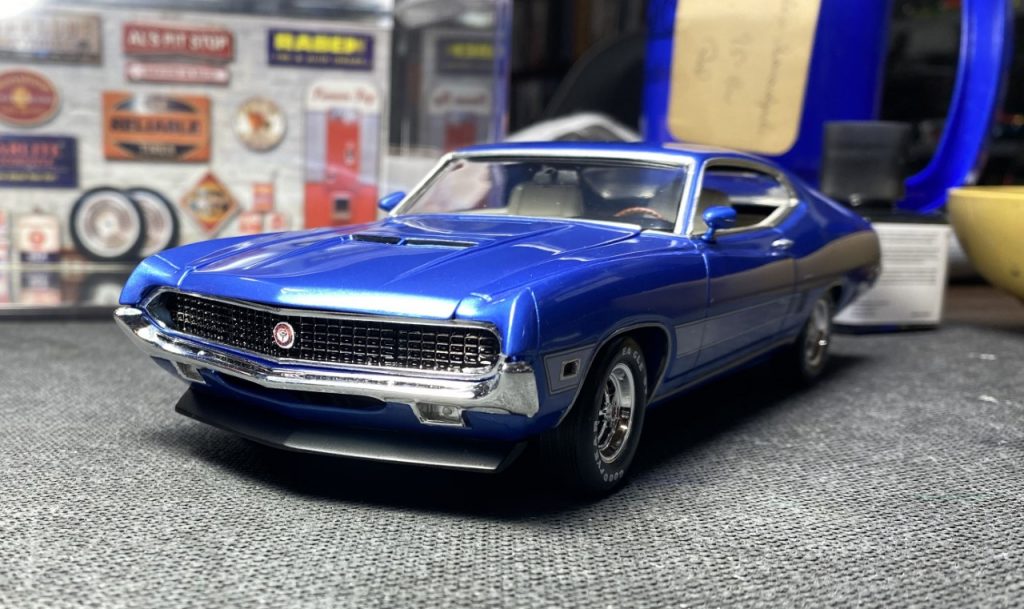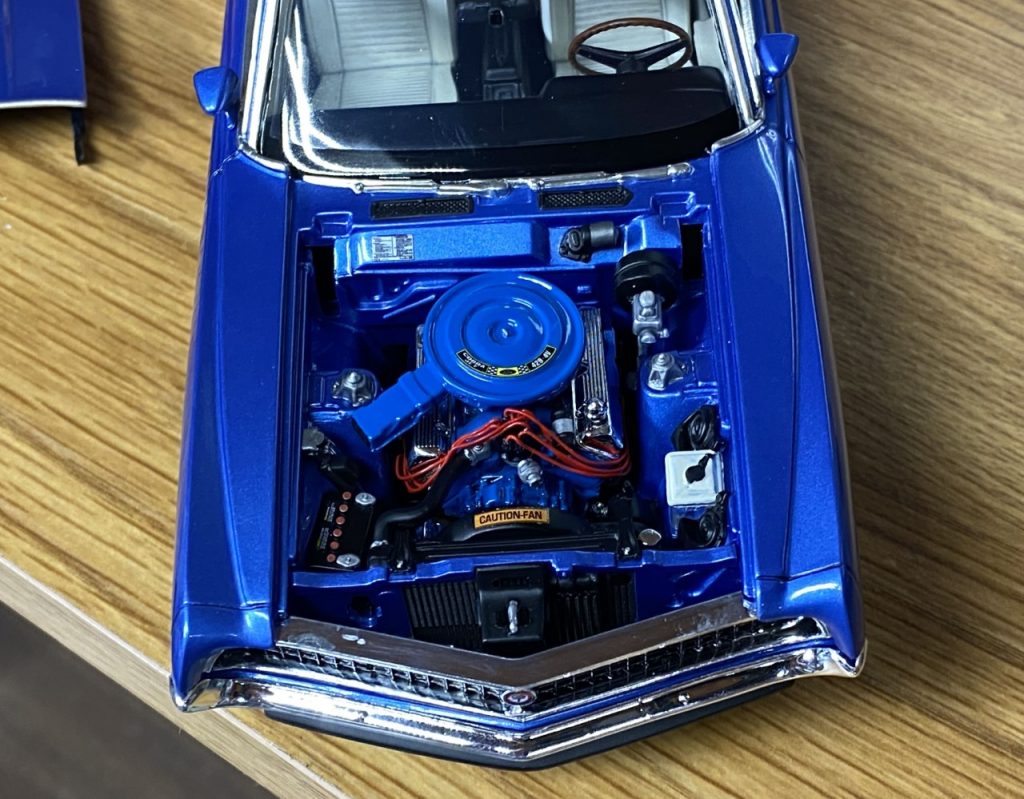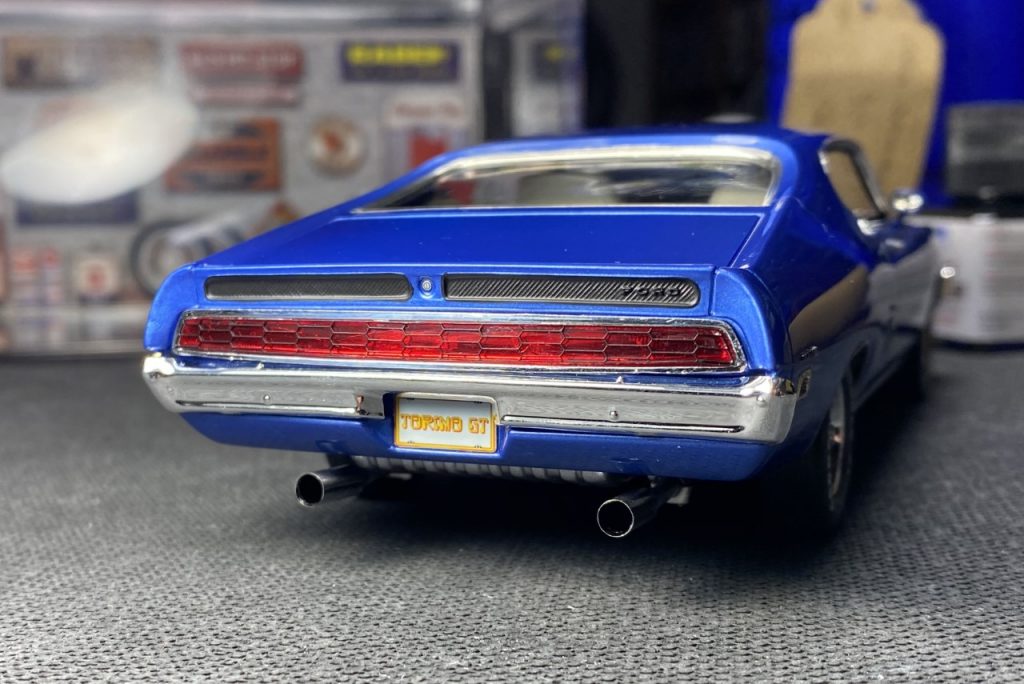 Tamiya 911
I have to say that this has to be one of my favorite builds. This Porsche was part of a model swap meet haul and for the most part, was completely unscathed. I finished the body in Lamborghini Blanco Canopus (fancy pearl white) by Gravity Colors. Cheap automotive 2 part clear was used. I was stunned by how well the clear looked when I was done. I had to remove some trash from the roof and hood and I did so by sanding and polishing. However, the rest was left untouched and it looks amazing! Having finished the roll cage earlier in the year, the rest of the detail painting and assembly went very quickly.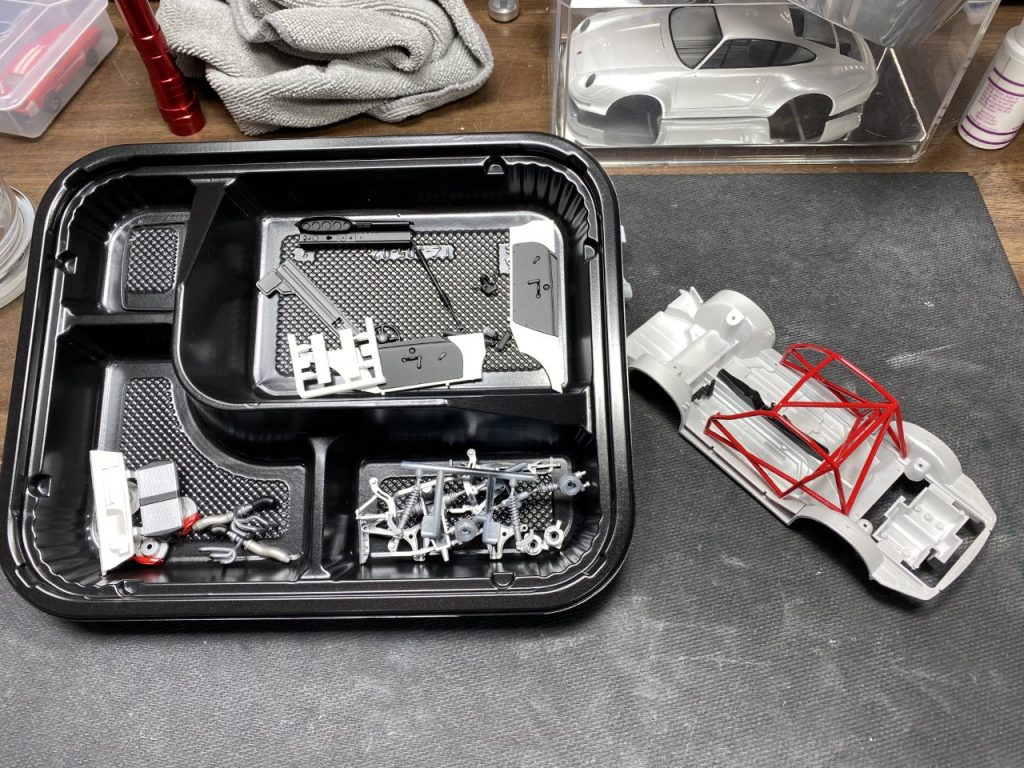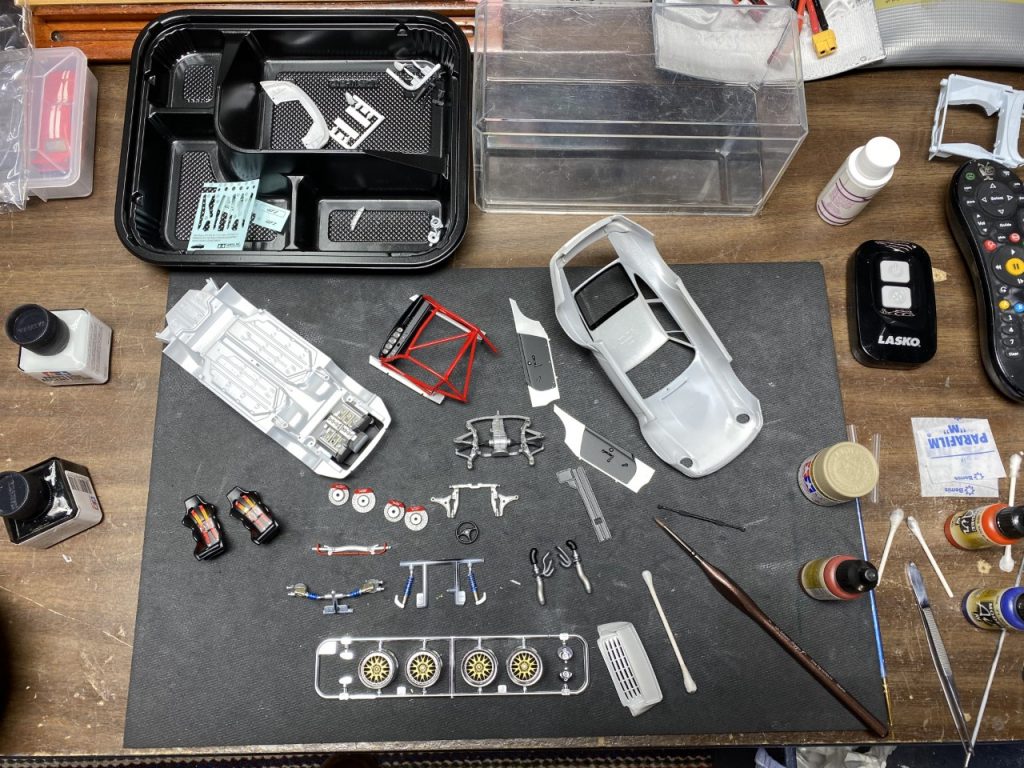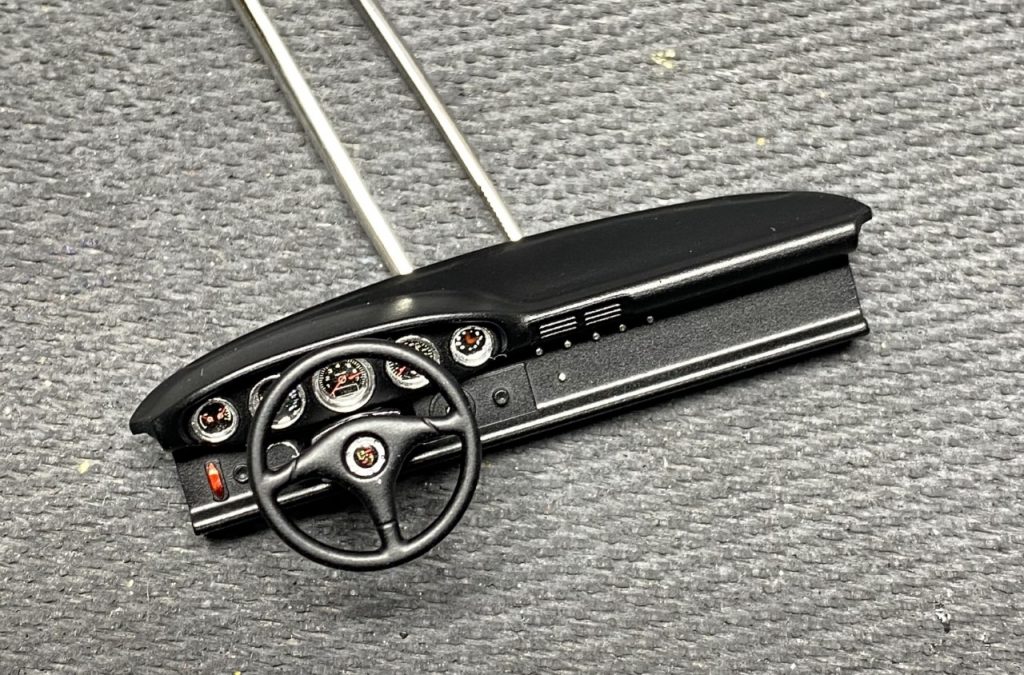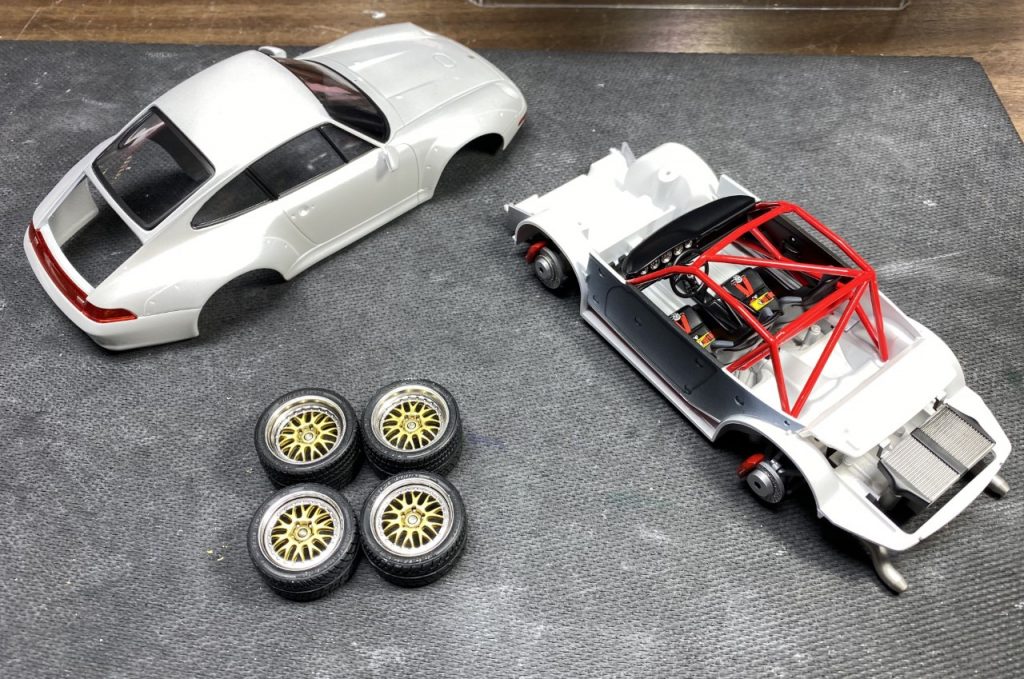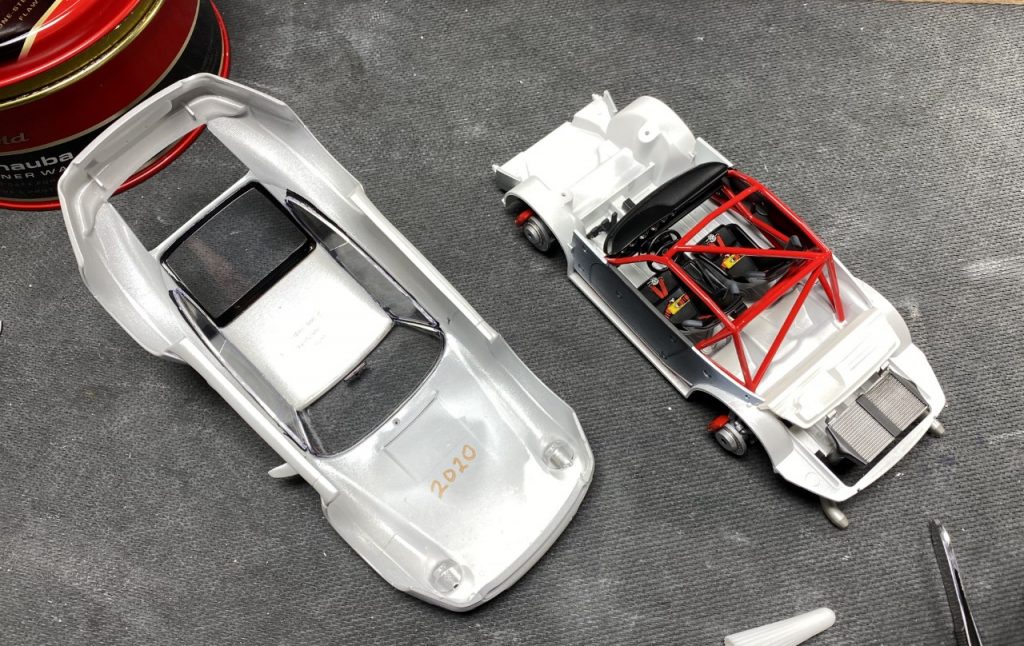 Why do I love this build? I didn't fall in love with it until I married all of the parts together. When I set it down and looked at it, I was blown away. The stance is perfect and simply packs a lot of attitude. It helps that the pearl white looks amazing.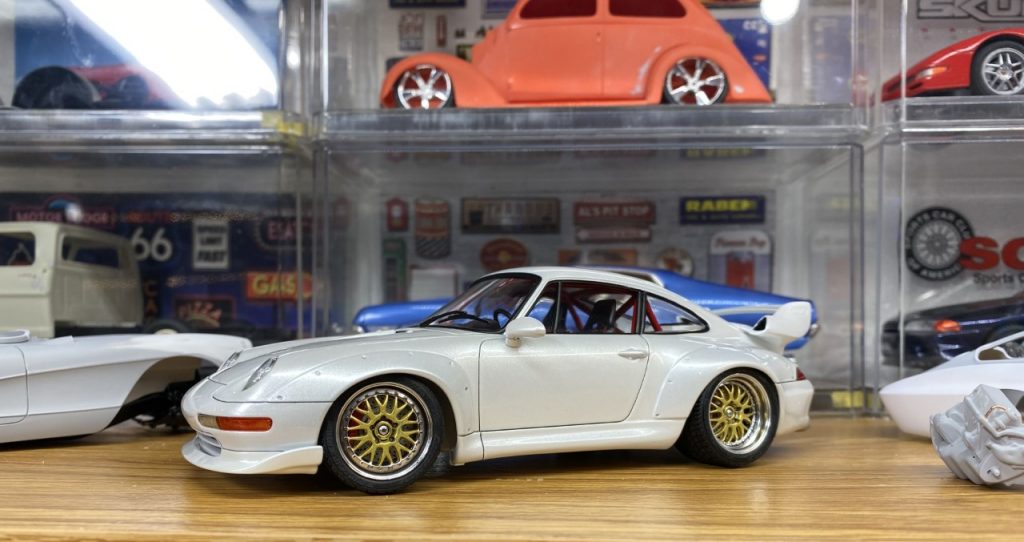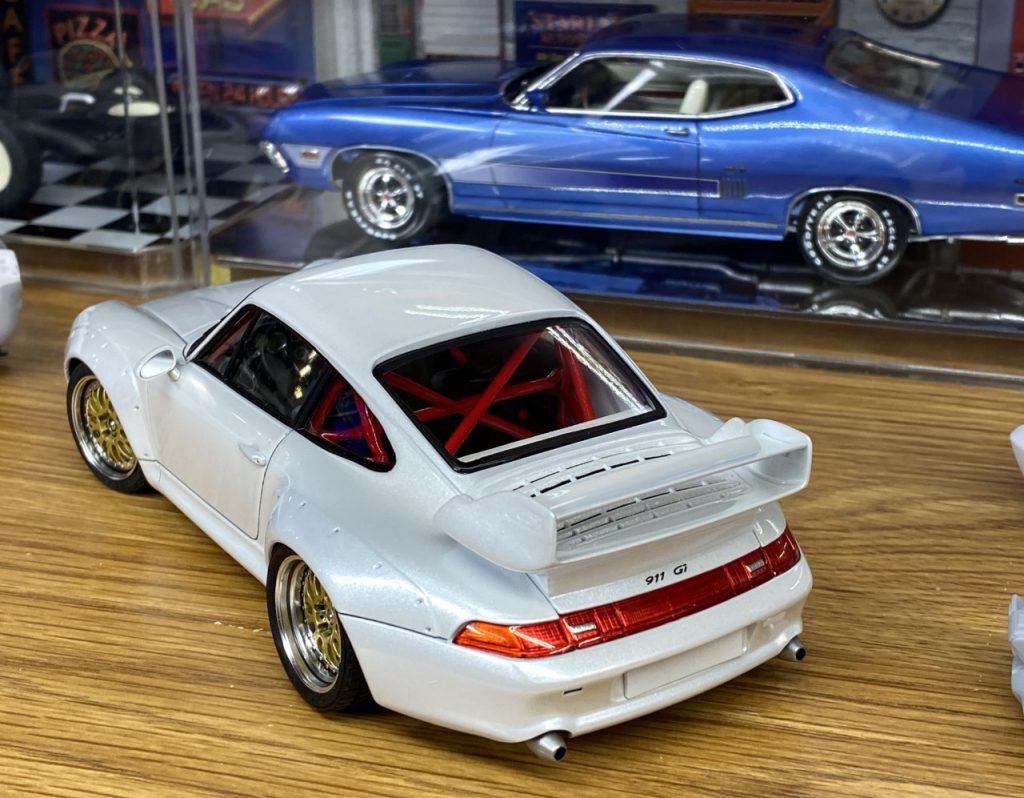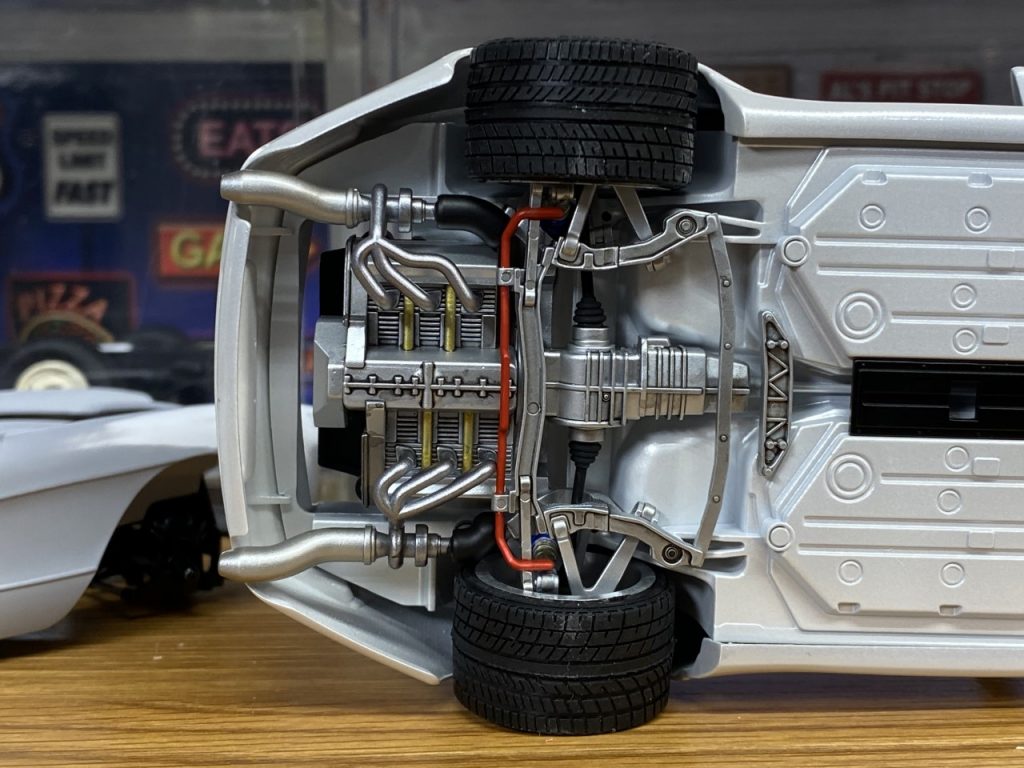 Others
Prior to wrapping up the 911 build, I mocked up several projects with the 911's wheels. Each build could benefit from a set!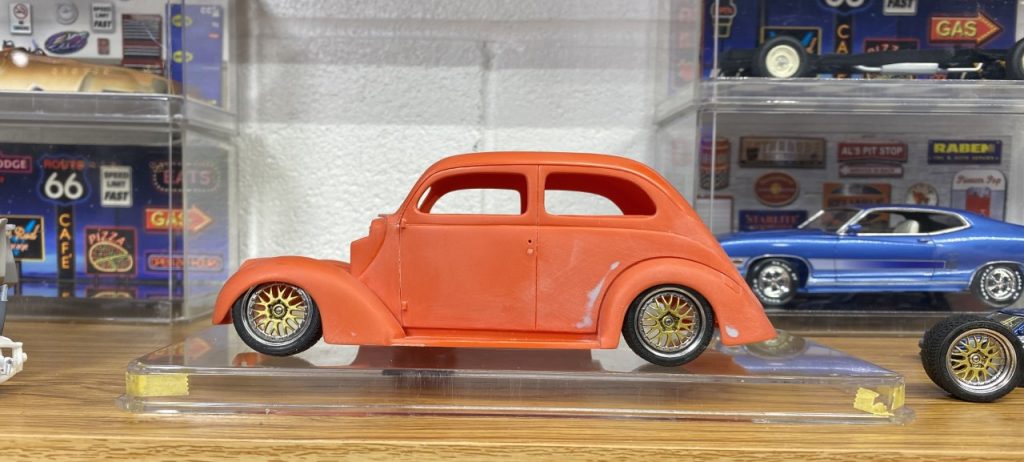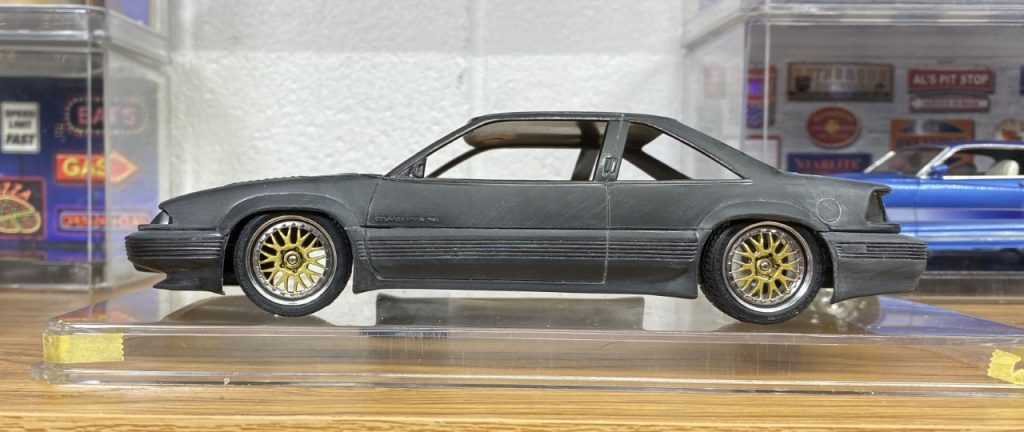 Beyond that, I decided to commit myself to finishing my final clinger build. The 82 "Hemi" Charger. At this point, I realized that I started it about seven years ago. True, I took on a challenging build. Many different ideas were considered to convert it to RWD. It wasn't until I grafted the 69 Camaro front subframe that I had a winning (if not unique) combo. After having to strip my premature paintjob, I had to start the body work over. That was another motivational hurdle.
With a nearly clean slate, I knew I had the opportunity to rework the body in one shot and finally get it ready for paint. Much of the body work on the front made up for what I considered poor kit design. Moving along:
Fabrication projects require more patience for trial and error and tend to get pushed aside because of it. Now that I was committed to the Charger build, I decided to commit to my Riviera rescue project.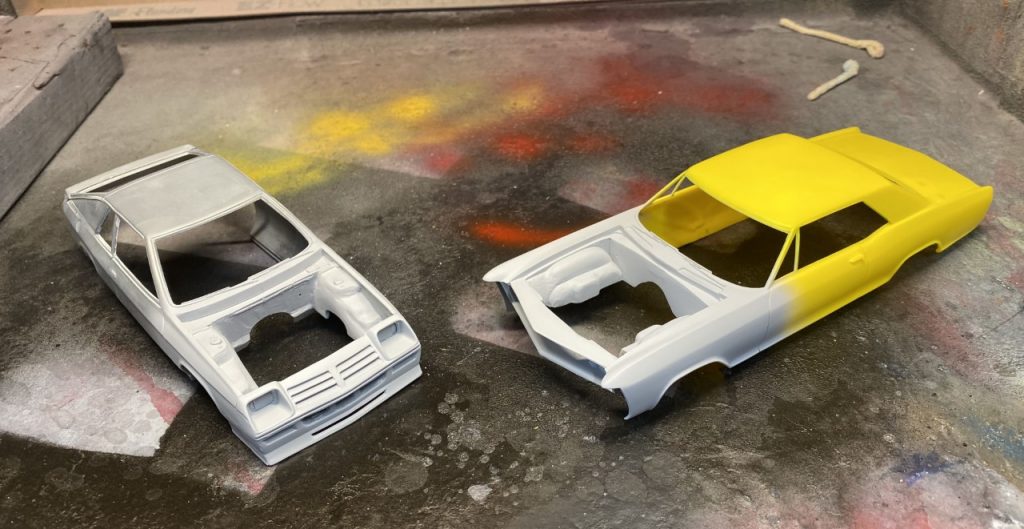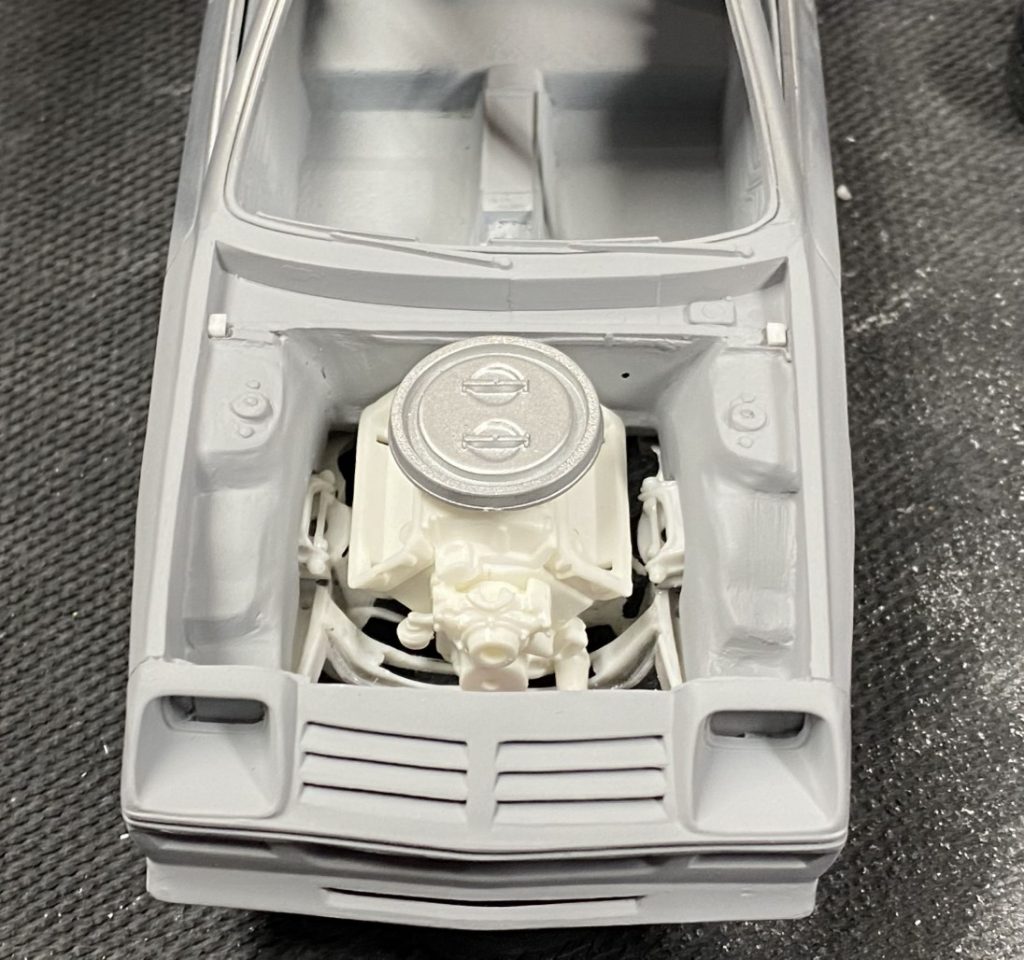 New Stuff
Seeing everyone's builds online, I felt like I needed to get this myself. I won't be started anytime soon, but I look forward to it!