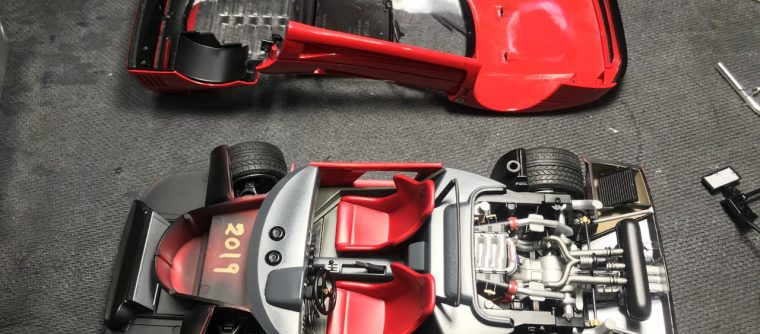 F40
Finally! The F40 is done! After 12 years of starts, stops and generally avoiding this build, it is done. In May, I finished sanding and polishing the body and completed most of the detail work. Through June, I wrapped up the final details and completed the build.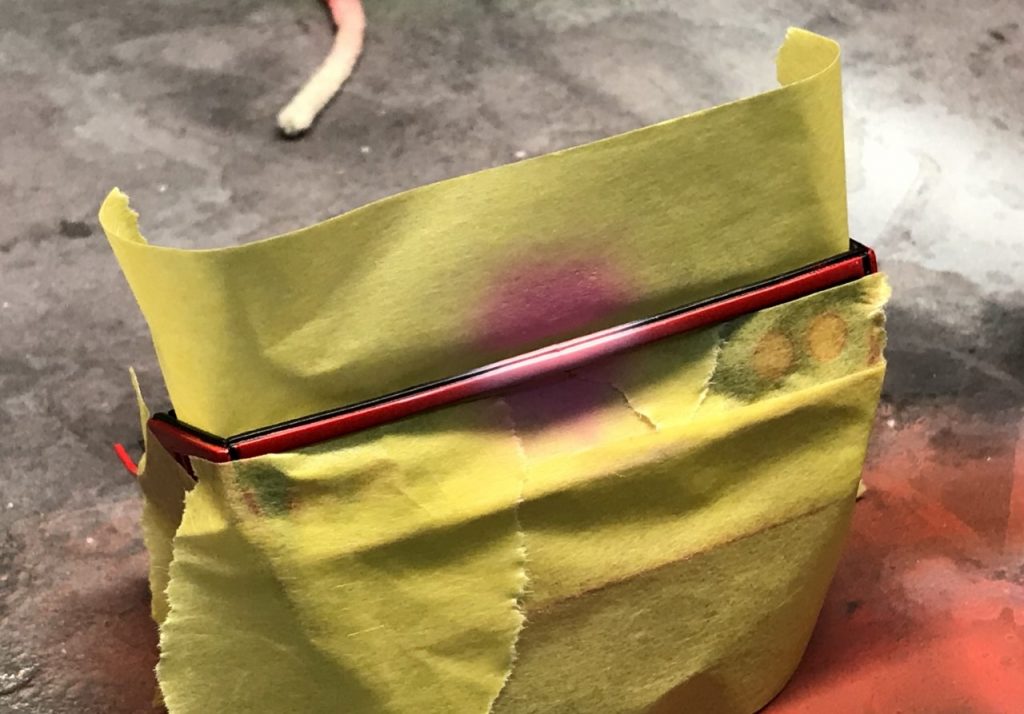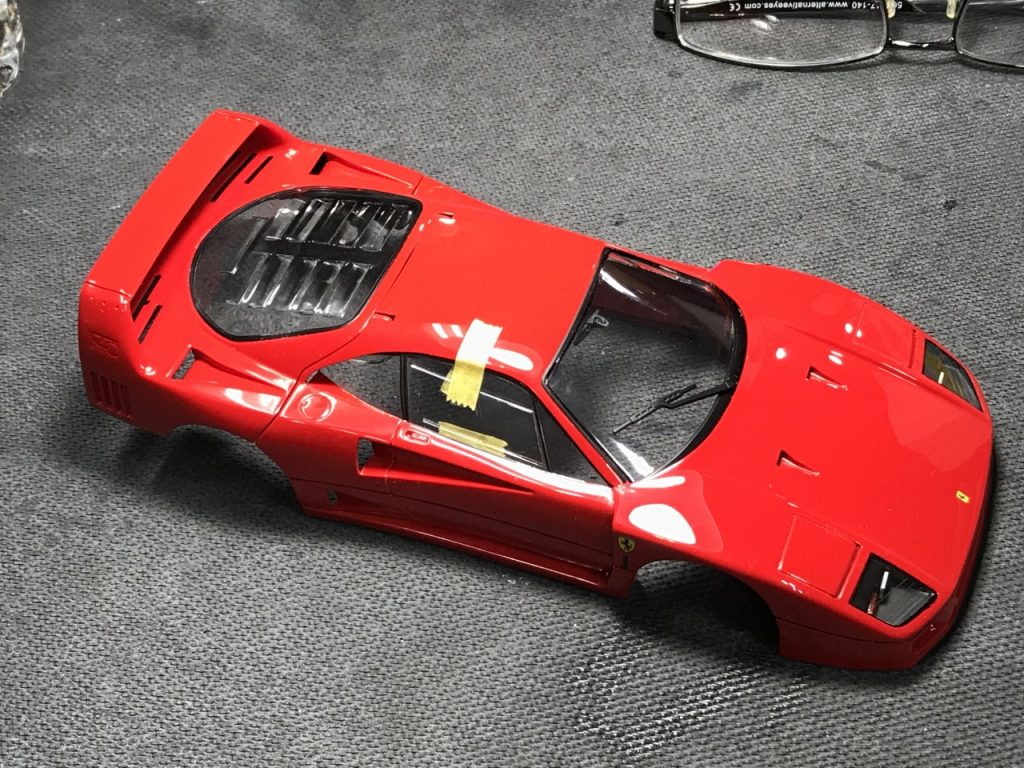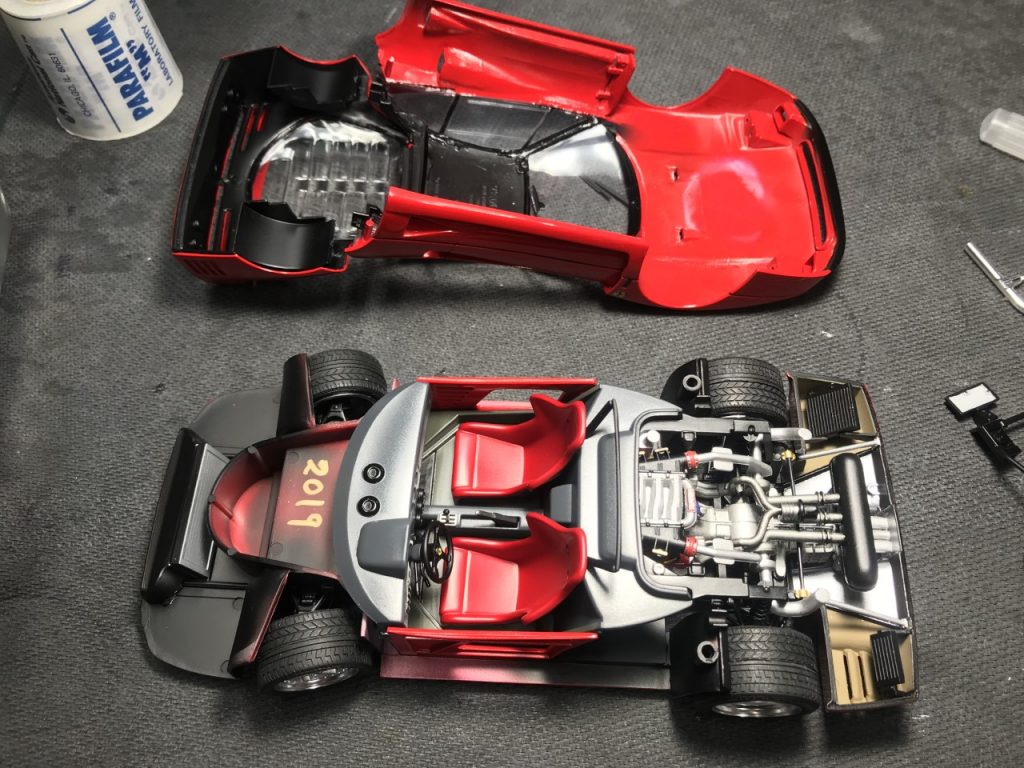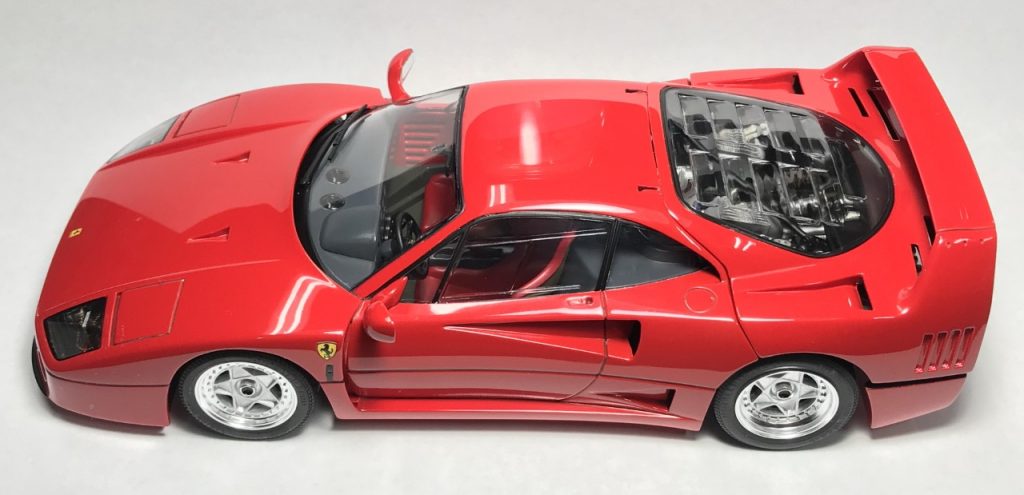 '82 "Hemi" Charger
The '82 "Hemi" Charger is the last "clinger" project. Having finished the F40 build, I felt motivated to dig into the Charger. My reluctance is a result of having considerable fabrication work to complete. The project started simply with the idea of a V8 swap and RWD conversion. I had a simple solution for the rear suspension but didn't know what I would do up front. I had gone through several ideas that involved a fully fabricated front suspension, a narrowed 70 Roadrunner front sub-frame and suspension and never felt like I had the best plan.
Alas, while digging through my spare parts stash, I stumbled on parts from a '69 Camaro. I cut out the front sub-frame and found that it fit the narrow width of the Charger.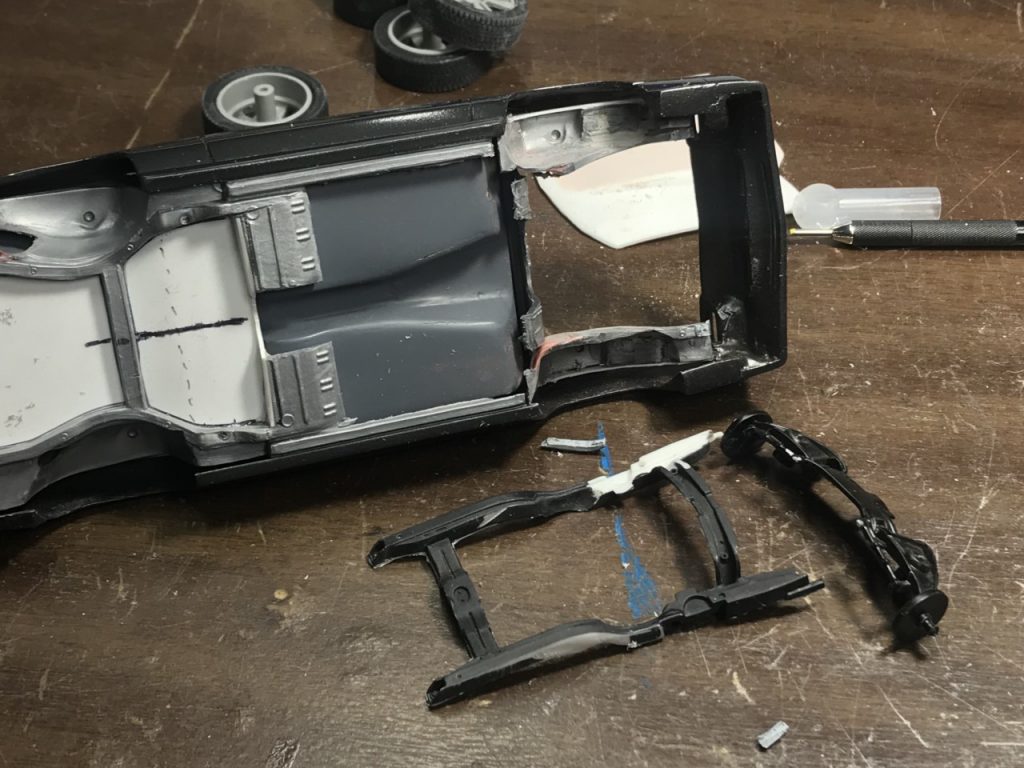 I decided to remove most of the floor pan and create a new one from sheet styrene. It would give me a cleaner slate to attach the new sub-frame. I used one solid piece to replace the floor pan and cut out the transmission tunnel. Once that was done, I use plenty of tape to hold everything in place while I ensured proper fit in the charger. After marking it, I pulled the tape and glued the sub-frame in place.