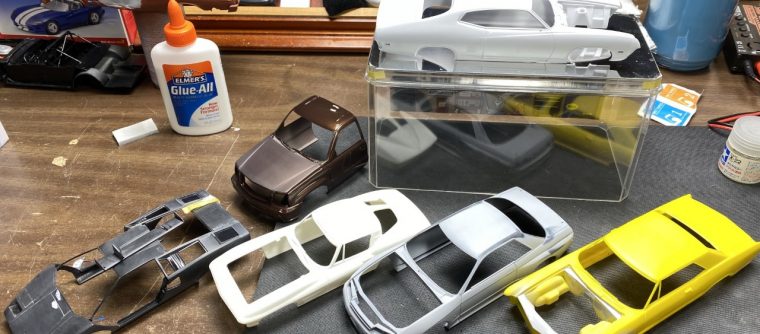 Lock-down
As many know, this is the month the US starting shutting down due to the Covid-19 Virus. In the model community, there were a lot of comments about modelers being prepared to isolate themselves since we've been doing it for years. As funny as that may seem, these are scary times.
Through March, I continued my directionless approach to building by taking on more projects and never really forging towards a finished model. Either way, I'm still building.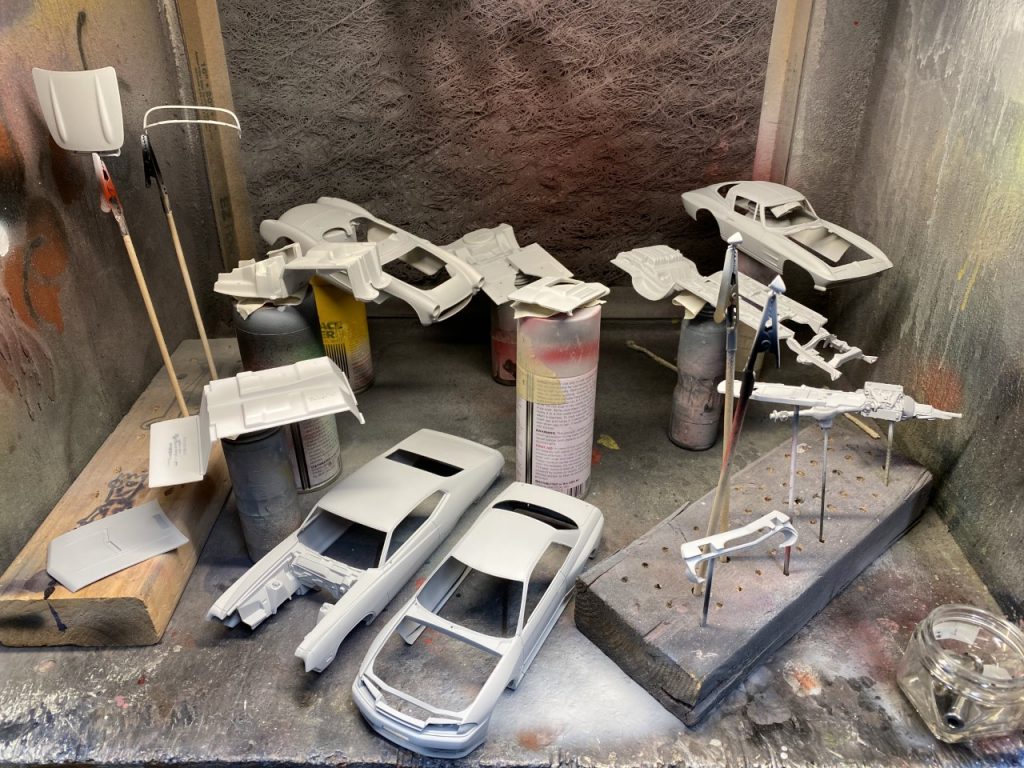 New Clear-Coat
For my never-ending quest for finding good clear-coat at a fair price, I landed on DynaCoat Clear Pro by Akzo Nobel through my local Car Quest Auto Parts store. At $23 a quart plus hardener at $13, one ounce is about $1.15 vs $16 per ounce of gravity colors clear. Mind you I was able to use the gravity clear on 3 projects before running out. A little goes a long way. Mixing to the recommended ratio of 4 parts clear to 1 part hardened I found the consistency to be way too thick. I added about 2 parts lacquer thinner and it sprayed well. My first experiment went very well. I am thoroughly pleased with this new clear!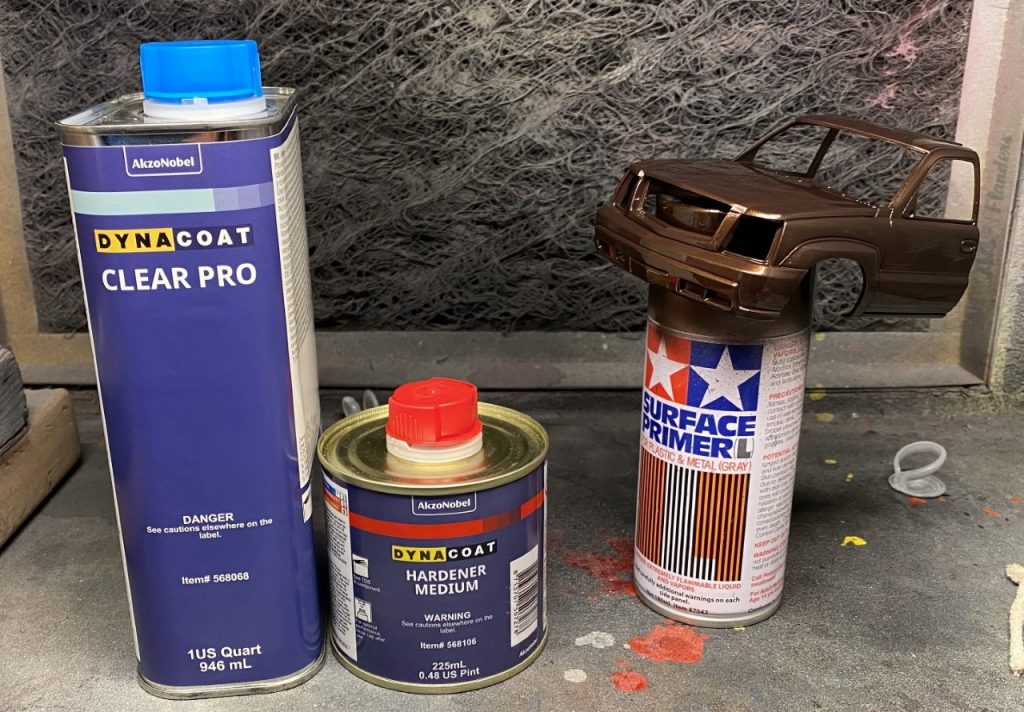 Skyline
Right before the end of February, I finished priming all of the parts for the Skyline. Through the month, I painted and detailed the engine, suspension, chassis and interior. The body was painted, decals attached and details brush painted. I wrapped up the month by spraying clear.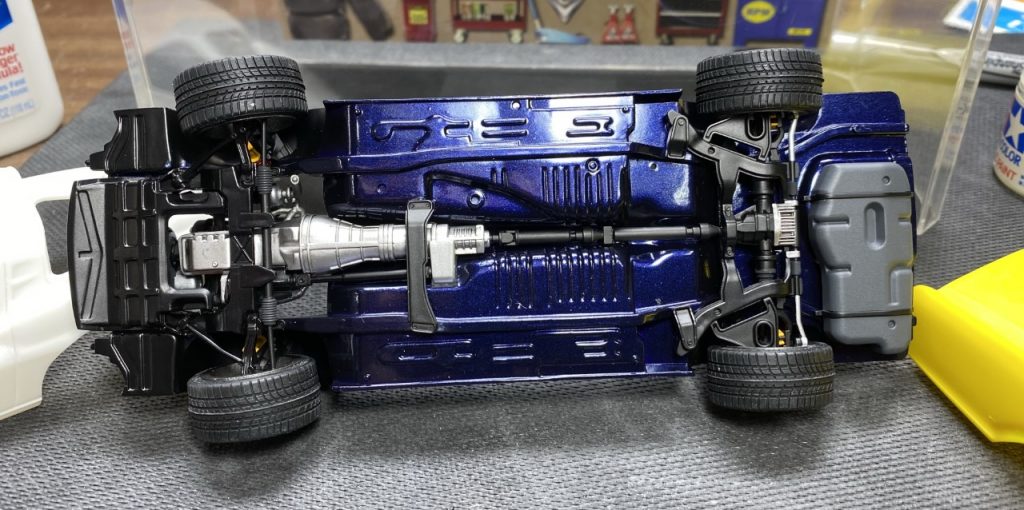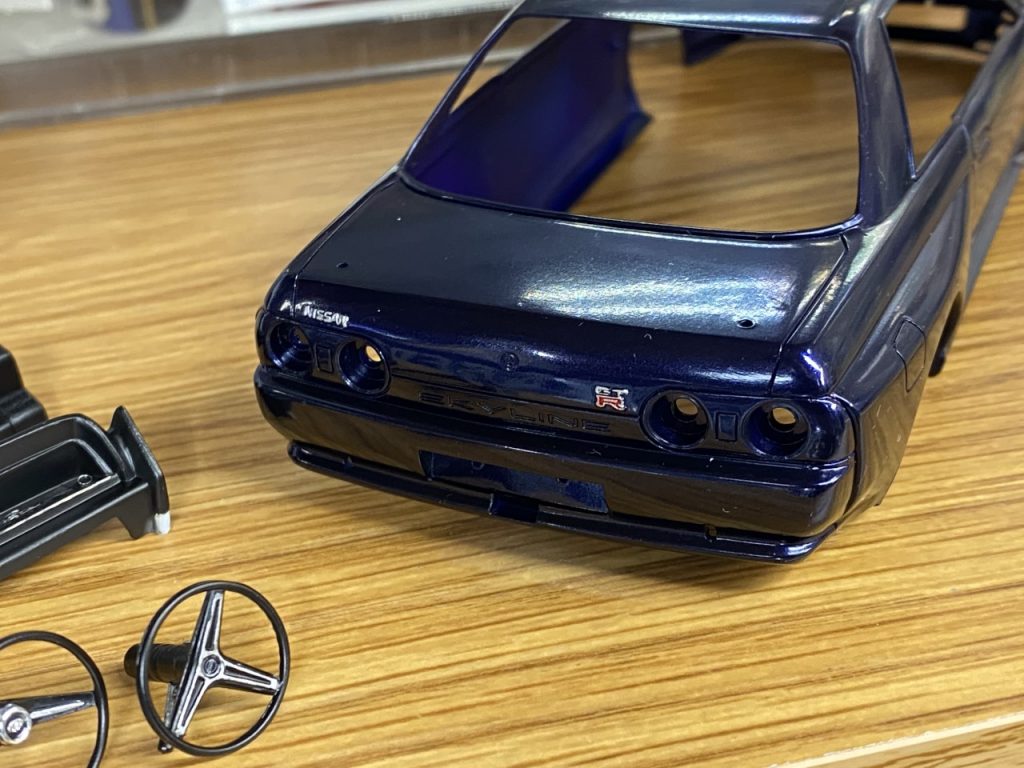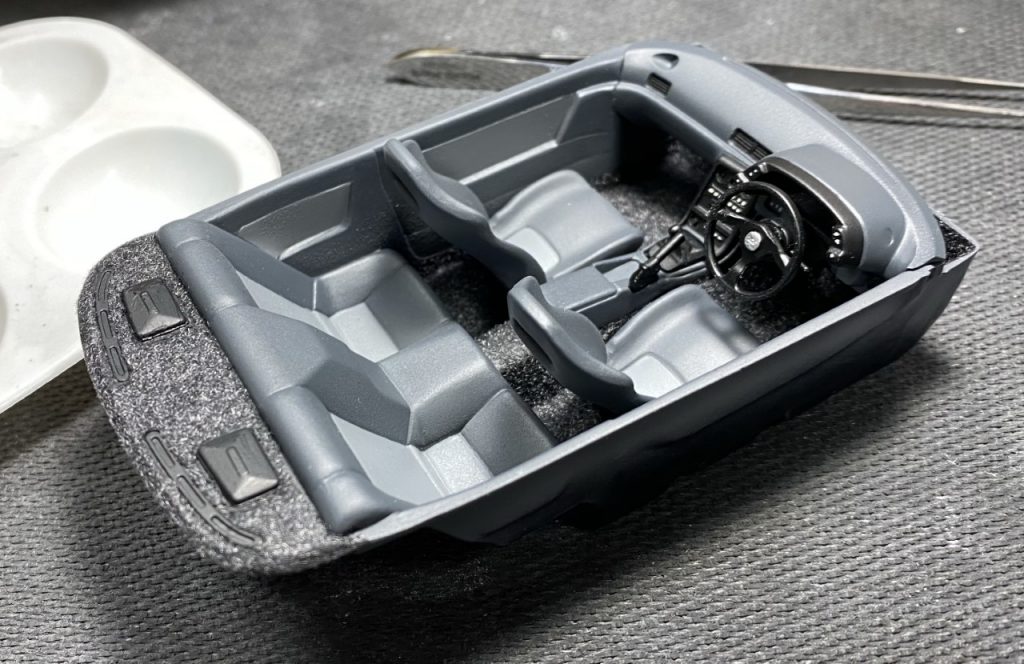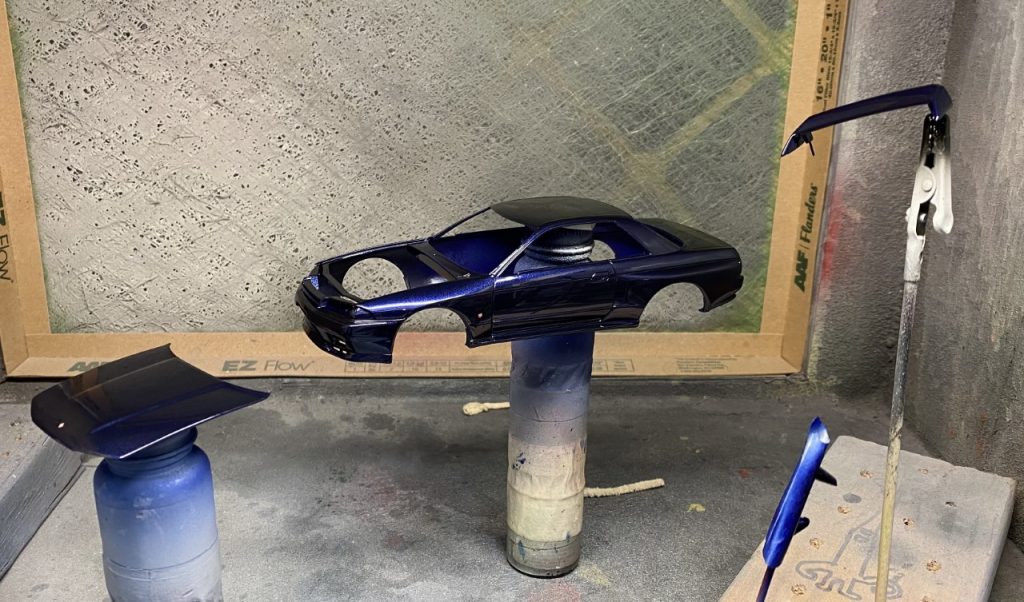 Riviera
The increased scope of the Riviera is causing this to take much longer. I'm still trying to figure out what combination of engine parts I'll be using. Either way, I tinker with it and make small progress.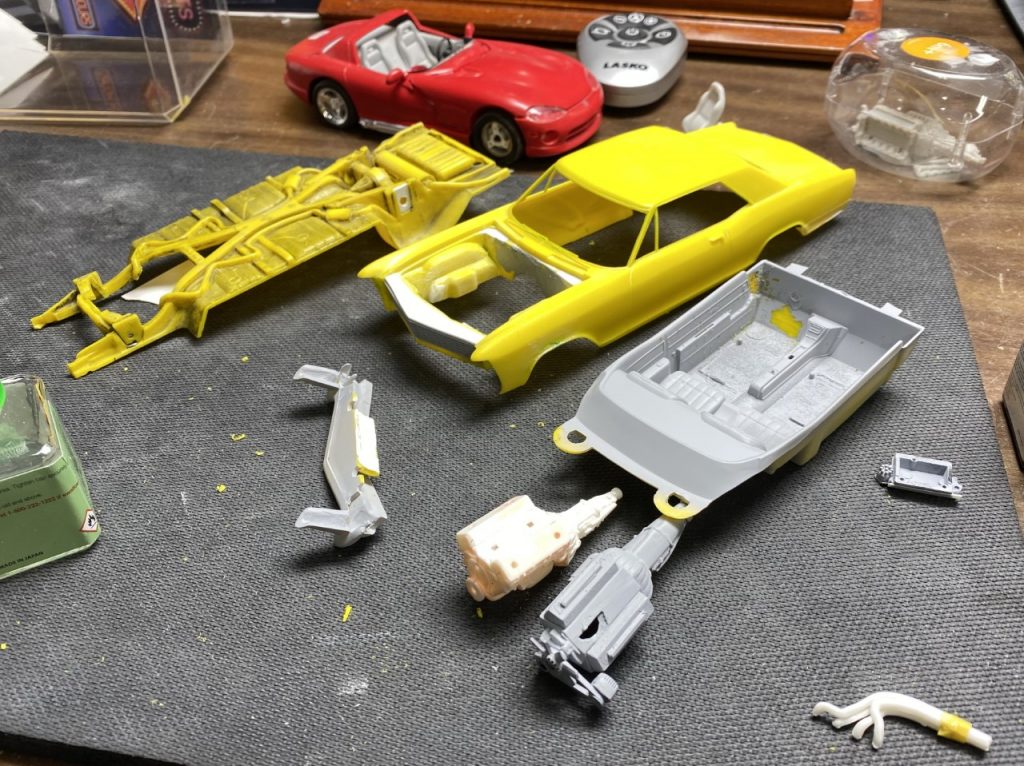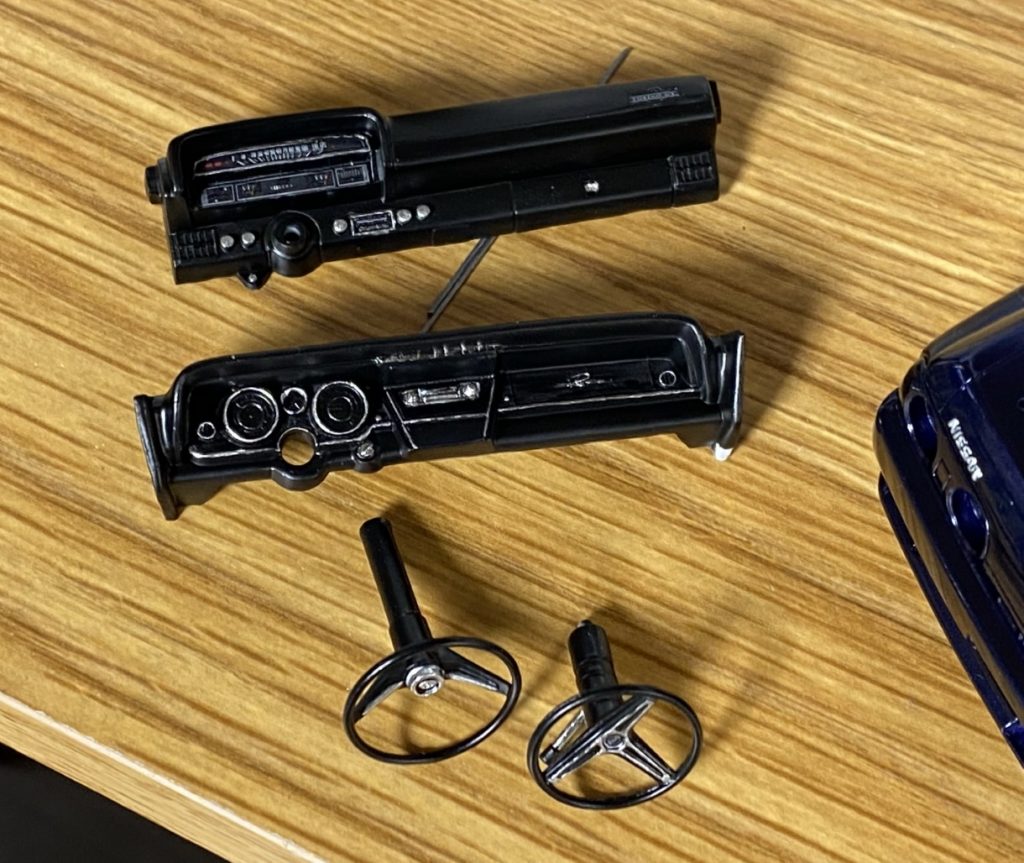 Torino
The Tornio is now in clear. I went heavier than I intended. Growing pains with the new clear coat. I did primer all of the other parts to this kit.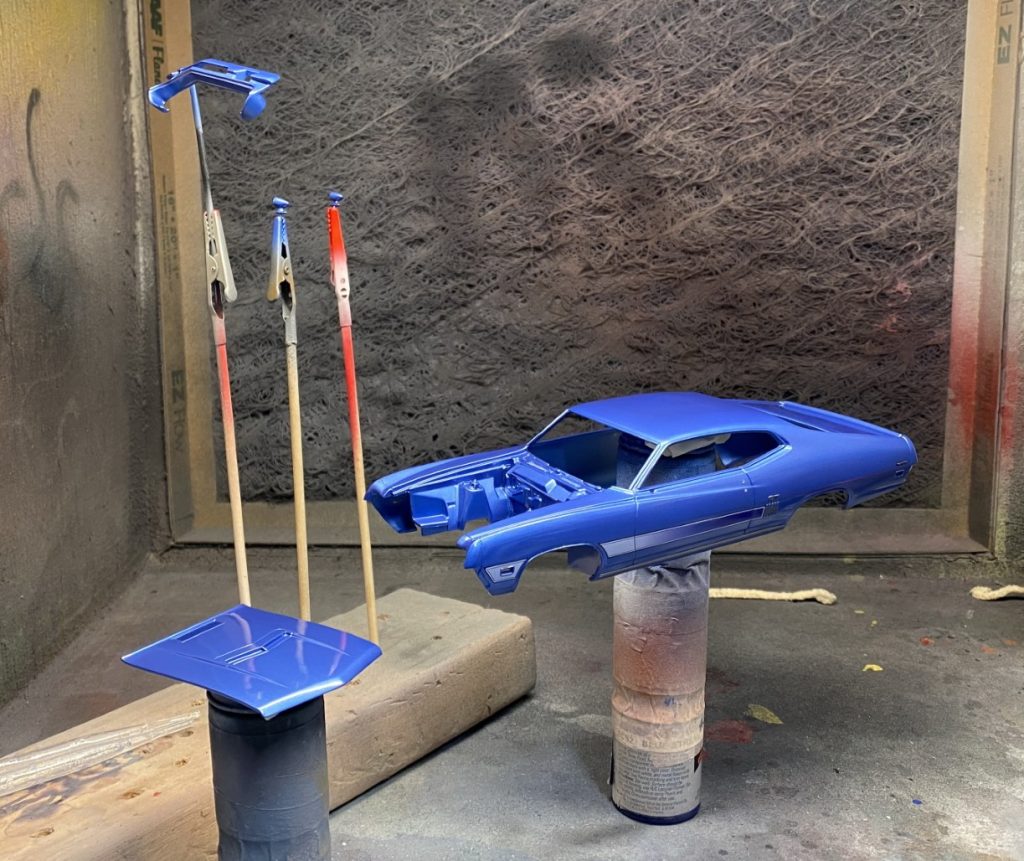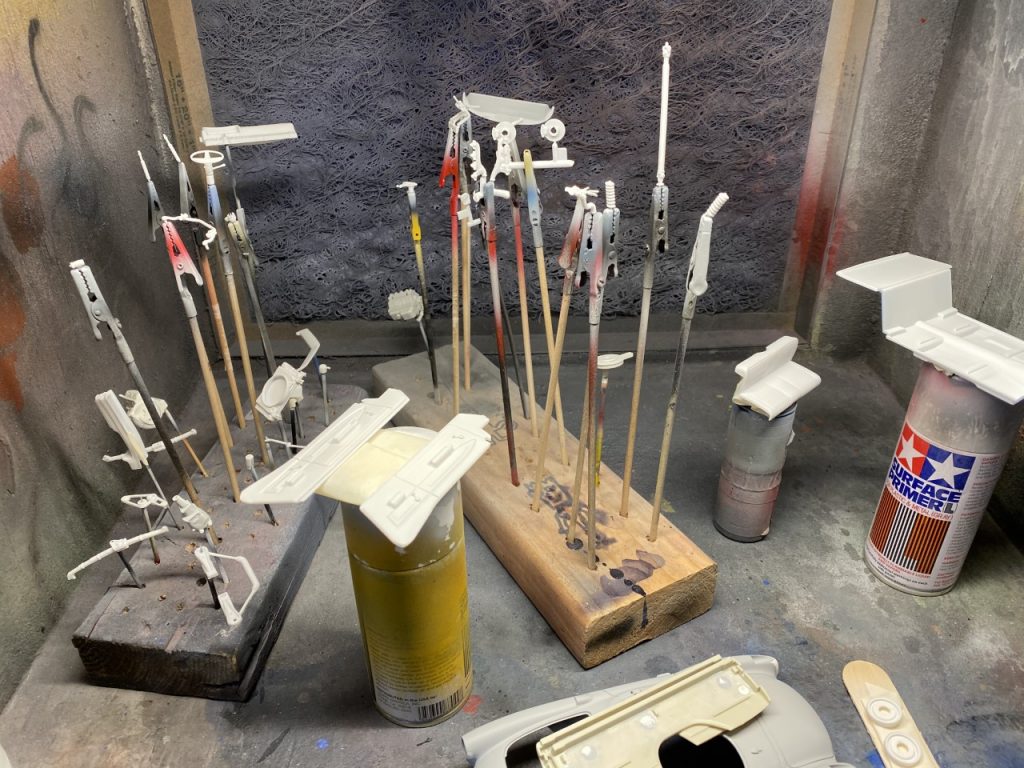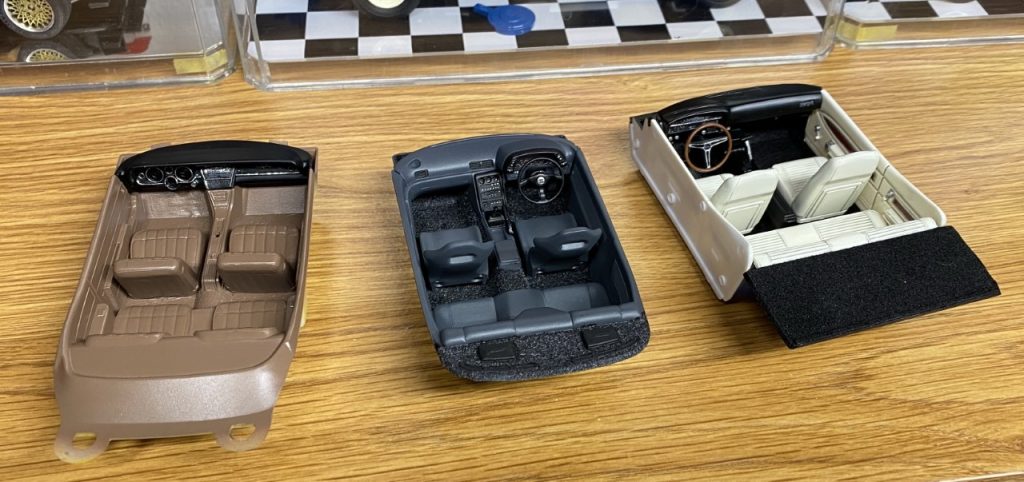 Die-Cast Magnum
Distractions…that's what these 1/64 projects are creating! This playground find Magnum project is one of many to come. The restoration will involve filling in holes in the roof for the police lights, cleaning mold lines and filling in damage.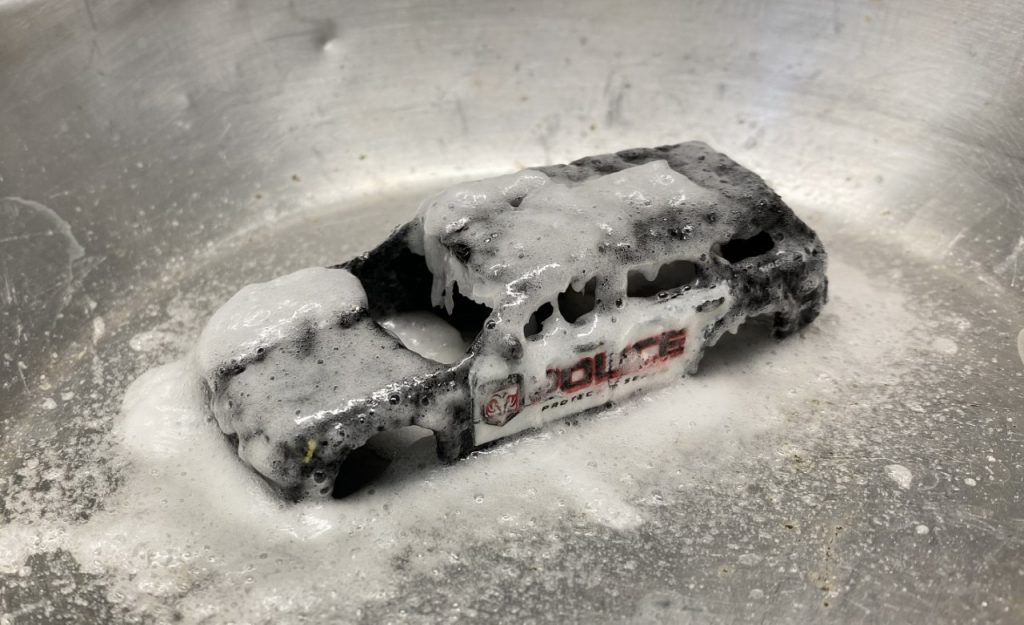 Turbine Car
As with most of my current projects, where I do a lot of work then put it back, I pulled the Turbine car out and blazed through a painting a few assemblies and repaired the broken part of the body. Once that was done, I put it right back on the shelf.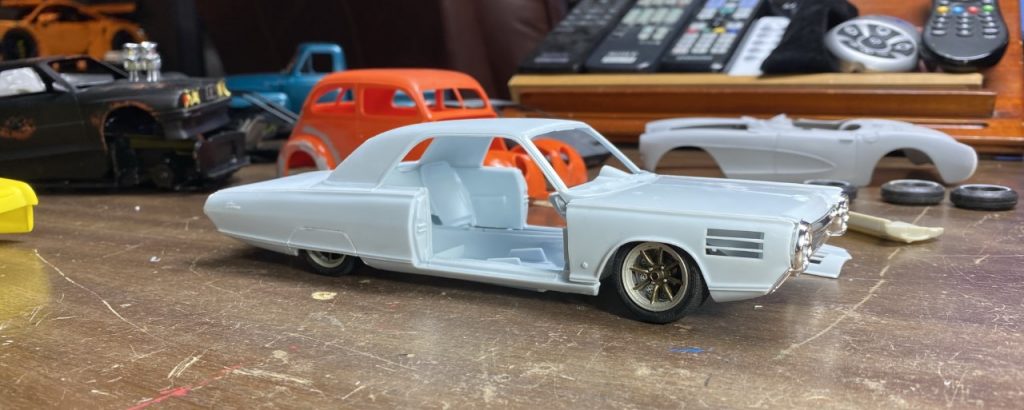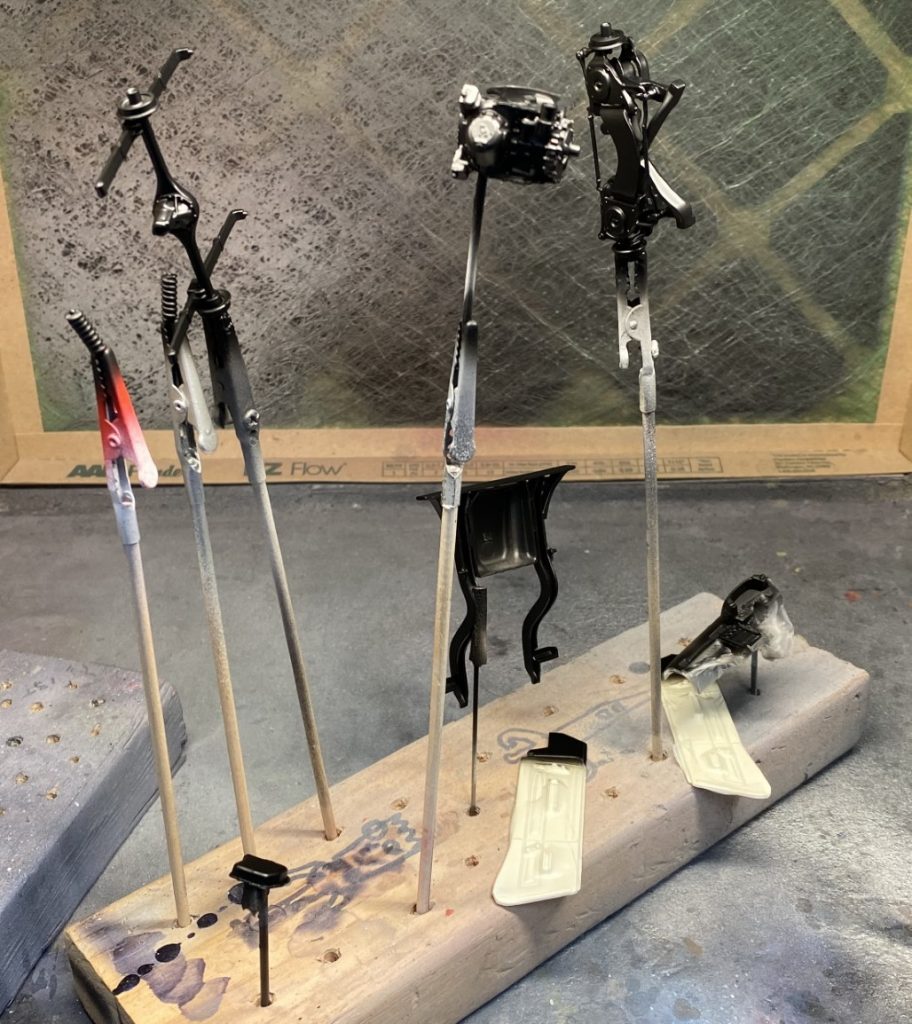 Countach
The Countach is giving me fits regarding blemish repairs on a few of the parts. I fix it, spray and find it is still there, rinse and repeat. By the end of the month, I do finally get it ready for paint. This project has many body colored parts and most of them have to be painted separately. I'm glad it's going to be an easy color to spray!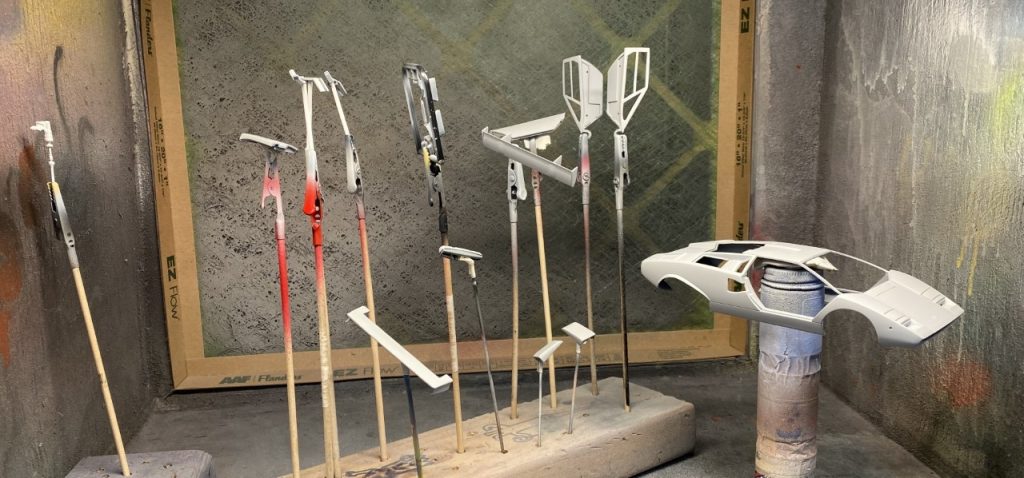 Other stuff
Other points of discussion through the month include a shipment of paint from Scale Finishes. I used a coupon and sale to pick up several paints for less than $40.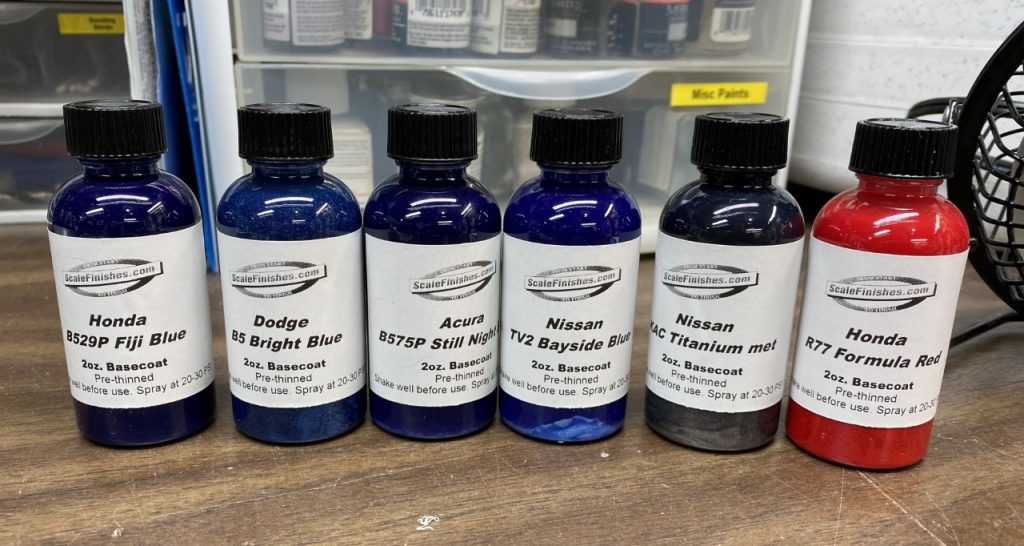 Other projects that were given attention include the 57 Vette, 63 Vette, Ford Truck, 37 Sedan, and another newcomer , a Honda NSX.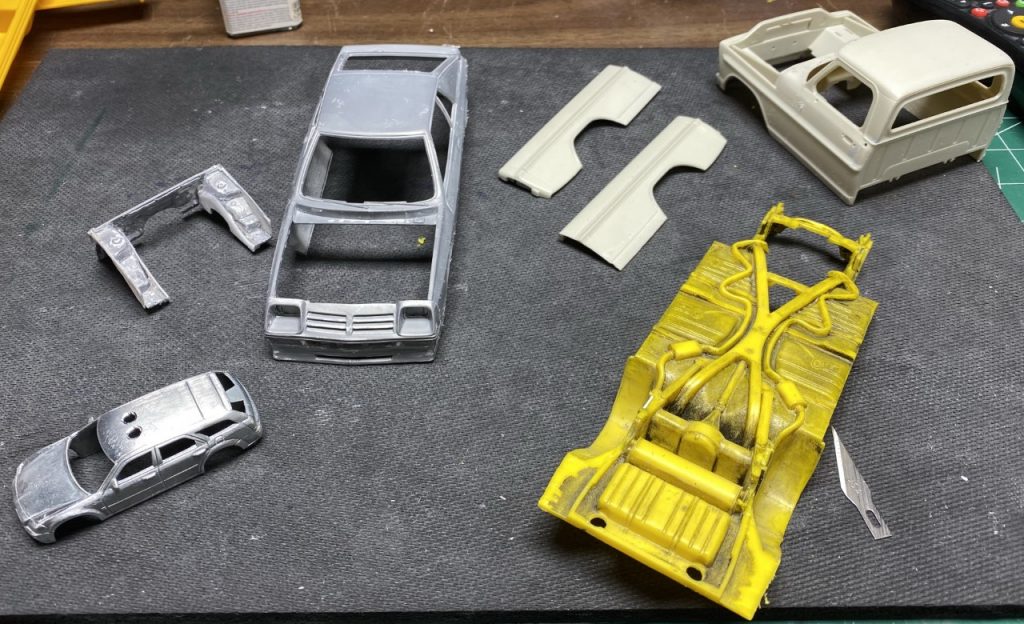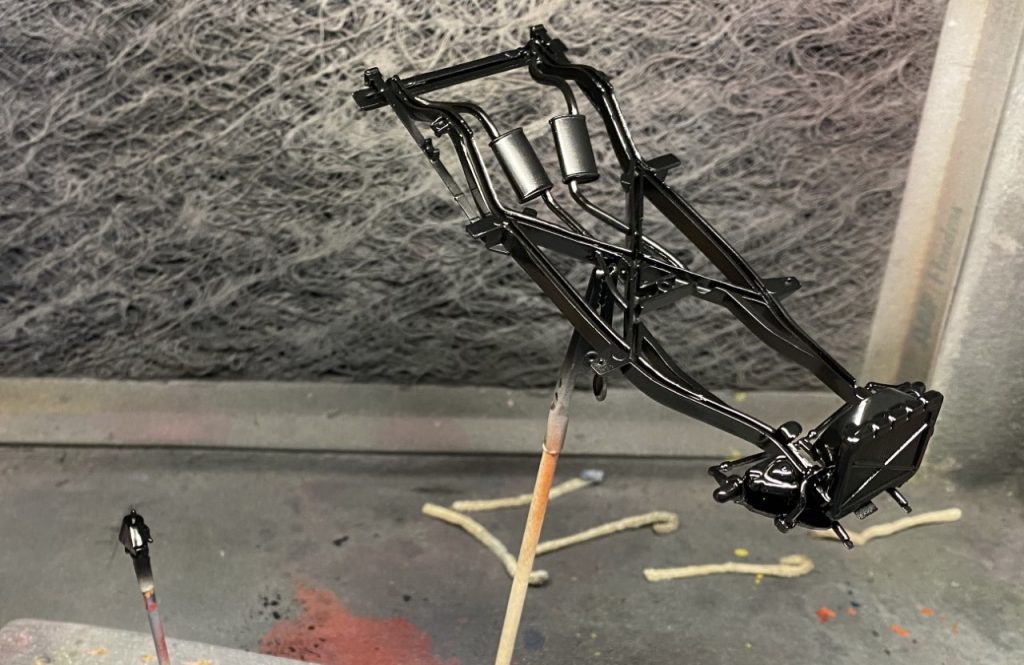 A few more pictures in the gallery