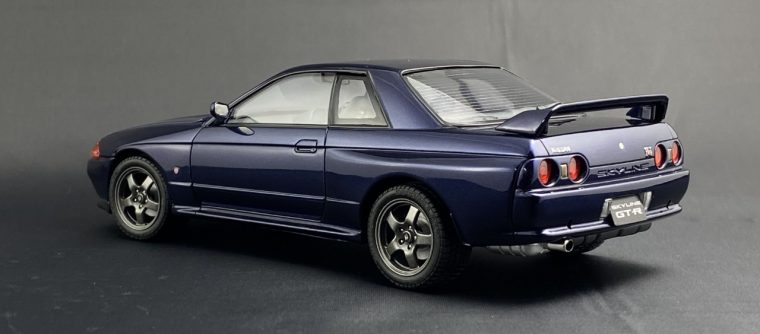 Skylines!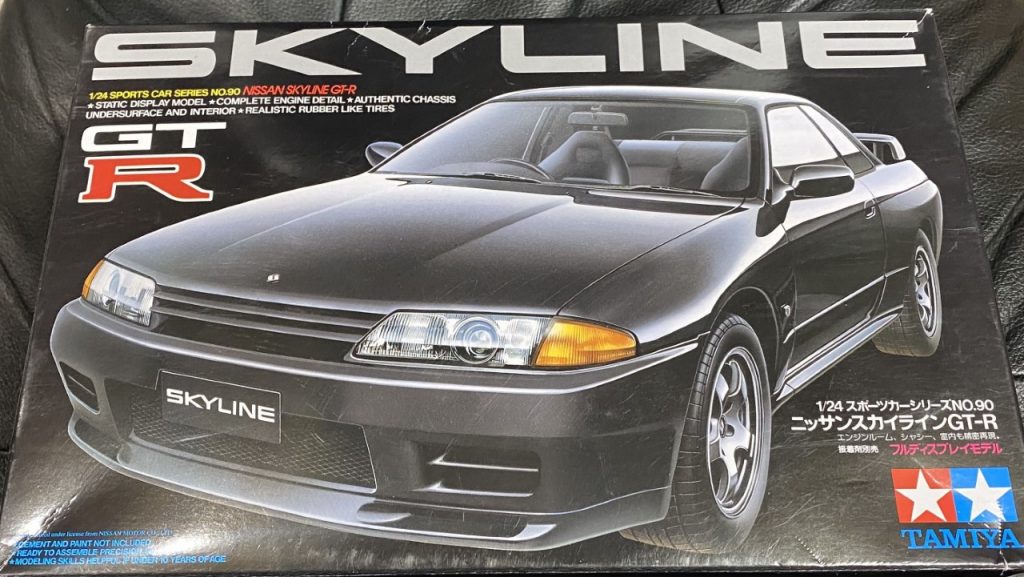 My introduction to the Skyline, like so many others in the states, was through Sony's Gran Turismo video game. Ever since, I have a love affair with awesome Nissans (among many other non-us bound cars). Building them for my collection is mandatory!
The Build
As with most Tamiya kits, the kit is well detailed and easy to build. Mold lines around the back of the car were challenging to correct but otherwise, prep work was straight forward. I loved the fact that there were virtually no details molded into the chassis! The engine, transmission, suspension, exhaust and even gas tank were separate pieces. I chose Tamiya dark blue metallic for the paint and used inexpensive 2 part automotive clear-coat.
Parts Prep
Before any paint was sprayed, I separated nearly all of the parts and cleaned up all of the mold lines. Once complete, I soaked everything in mild detergent.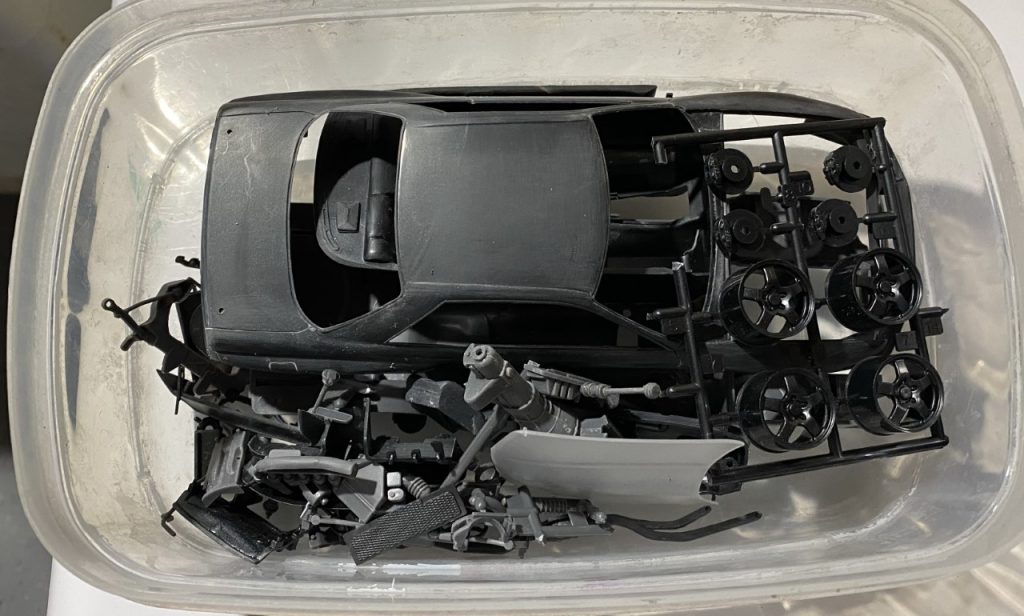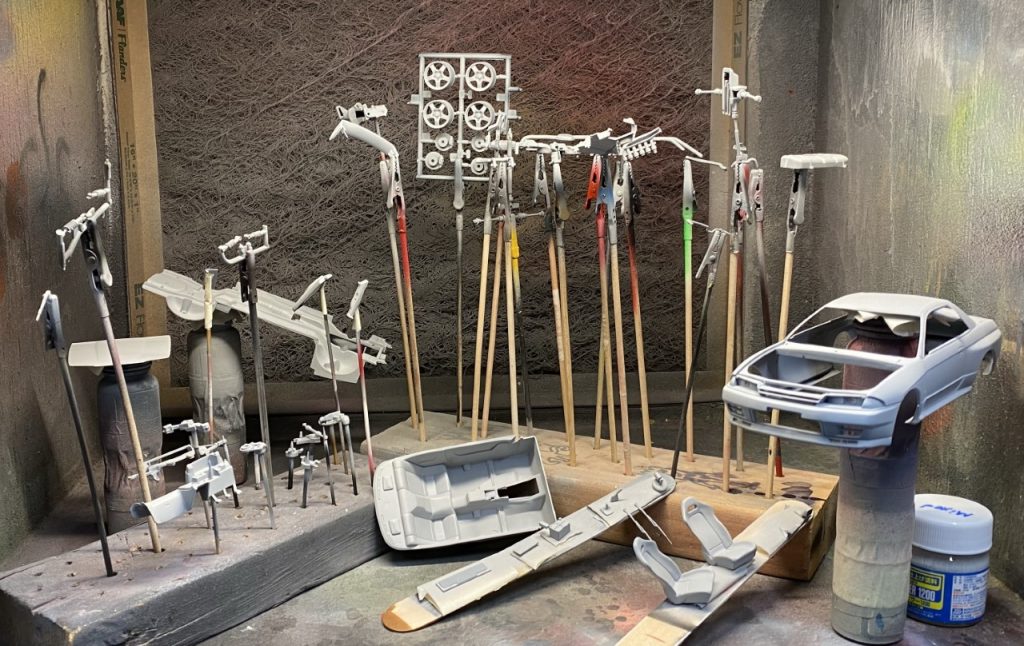 Chassis, Engine, Suspension
Probably the greatest aspect of this kit is the details of the chassis and drivetrane. The chassis itself has almost nothing molded into it. The exhaust, gas tank, engine/transmission, rear sub frame and all of the suspension are separate parts. Detail painting was very easy!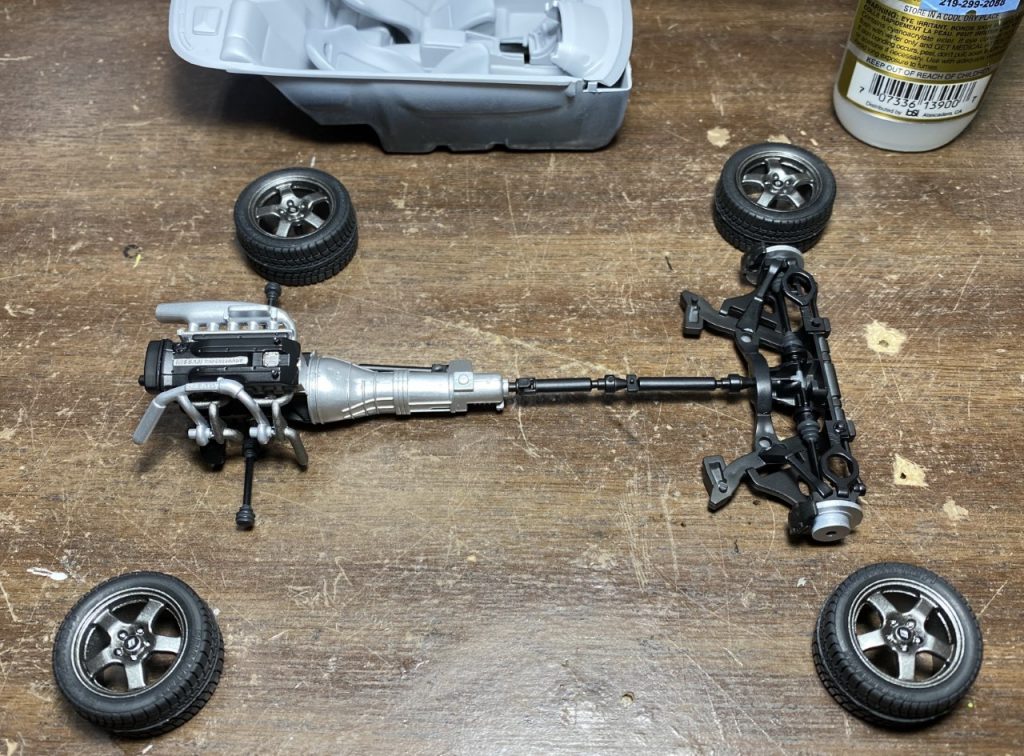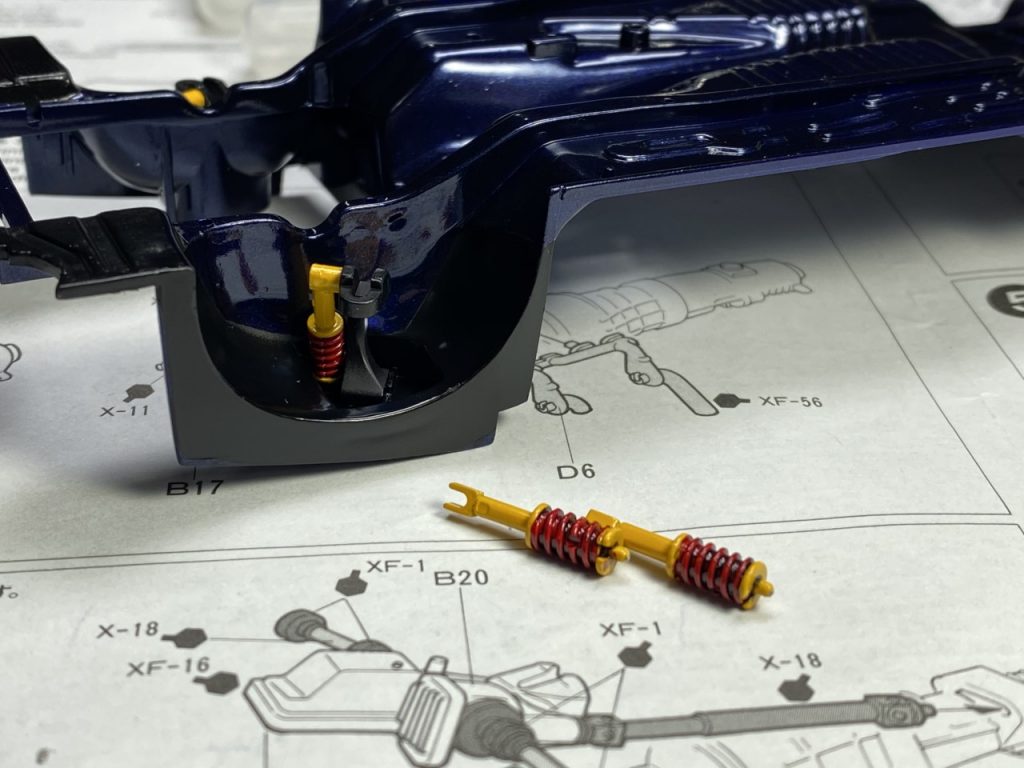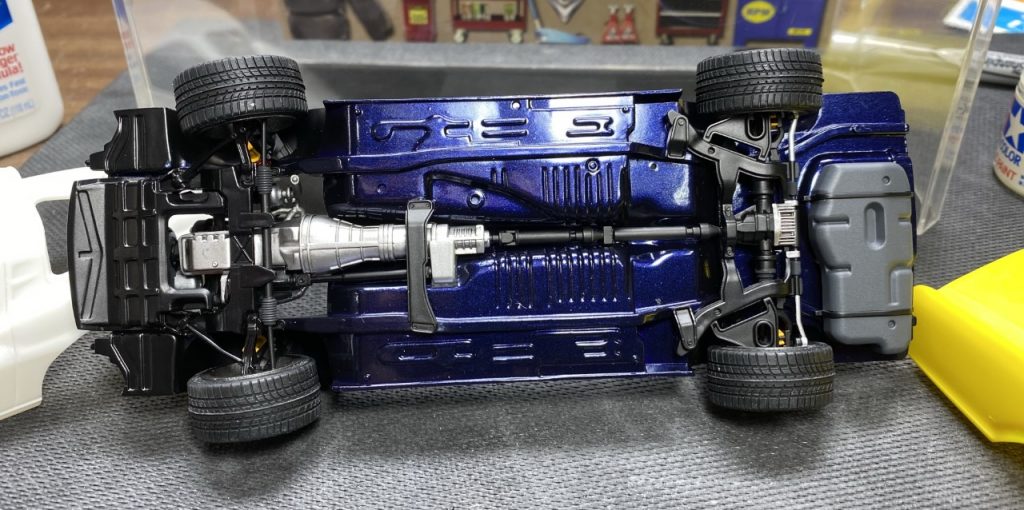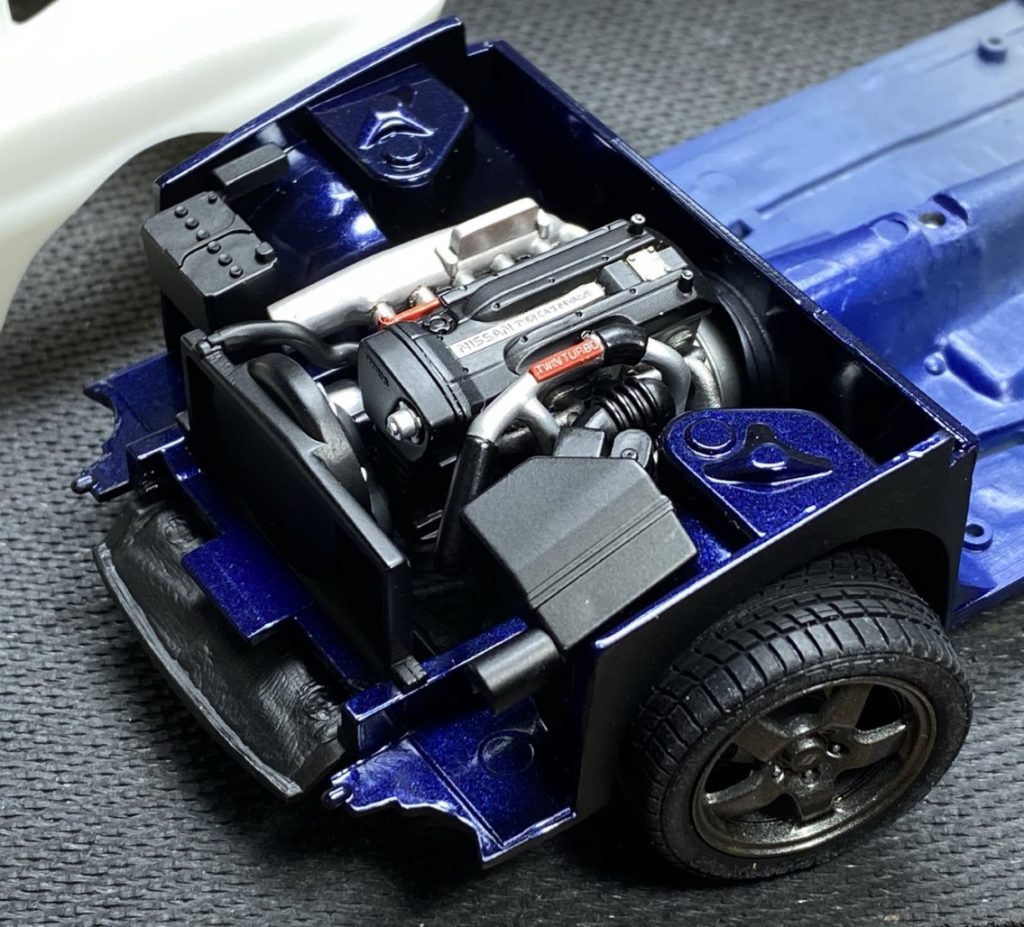 Body
The received the usual panel scribing and mold line removal. While scribing the rear window trim, I almost completely removed a second of trim! That near miss aside, the panel lines around the trunk and emblems was challenging to remove. To provide a more secure mount, I drilled and pinned the wing. Beyond that, sand, primer and paint! I hand painted the rear emblems prior to clear.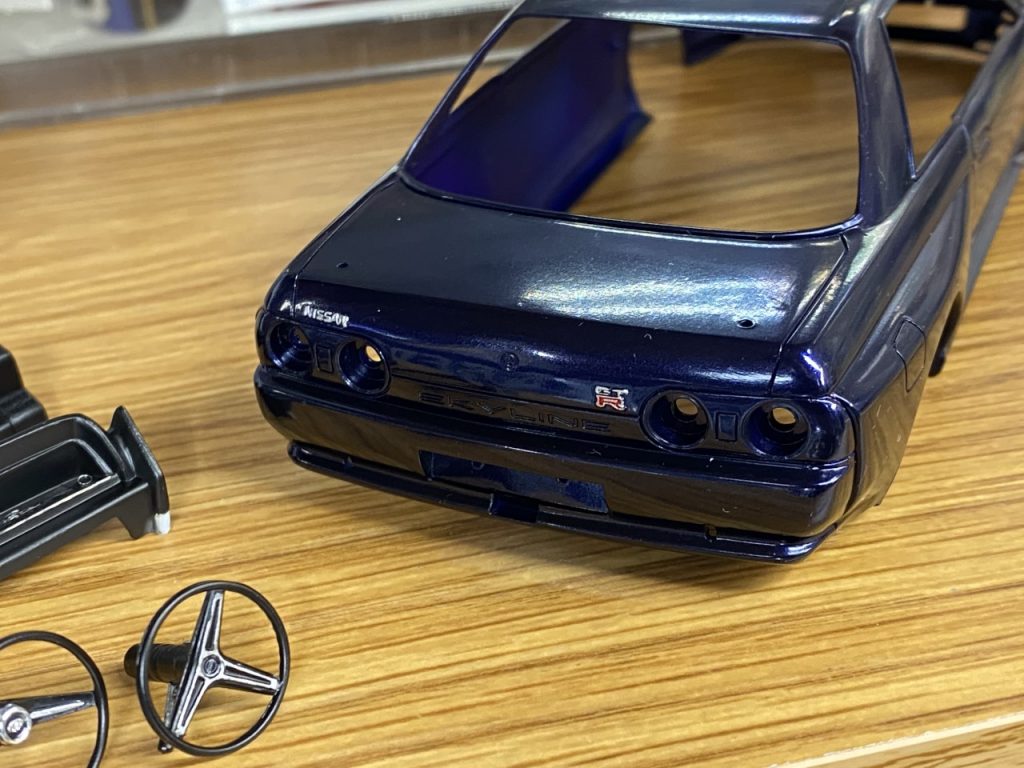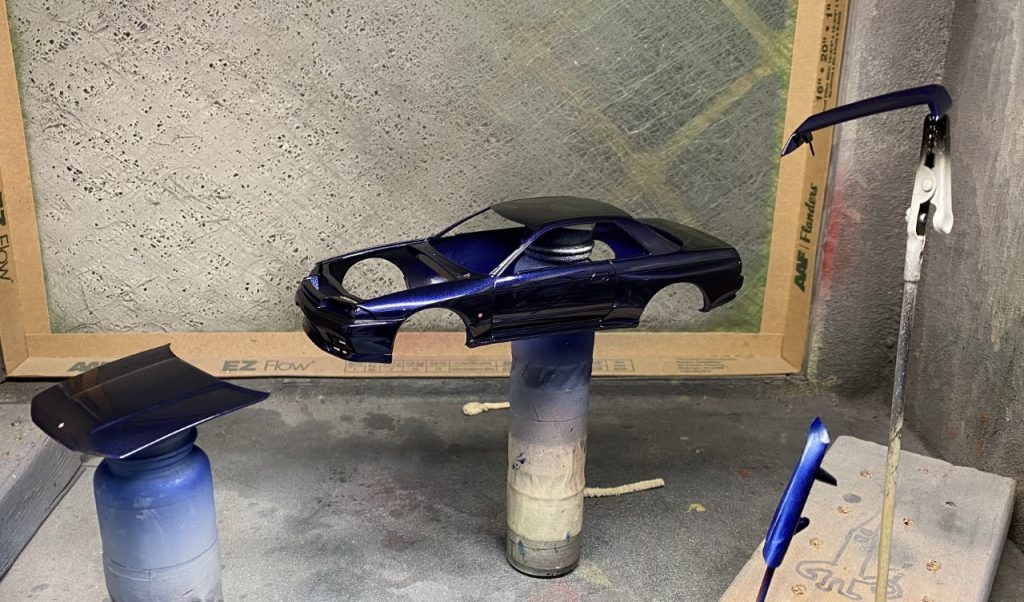 Interior
To continue discussing how great this kit is to build, the interior is another well detailed and easy to paint piece. I used multiple greys and black to break up the interior colors and then used charcoal grey flocking. I finished it with decals and detail painting the buttons.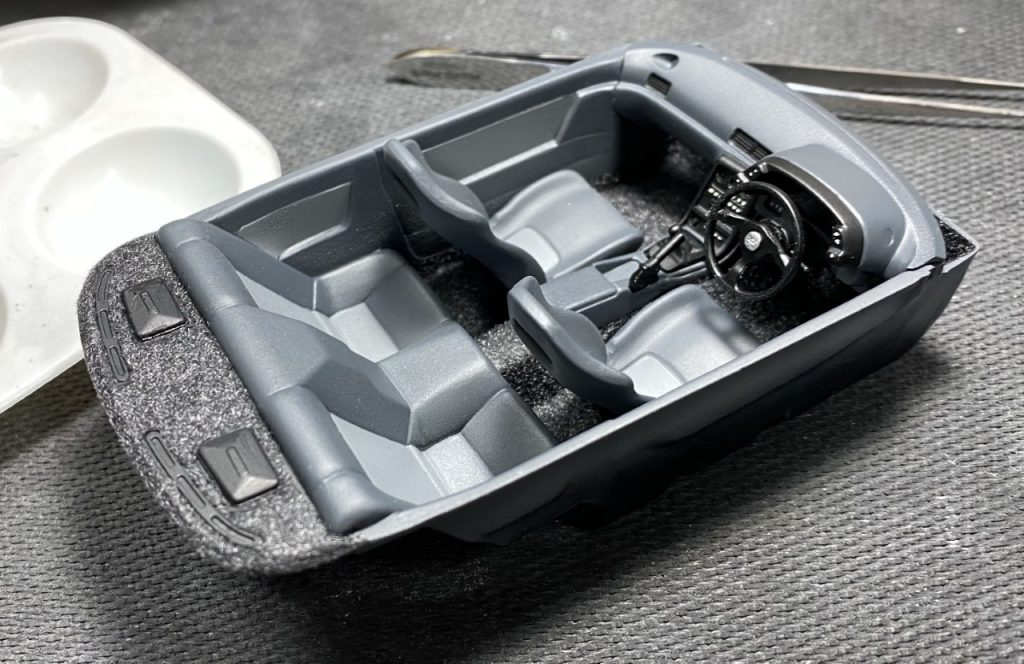 Final Assembly
After completing the sand and polish of the clear coat, it was time to push this to completion. I masked and sprayed the trim on the body and glass. Once complete, the main components were joined together.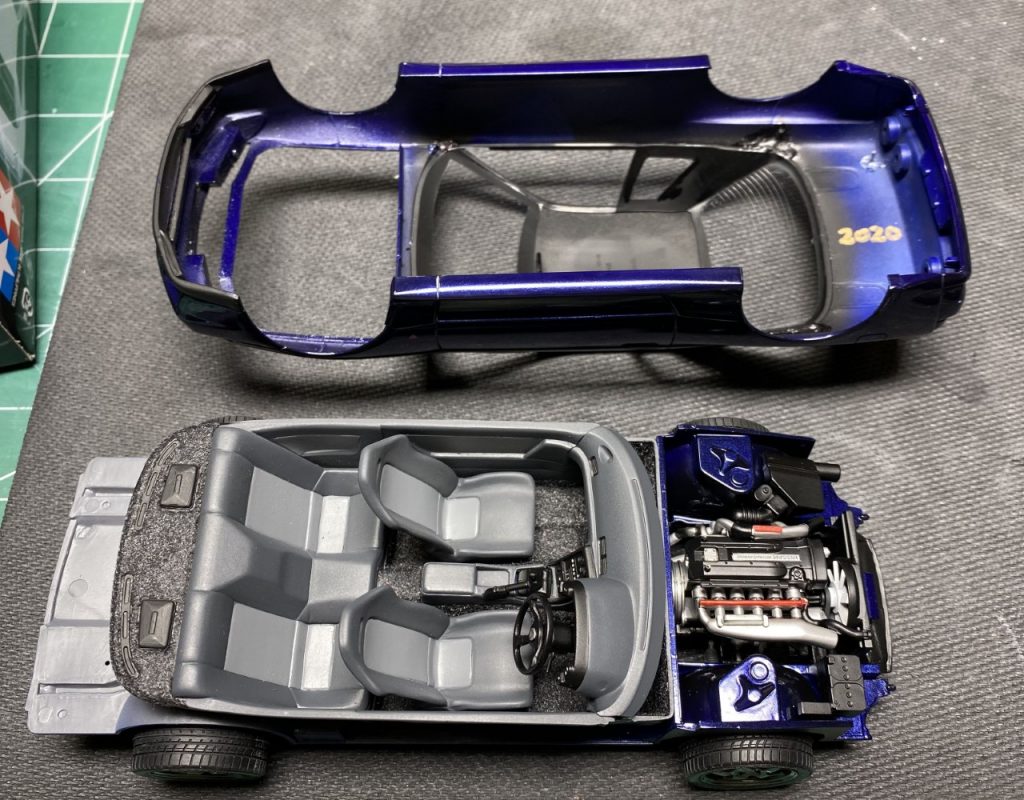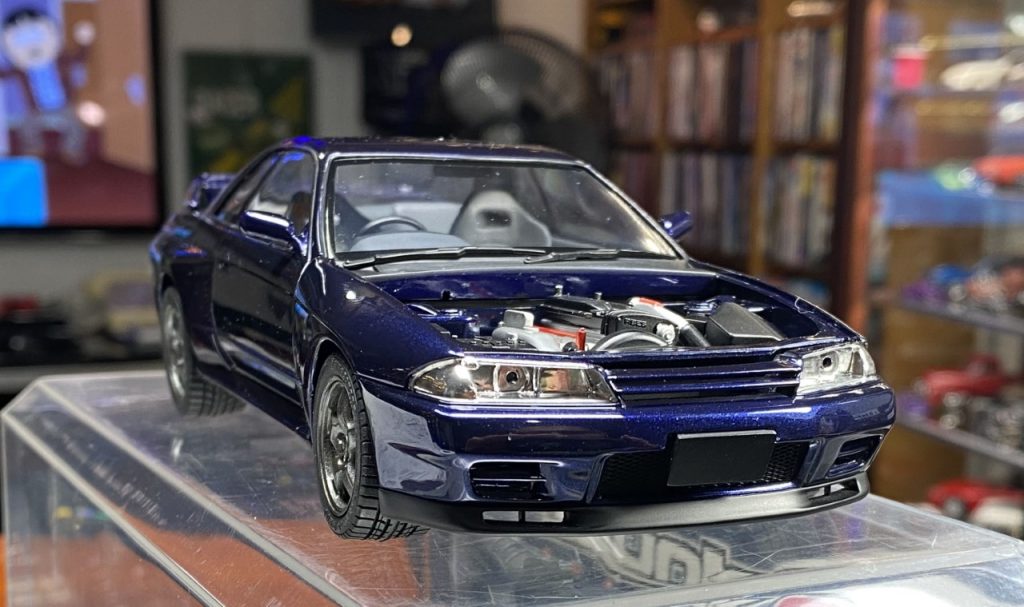 Complete!
The build was complete after wrapping up the last few pieces and attaching the license plate decals. Enjoy the completed pics!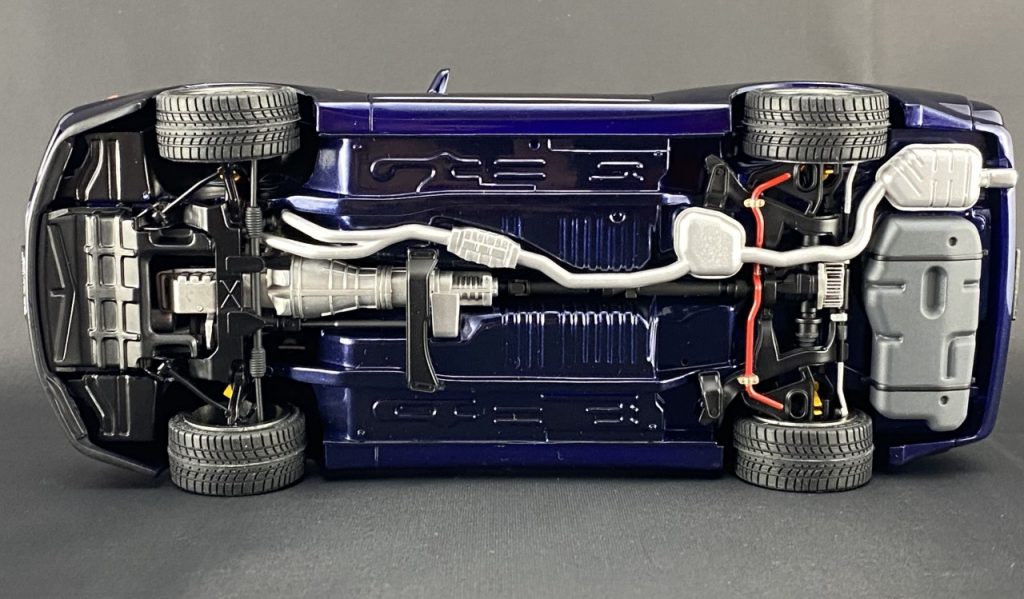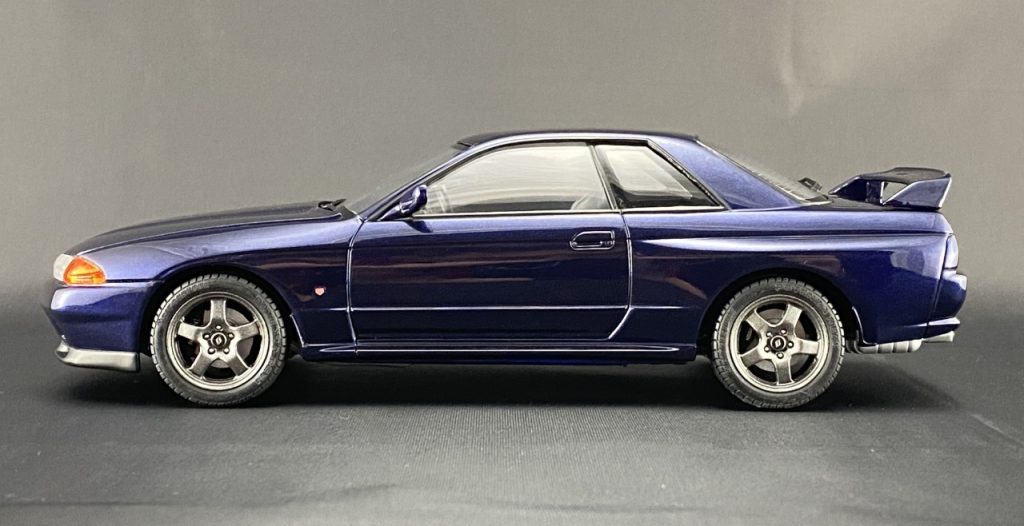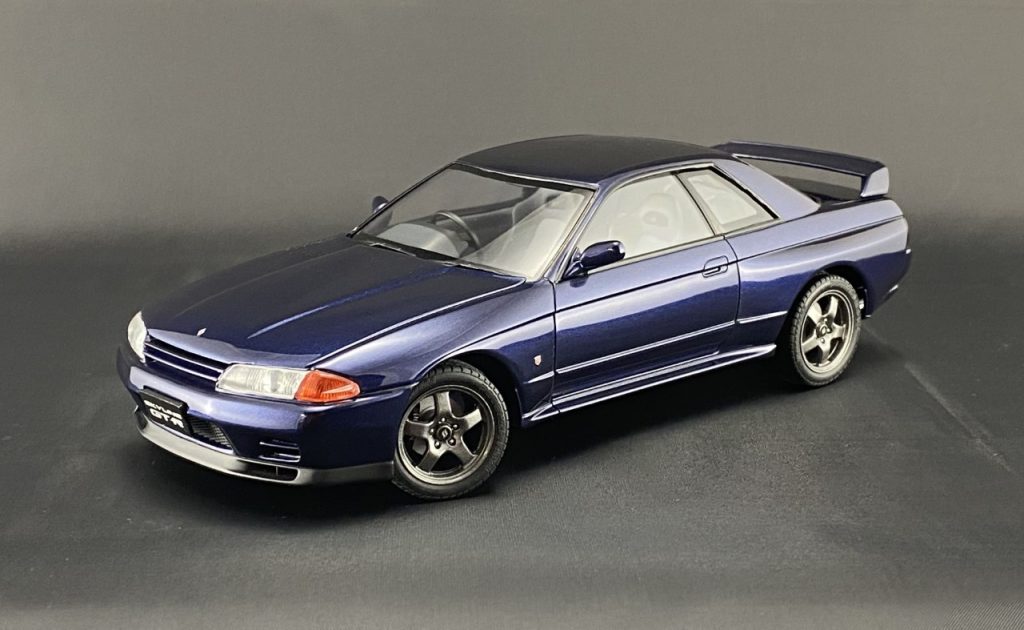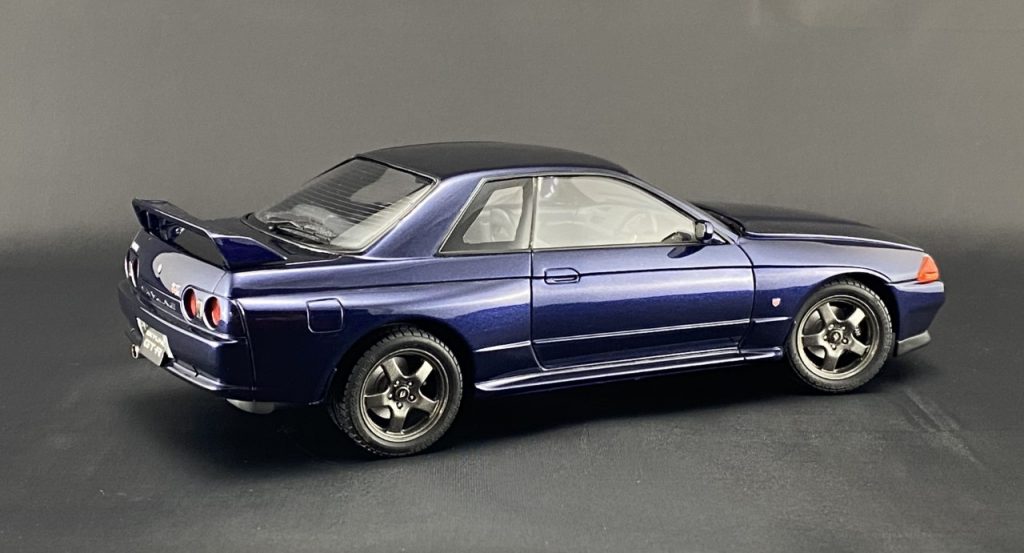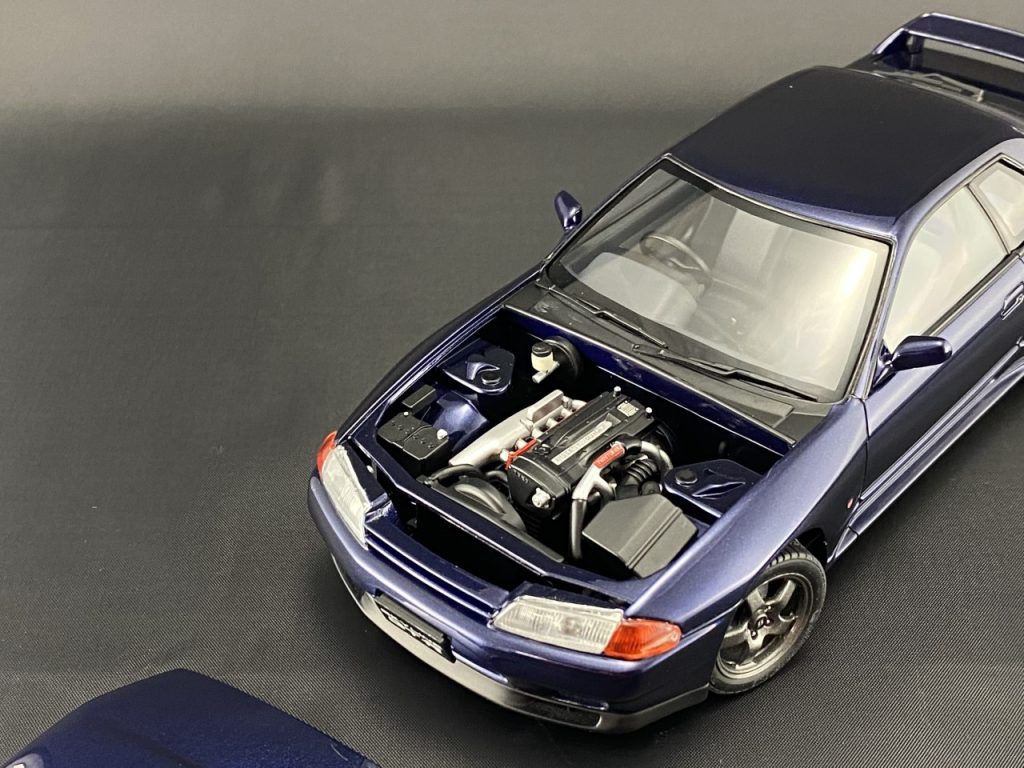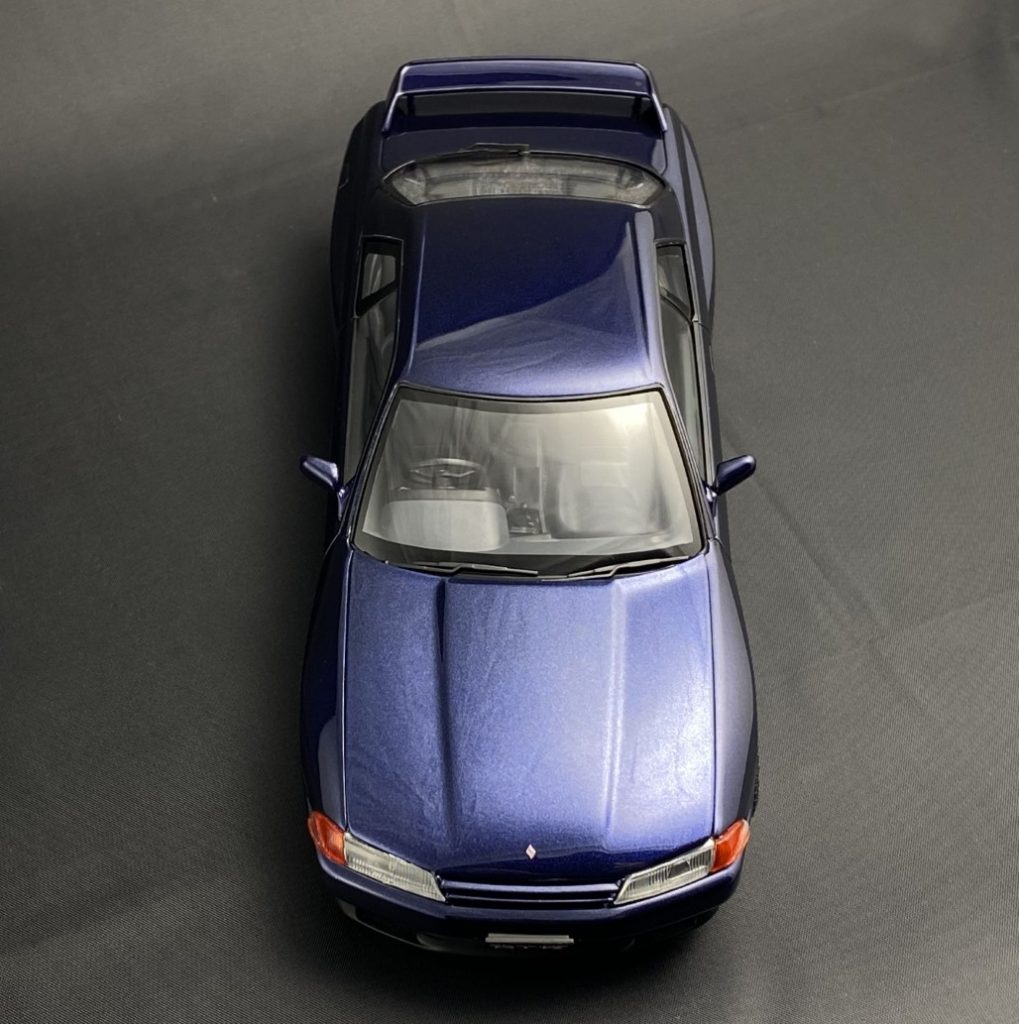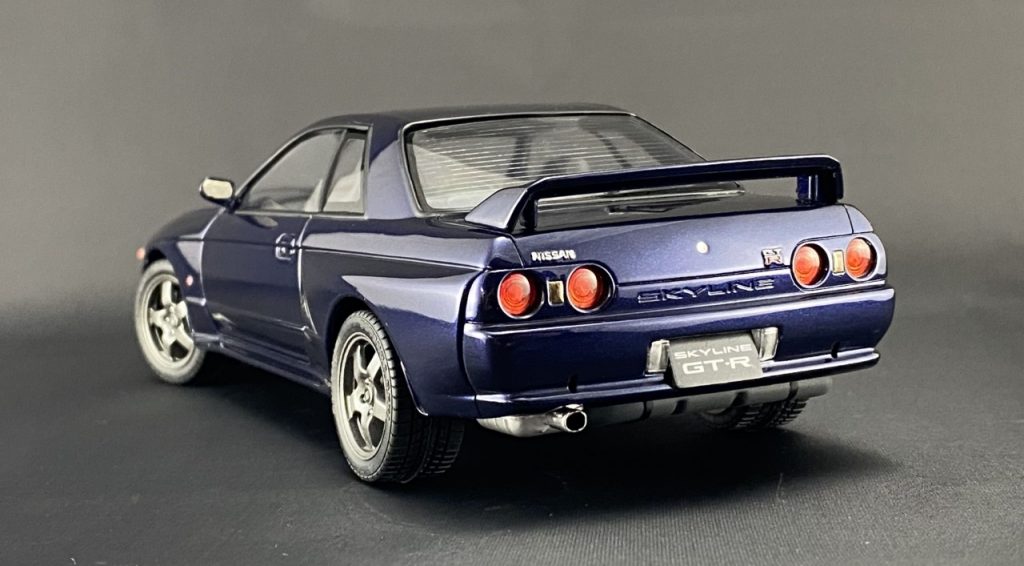 Final Thoughts
Building this Skyline was very enjoyable. It was straight forward and fit together very well. The extra details on the chassis look amazing. The build could use a little lowering which I may address at another time. I have a Nismo version of this kit that I look forward to building.
Completed: May 2021