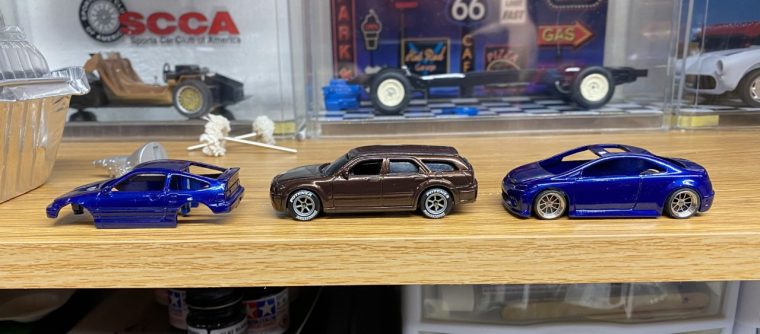 Even with all of the non-model projects I had through the month, I managed to get through plenty of work on builds. For this year, the first car finished is the Tamiya Nissan R32 Skyline. Along with the Nissan, progress was made on the '01 Z06 Vette, Countach, Tornio and Porsche 911 polish. On the smaller side of things, I was able to get my 1/64th scale Civic, CRX and Magnum in color and clear. I also started prepping '70 challenger "rescue" "nostalgia build and ordered a couple of new kits.
Skyline
In all honesty, I thought I would have finished the Vette first since I really hammered through all of the work. However, paint mishaps on the hood kept delaying it. For the first completed build of the year, I finished my Skyline build. To get it there, I had to finish all of the trim paint, clear part prep and final assembly.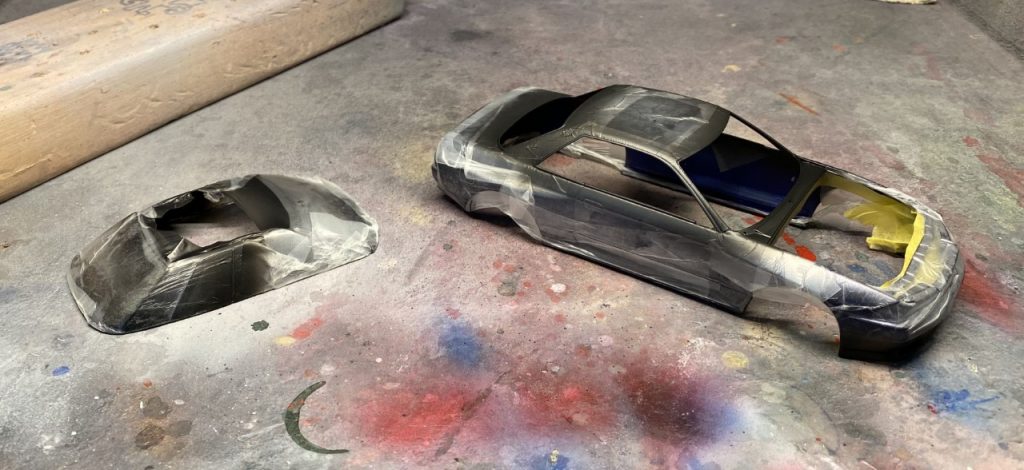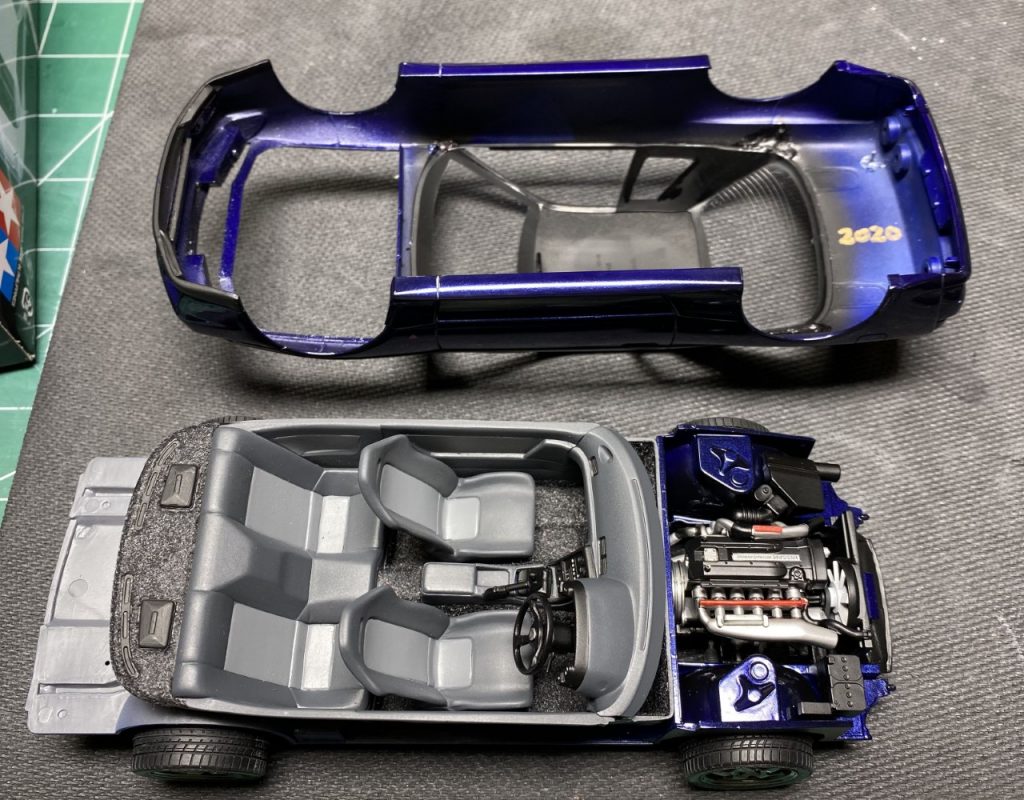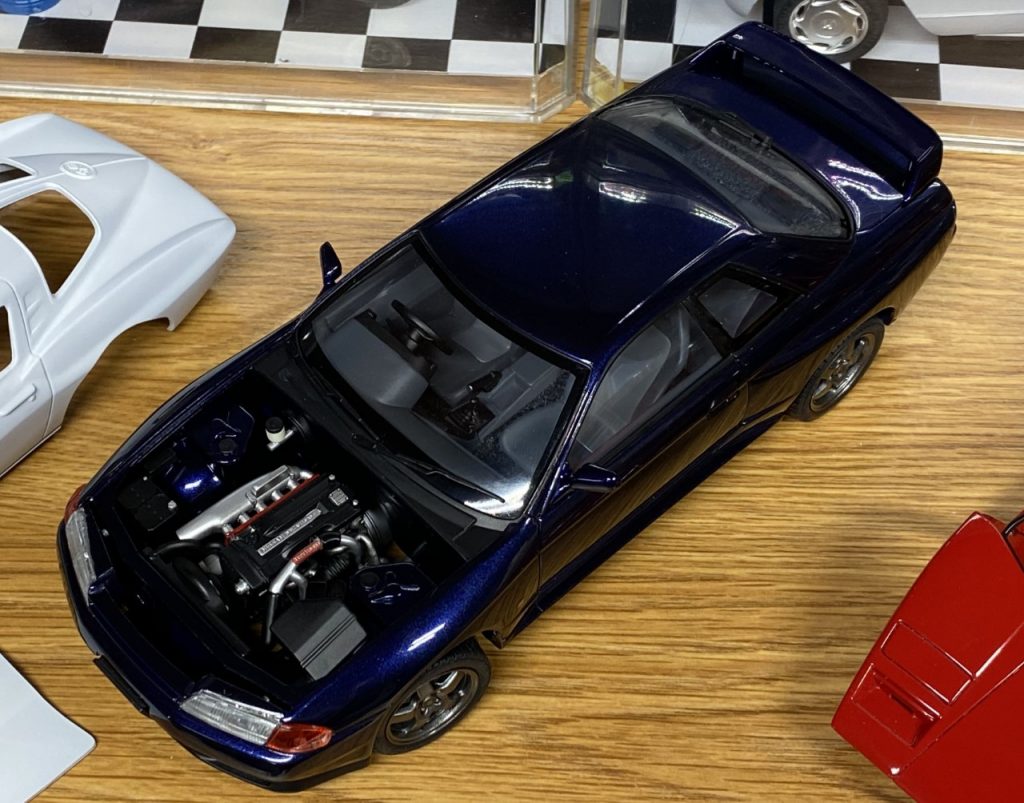 Countach
The Countach build continues moving forward with trim paint and vent details.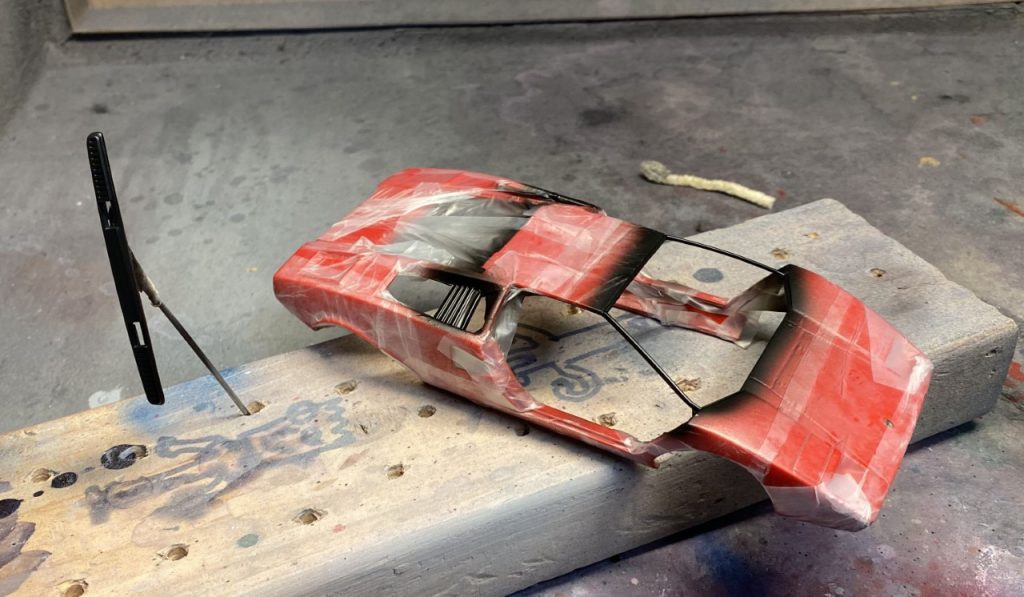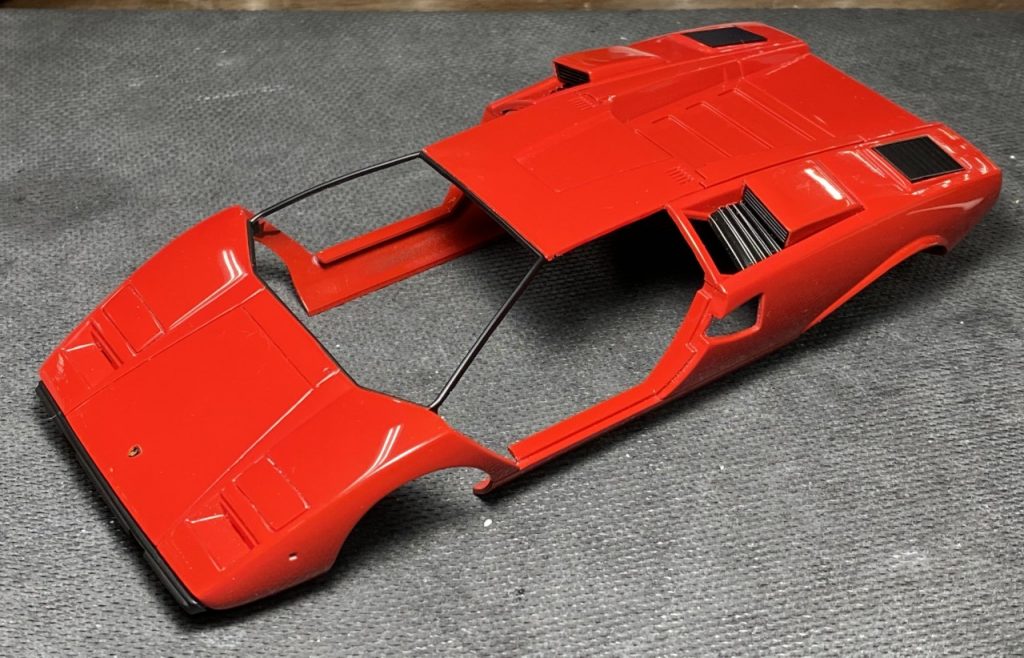 911
The Porsche build, as with most builds I suppose, goes through spurts of progress. After trying to paint the pearl of grey primer and seeing it wasn't going to look right, I ordered white primer and quickly color and cleared the body and parts.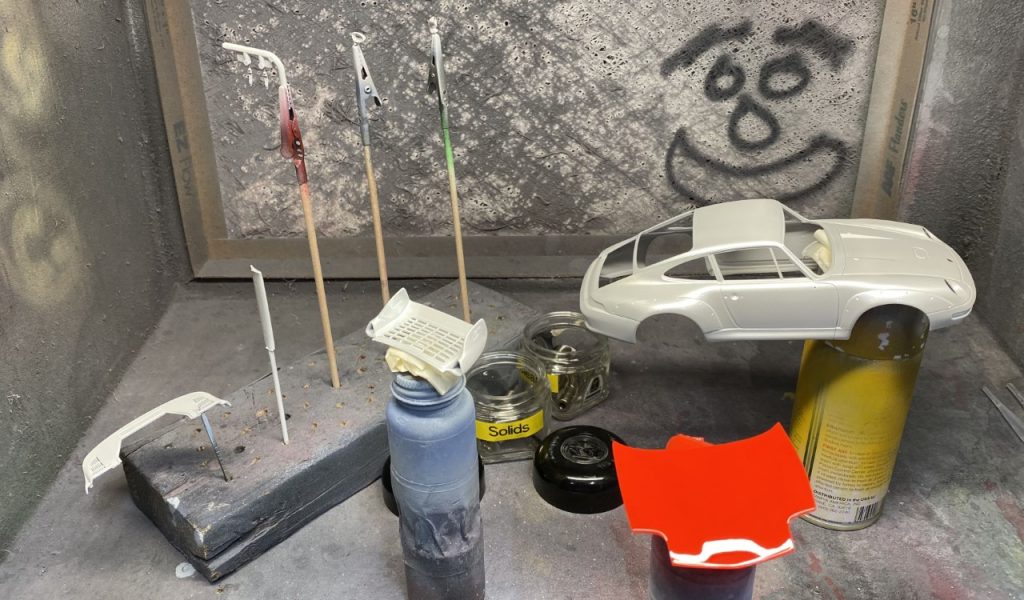 1/64 projects
These guys continue to be the small distractions that seem to take as much time to complete as the larger projects! I was able to get the CRX, Magnum and Civic in color and clear.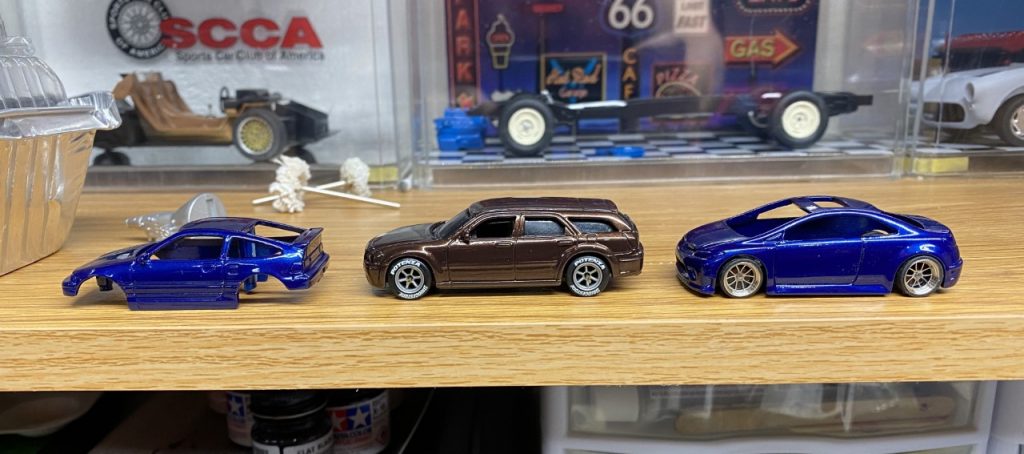 New Kits
For the past few years, I really started digging into finding cool survivors or projects for restoration. There are quite a few old, no longer produced kits that I'd love to get my hands on or that I didn't even know existed until I run into them.
That being said, seeking out old kits causes a problem. I (we) are not supporting manufacturers by purchasing new kits! Having realized that, I decided to start buying newly released, or just plain new kits. The Mazda below is a brand new kit and I'm blown away by the detail of both the instruction manual and the kit itself. The Porsche 959 is just old school cool. It seems complete but still simple to build. I'm looking forward to these builds!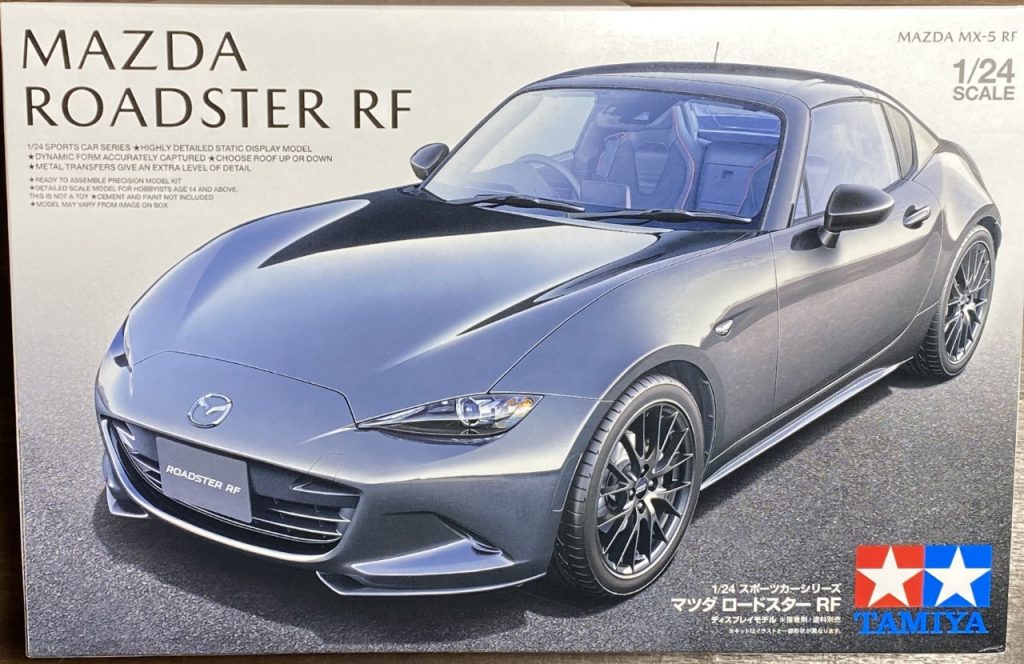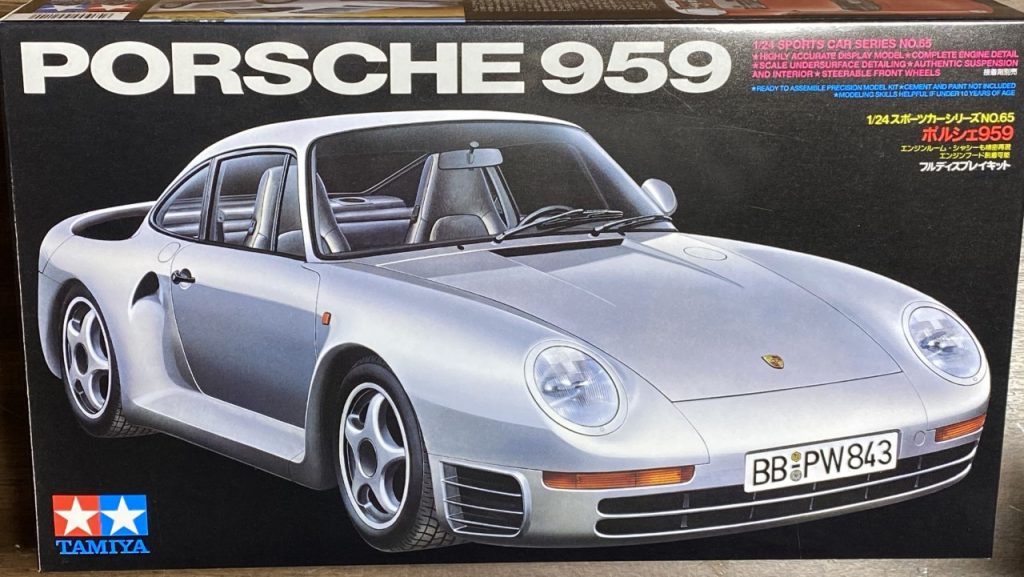 70 Challenger Nostalgic build
This burgundy Challenger is a release from the late 70's or early 80's (If I think of it, I'll look at the manual and update this). A lifetime ago, I had at least 2 of these as a kit and they were butchered and blown up. This kit turned up in my "junkyard" search on ebay and I decided to build one as a tribute to my childhood. It will build it as I normally do but keep the body unpainted. I experimented with polishing the plastic and was very pleased with the results. Maybe I can hammer this out quickly? Time will tell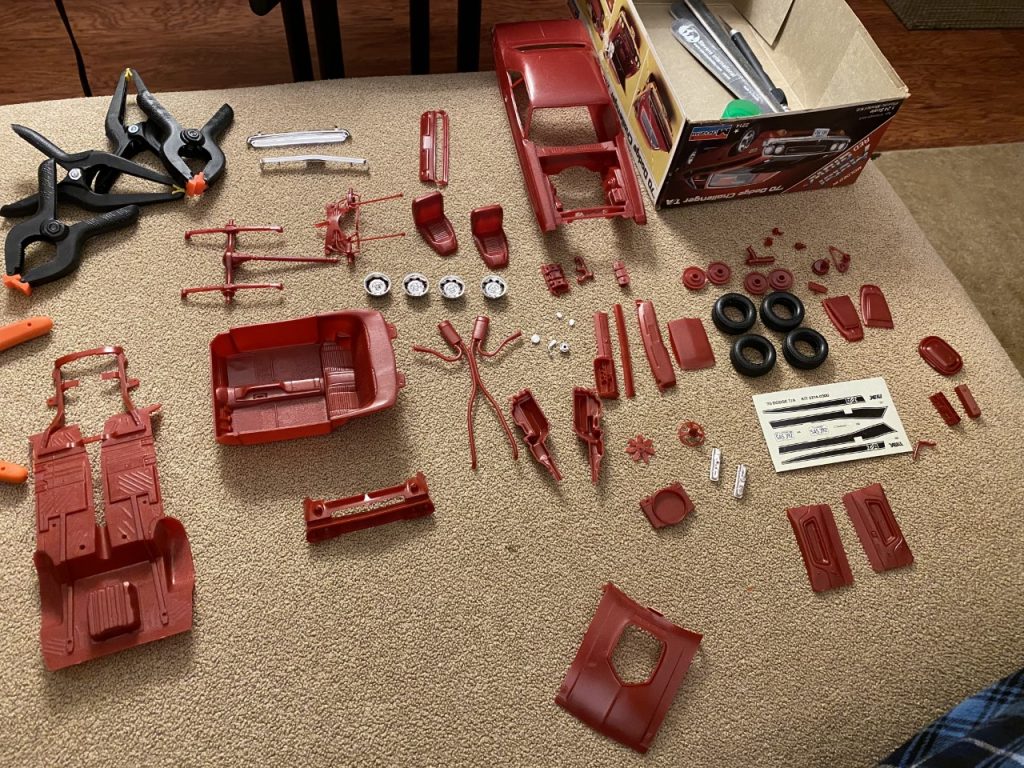 Other work
As usual, my focus dances around my shop. Work was completed on several builds as the month progressed.