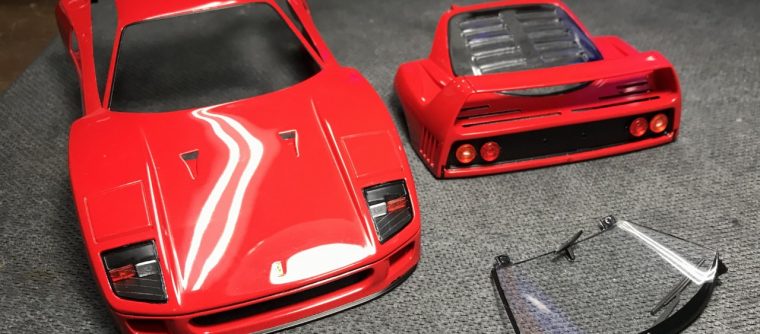 F40
Moving right along in May, the F40 is inching ever closer to completion! I finished sanding and polishing the paint and completed the trim paint.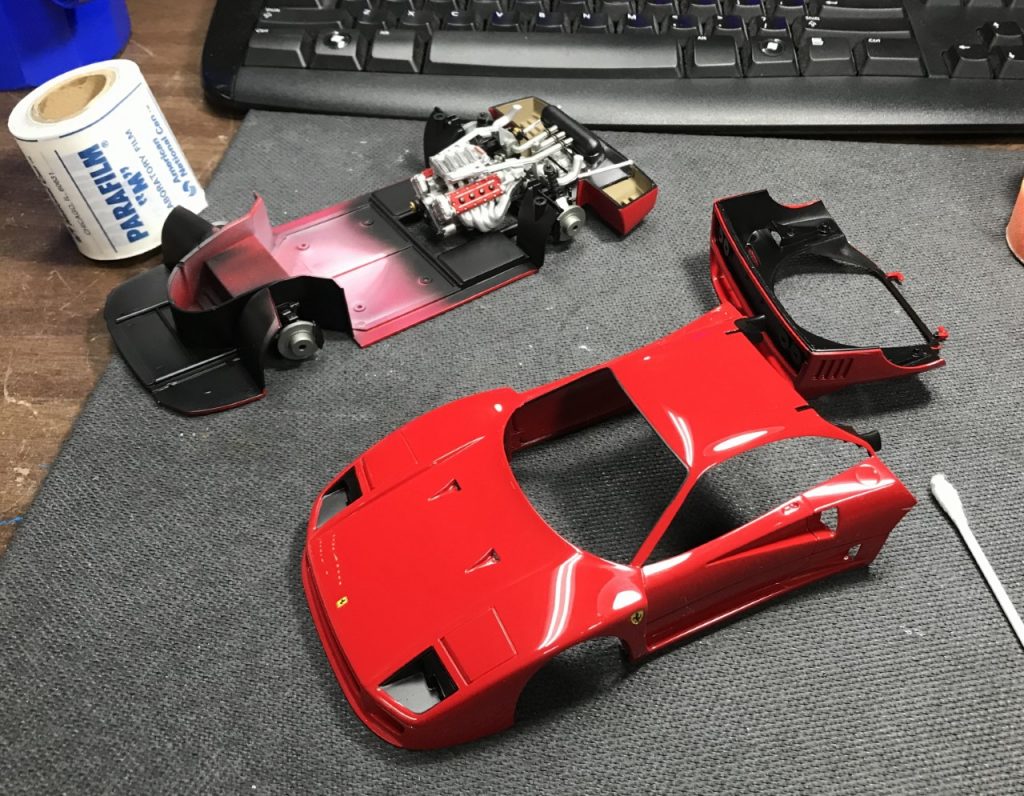 Having completed the the majority of the work on the body, I focused on finishing the engine and attached it to the chassis.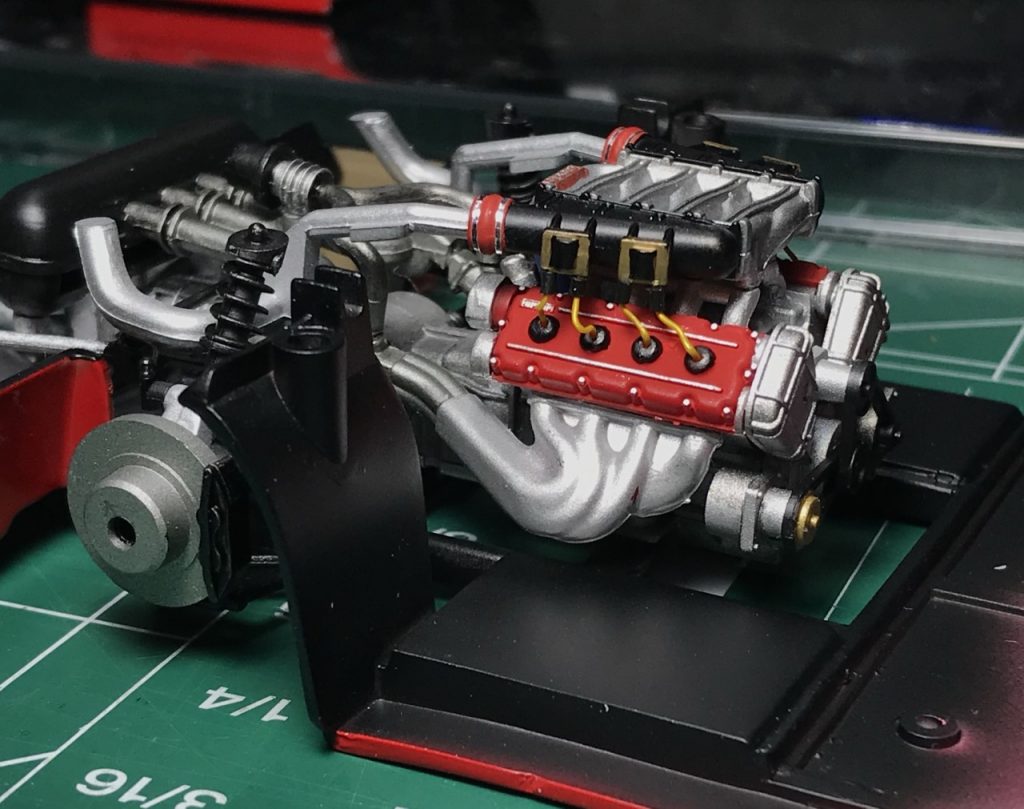 I wrapped up the month having completed the front lighting, and tail lights.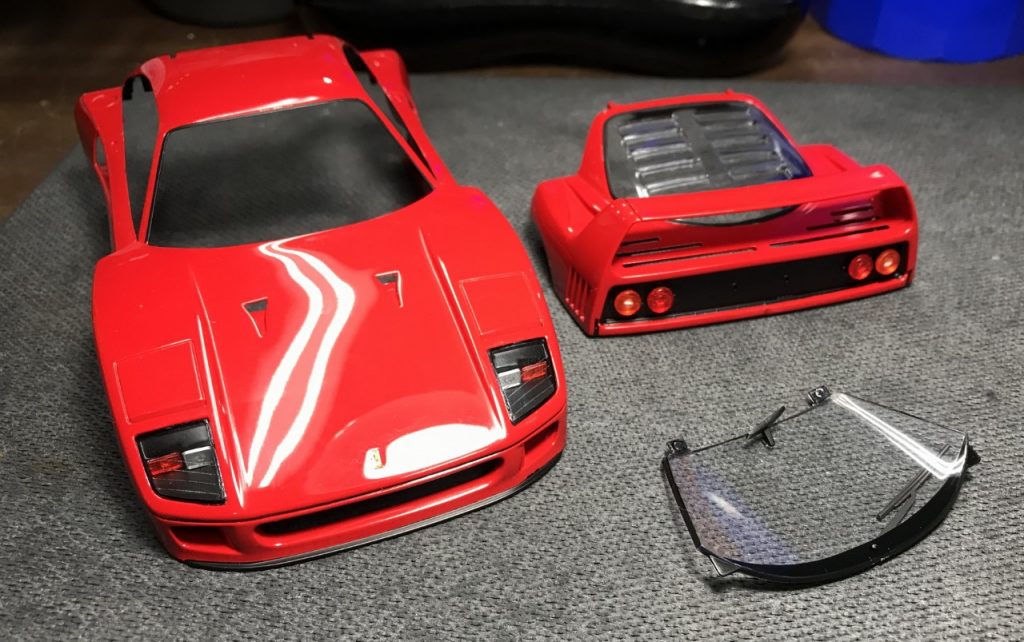 The Others
During the process of trying to build a proper '63 Vette, I ended up with an AMT '63 Vette, a Revell Snap Tite '63 Vette and a '67 convertible vette.
The first kit is the '63 Corvette below. It is kit from another era with significant quality issues. The body is reasonable but chassis, interior and engine were laughable. My plan was to pick up later C2 for everything but the body. Cue the '67 Convertible kit.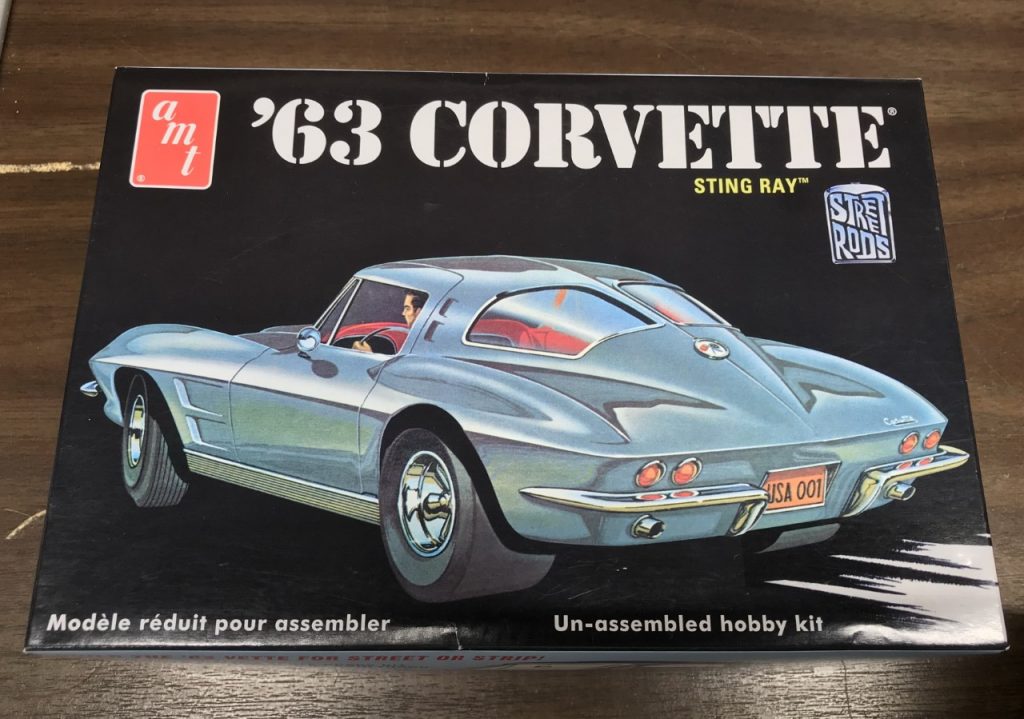 The '67 was an inexpensive buy at a swap meet. My thought was to use everything but the body to build my '63 Vette. Sadly, I didn't take into consideration the difference in the interior tub for the convertible. In the end, I decided not to combine the parts. What am I going to do now?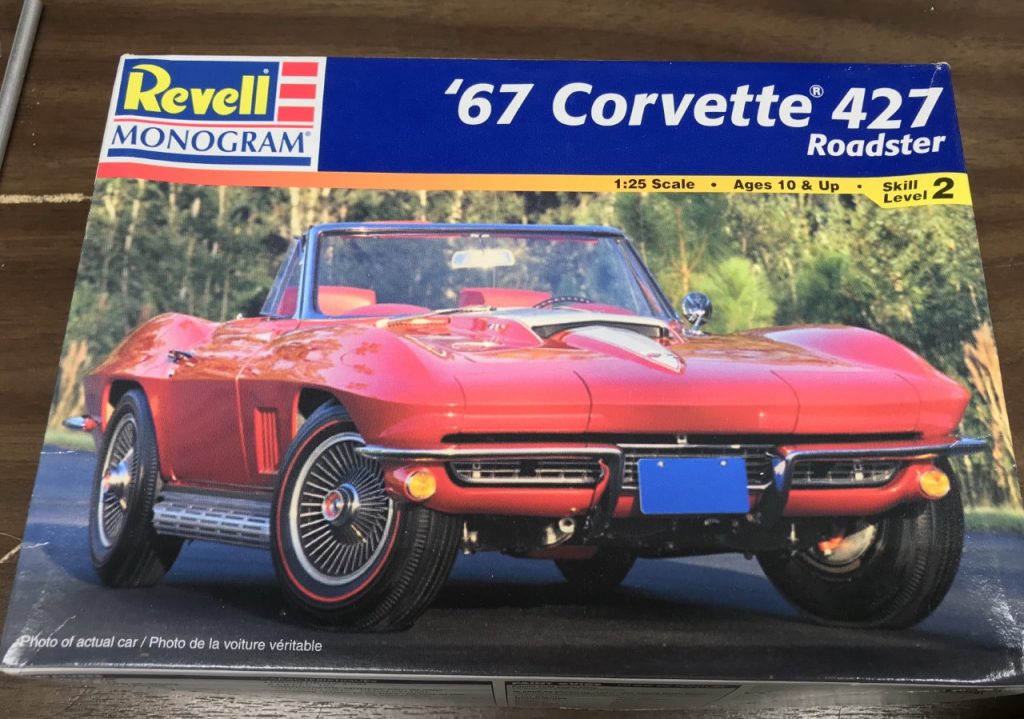 Normally, I wouldn't consider a snap tite kit but I'm an experienced modeler and can make any kit a full blown project! I decided that Revell's kit would satisfy my desire for a proper '63. The last piece of the puzzle would be a set of Chevy rally wheels with no center cap to complete the look I am after. I found a set of resin wheels on eBay. More on that next month.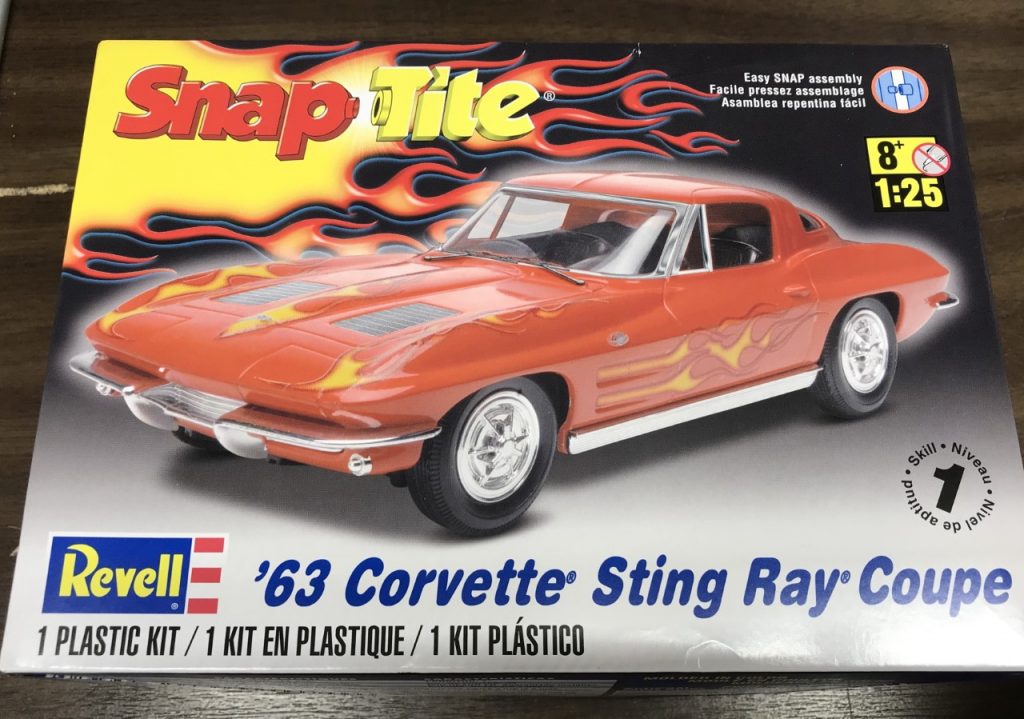 Other Builds
As a distraction from the F40, I started body work on The Vette, the resin hood for the '06 Mustang and '06 Magnum. I also tackled the badly molded rear quarter windows on my Alfa build.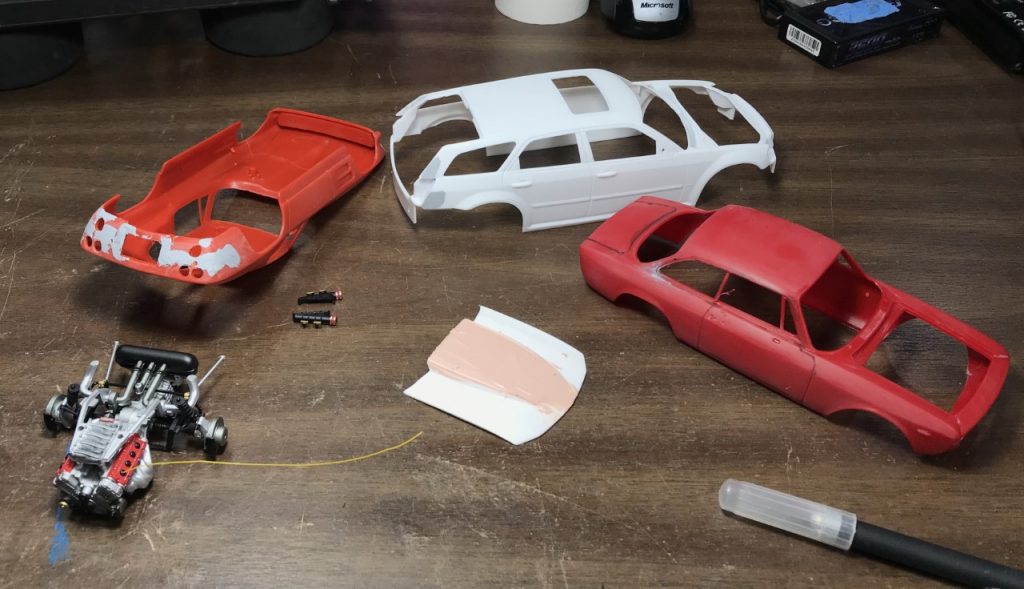 Next month, I wrap up the Ferrari F40