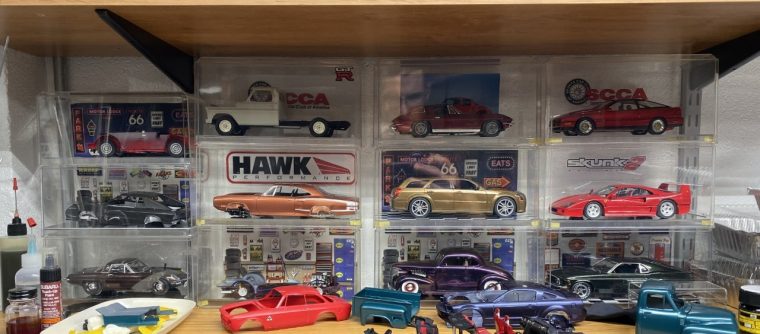 Full steam ahead! I started the month by delving into my model/toy show bounty. I blew apart the Rivera and 40 Ford and stripped them in degreaser. Once I got that out of my system, I got back to my builds.
The 63 Vette is now complete after wrapping up the interior and re-chroming the bumpers. I finished detailing and assembling the interior for the Mustang. Lastly, I finished sanding and polishing the Alfa biuld.
Rescue Builds
When my son and I bought several bags of junk models from a model/toy show, I had hoped to find at least one salvageable project. Out of a dozen models, I did find one. The 65 Riviera is missing a hood and I decided on a solution I know will work. A blown small block Chevy!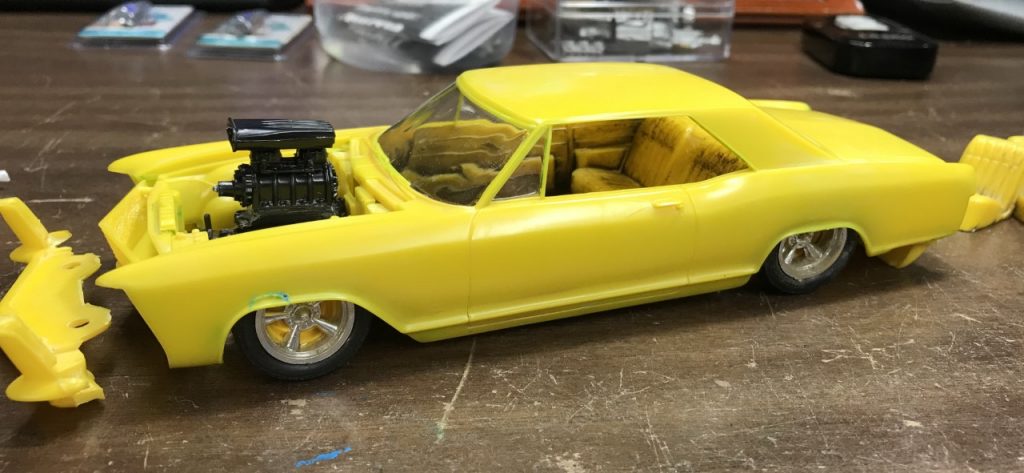 This 40 Ford Sedan was not part of the sacks of junk kits. I found it on it's on and picked it up for $5. It is complete and in decent shape. I pulled it apart, stripped it and boxed up the parts.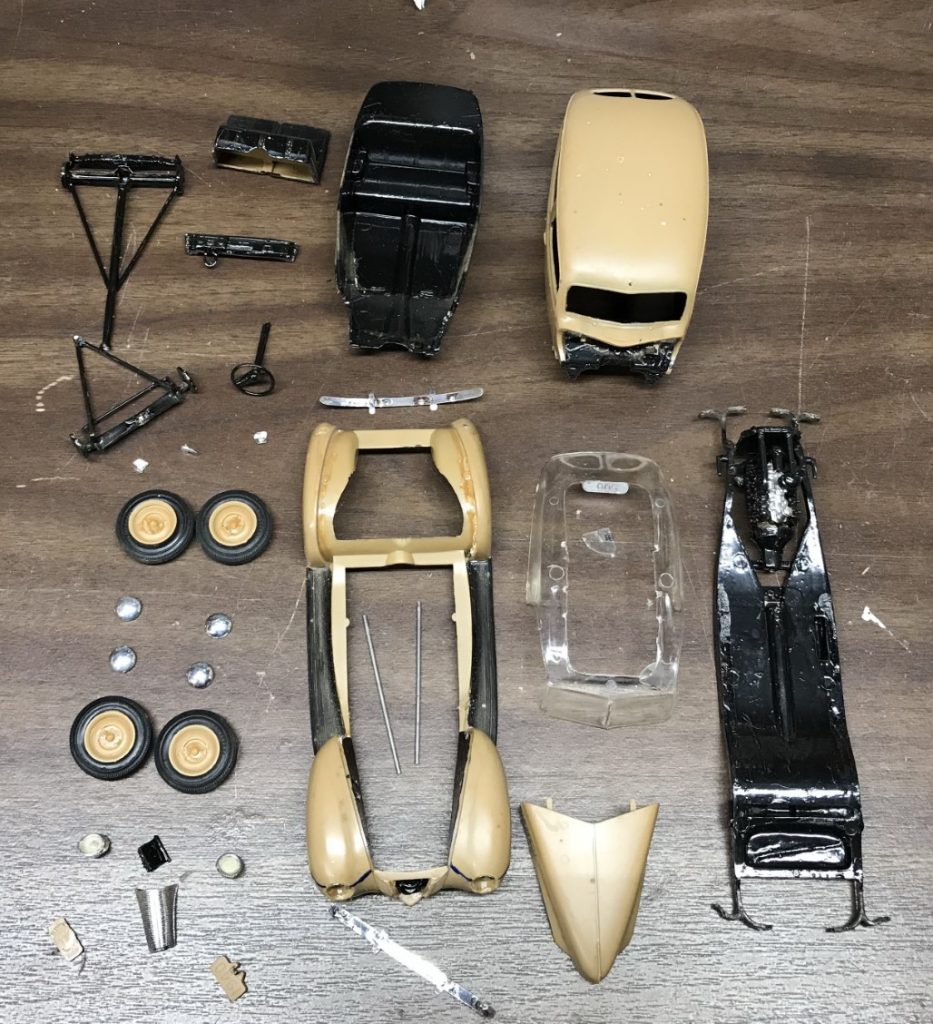 63 Vette
Last month, I finished painting, sanding and polishing the Vette. I added the bare metal foil and windows. This month, I finished the interior, added the hood decals and wrapped up the build. Not bad for a snap tite!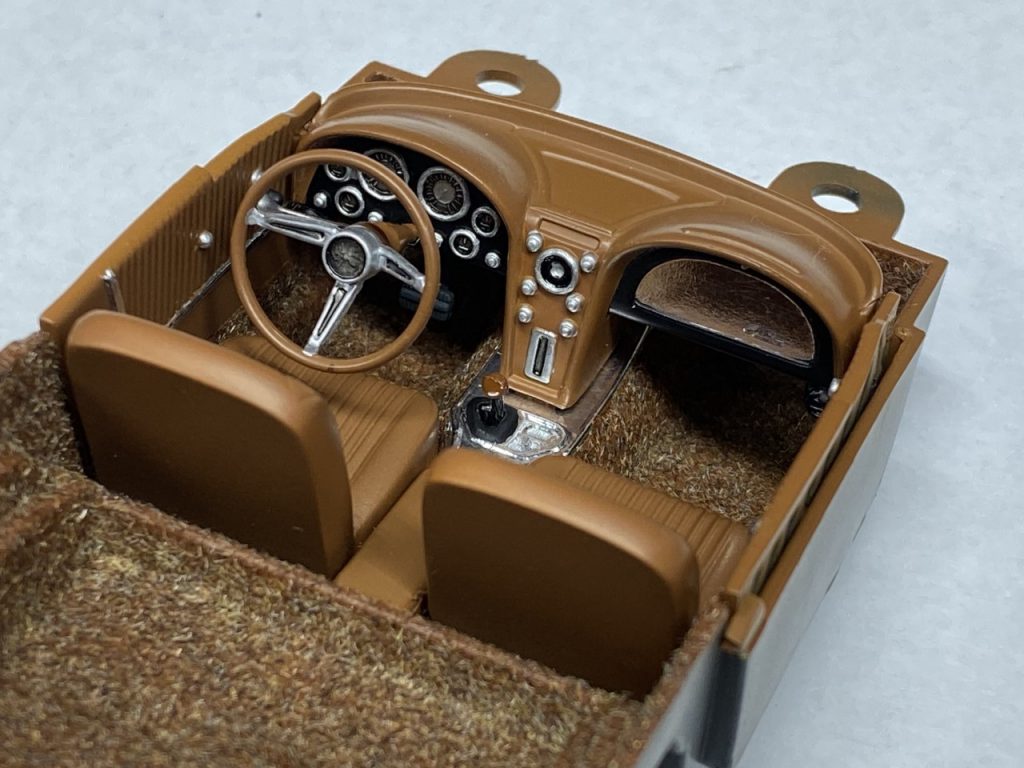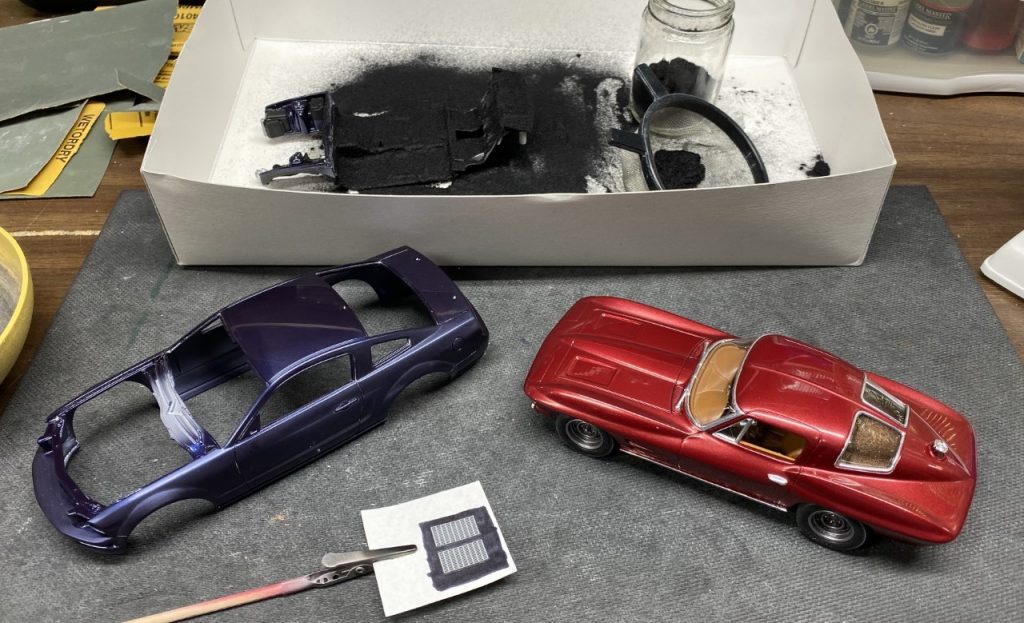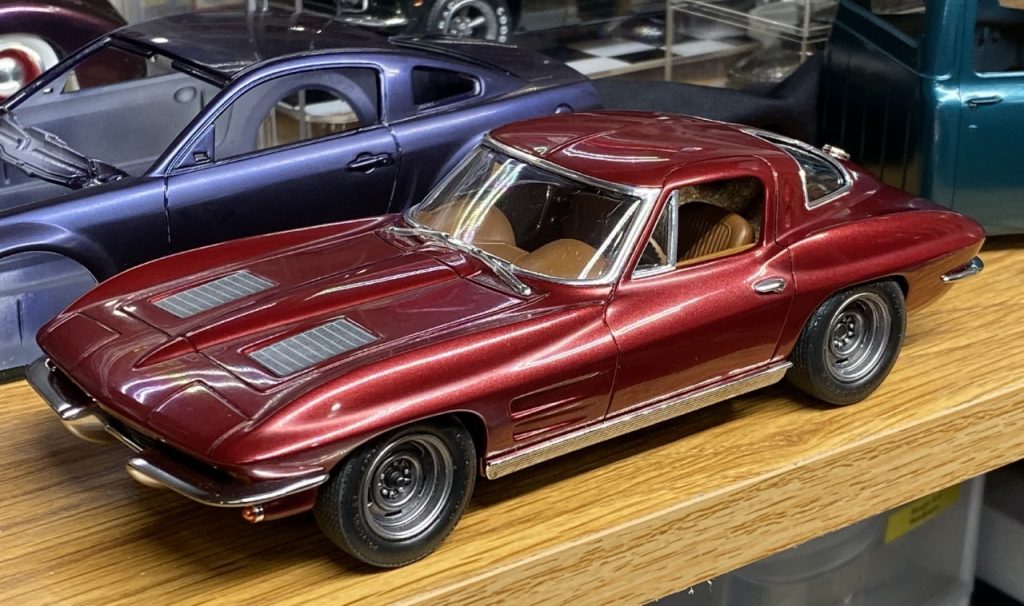 Mustang
I had trouble with the paint on the Mustang. I sanded through and needed more paint. While I waited for the paint to arrive, I continued work on the interior.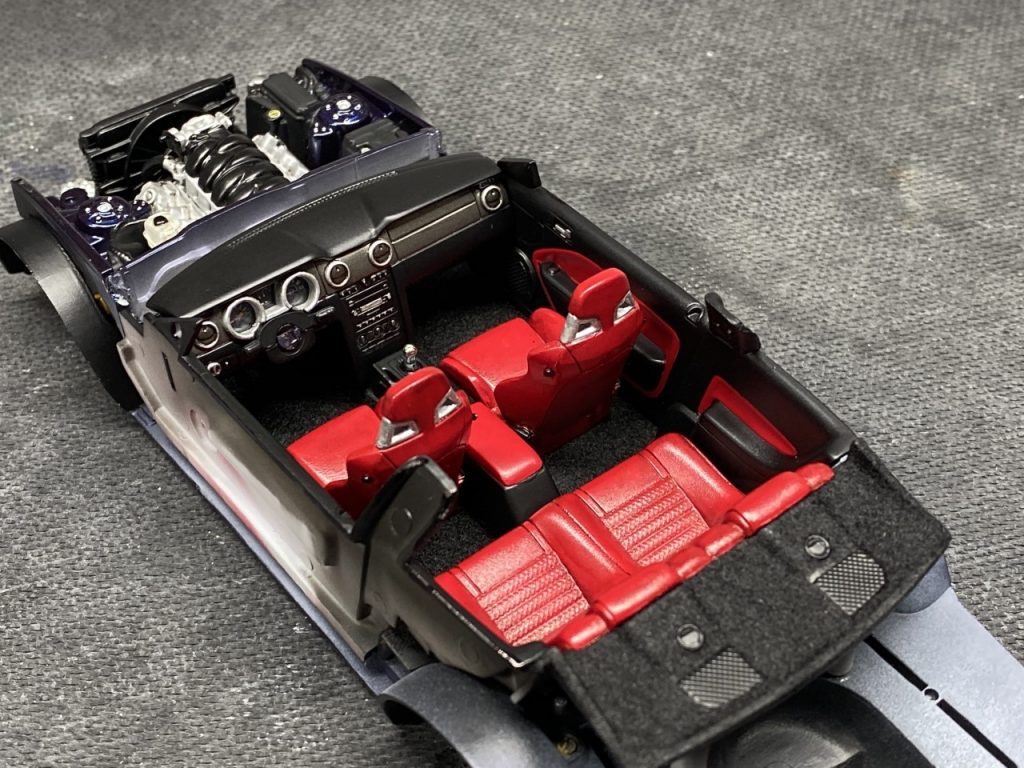 Alfa Romeo
I finished sanding and polishing the Alfa Giulia.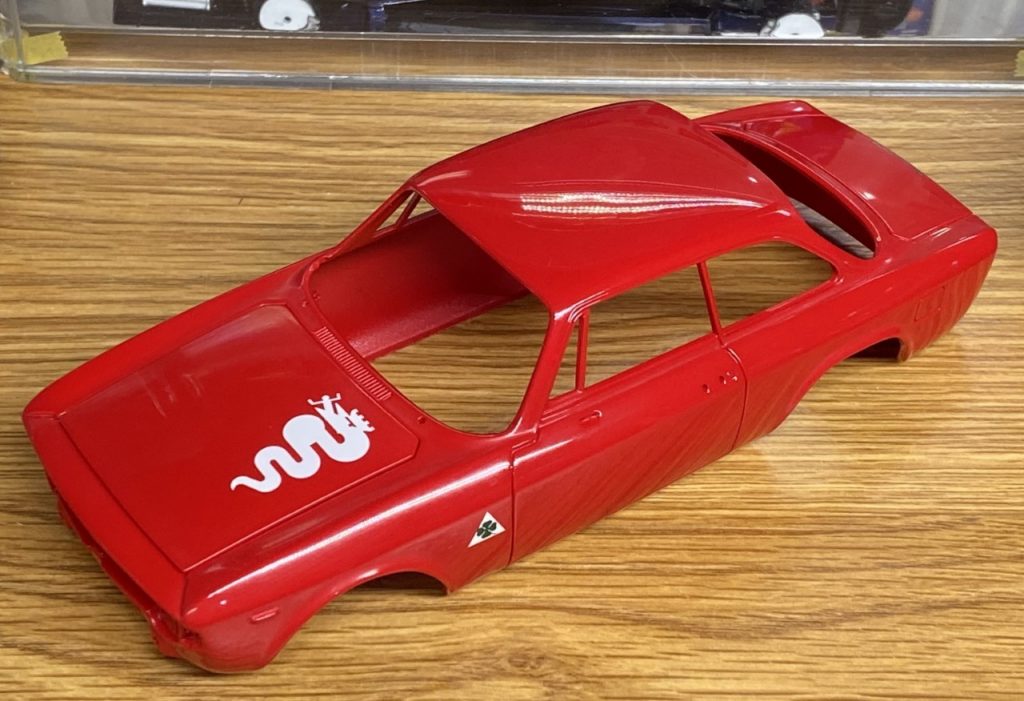 Other Stuff