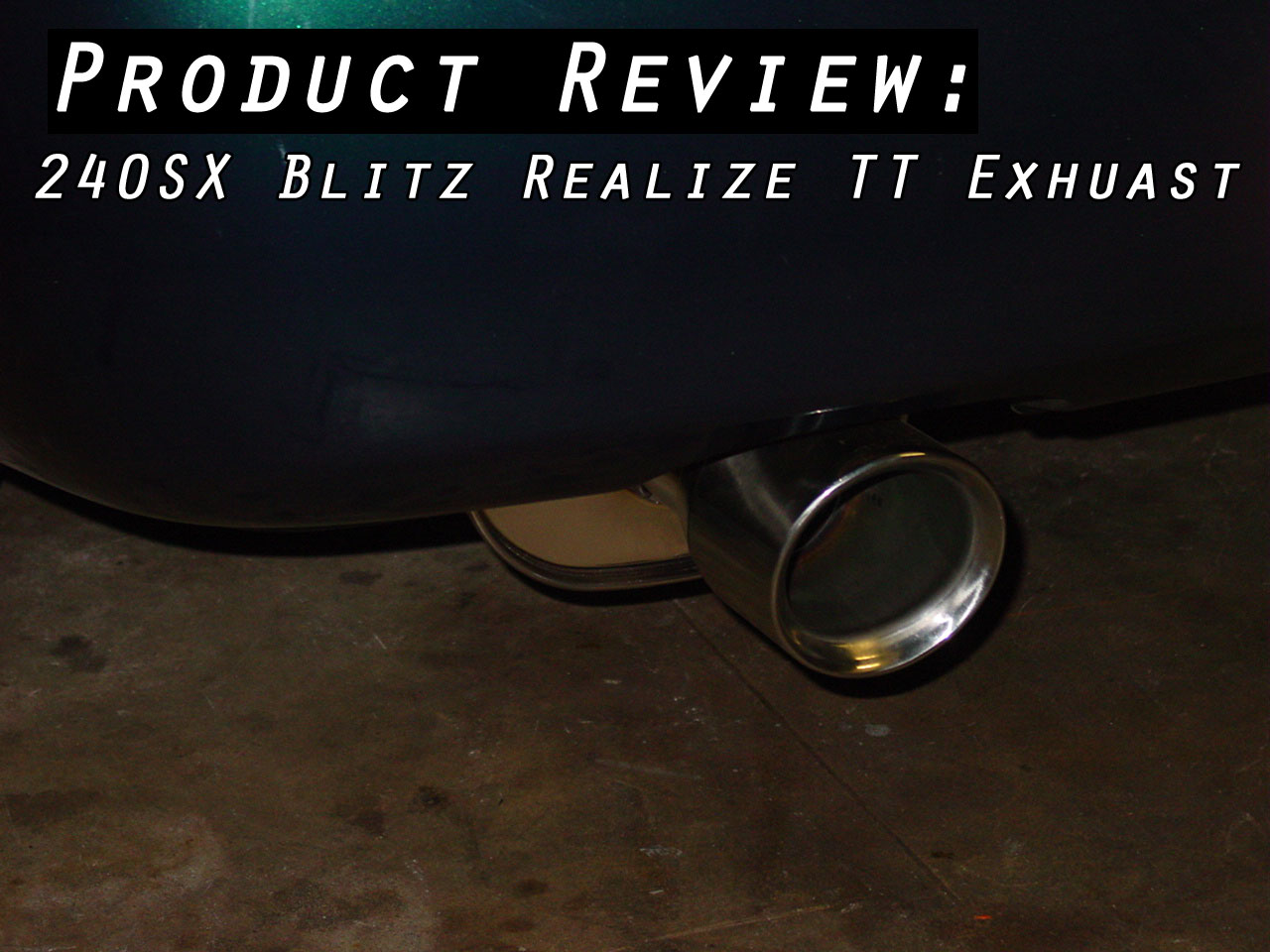 (Originally Posted in March, 2008)
My original exhaust had about 218,000 miles on it before it finally started leaking bad enough for me to bite the bullet and replace it. I knew I wanted an exhaust with a classic looking muffler…meaning, an oval shaped muffler with a normal looking tip (albeit a large one). Most of the exhausts in 3″ or larger form were the round cans that popped out at an angle. My choices were the Blitz Realize TT and JIC's exhaust. As you can see, I went for the Blitz exhaust.
The Blitz exhaust was an excellent choice! It looks great and sounds fantastic! With the OBX header and test pipe, the exhaust note was very intense, but not too loud. If you didn't want to hear it, leave the window up. If you wanted to enjoy it, crack the window open.
Fit and finish were spectacular! Compare the pics of the new vs old and you can see that this is a well executed exhaust. Everything bolted together properly with no interference with suspension or the body.
If you want a subtle looking exhaust that fits well and sounds great, you won't go wrong with the Blitz Realize TT!
What it sounds like in my garage:

What it sounds like on the road: