Nissan Altima Spark Plug Replacement (4th Gen)
Recently, my wife's 2008 3.5SE Altima was due for new spark plugs. Having swapped plugs on her old 2003 3.5SE, I was familiar with the process and ordered plugs and an upper intake manifold gasket. Very quickly, I learned that there was a slight difference. The newer VQ35 and QR25 engines use a very narrow plug. The plug uses a 14 mm socket rather than the typical larger options. Not only is the plug 14 mm, but the spark plug hole is much narrower preventing me from using a standard 14 mm deep well socket. After sourcing the proper socket for the job, I decided to do a write-up on the work.
Note:  The FSM for the Altima shows that the QR25 4 cylinder engine requires the same 14 mm socket.  The QR25 spark plug operation is considerably easier since the plugs are located on the top of the engine.  Scroll down to the section describing the plug change for pointers.
See the end of this write-up for torque specs. 
Tools and Parts Necessary
Metric Allen Drivers
Metric Socket Set with extensions
14 mm Deep Well Spark Plug Socket #S-381490-12P
Various pliers
6 Spark plugs for the VQ35 Denso FXE20HR11
4 Spark plugs for the QR25 Denso FXE20HR11
Upper intake manifold gasket Nissan #14032-JA10A
Throttle body gasket Nissan #16175-JA10A
Anti-seize
The most important part of this maintenance is buying the correct tool for the plug.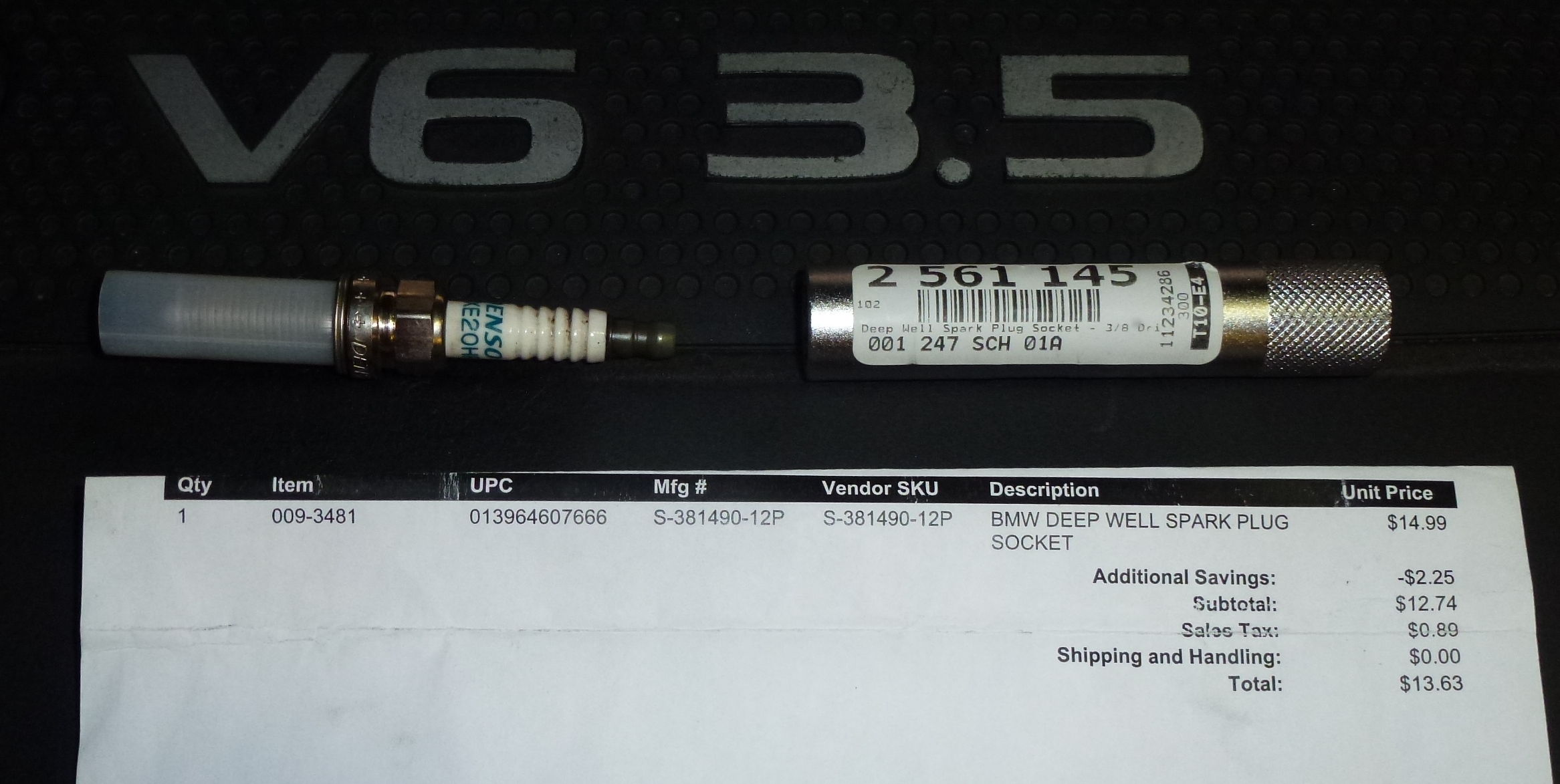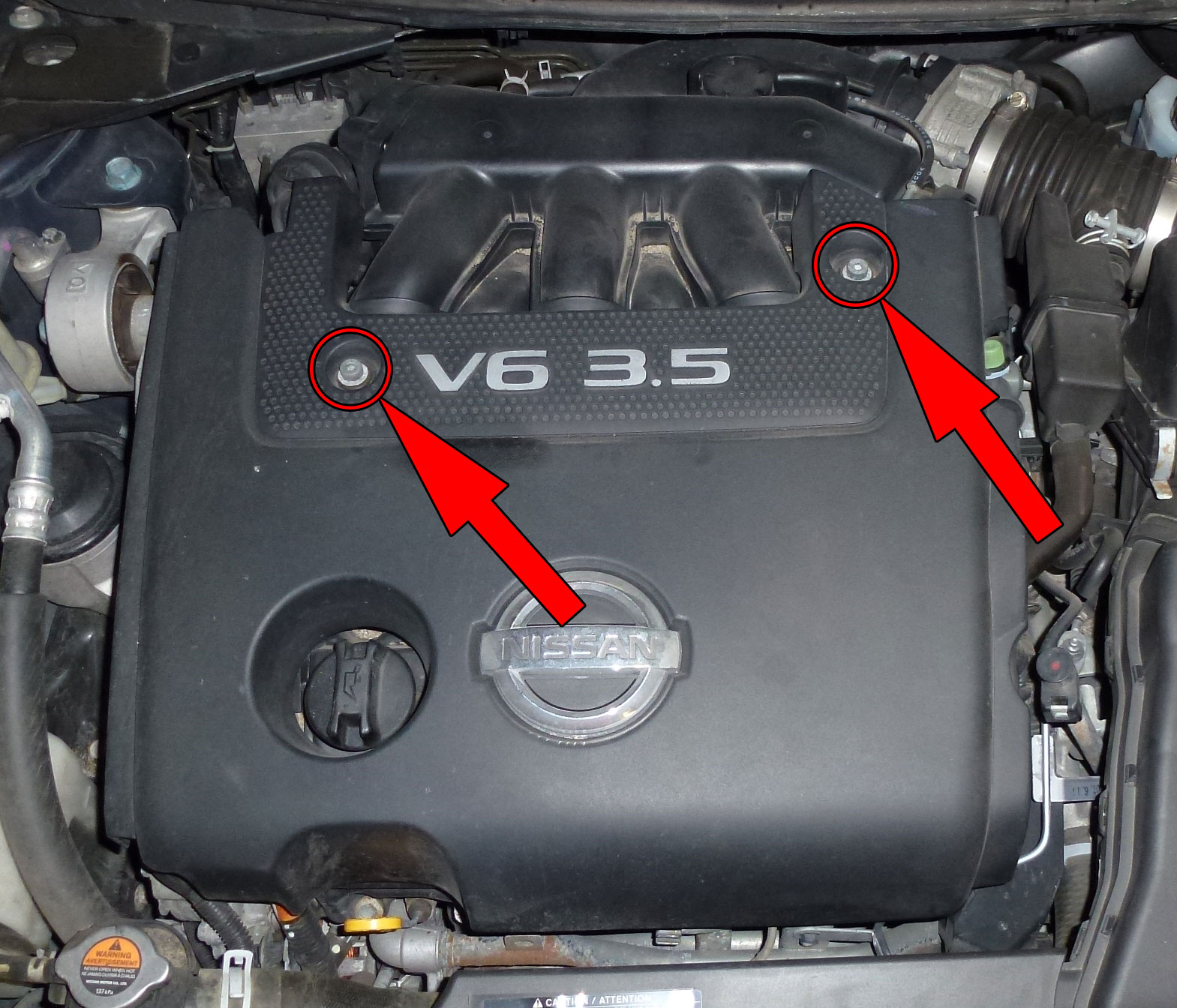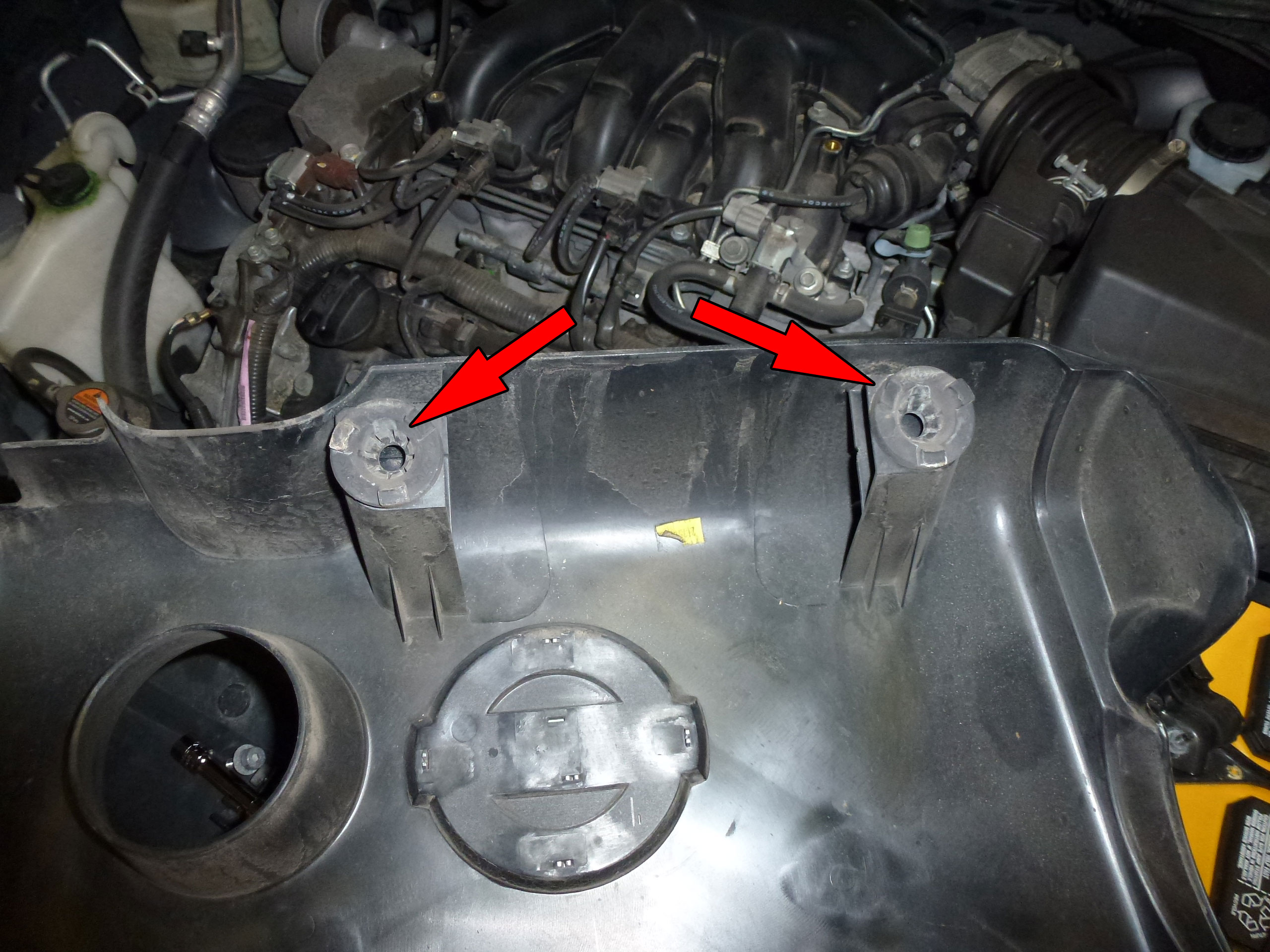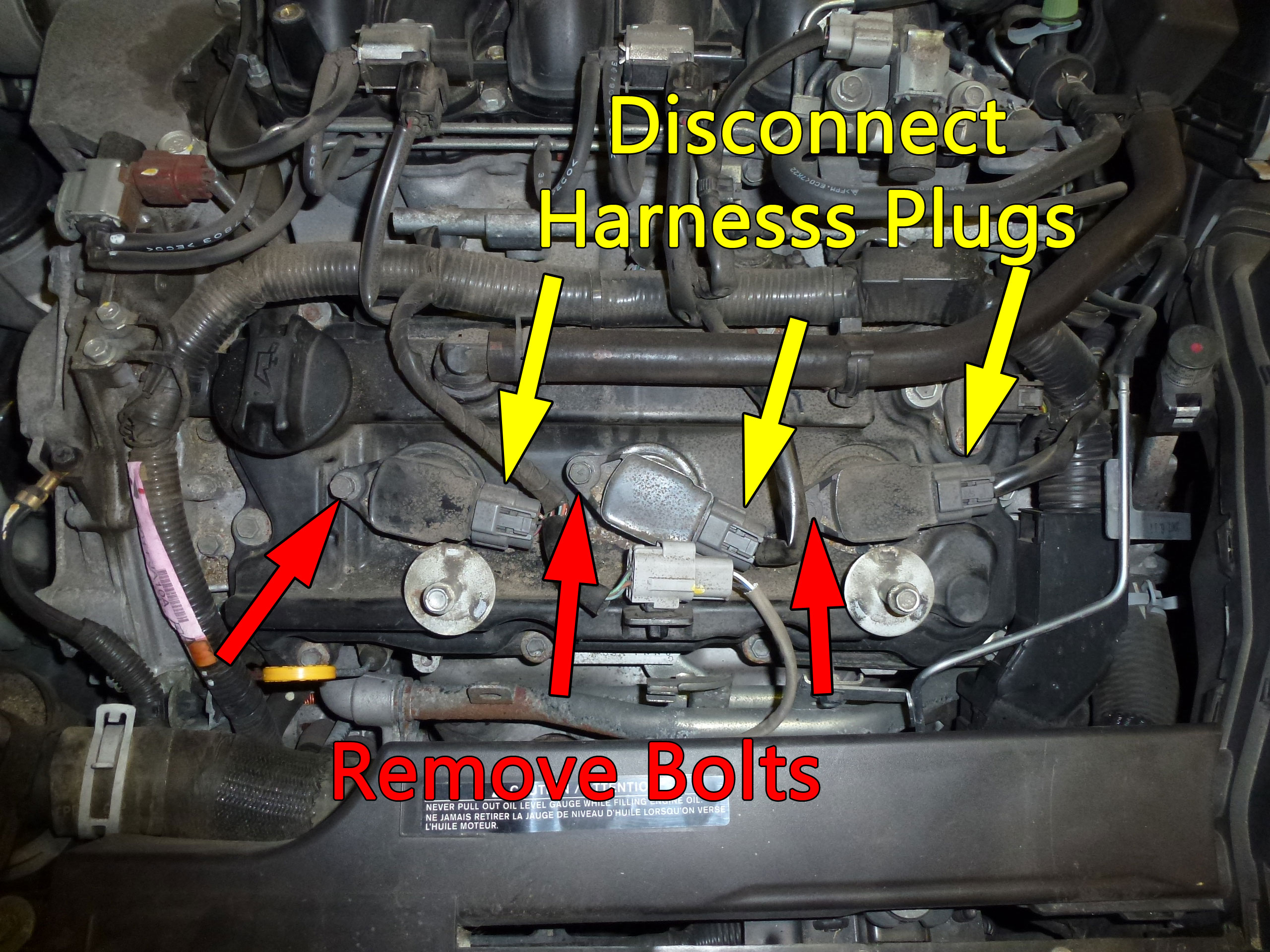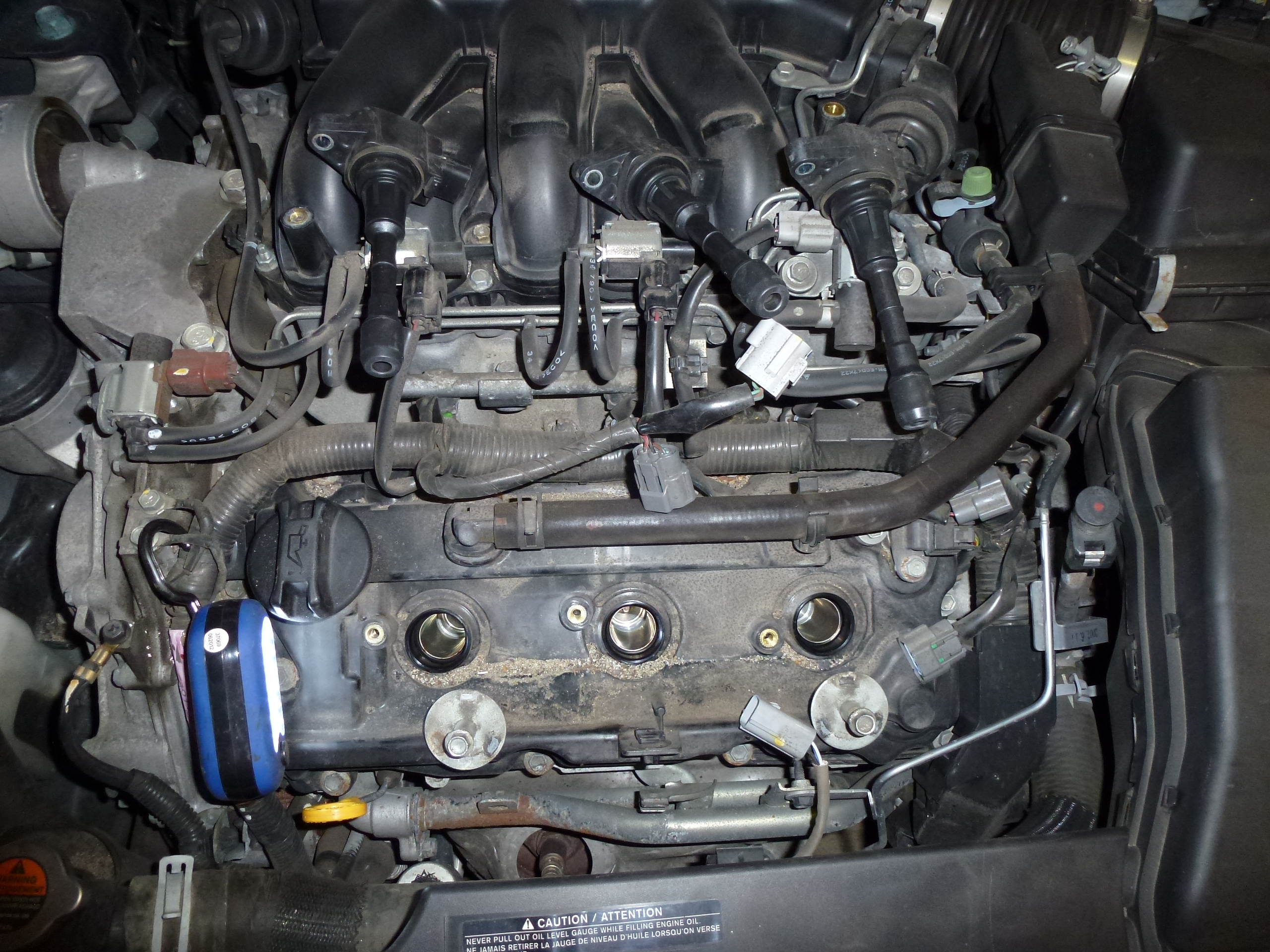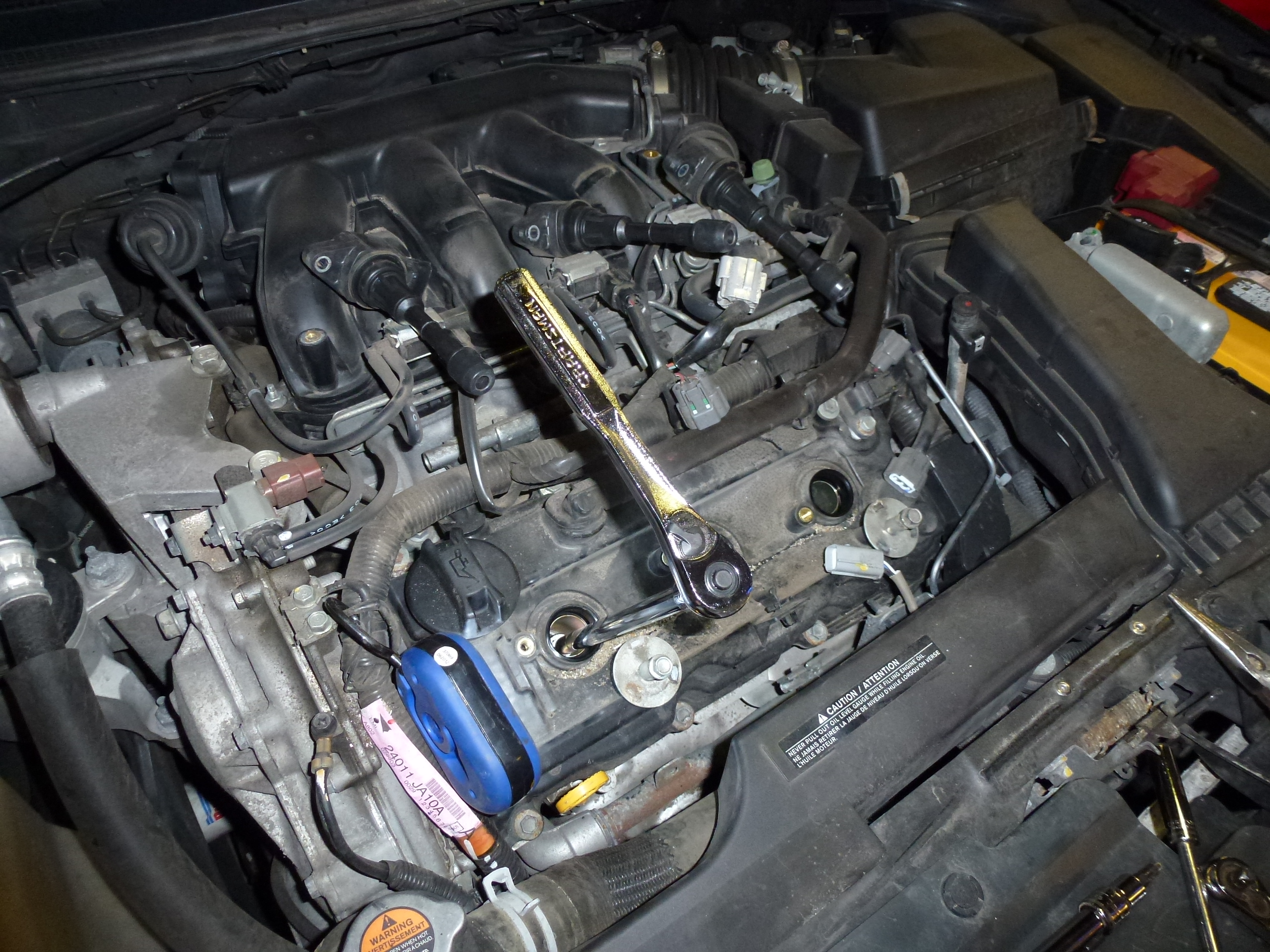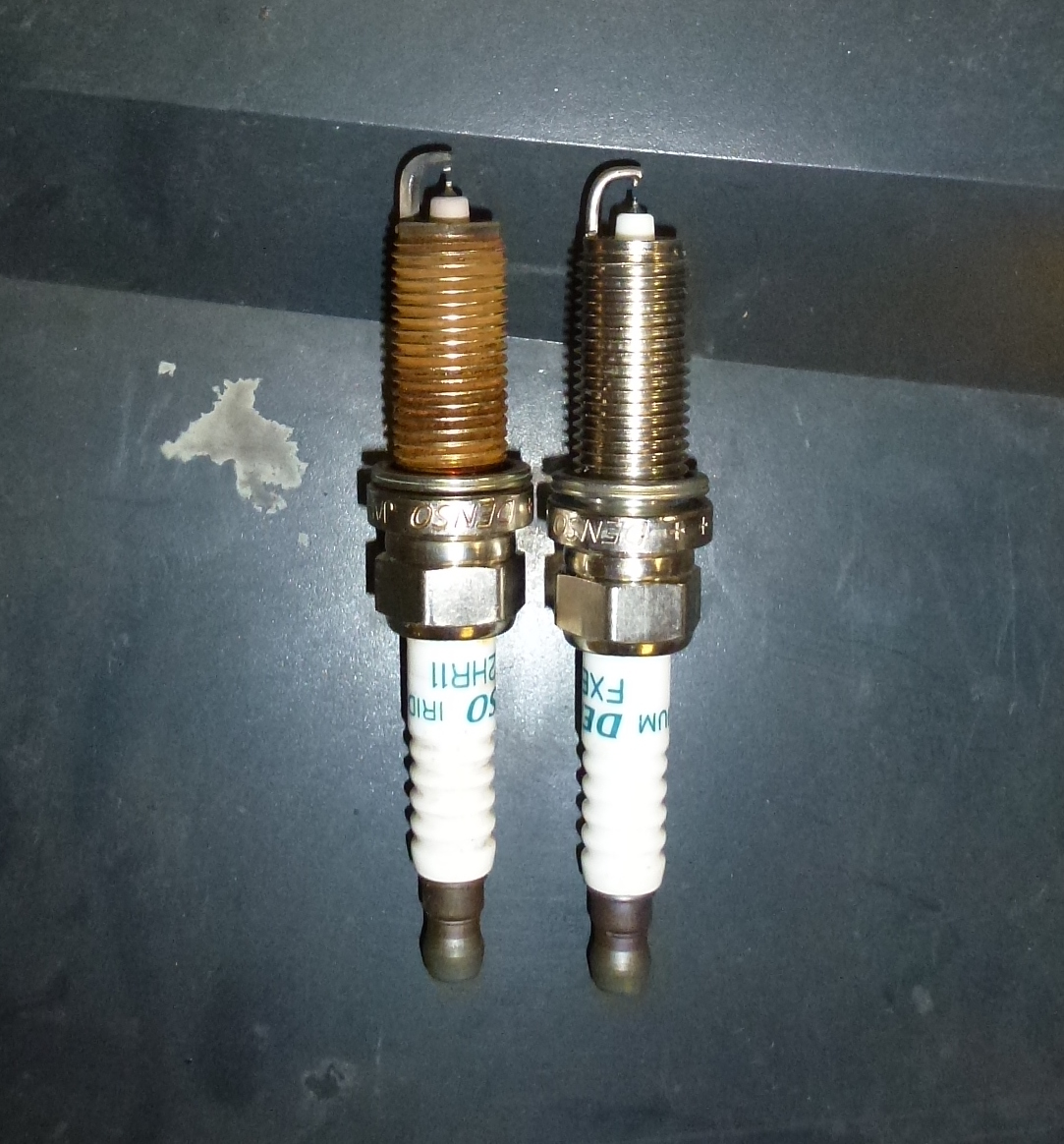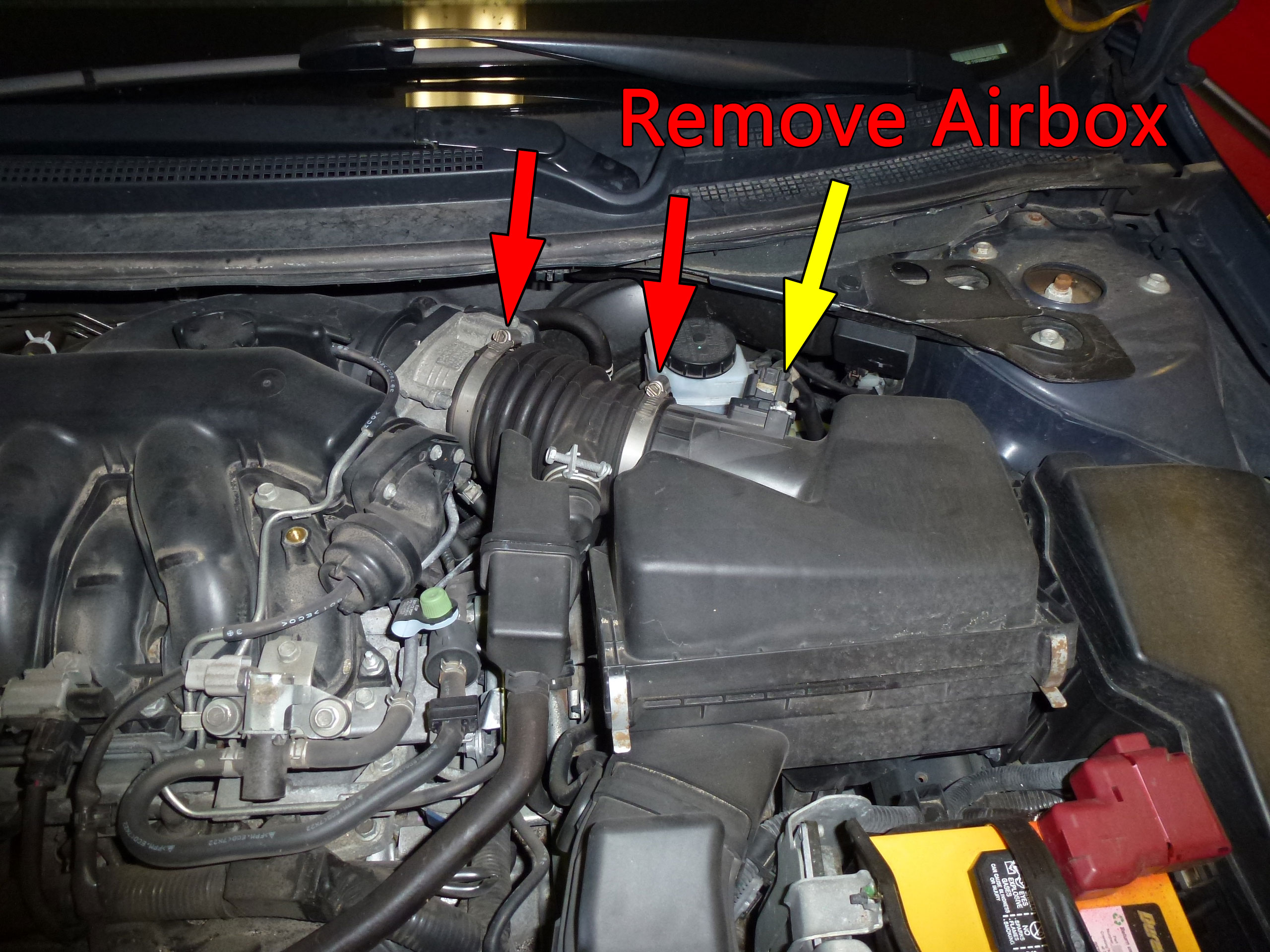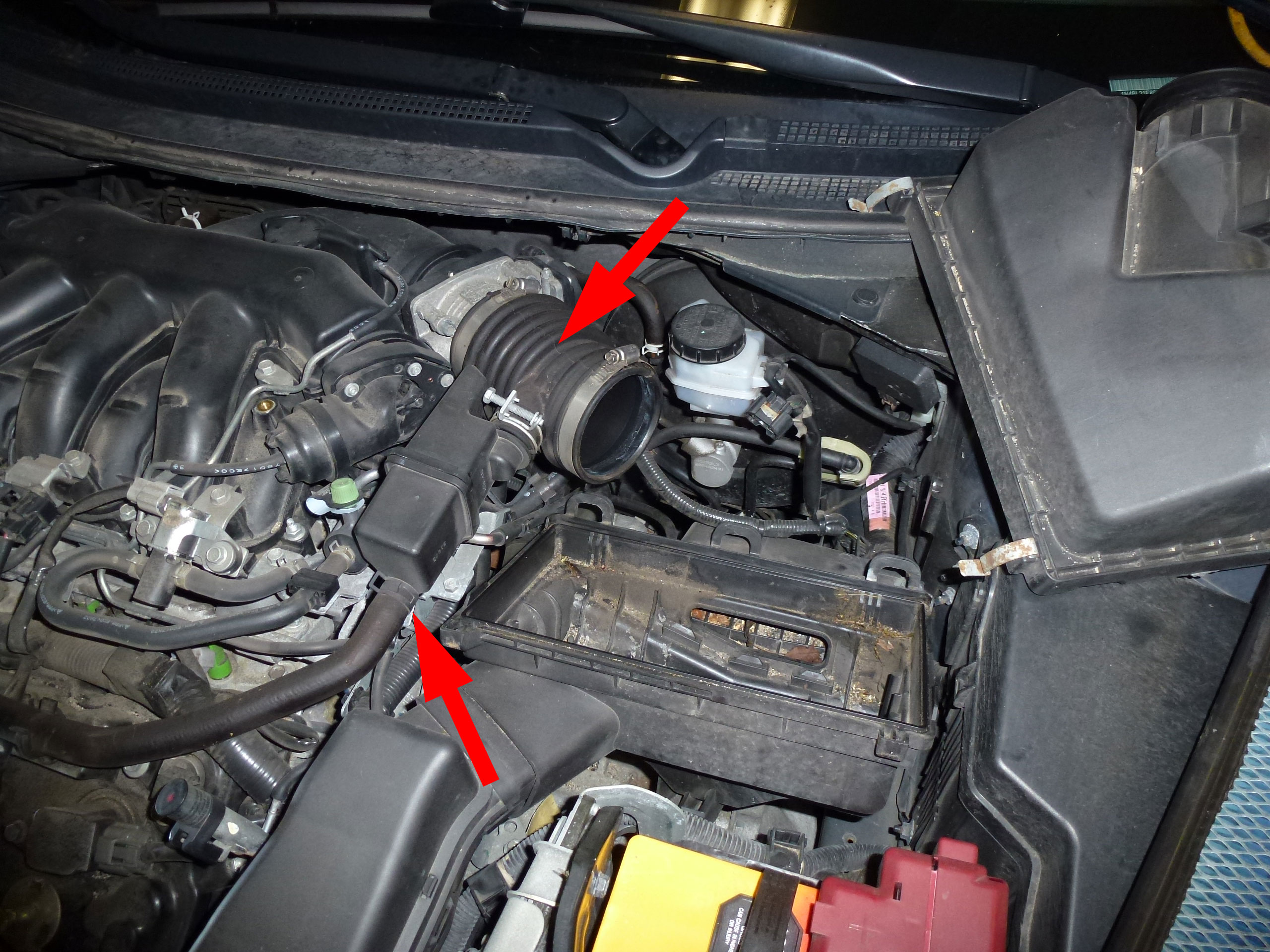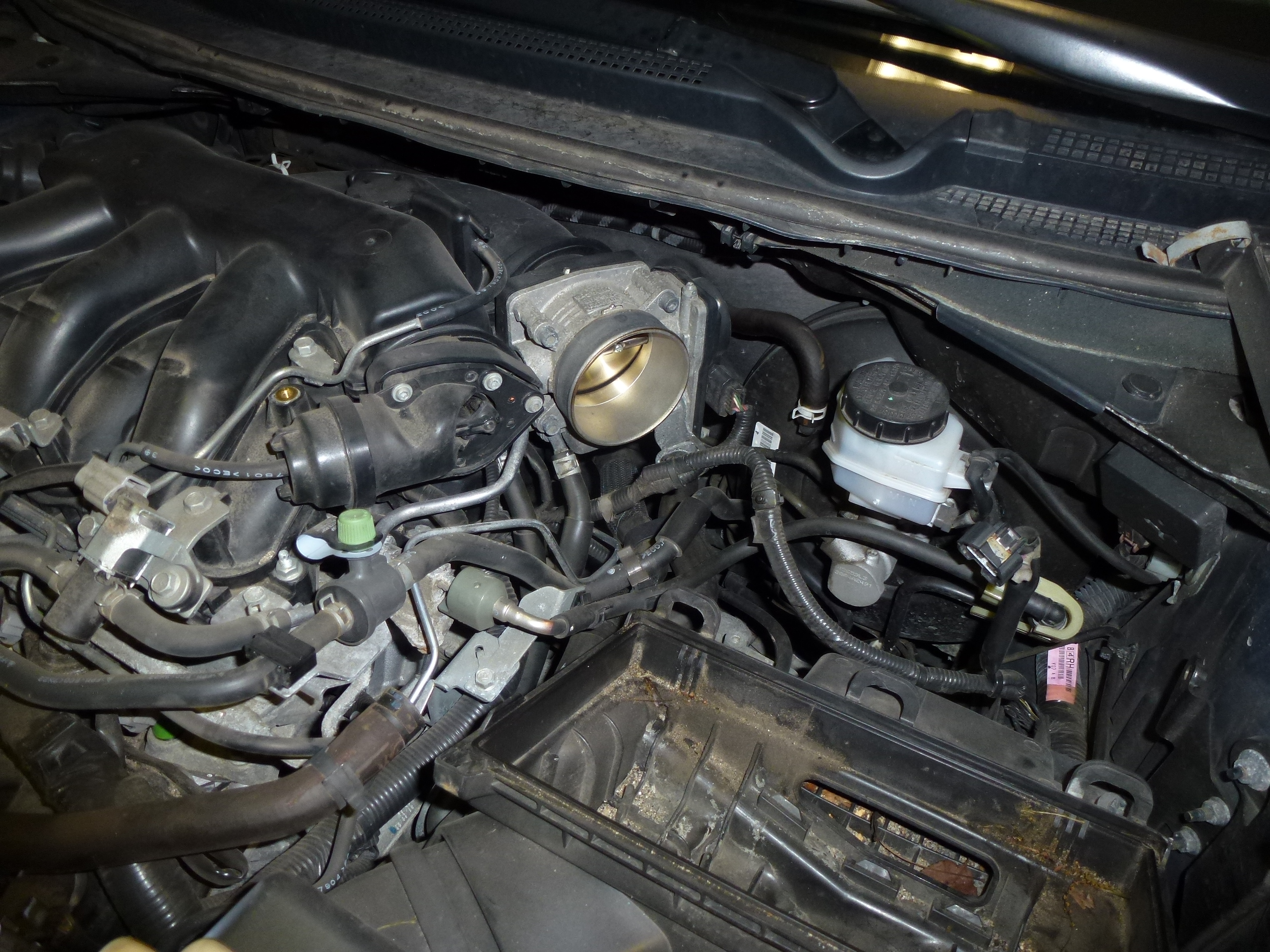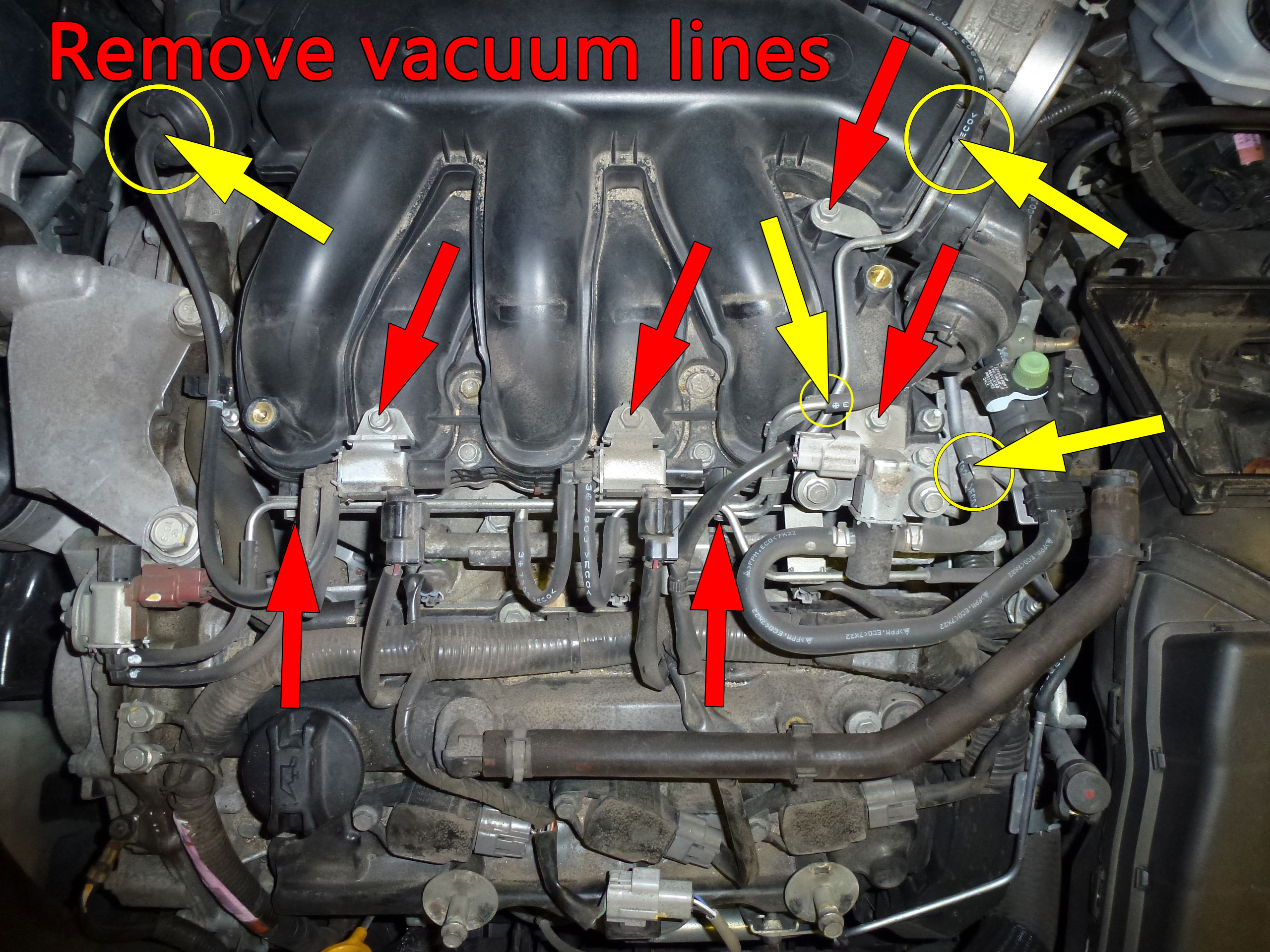 With the bolts and vacuum lines removed, move the vacuum line "manifold" away from the intake manifold.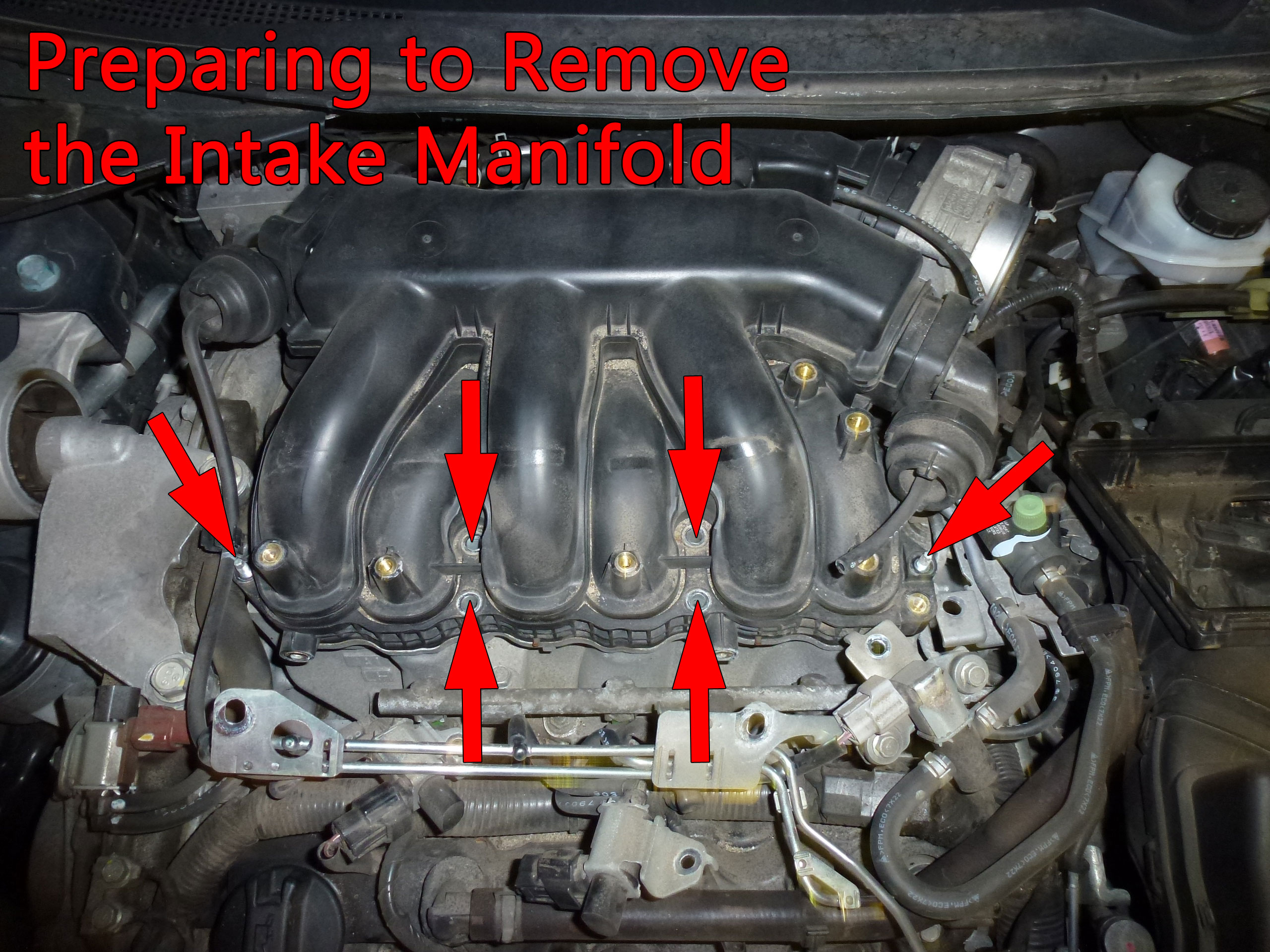 At this point, there are a few more steps to work through before the manifold can be removed.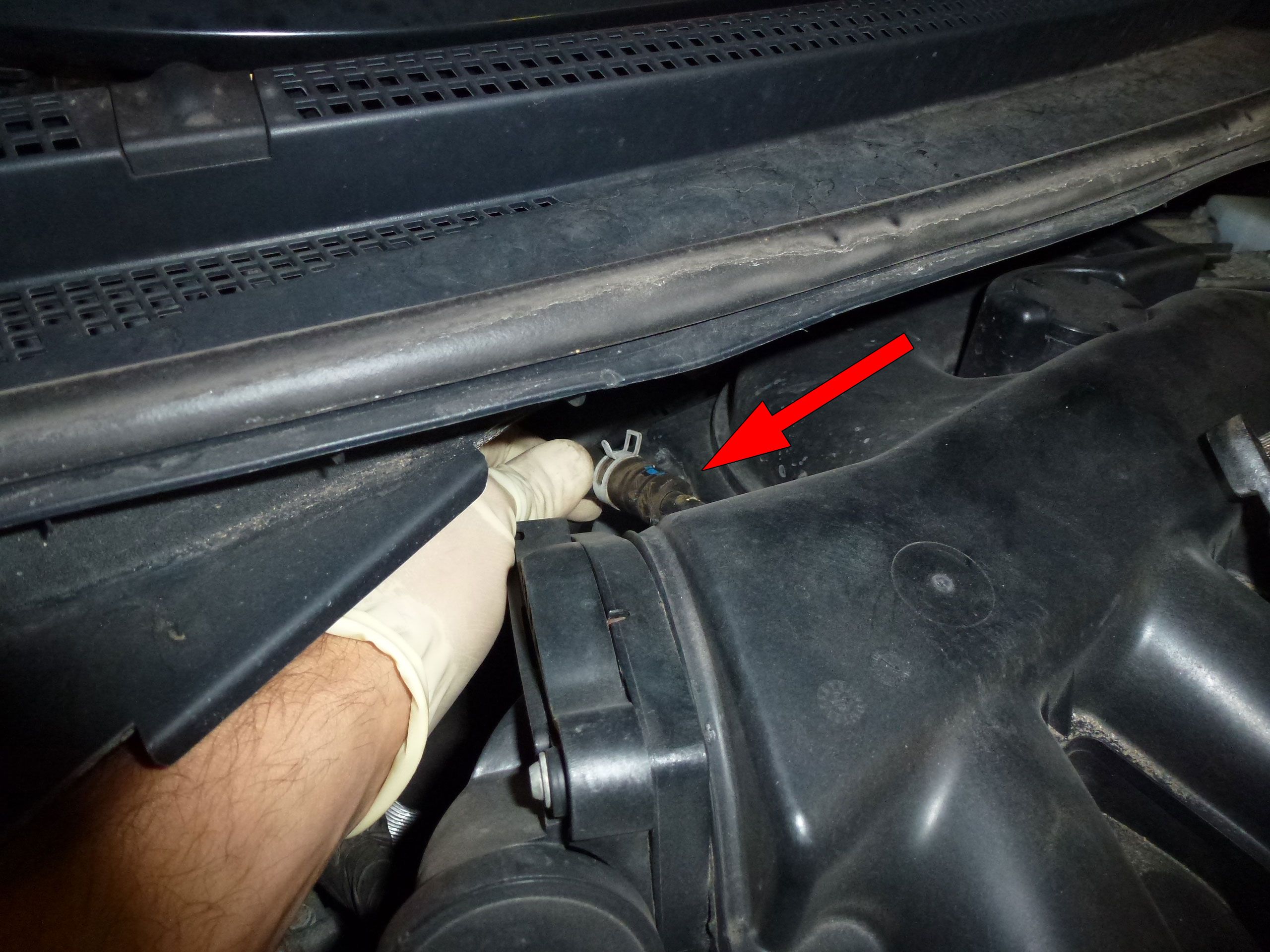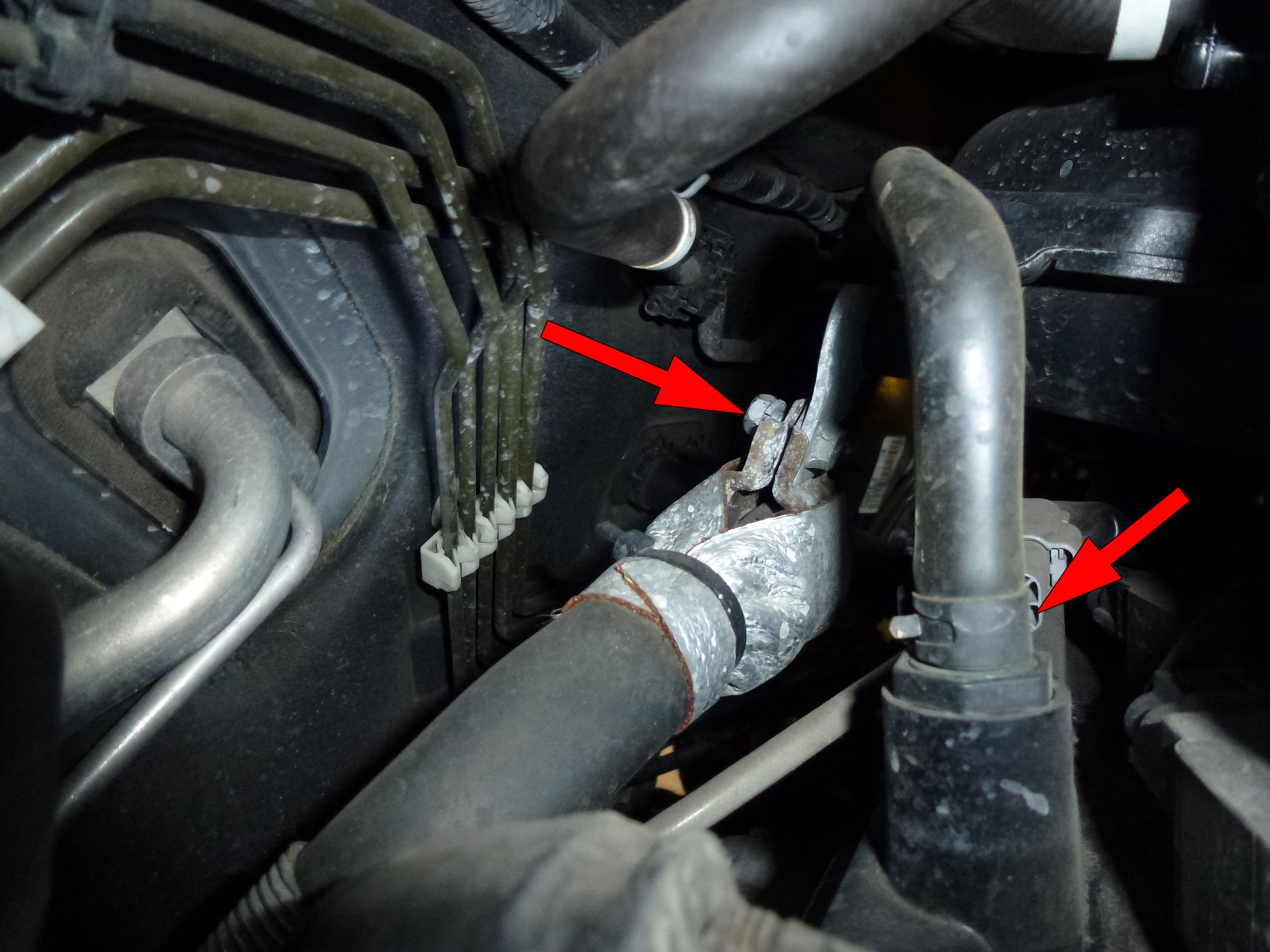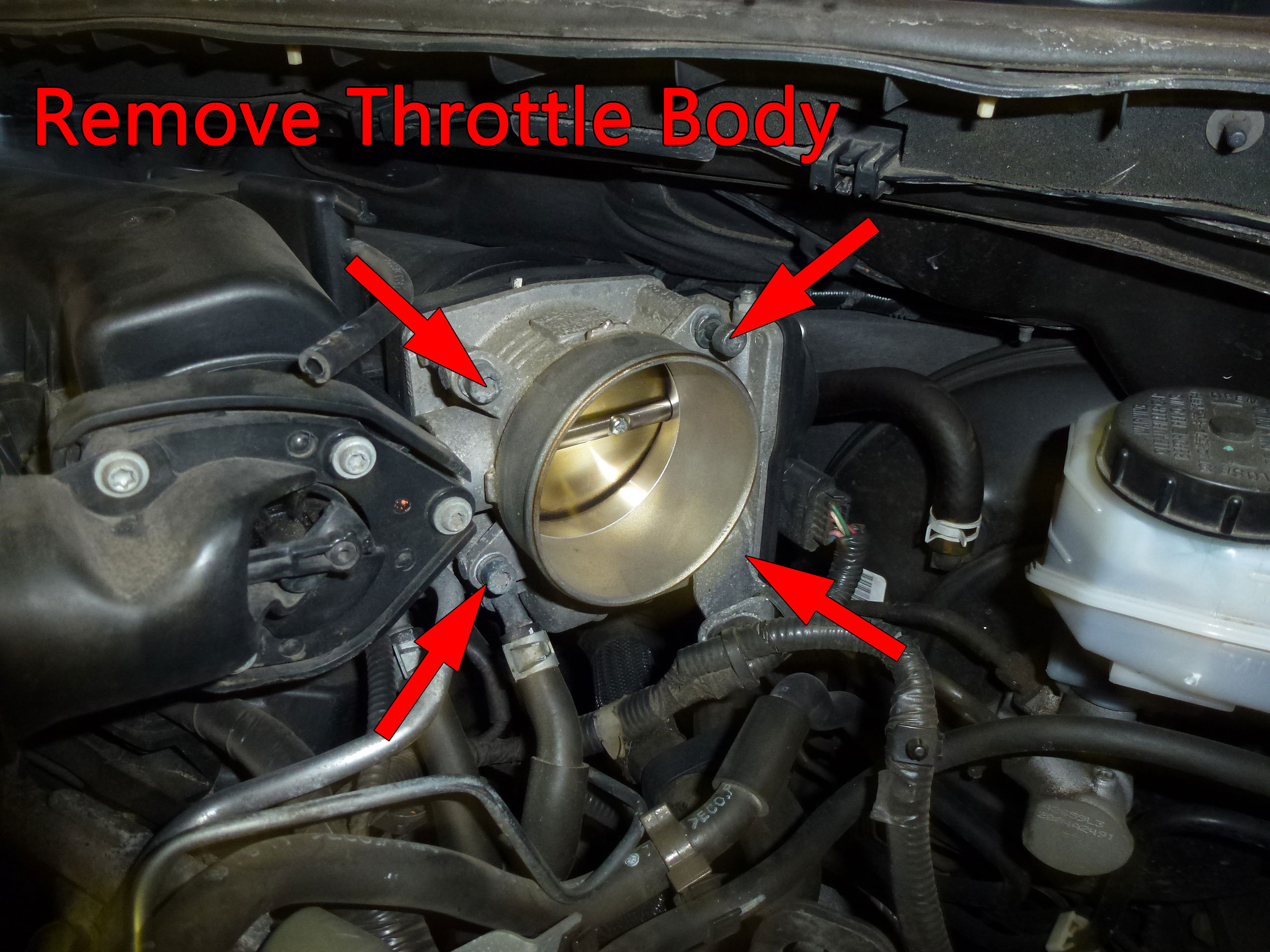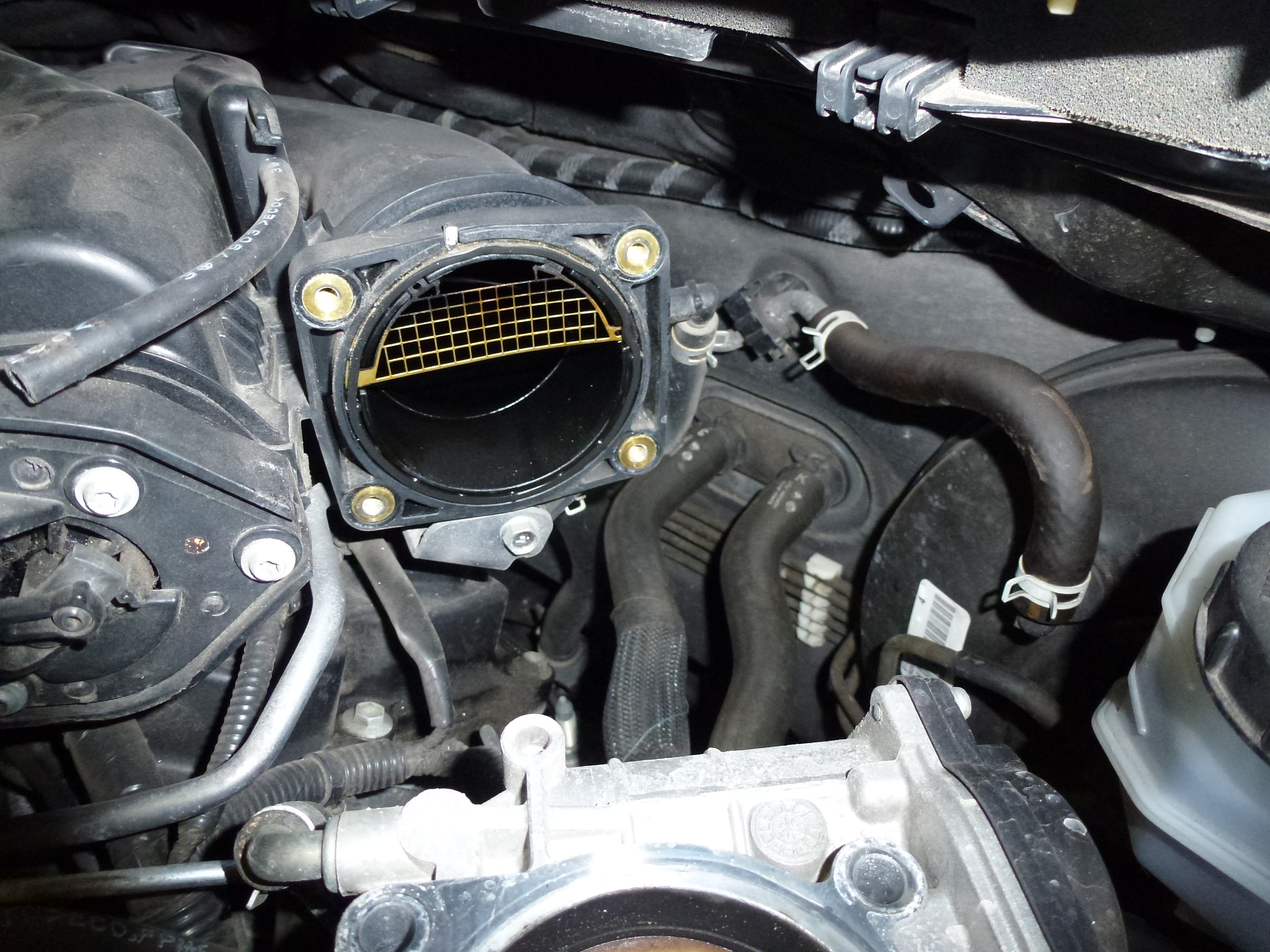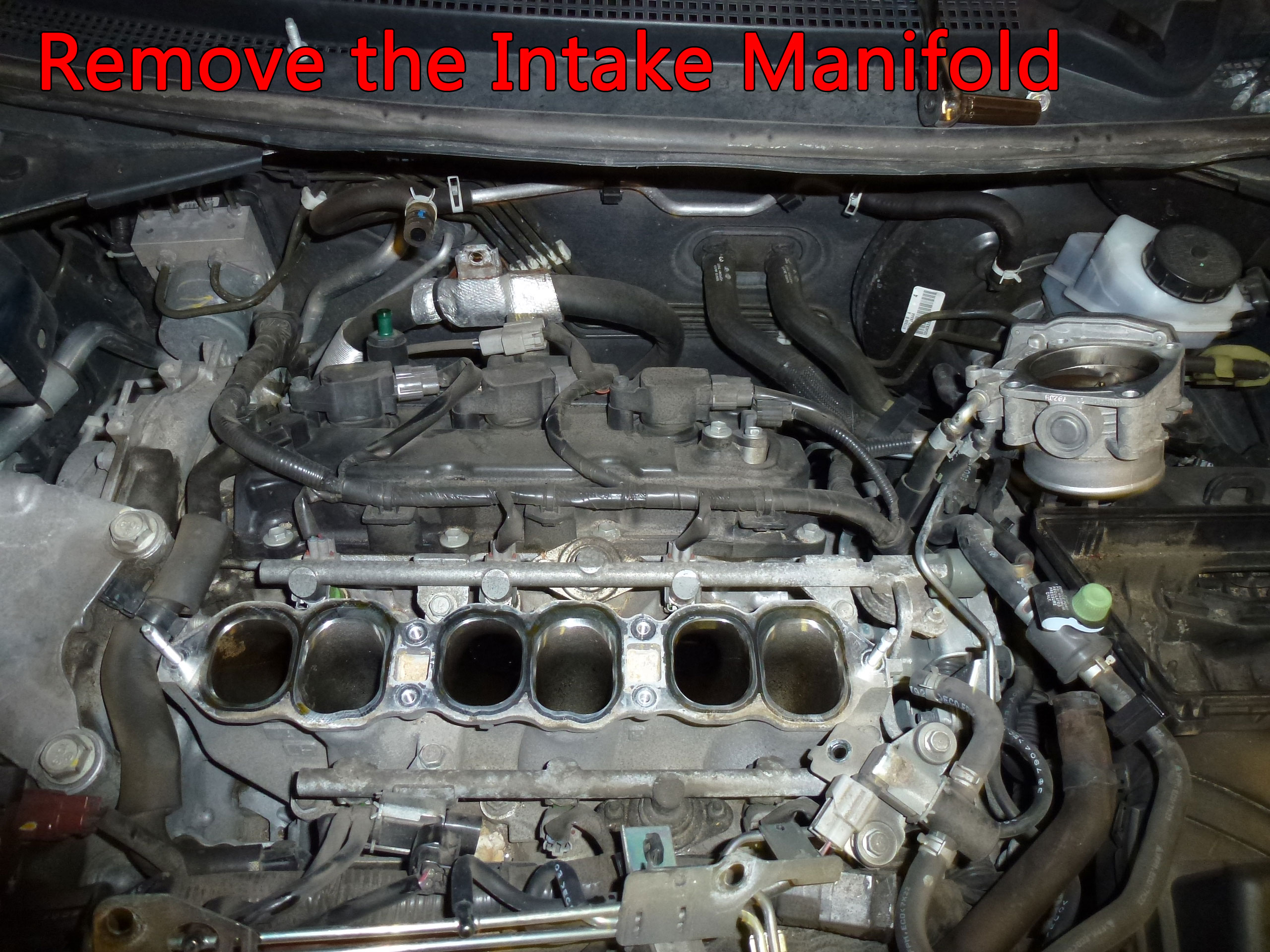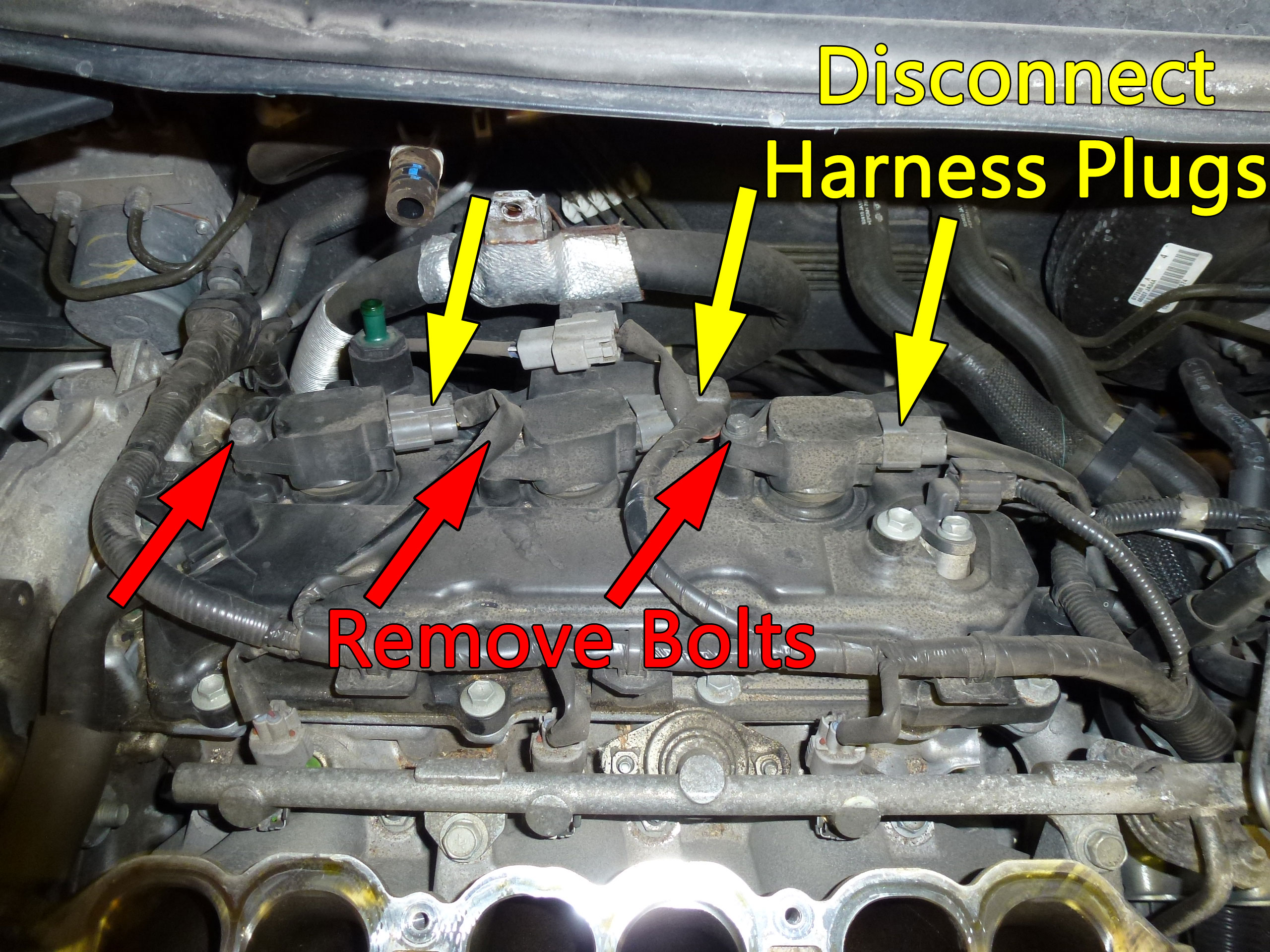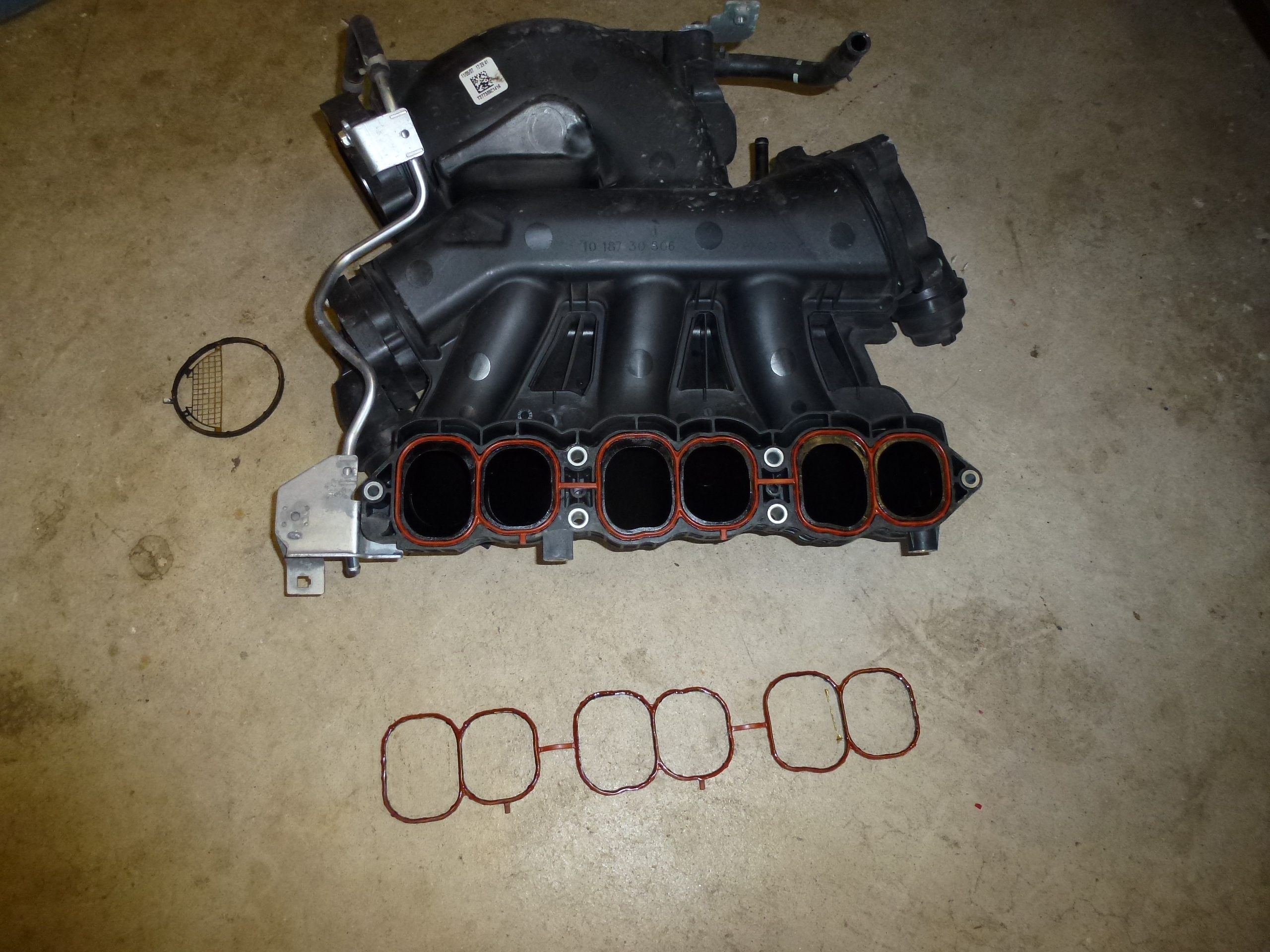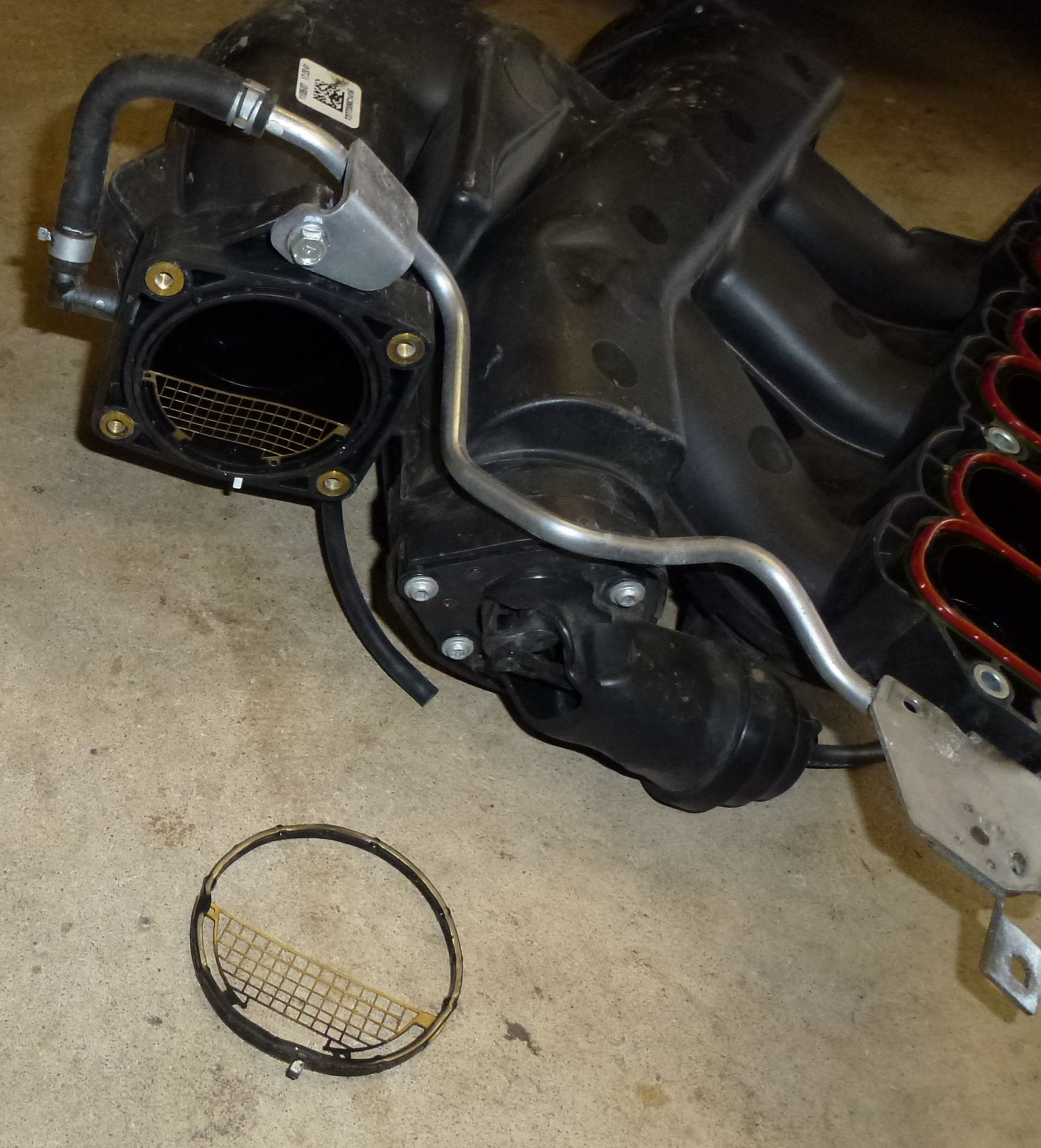 Torque Specs:
Spark plugs 14.5 ft-lbs
Upper intake manifold: 8 ft-lbs
Throttle Body: 6.2 ft-lbs
Coil pack: 5.2 ft-lbs
Torque sequence on the manifold:
—–3—-2—–
5————–6
—–1—-4—–
A quick outline for reassembly:
Use the two studs on the lower intake manifold to line up the upper intake manifold and slide it into place.
Install nuts and bolts to secure the manifold.
Reattach throttle body with 4 allen screws.
Reattach 2 vacuum lines and power steering bracket on the back of the intake manifold.
Set the vacuum line "manifold" in place and install 5 bolts.
Reattach 4 vacuum lines.
Slide the intake tube back into place and attach large vacuum line.
Install the air box cover, tighten hose clamps and reattach the air temperature sensor on the air box.
Pop the engine cover in place and install 2 allen bolts.
Now that it's done, you won't have to worry about it for another 100,000 miles!
Good Luck!