The Definitive 300ZX Brake Swap – Justifying The Upgrade
Why do this swap?  What are the benefits?  The primary purpose is to improve the overall braking performance.  This is accomplished by installing larger rotors and calipers.  The Nissan Z32 300ZX provides the 240SX enthusiast an OEM option that is considerably less expensive than aftermarket kits.  When I originally wrote about this brake swap in 2002, the only cost effective route was to buy used parts.  Now we have sources like RockAuto.com that sells re-manufactured calipers at prices lower than used calipers cost over a decade ago.  Other options available today include e-brake adapters, 5-lug conversion hubs, braided SS lines for the front and back to name a few.
This section will illustrate the physical difference between the original 240SX brake hardware and the 300ZX brake hardware and include my overall impression of the swap.
One thing to note, this swap can easily be completed on a 4-lug setup by ordering re-drilled rotors.  Before you go out to buy parts, you need to decide which front calipers you would like to have, or which calipers you may already have. Here is information and pictures regarding the difference between calipers prepared by Asad Aboobaker:
The following is a comparison of some different Z32 300ZX brake calipers. The "26mm Aluminum" calipers were used ONLY on 1990 non-turbos. They used a 280mm x 26mm rotor. The "30mm Aluminum" calipers were used on 1990 Twin-turbos and ALL 1991-1992.5 300ZX's (both turbo and non-turbo alike). They used a 280mm x 30mm rotor. The "30mm Iron" calipers were used on ALL 1992.5-1996 300ZX's (both turbo and non-turbo alike). They also used the 280mm x 30mm rotor. Of course, the easiest way to tell aluminum from iron is to use a magnet, but I hope this helps some people trying to figure out what they've got/are getting if buying with just a picture for info.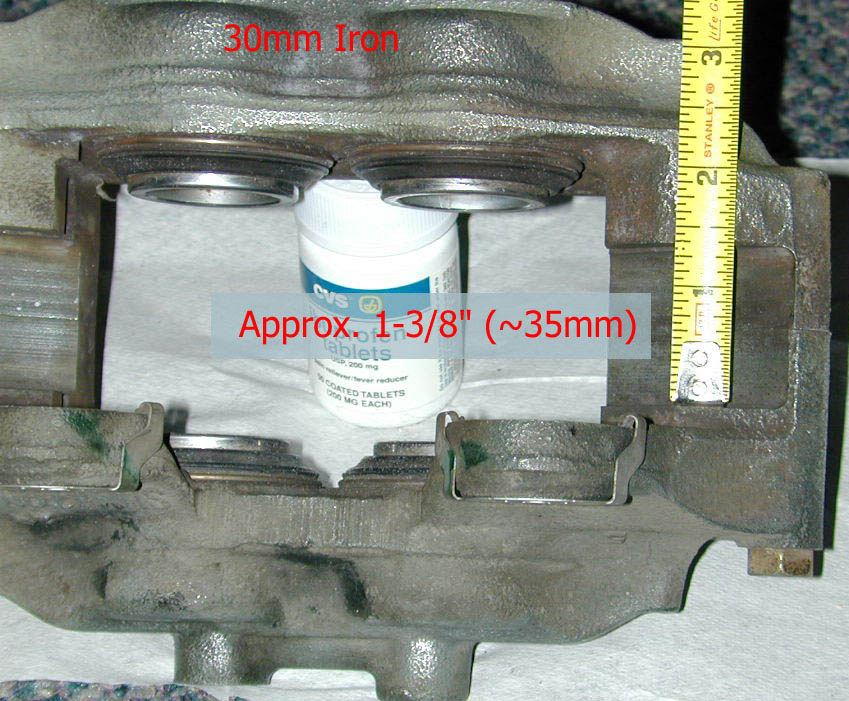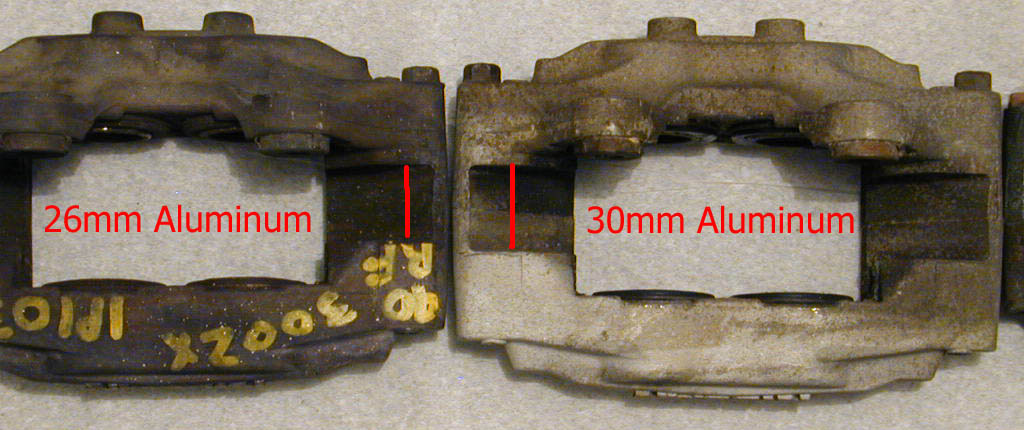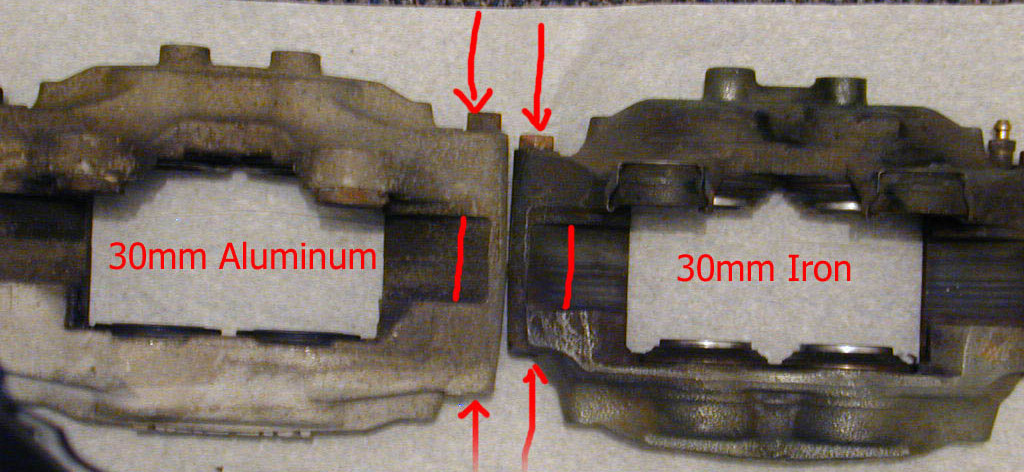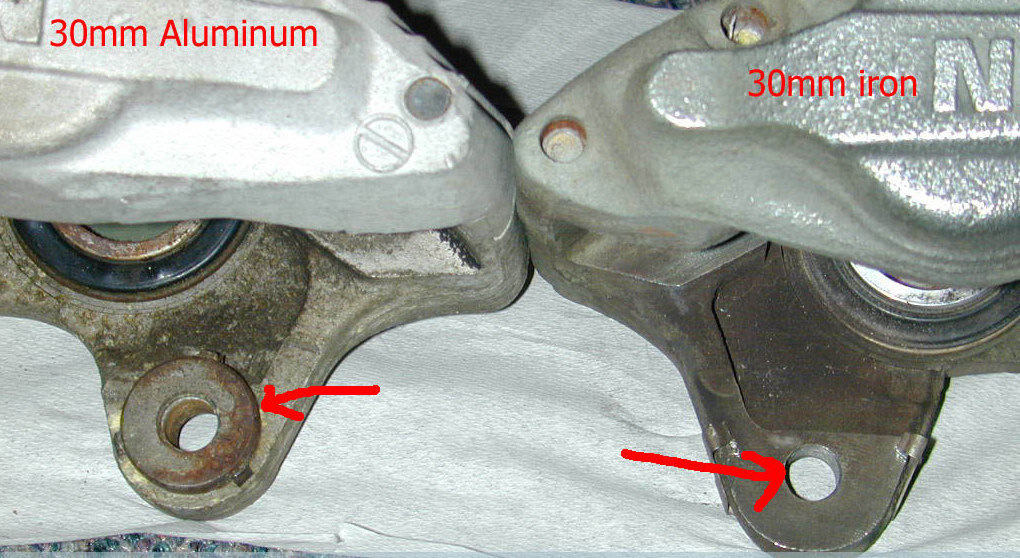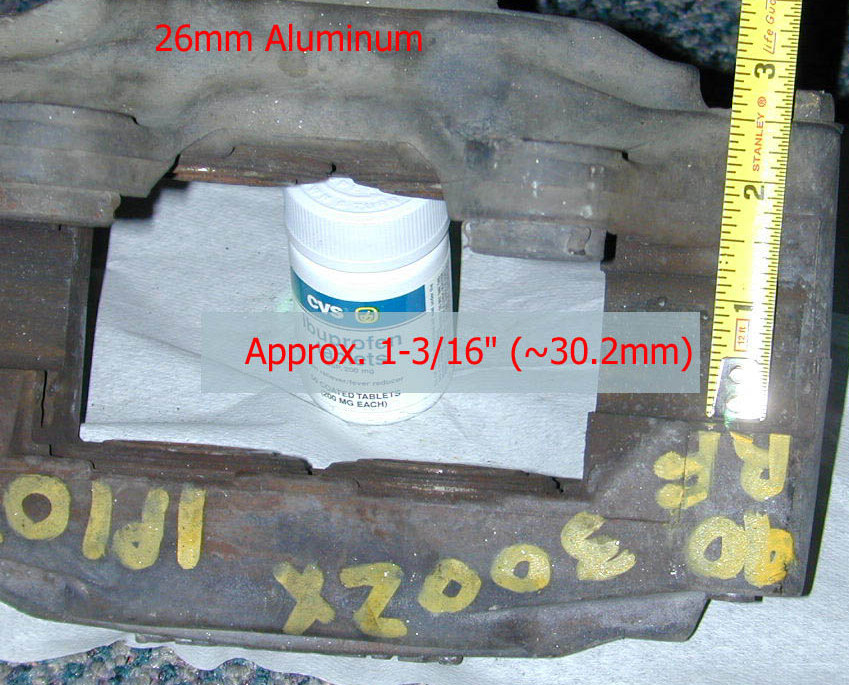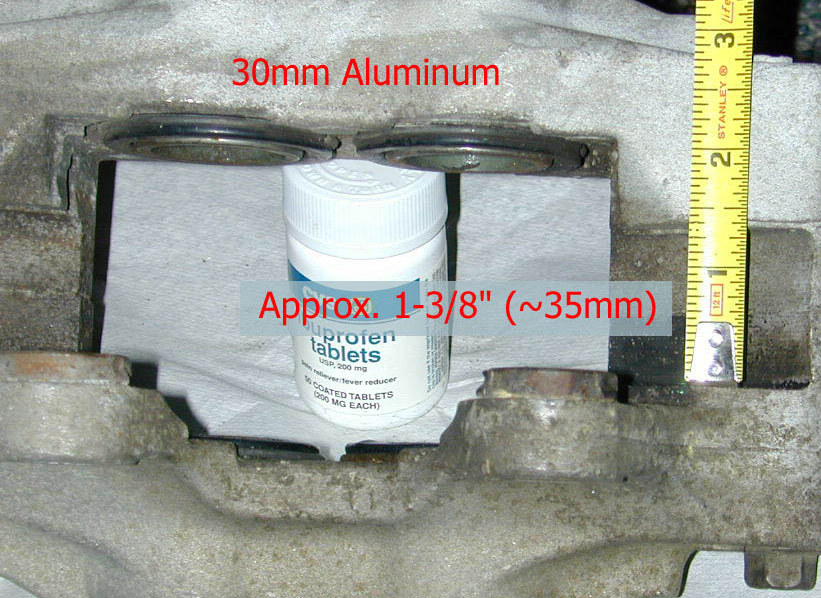 The front brakes start out as a 9.8″ vented rotor and single piston caliper.  The 300ZX offers an 11″ rotor with a massive 4-piston caliper.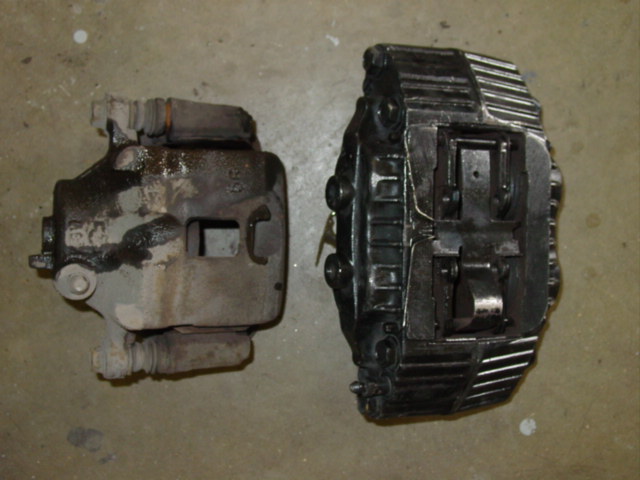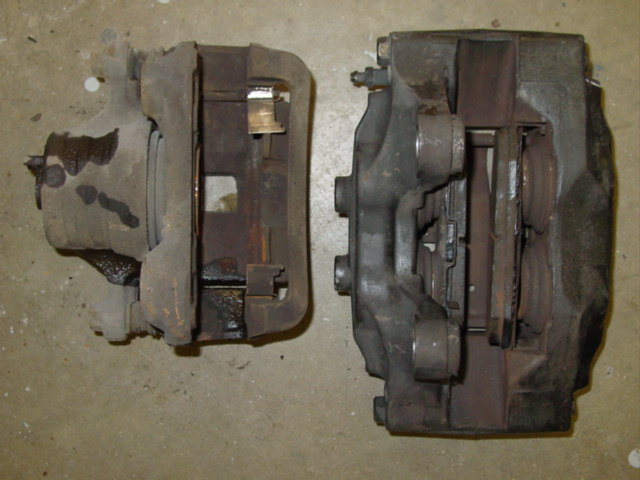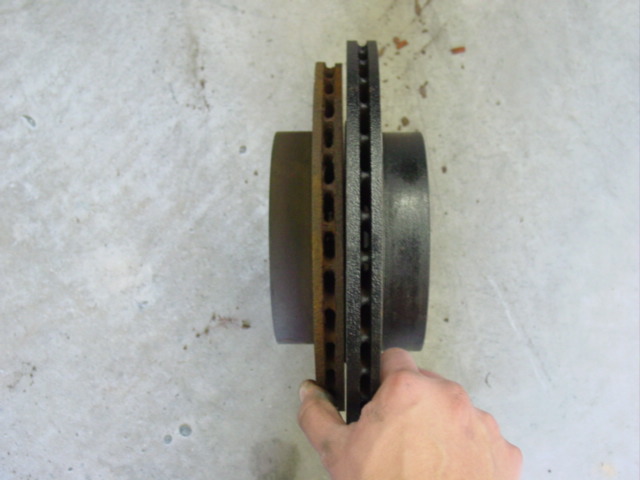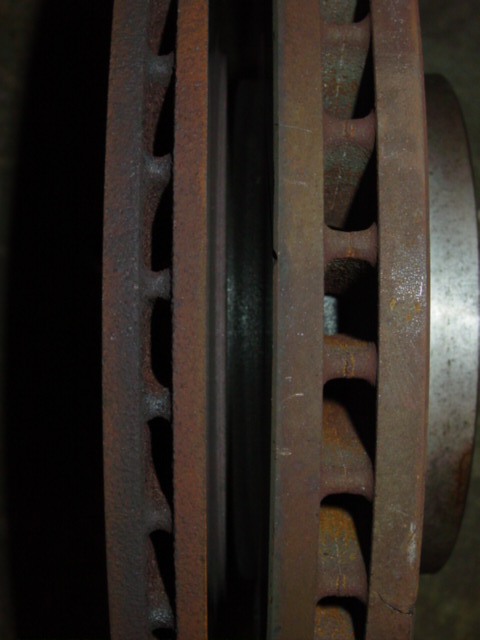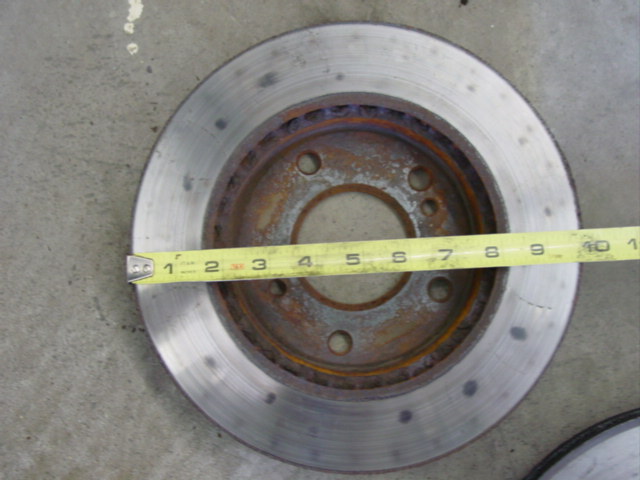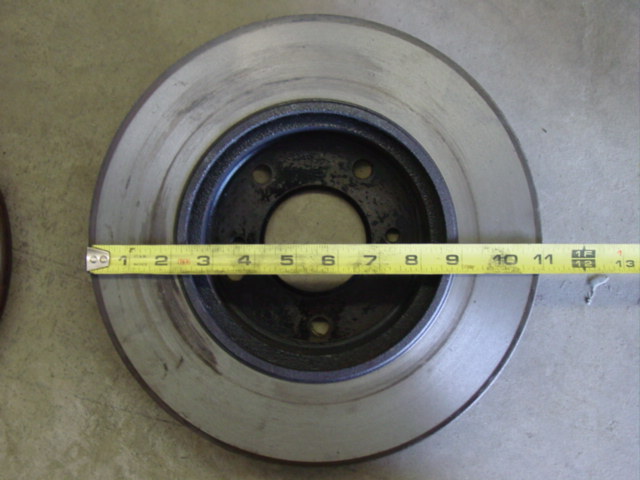 The rear brakes start out as a 10.2″ non vented rotor with a single piston caliper.  Upgrading to the 300ZX equipment rewards you with an 11.6″ vented rotor with a separate drum e-brake and a 2 pistons caliper.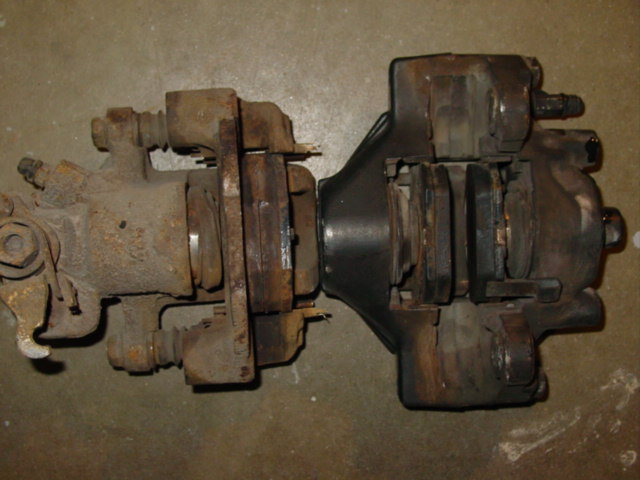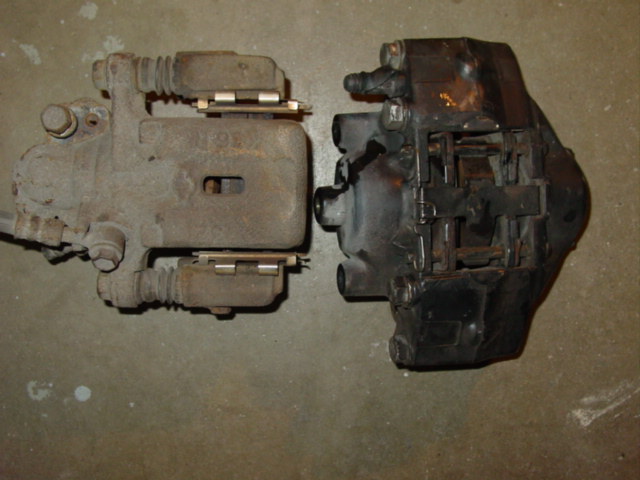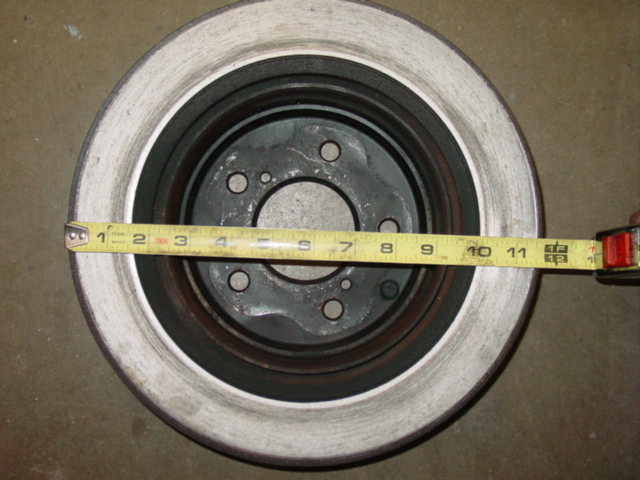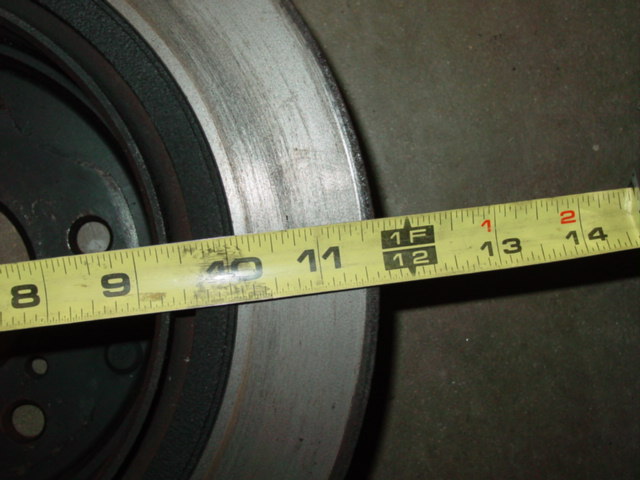 Impressions
I can say, without a doubt, that the swap made a significant improvement in braking performance! I never had a chance to compare stock to swapped on a race track but it is clear that the swap provides the foundation that will provide as much braking as anyone would need.  Pair this swap with a set of aggressive pads and the car will be ready for anything.
I also had a chance to experience the caliper and rotor upgrades prior to swapping the master cylinder.  I didn't have one ready when I did the first part.  Using the stock 240SX master cylinder with the 300ZX brakes results in a very spongy pedal.  The master cylinder upgrade resolved that issue and improved brake feel better than any other part of the swap.
The next section will cover the front brake installation.  Click on the link below to see the complete series.