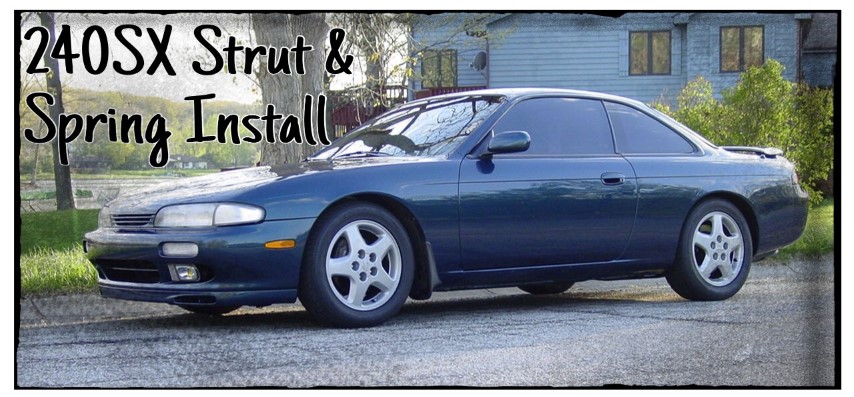 If you are tired of the giant wheel well gap, or are looking for sure footed handling offered by a more aggressive suspension, this write-up will walk you through the process of swapping new springs and struts into your 240SX.
I installed Eibach Sportline Springs and KYB GR2 struts.  This write-up will work for virtually any spring and strut combination.  Installing a full coil-over kit will simplify the process by eliminating the need to compress and remove the original springs.
Tools Necessary:
Metric wrenches and sockets
Impact gun (not necessary but definitely helpful)
Spring compressor
Front Springs and Struts:
Once you have raised and secured the vehicle, the fun can begin!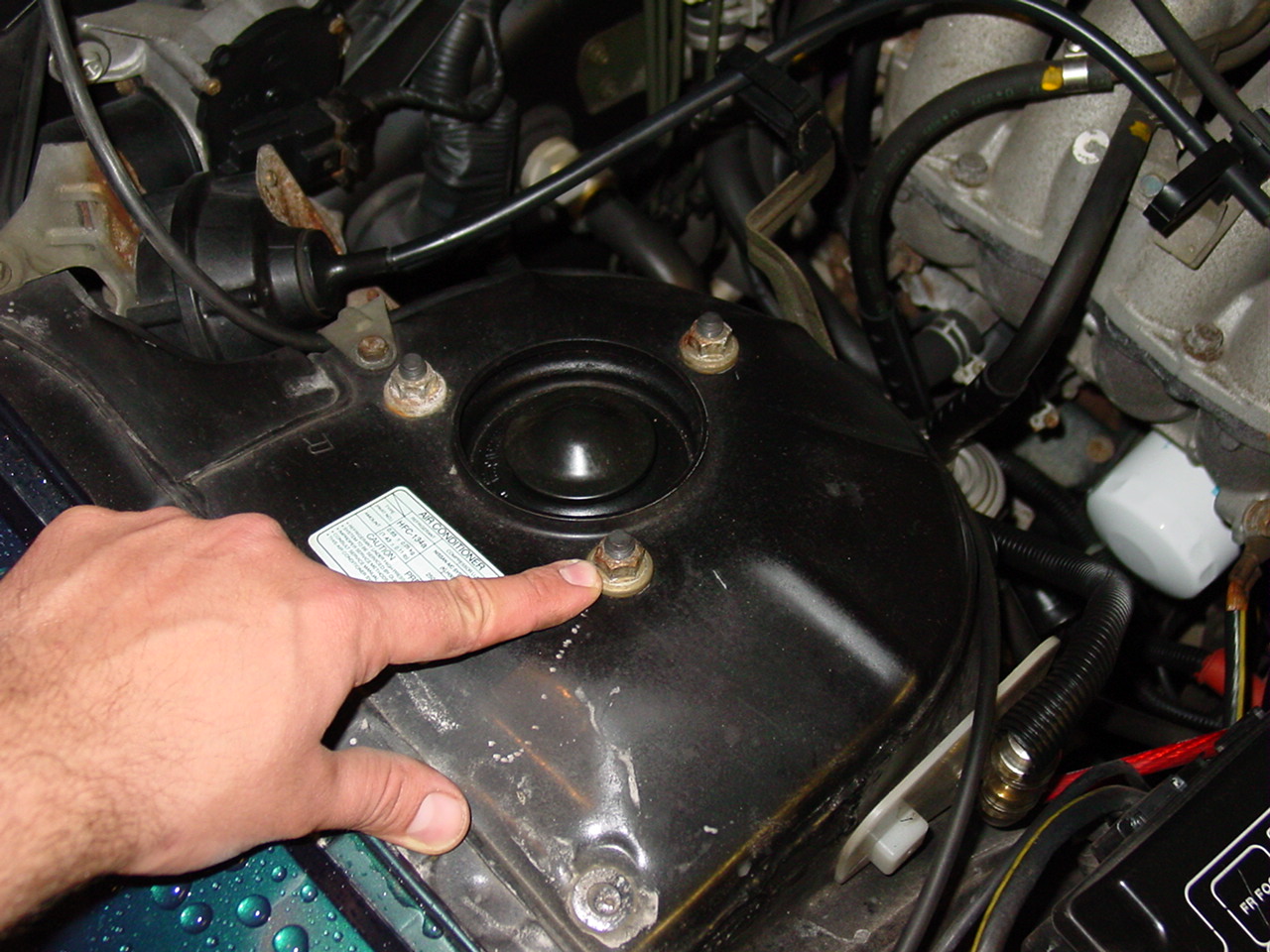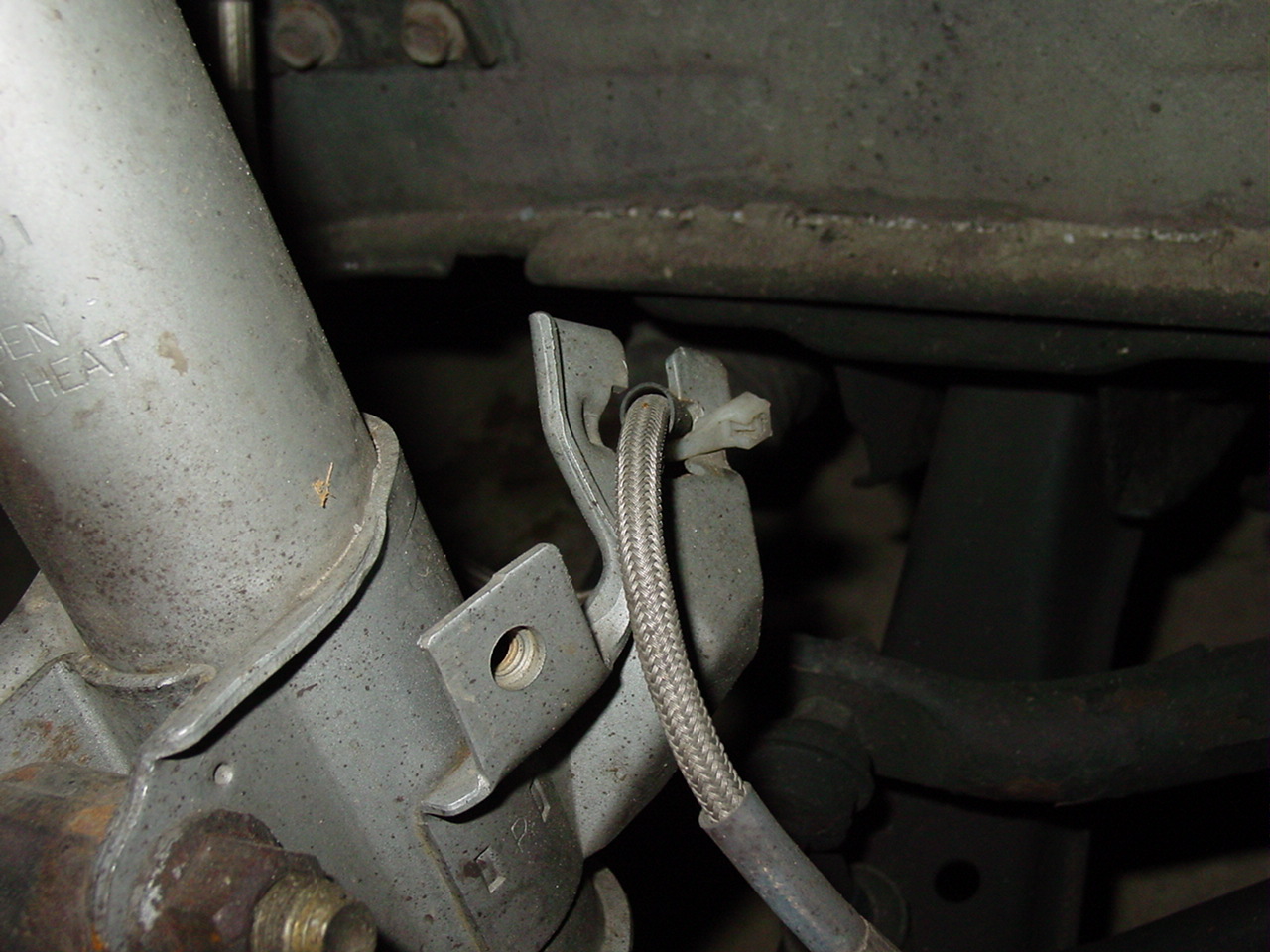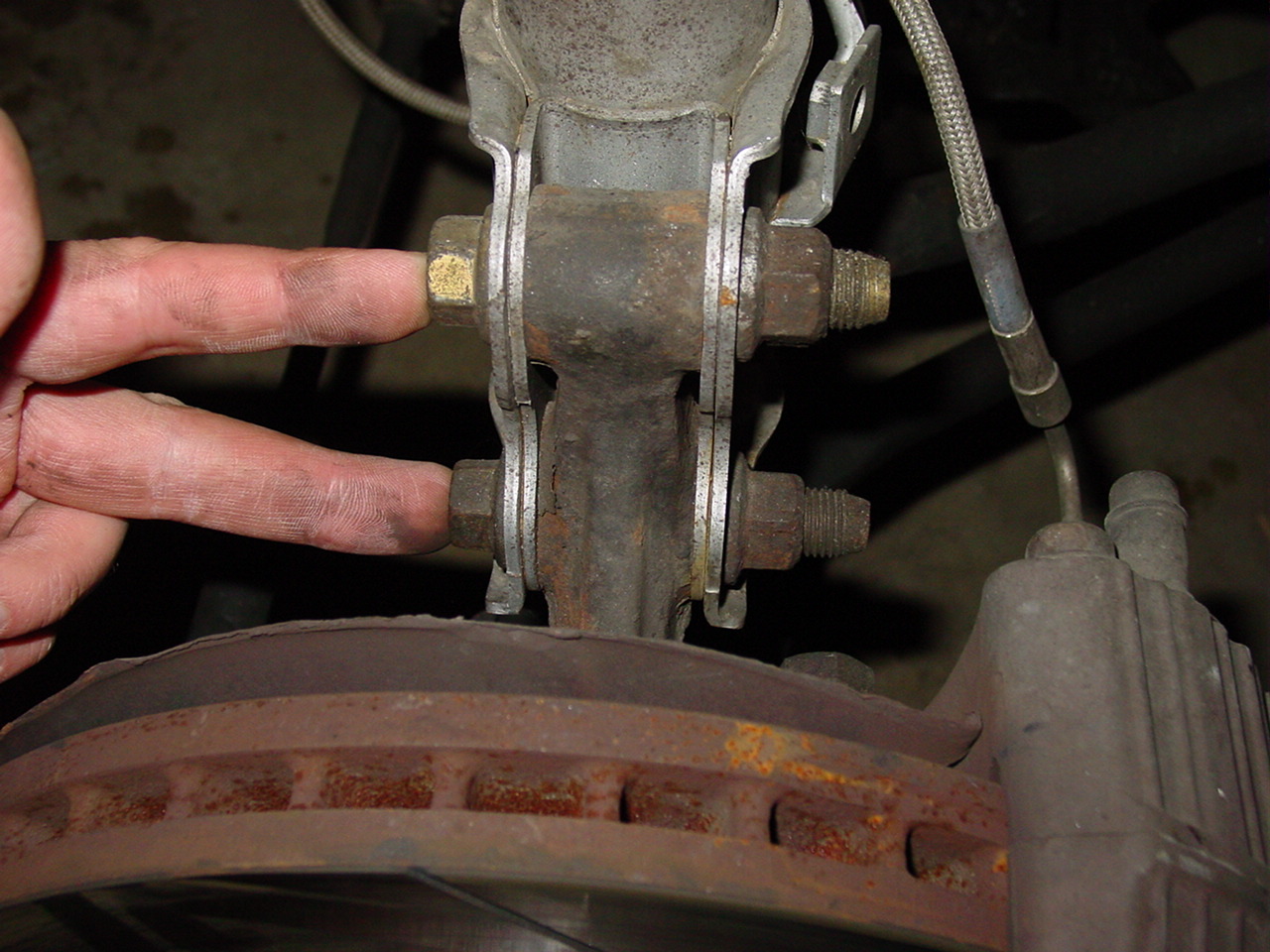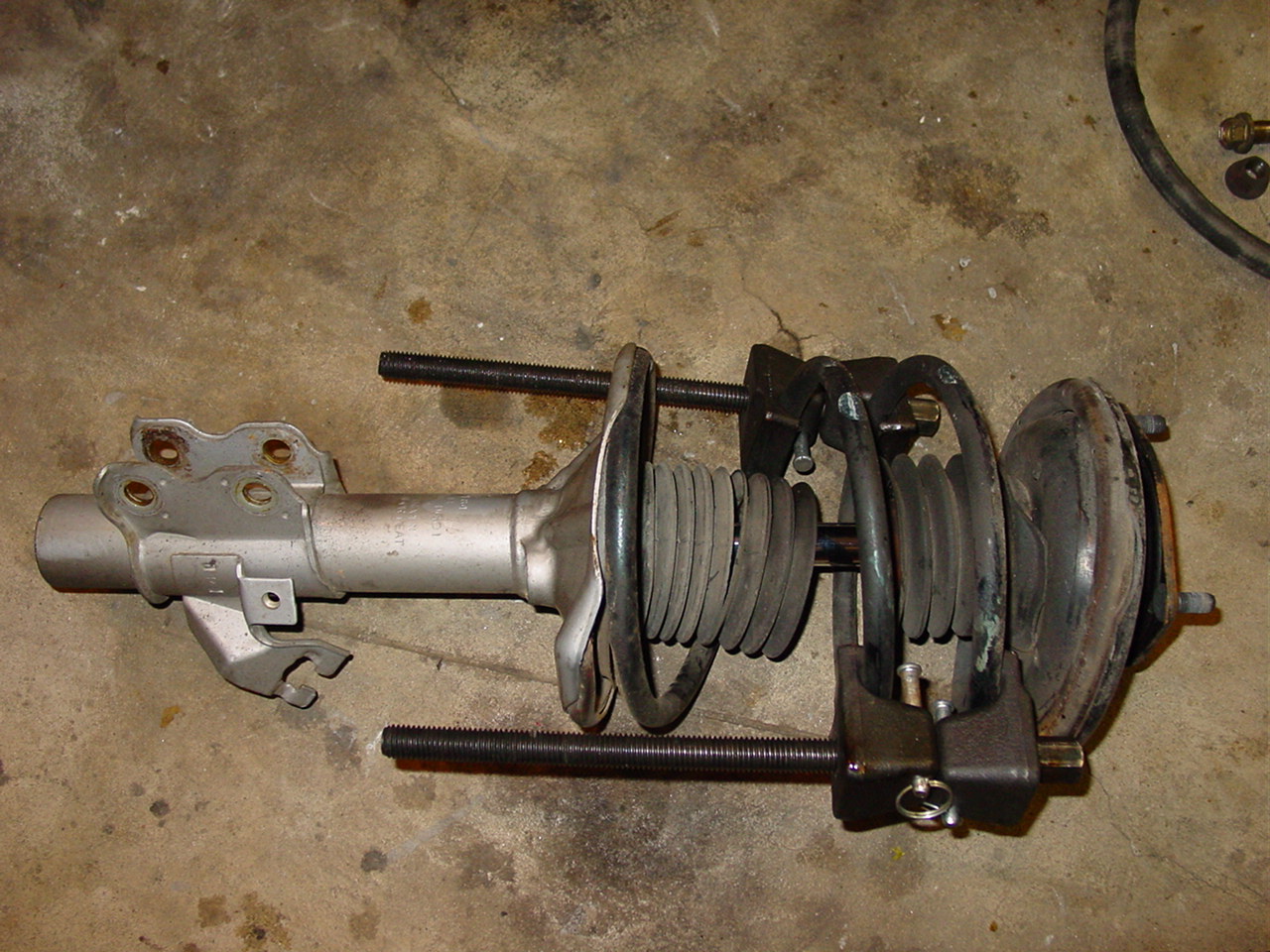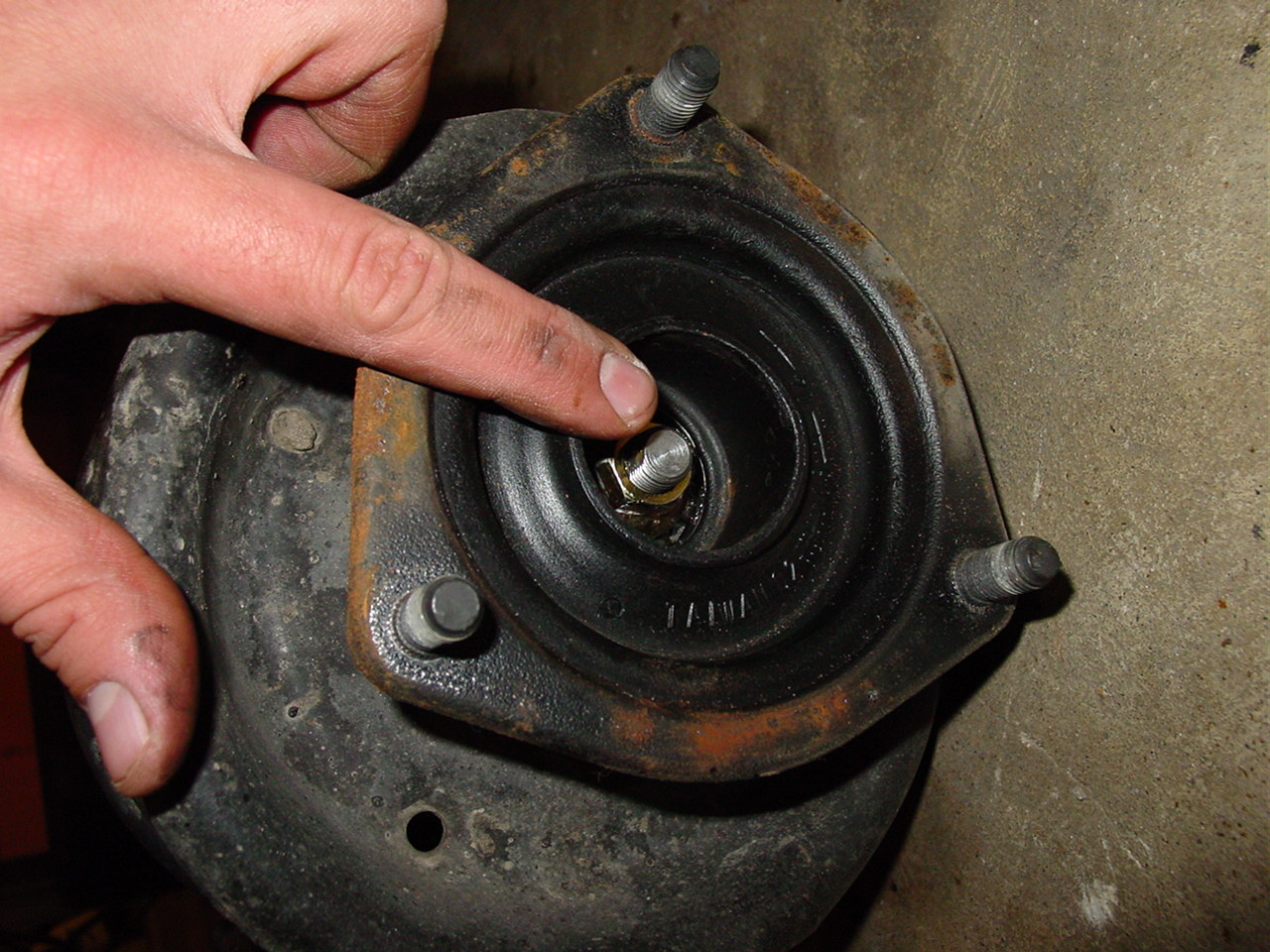 If you aren't installing a complete coil over set, you will need to reuse the spring hat, strut mount, and dust boot. Replace the dust boot if it is worn and cracked (like those in the pictures).  With everything apart, this is a great opportunity to replace the upper mount if it is worn and not turning smoothly.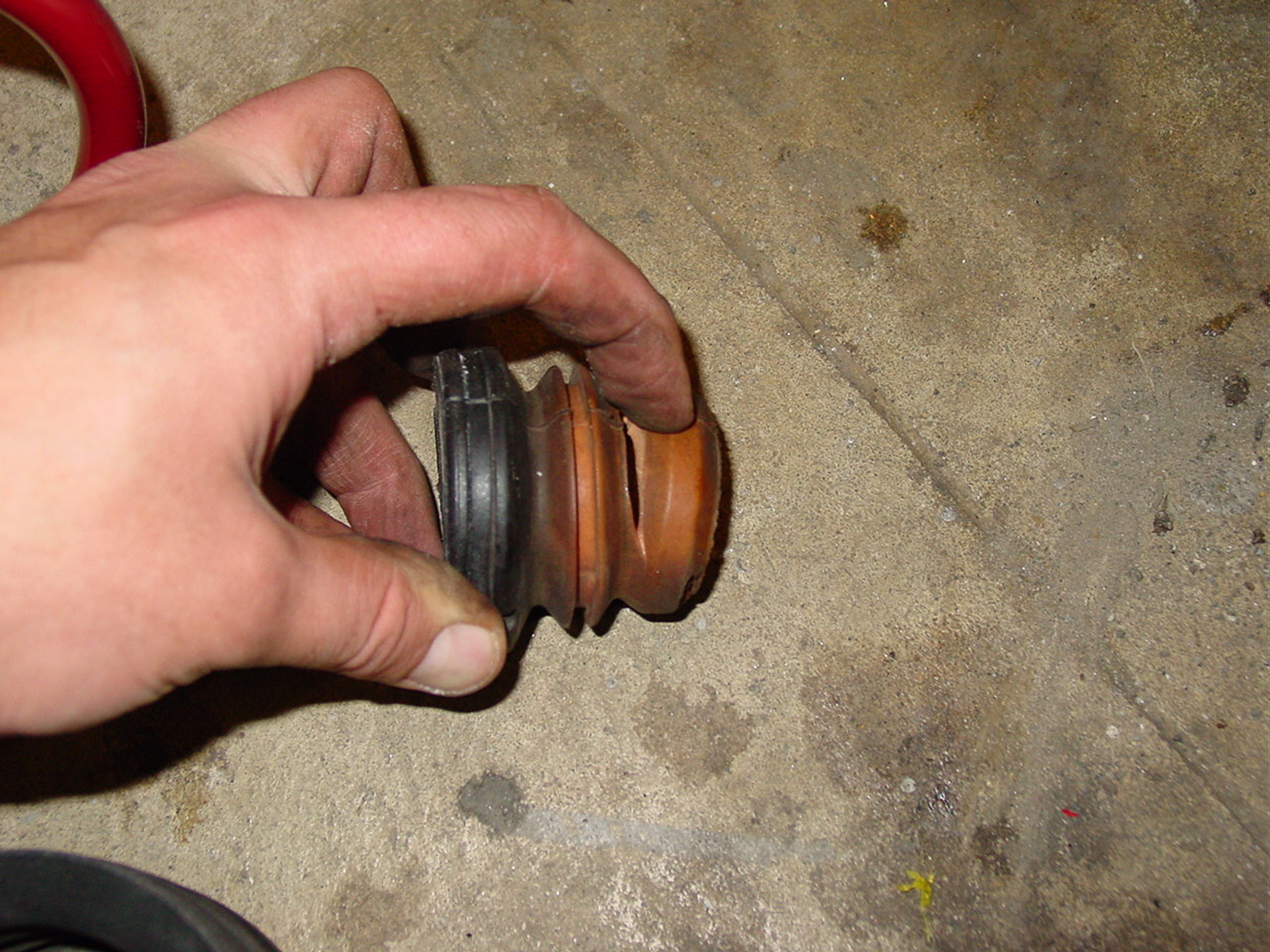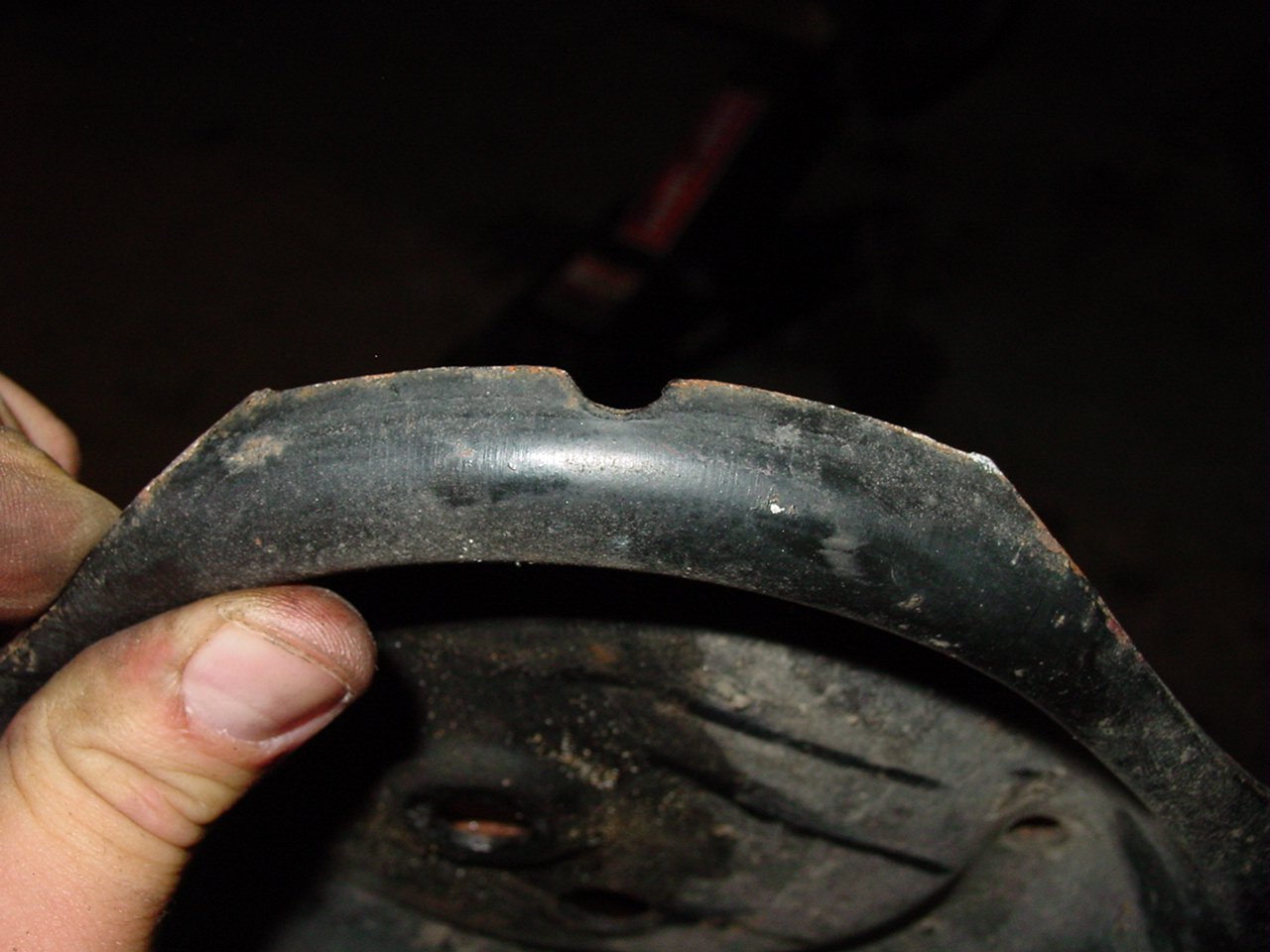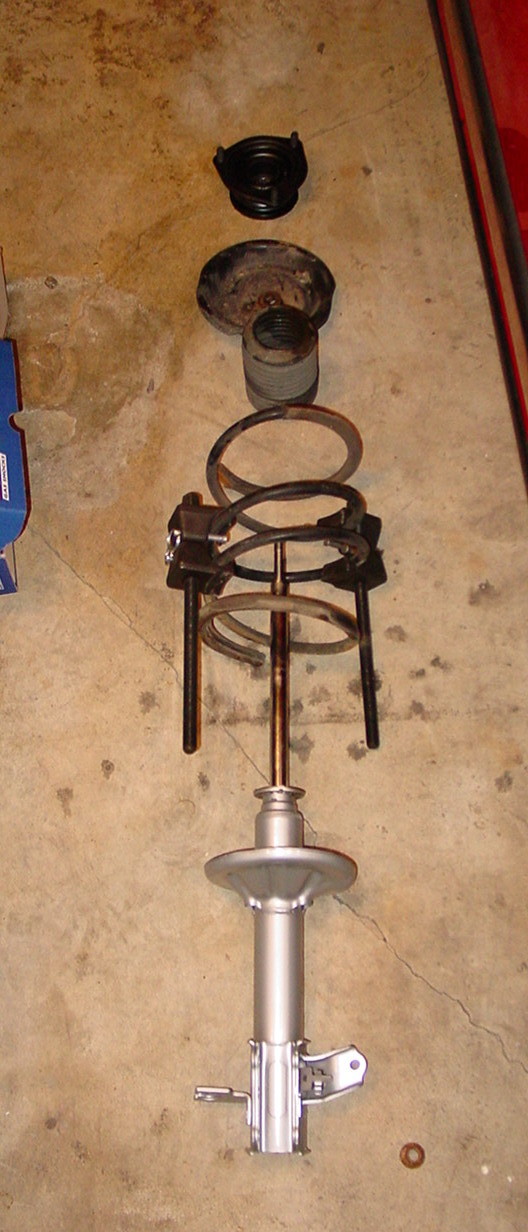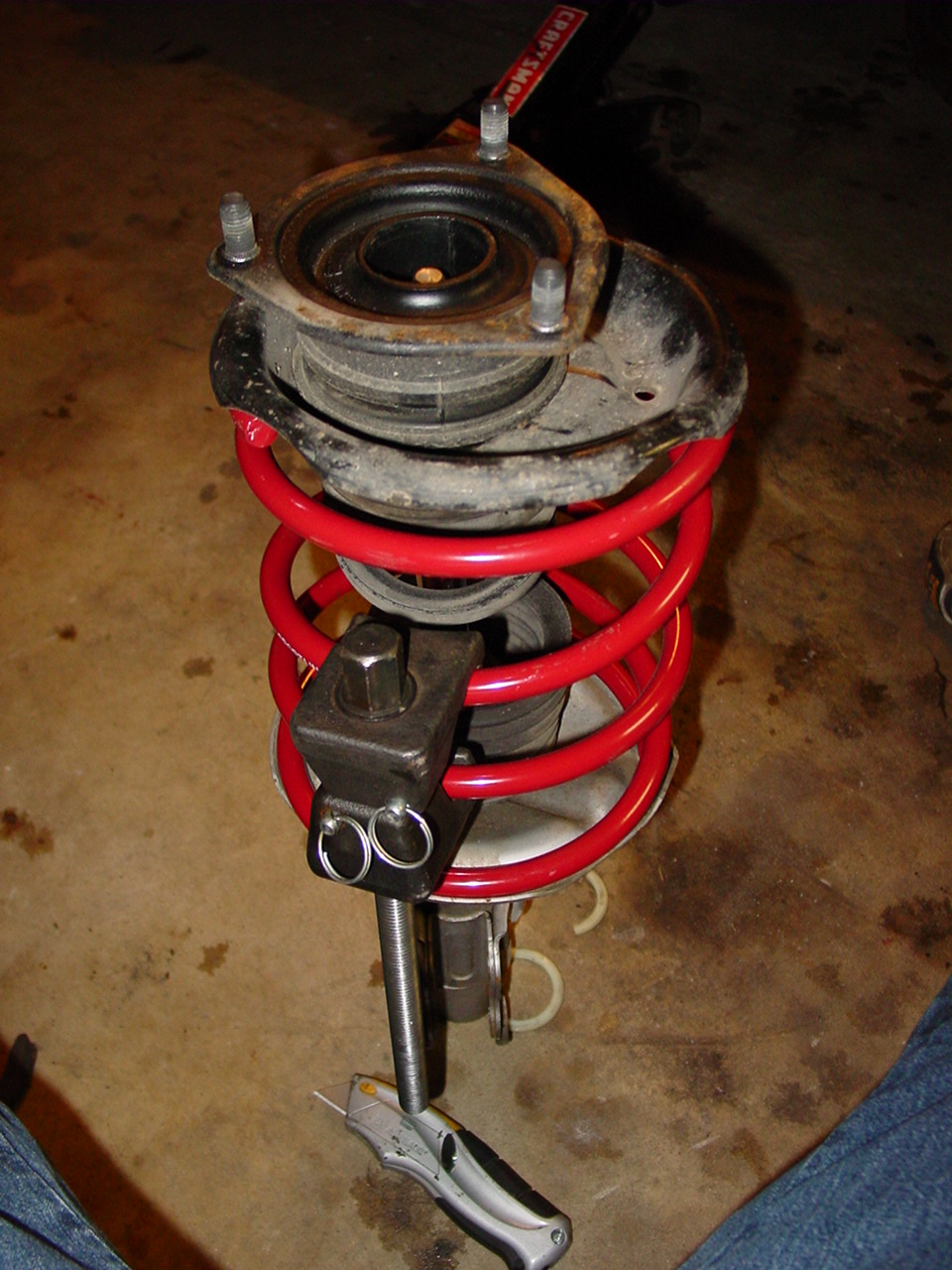 Moving along to the rear…
Rear springs and struts: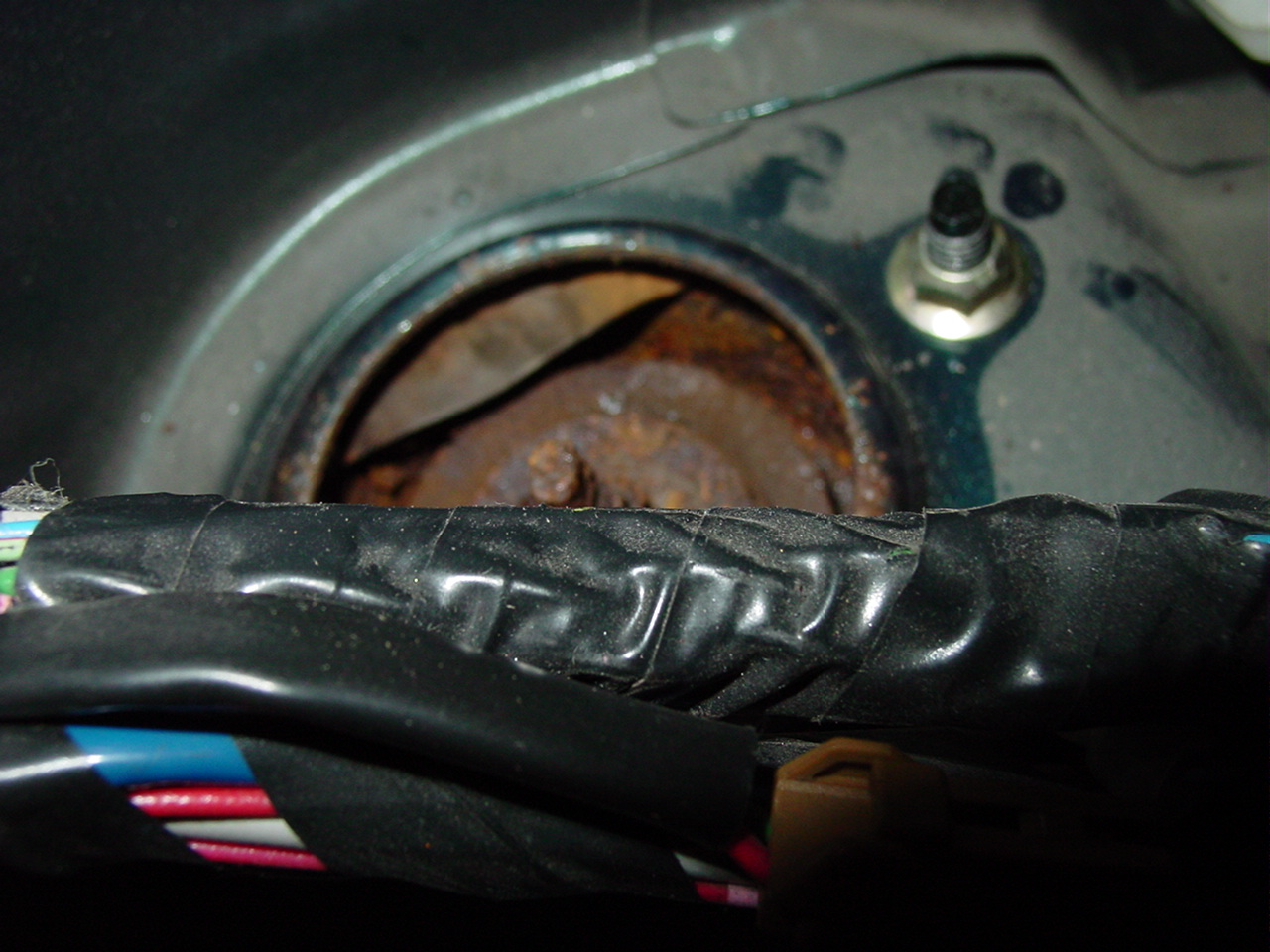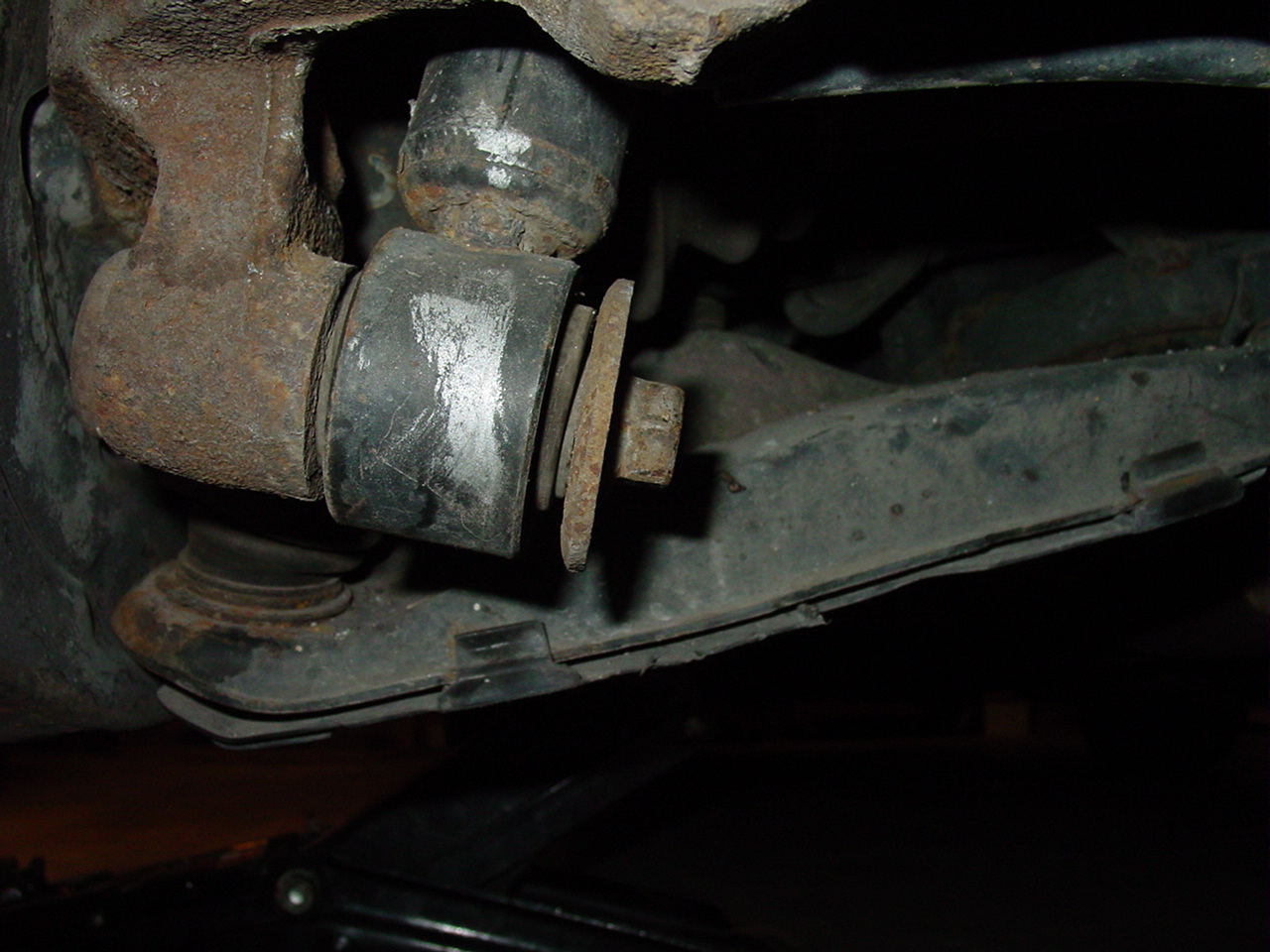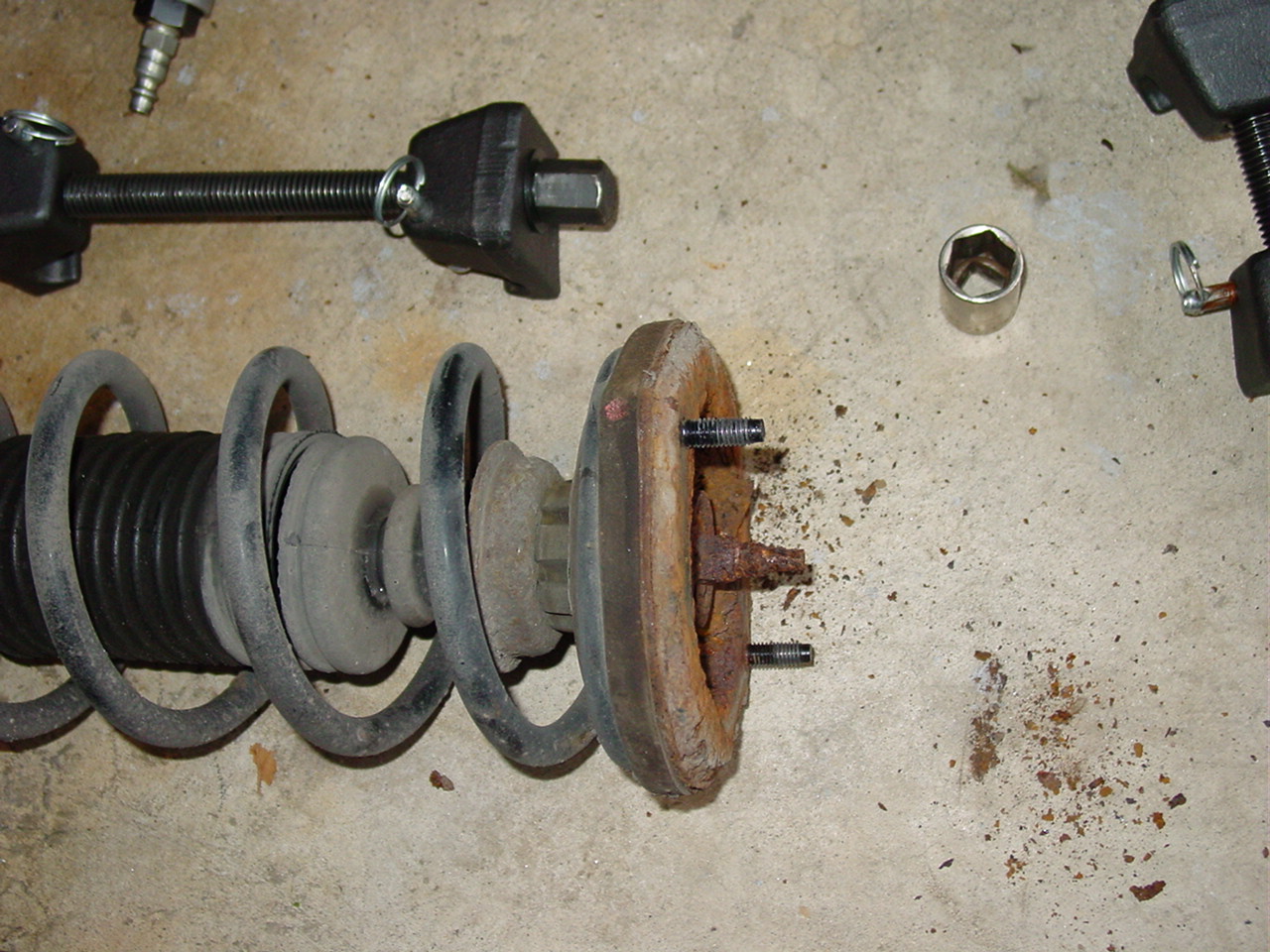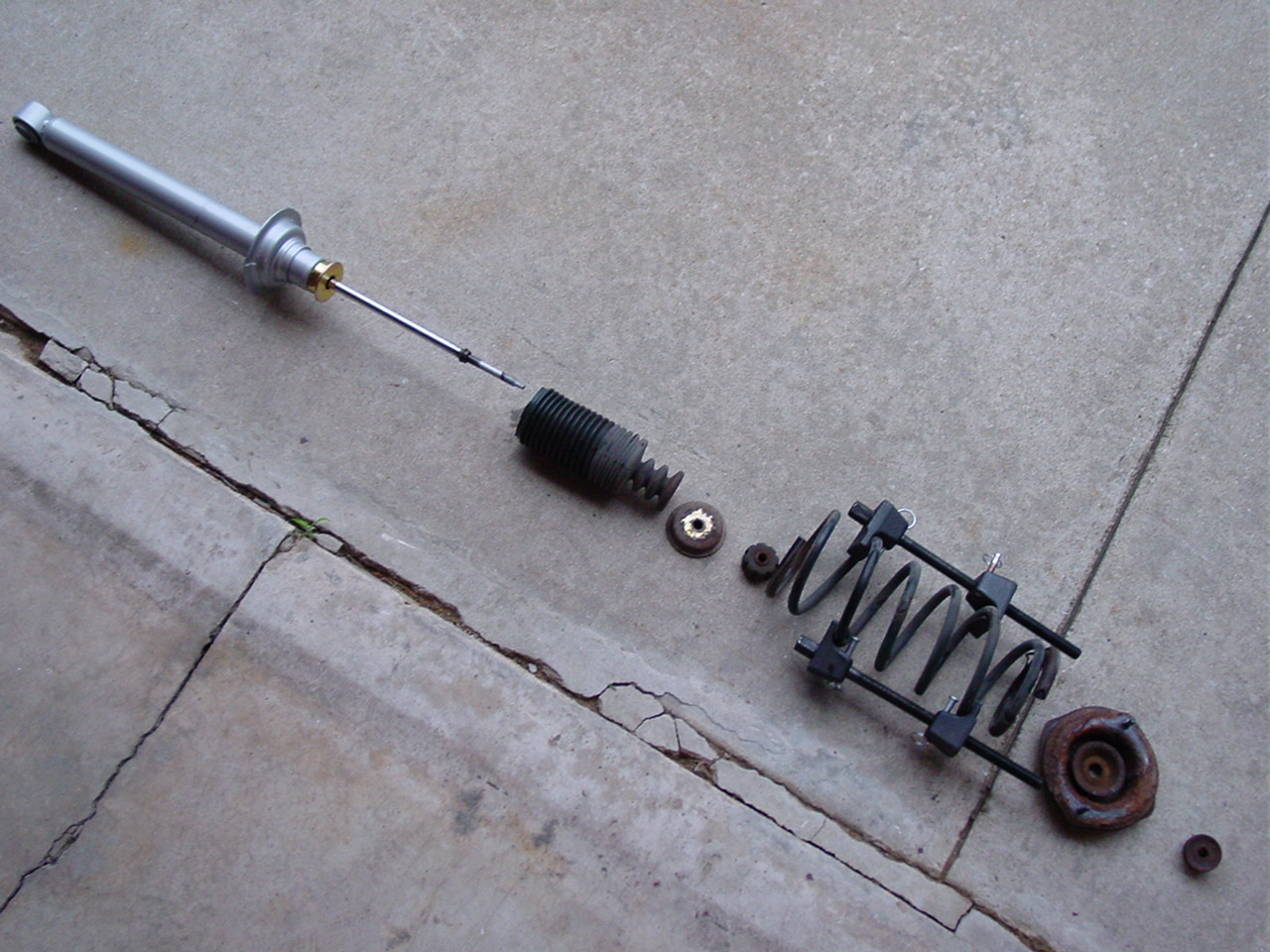 After you reassemble the rear sock, re-install the assembly, and lower the vehicle.
Once everything is back together, I highly recommend an alignment.  Even with this drop, the front camber was within spec, however the rear gains quite a bit of negative camber. There are several aftermarket adjustable camber links available to remedy this issue.
Driving Impression:
The ride quality of my 240SX was definitely improved with the new hardware.  In my opinion, the springs and fresh shocks did not negatively impact ride quality. Cruising down the highway was smooth and comfortable.  The only drawback with the new springs was the substantially reduced travel which was only evident on larger bumps. A cautionary note: The front of the car is low enough that watching parking stops and curbs is critical (why Nissan elected to mold the lip spoiler white is beyond me).
A few pictures for your perusal: