Whatever your justification for converting your 240SX to 5 lugs, whether it is to simplify a brake swap or expand wheel options for your S13, or S14 base model, you'll need to know a few things. This section is intended to to be a brief outline of the parts necessary rather than a complete how-to. I included this section under my 300ZX brake swap series since it may be part of the entire project. Rotors drilled for 4-lub hubs are available if you want to skip this step.
Front conversion
Converting S14 240's to 5 lug is as simple as locating 5-lug hubs from an SE 240, or buying new components from Nissan.
The conversion on S13's is not as simple. If you want to follow the path of using all OE parts, you will need the following:
S14 upright
S14 ball joint. The ball joint is necessary for the reason that the shape of the S13 ball joint prevents it from working properly and creates a extremely unsafe vehicle to drive.
S14 hub/bearing
The alternative to doing all of this work, including trying to source out used components that are not damaged or worn is to use a 5-lug conversion hub.
Rear Conversion
When I swapped 300ZX brakes onto my 240, I used parts from a '90 NA 300ZX. As far as I'm concerned, this is the black sheep of the Z32 when it comes to the rear hubs. What does this mean?  The '90 NA 300ZX used a hub that is identical to the one found on the 240SX. 1991-1996 300ZX's used the hub that includes the tab for the e-brake mounting stud.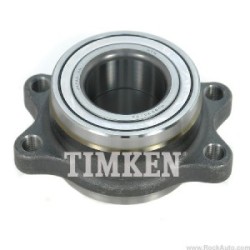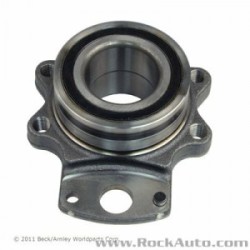 If you aren't performing the 300ZX brake conversion, this part won't matter.  You will need the hub from an NA 300ZX.  It has the correct axle spline size.
The Definitive 300ZX Brake Swap Series