importnut's '03 Mitsubishi Evo VIII
I decided to leave my original thoughts on this page because I think they were very sound, but I wanted to add my history with this car and reason for wanting to part ways with it.
I will have to say that most publications were right to claim this is an awesome car.  It has a huge amount of potential and is truly a car made for the track. My favorite part about the car was the lighting fast steering!
All that aside, I just didn't like it. The power is nice, but I don't like lag. Say all you want, good NA power will always be my thing. On to other things. The interior is bland and seems too big for the car. I don't know how else to describe it. Other than the seats and the instrument cluster, it screams econo-box. Even my 10 year older civic felt fresher inside than this car. Aerodynamically, this car is horrible. Don't argue with me, it's bad.  Wind beats it badly, and it makes a lot of noise "at speed". Open the windows and it only gets worse.
Arguably, my Evo may not have been representative of a typical well cared for example. When I bought it, it had roughly 56,000 miles which was a bit high for a three year old car. Other than the intercooler, the car was stock. Once I brought the car home, I quickly found that there were issues. The car made knocking noises (like a bad CV joint, not detonation) and there appeared to be parts missing under the hood and under the car. I also found a mechanical bleeder style boost controller buried under the hood.  When I tried to enable the factor control, I learned quickly that it no longer worked.
After a few months, the transmission started grinding in 5th gear and shortly after 4th gear. Technically, the car was still under its powertrain warranty. When I went to the dealer, the warranty rep told me that the car had been black-flagged due to a previous warranty claim. My Evo had come in with a blown transmission as well as every bolt on, exhaust, multi-puck clutch, intake, and piggy back controls. Mitsubishi repaired the car but voided the warranty. Great. The hits kept coming. The car had been repaired and returned mostly to stock and sold as stock.
I wasn't going to pay the dealer to have the transmission rebuilt, so I set off to do the work on my own. Even though I bought the Mitsubishi multi-volume factory service manual, I found the work to be rather challenging. While dismantling the car, I discovered quite a few missing bolts, cross threaded bolts, and so on. The knocking noises I was hearing had to do with the fact that there were several bolts missing from the rear engine mount and those were loose!
Sparing the story of my struggles with all of the new territory I was experiencing with this car, I took the transmission to my favorite local shop and had it rebuilt. I knew it needed 4th and 5th gear synchros and when they called to tell me that it needed 3rd gear as well, I nearly cried. Synchros for Hondas are very expensive and considering the high cost for evo parts, I was expecting to be bled dry. I braced for impact on the cost and found out that the synchros were about $26 a piece. For less than $300, I had a PROPERLY rebuilt transmission.
The sad part of this entire episode had to do with the fact that the last person to touch this car was a Mitsubishi dealership. All the mistakes I found were done by someone that was supposed to be a qualified Evo tech.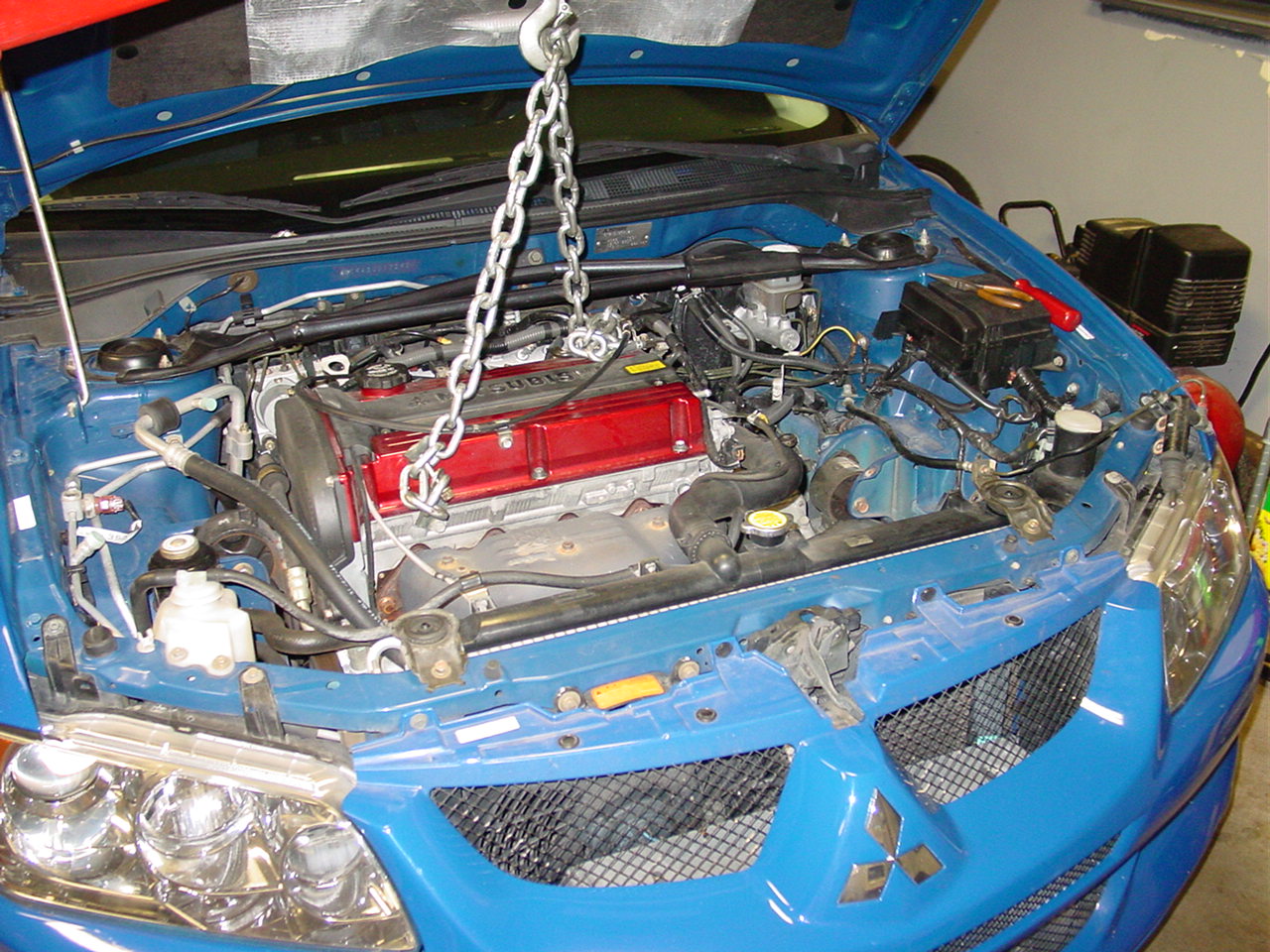 Once I finished with the work, I test drove the car to verify that everything was working properly, I sold it as fast as I could. The car was 100% better than when I bought it and I felt comfortable knowing that I made it right before passing it off to it's knew owner.
My original thoughts:
I know there are a lot of people who have followed my stories, projects, and plans over the past few years.  Honestly, I thought I would have my 240SX forever.  I realized that my goals for my 240SX were not necessarily unreasonable, but impractical.  Building a 400hp KA-T sounded really great on paper.  Even doing an SR20 swap sounds good, but there are complications with every project, that always lead to more money invested than originally intended.  It all came down to looking at what I wanted to do, and deciding if it was best for me.  In the end, I chose to sell the 240SX.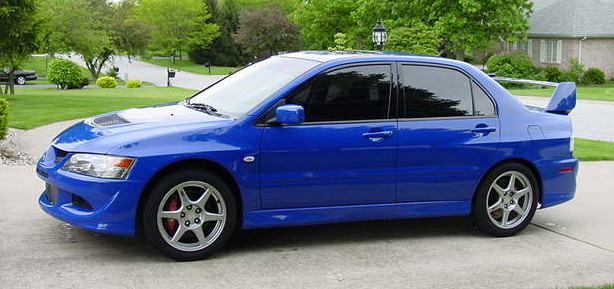 With that out of the way, I introduce my Evo. As many know, the Evo comes from the factory with plenty of goodies to satisfy even the most devout enthusiast. Factory turbo, factory Brembo brakes, factory Recaro Seats and a Momo steering wheel. AWD, a wider and stronger body, and a wing that actually does something. This is the car that I had intended my 240SX to be…but it's all factory. In it's current almost completely stock state, I'm very satisfied with the performance. There are a few things I'd like to do, but as it is, I'm very happy with this car. It gives me a factory performer that I can rely on for fun daily driving, as well as potential if I want more.
Modifications:
Cone filter
XS boost controller
XS intercooler
My plans for the car were minimal and this is what I was thinking:
B&M Short shifter
Complete turbo back exhaust from AMS
AMS ECU programming
JDM EVO MR tail lights
Remove Wing