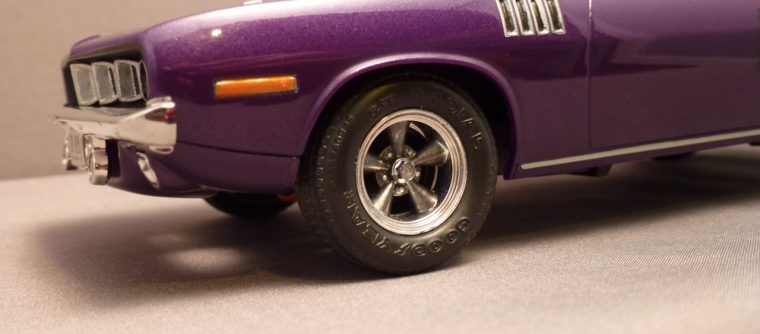 This kit was originally finished in 2001.  When I finished it, I threw on a set of parts box wheels with the intent on preparing a set of wheels for it.  Several years later, I finally finished a set of wheels for it.
In 2012, I decided to take care of the very tall ride height and lower the suspension.  It was going to be a quick project until I decided to detail paint the chassis. 
Nearly all of the under car components were molded into the chassis.  It took quite a bit of masking with tape and putty to pick all of the details out.  The difference is stunning! 
While it was all apart, I decided to tear down the engine and freshen it with more detail paint along with the engine bay.

I also decided to try out an embossing powder to simulate interior carpet.  You can see it very clearly in the pictures.  Unfortunately, you can barely see it in the finished project!  Still, I wanted to try it and it worked out well.
Originally Built: 2001
Rework: August 2012