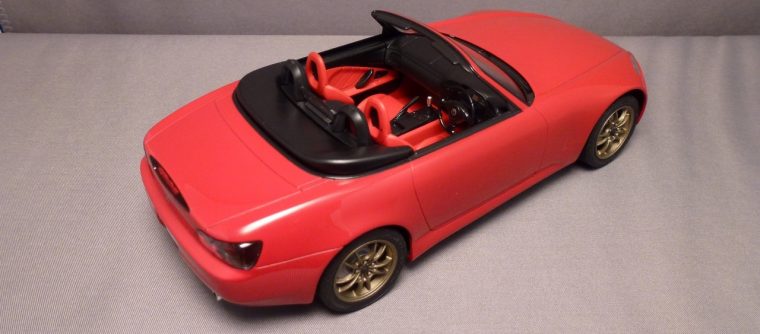 I honestly couldn't tell you why I bought a second S2000 kit when I did, but it worked out that I could give my mom one as a gift and then build one for myself.
Other than some minor detail shaving, the kit is box stock.  The car is painted the same red as used on the CRX and EG Hatch. 
Overall, this was a simple build.  I used the interior from the original S2000 that I built leaving me the rest of the kit to finish.  Most of the detail work in making this look great is in the head lights and tails.  I was very pleased with the way it turned out.
Completed:  August 2012