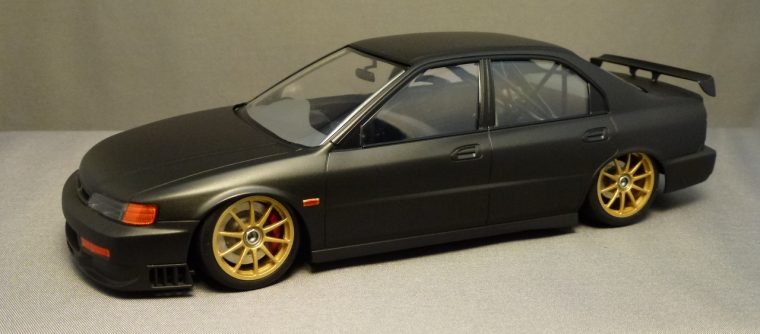 With my other kits nearing completion, at the time, it was time to crack open a few new kits.
Many years ago, I bought two of these NATCC Accords.  I really don't remember what I was trying to accomplish but I gave one of them away and kept this one.  I never had any intention of building it as a race car.  I had always thought of building it as a really over the top street car.  After I built the Datsun 510 as more or less a "rat rod" I decided that building this is a rat would make it worth finishing.
I'm very pleased with the finished product.  I painted the interior to match the color callouts in the instructions.  Cage and all.  In order to break up all of the satin black on the body, I used a higher sheen satin to paint the window trim.  Bare metal foil was used to back the lenses as well as the straps on the halon tank for the fire system.
Overall, this ended up being a fun and fast build.
Completed: November 2012