Discussion:
Direct replacement parts don't tend to generate a great deal of excitement. It's not a turbo or a fancy set of coil-overs. Most people don't think about half shafts unless they are pushing serious horsepower numbers and need more robust units. What if you just need new half shafts for your daily driver?
New vs Remanufactured
It's easy to order re-manufactured half shafts from virtually every shop out there. They are cheap and plentiful. Are they worth the money? I suppose it depends on how long you'll keep the car. Usually, re-manufactured half shafts reuse the cups which have been worn through normal use. They may even machine the surfaces for the bearings. Replacing the bearings and repacking grease will get you down the road but they won't last as nearly as long as half shafts made using brand new cups.
What are your options?

I found R-axles years ago and hadn't had an opportunity to buy from them. Recently, my '13 Accord needed new half shafts due to inner joint wear causing a bad wobble during acceleration. I decided to give these guys a shot.
My experience started by exchanging a few emails. My contact was Marty. When I committed to buying, I called and Marty answered the phone! After a short dicussion and exchange of information, I had a pair of axles ordered.
The axles are built to order so it took time to arrive. If I recall, it was within a couple of weeks. Once they arrived, I was was pleasantly surprised to find the personal touch each order receives. Not only is the part number printed and attached to the box, my order number and name was printed as well! Once installed, my Accord was back to normal and I'm confident it will be for years to come.
Show and Tell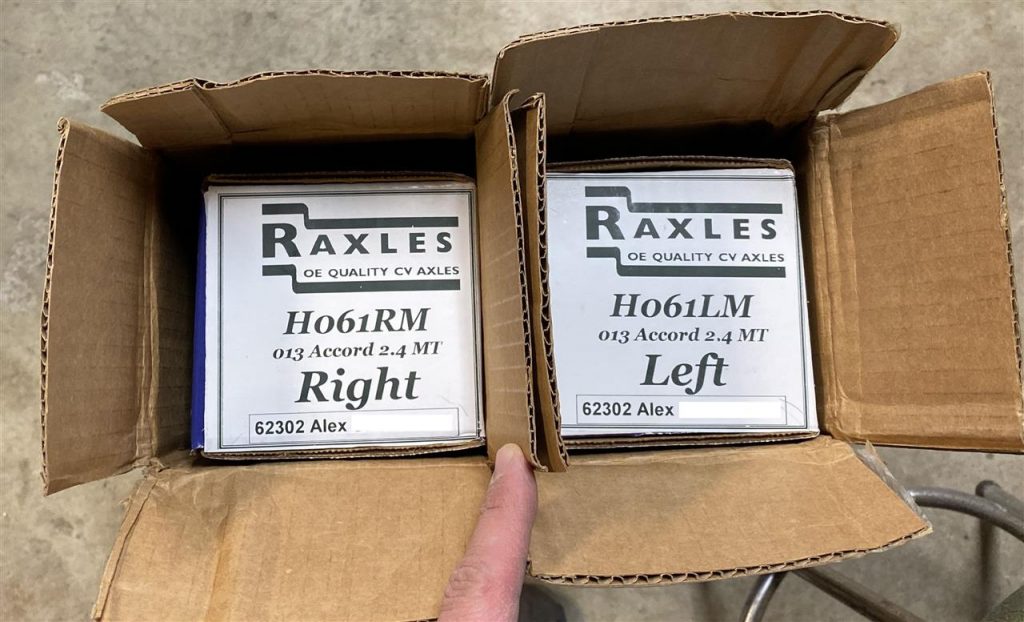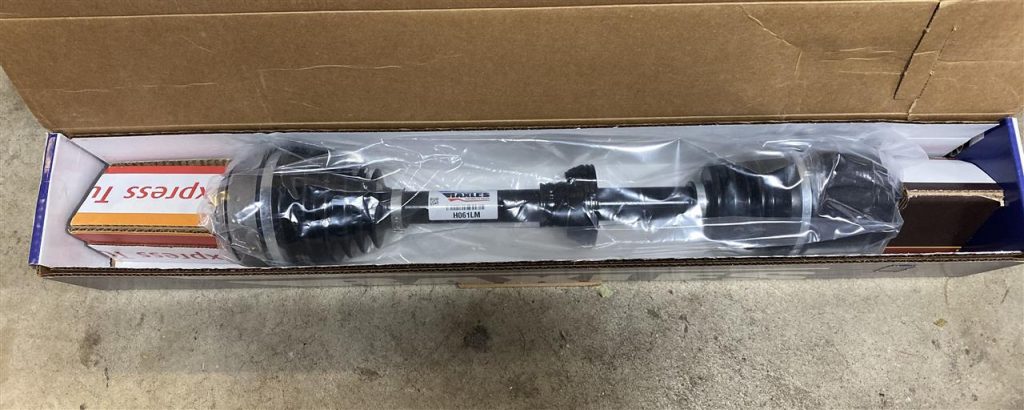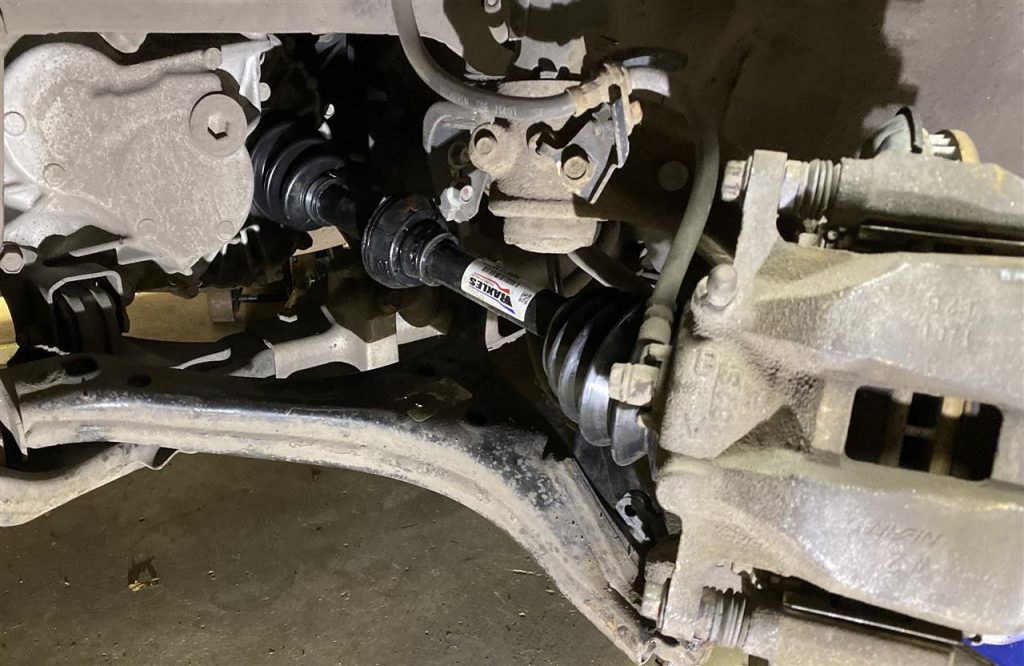 Closing Thoughts
I was very pleased with the experience I had with R-Axles and Marty. The quality and personal care goes above and beyond. I recommend spending the extra money for these direct replacement axles over reman units.
Also worth noting: R-Axles will do custom axles to fit your engine swapped application. They also offer upgraded units for racing applications. Please contact them for more details.