Old Car Problems – Throttle Cable
I'm kicking off a new series of posts with this write-up and the idea is to outline seemingly invisible parts on a car that are normally not considered normal wear items. However, a failure of one of these parts will leave you stranded on the side of the road or create a situation where safety is negatively impacted. I couldn't really tell you at what point in a car's life more detailed inspections are necessary. It really depends on the relative reliability of the car, the amount and nature of its use or what part of the world it is from. That being said, my first post:
Who really thinks about their throttle cables? I know it's not on my mind. I think about how new cars don't have them and it makes me sad. That observation aside, I noticed that my '94 Civic (22 years old at this point) had developed slack in the cable. I had to push the pedal slightly before the engine started to respond. I knew I had set the slack properly the last time I removed the cable. I opened the hood and clearly noticed slack that wasn't there before.
I really don't know why or how slack would develop over time and didn't really have the time to dig into it so I grabbed a pair of 12 mm box wrenches and adjusted the slack and everything was back to normal.
Shortly after the fix, I ran at an autocross. After my 3rd or 4th run, I noticed that I had significant slack in the cable. After finishing the rest of my runs, I headed home. Thinking the cable itself was stretching or in some way coming apart, I drove gingerly to avoid having to be towed as a result of a failure. While driving home, I tried to figure out the problem. Stretching fundamentally makes no sense. I strongly doubt I, or anyone for that matter, has enough strength to apply the pressure necessary to exceed the steel cable's yield strength. More than likely, something on the pedal side was causing my problem.
Before I get to the actual problem, I need to disclose a detail. Several years earlier, while stripping sound deadening and other unnecessary parts from my Civic, I removed the firewall pad. The pad was thick dense foam and extended under the gas pedal. It acted as a throttle pedal stop. Without the pad, the pedal never made contact with anything when fully depressed. At the time, I didn't think much of it and over the years, completely forgot about it.
So, what happen? The Civic and Integra throttle cable have a rubber damper on the interior side of the cable. The damper protects the throttle body and pedal assembly from over extension caused by the soft throttle pedal stop, or any number of other potential issues. Not having the foam pad to act as a throttle pedal stop subjected the damper to high levels of stress during full throttle application. I would guess that had I never removed the thick firewall pad, this damper would have lived forever. Alas, by not addressing it years ago, I finally destroyed the rubber damper and added an alarming amount of slack to the cable.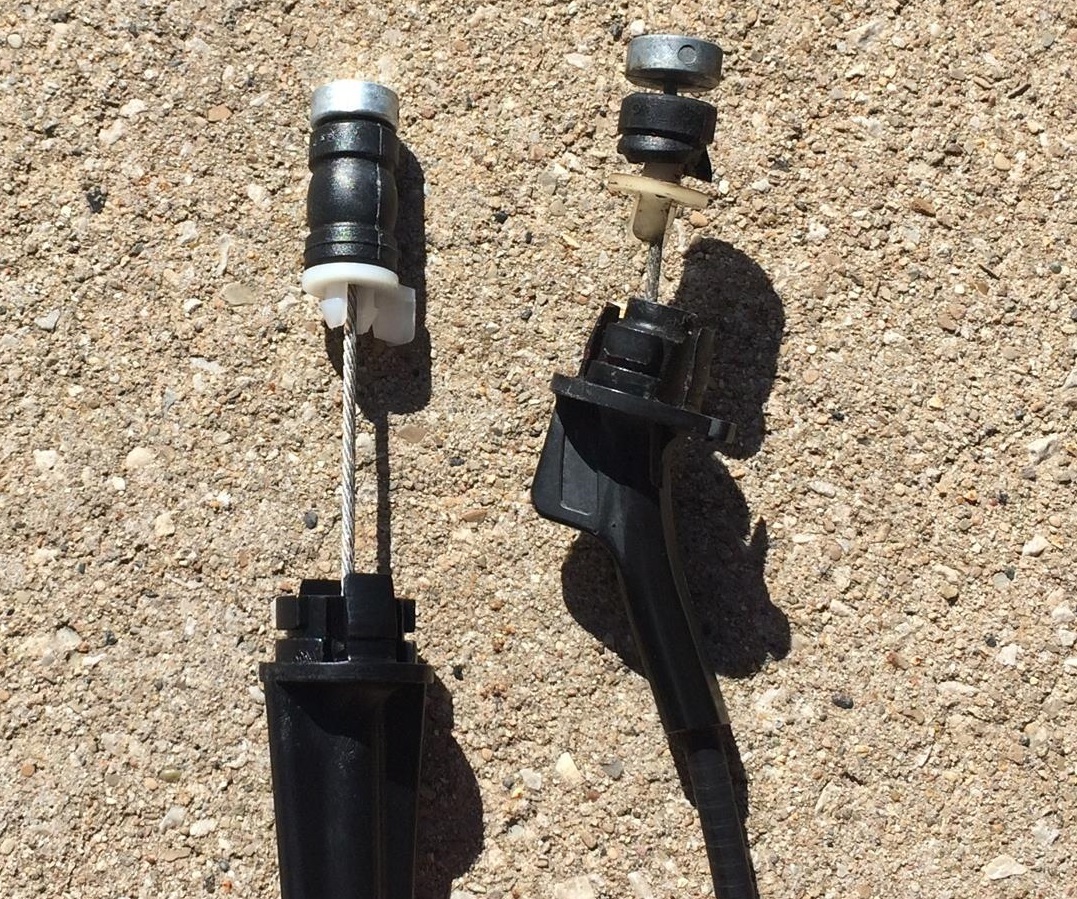 One, of many reasons, why I love autocrossing/tracking old Hondas is that parts tend to be relatively inexpensive. I was able to buy an OEM replacement from Honda Parts Unlimited for less than $30. Although the stock Civic throttle cable worked for my swap, I decided to buy the correct cable for the engine from the Integra GS-R.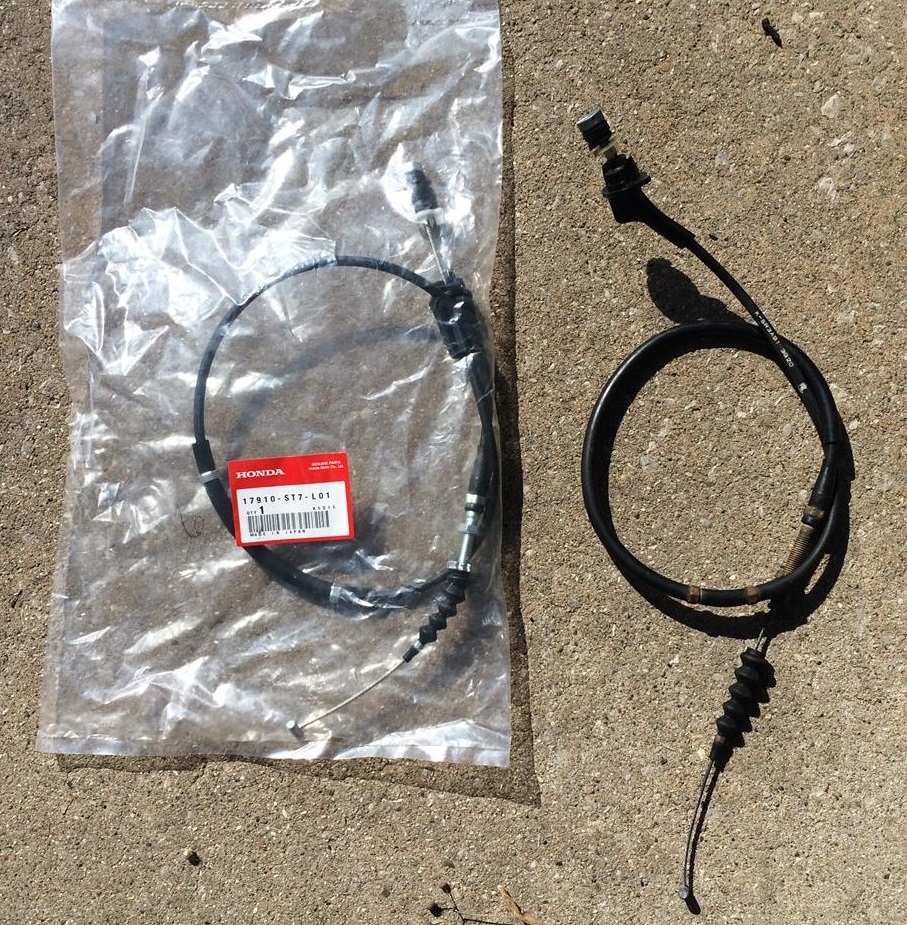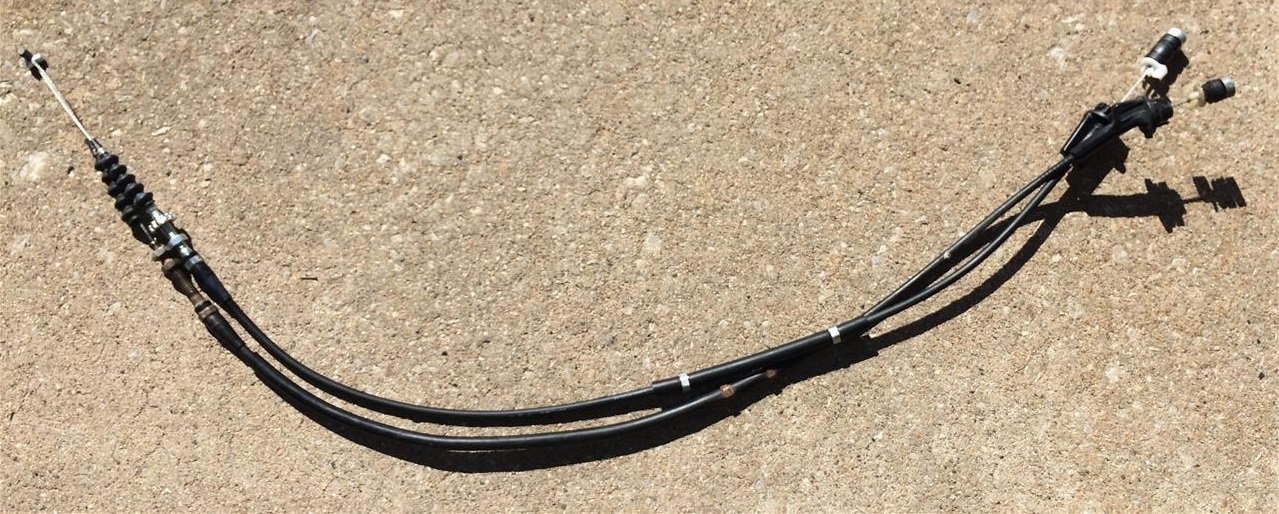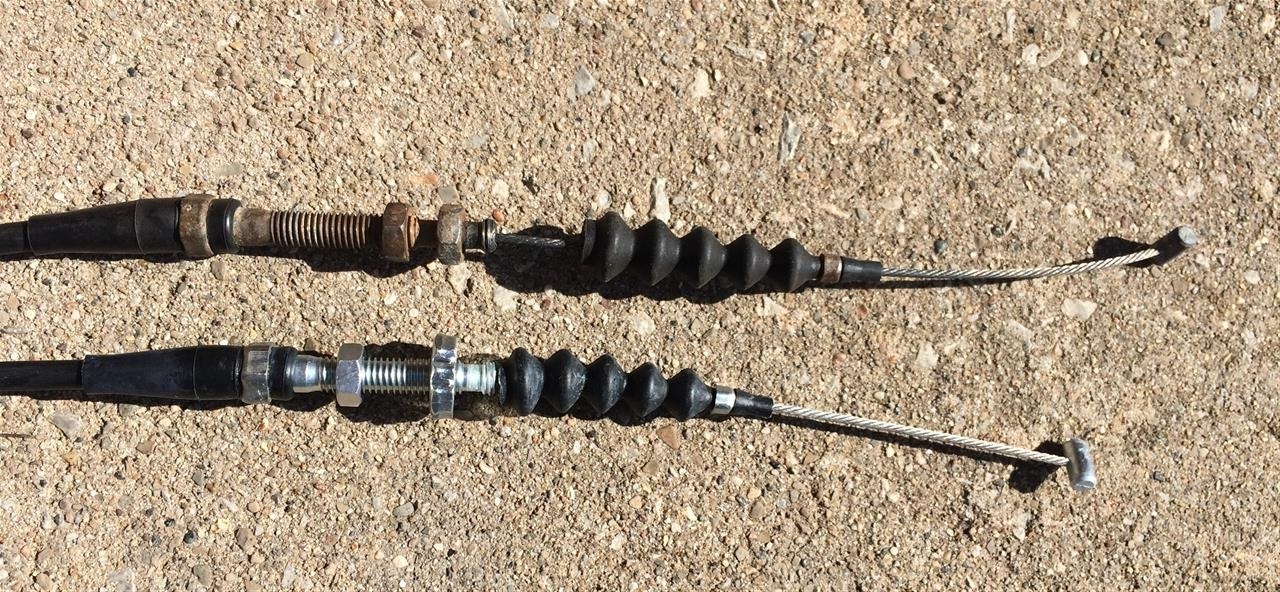 The final step in this repair is to create a proper throttle pedal stop. My first idea was to use heavy rubber pads and stacking them to get the proper height. I didn't think this would be an elegant solution to the problem and decided to search online for OEM solutions. I quickly found a possible solution by using a '96 Honda Prelude pedal stop. Without having exact dimensions, I wasn't sure it would work. I was able to buy a brand new one through AFHparts.com for less than $20 shipped. It was considerably bulkier than I thought it would be and it had protrusions that would allow it to be mounted through padding and carpet. Not yet defeated, I decided to see if I could make it work. Keep reading for the details.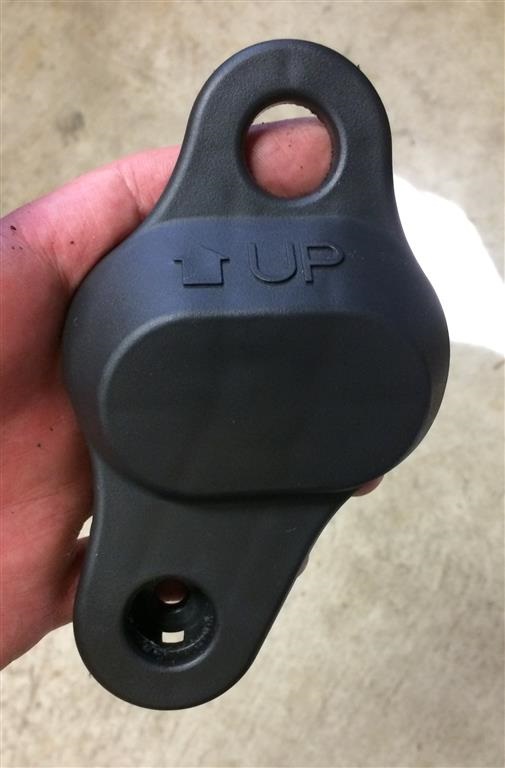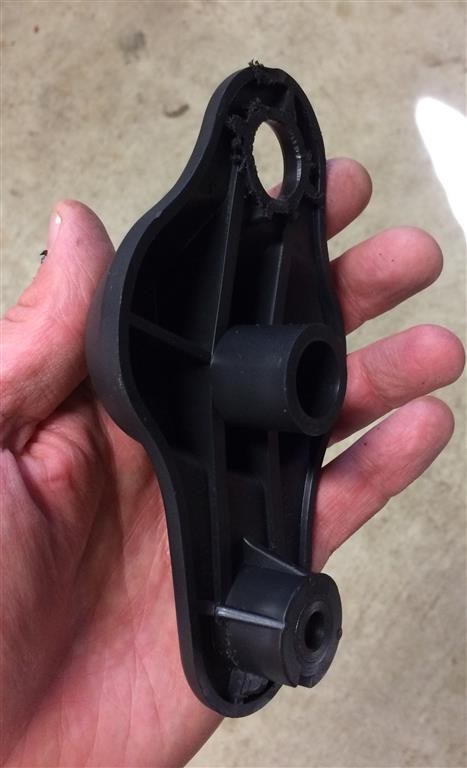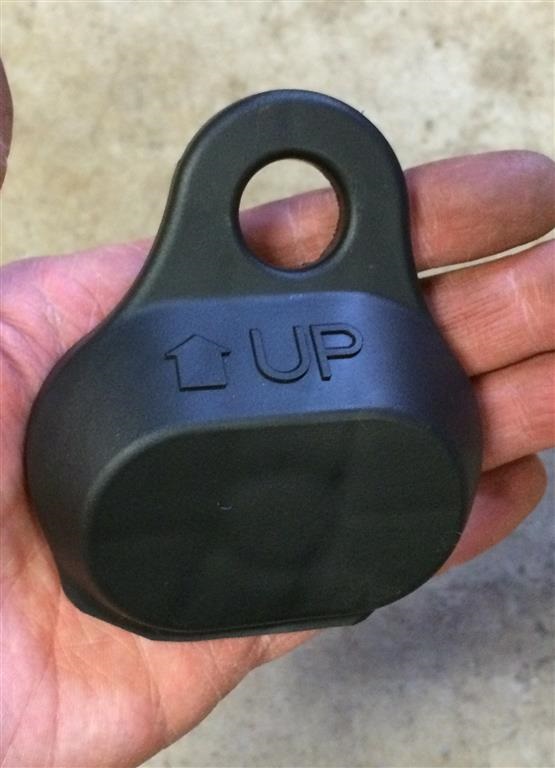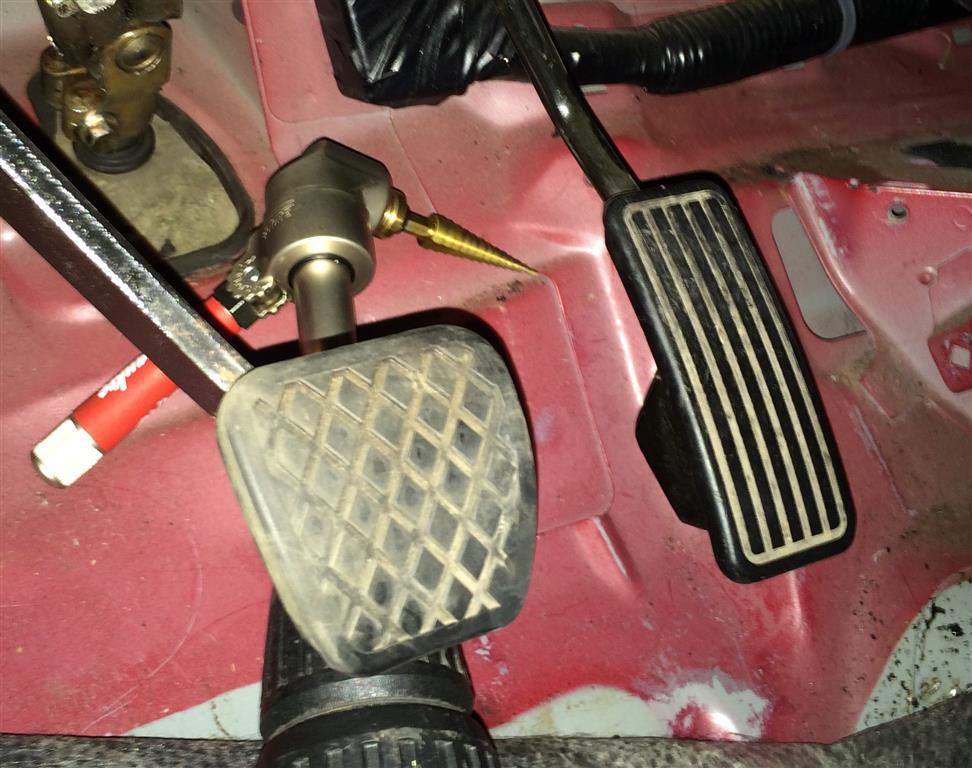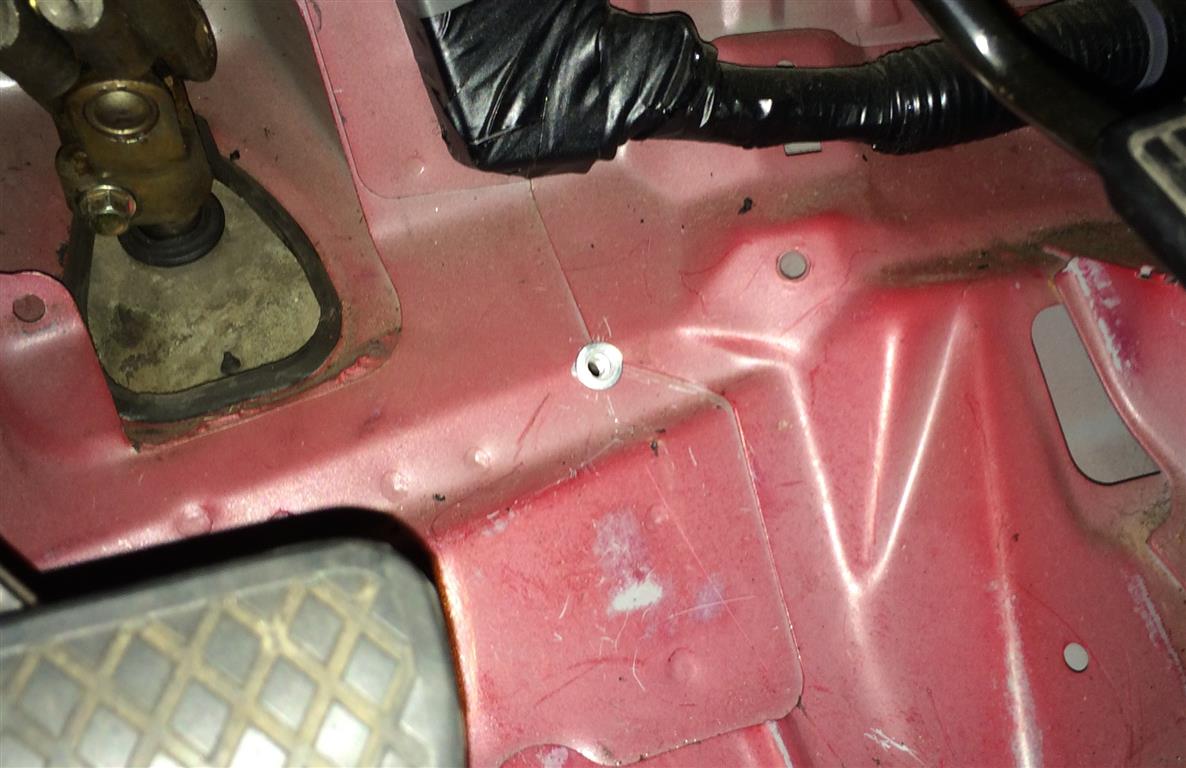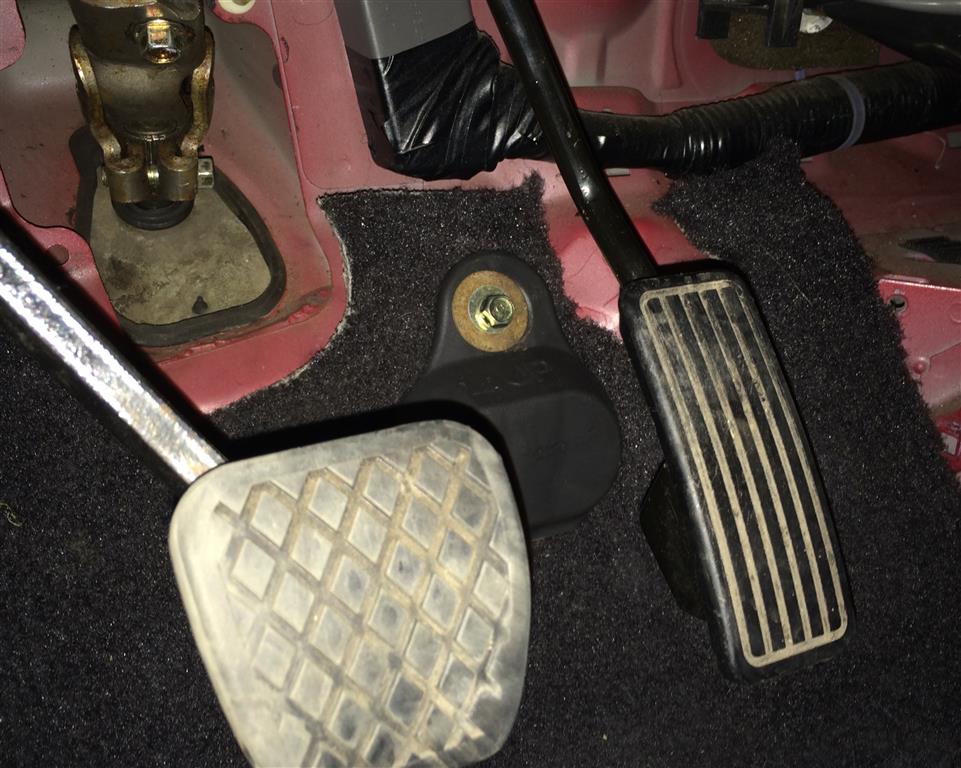 The large hole left by modifying the pedal stop allows for fine tuning. Moving it up and down, because of the wedge shape, changes the height. With the help of my wife, holding the pedal to the floor, I was able to confirm that I was still getting full throttle.
There you have it. I have a fresh new throttle cable and a solution that will prevent a future failure of the cable damper.