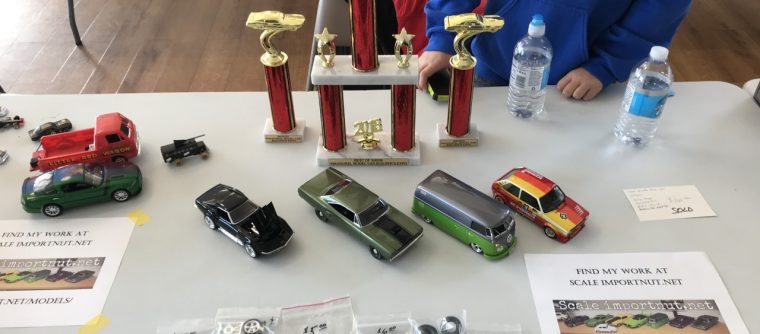 Having built up motivational momentum last month, I was able to keep going through November and managed to finish the '32 Ford rework and nearly finished the '40 Ford restoration. Along with that, I made great progress on the '66 Chevelle wagon.
My son and I attended a local model show and contest. We entered a few of our cars in the show and I paid for a table to set out a few things for sale. One of those items was the '69 Corvette that I built with the intention of selling. Within minutes of setting the Corvette on the table, I had it sold. I listed it at $100 and was offered $80. The response from the show goers regarding the quality of the was very positive. I will definitely consider doing more "for sale" builds!
As for the model contest, my 70 Roadrunner won it's class over several other models and won best in show! My Golf race car won best paint in show! I was very proud to have my work recognized by a great group of fellow builders.