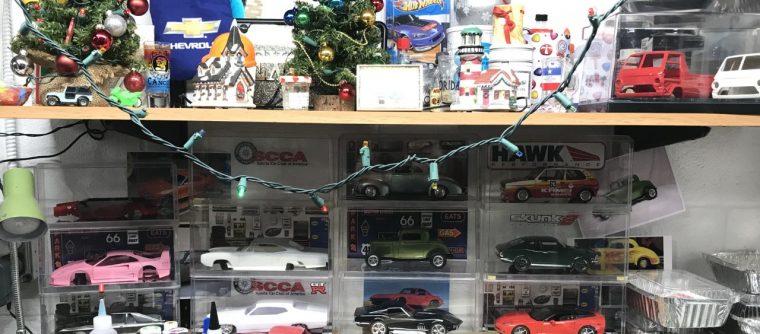 December 2018
2018 was a very satisfying year regarding model building. This month, I finished the final detail on the 40 Ford restoration, a radiator hose made of solder and then wrapped up the 66 Chevelle wagon.
Wagon Battle
The wagon did not go down without a fight! As much as I love this build, it I had quite a few self imposed challenges that resulted in several frustrating corrections. Those hurdles aside, the finished project looks great.
Something New
I also scored an 89 Ford Probe GT at a "bad santa" gift exchange. I finished most of the body work and completed all of the part prep.
Year in Review
Looking back through the year, I introduced a dozen new projects, completed five of those new projects, finished two long term builds, built and sold my first "for sale build", and took home several trophies at an inaugural local model show.
Taking a Break, Reworking the Shop
After completing 1966 Chevelle wagon, I decided to take a break. I felt like I was pushing myself too hard to finish projects and I wasn't enjoying the work as much. While contemplating my work-space, I realized that the existing layout was causing me grief. In fact, once I realized the oversight of my layout design, I found it unbearable to work. My booth splits my space in half and I find myself working in one area or the other. Misplacing tools was very common. The layout change will move my booth to the far right of my space. I also repaired my sagging 8′ table. In the future, I plan on building drawers to more effectively store my materials.
Next Year?
For 2019, I'm looking forward to my new work-space and hoping to finish the last two clinger projects that I have on my bench: The F40 and 82 Hemi Charger.
Finished this year: