Installing an aftermarket header on your 240SX is an excellent way to free up a few extra horsepower. Using a header, along with an aftermarket exhaust and a high flow cat, are going to yield positive results! Installation is straight forward and should be easily accomplished with a few simple hand tools.
This install will work with any 240SX from '89 to '98 (non-turbo of course!)
Tools Necessary:
Reliable socket set
Metric wrenches
Jack and jack stands or ramps
Penetrating oil
Hammer
Propane gas torch (maybe)
Start by Raising the front of the car and securing it with jack stands.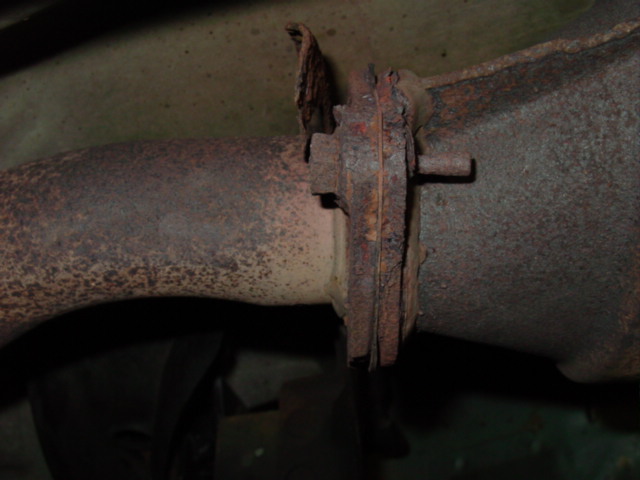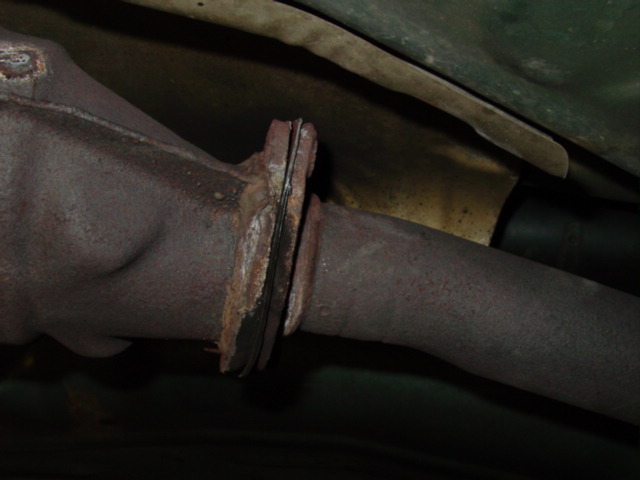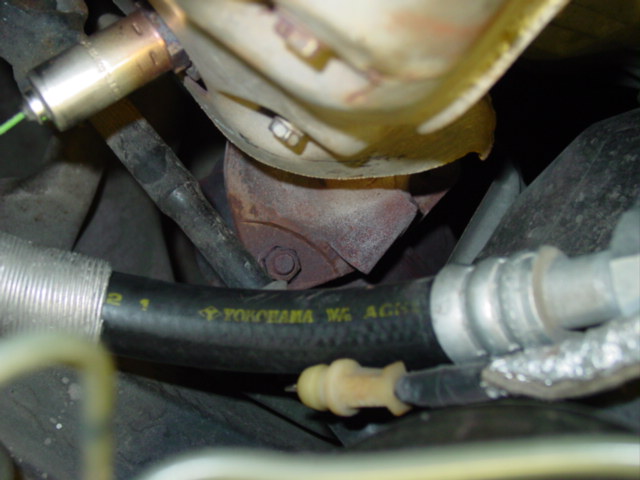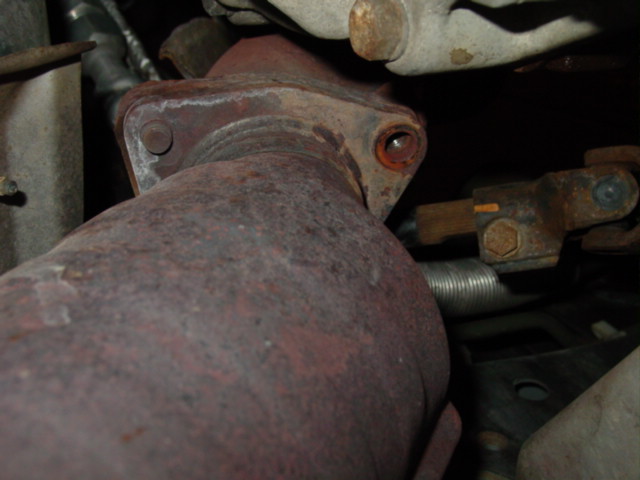 Once you remove the bolts, you can pull out the down pipe and primary cat.
Take a moment to unplug the O2 Sensor.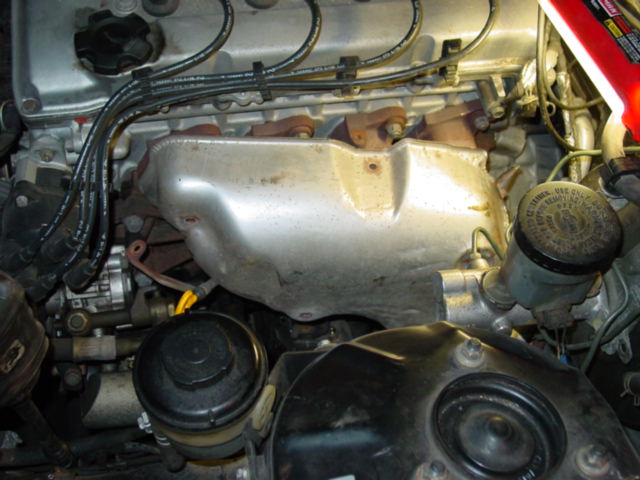 With the shield off, you will need to remove The EGR tube located at the back of the manifold. It requires a 24mm box wrench in order to be removed.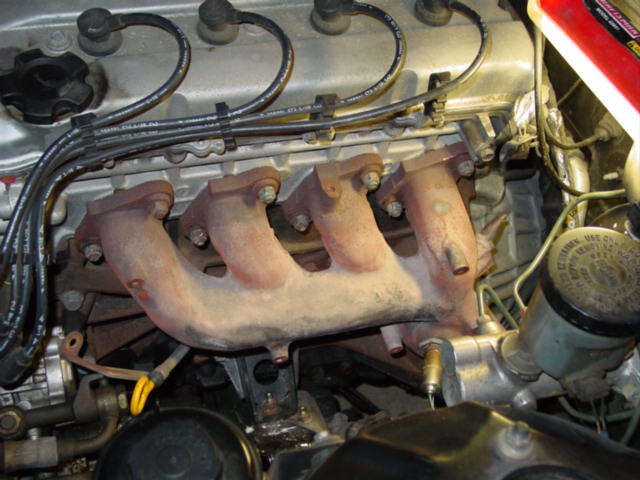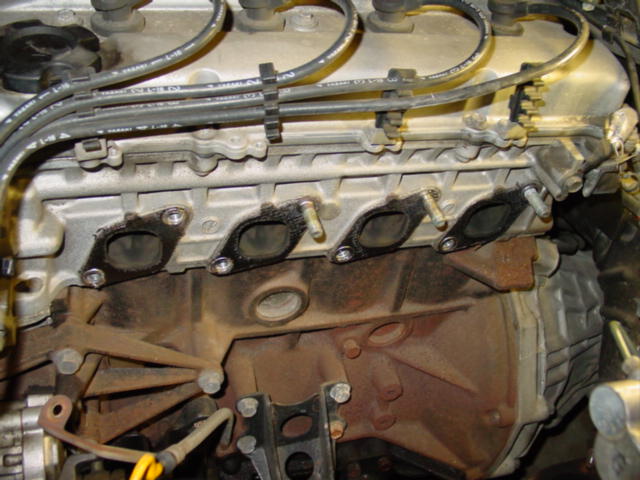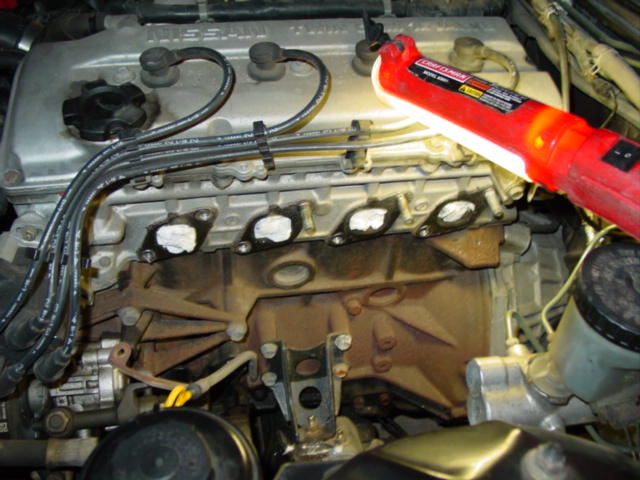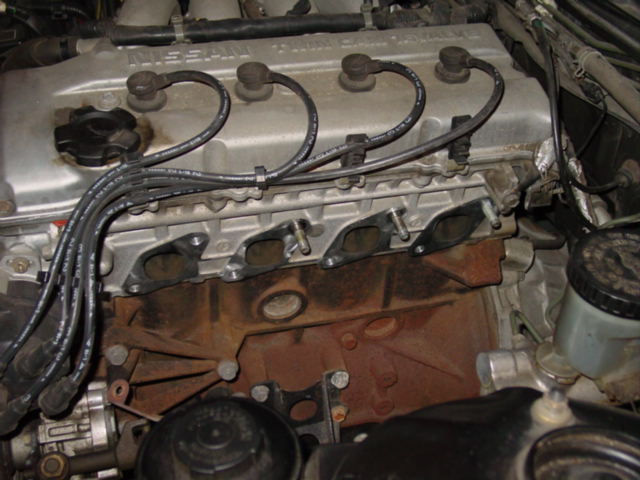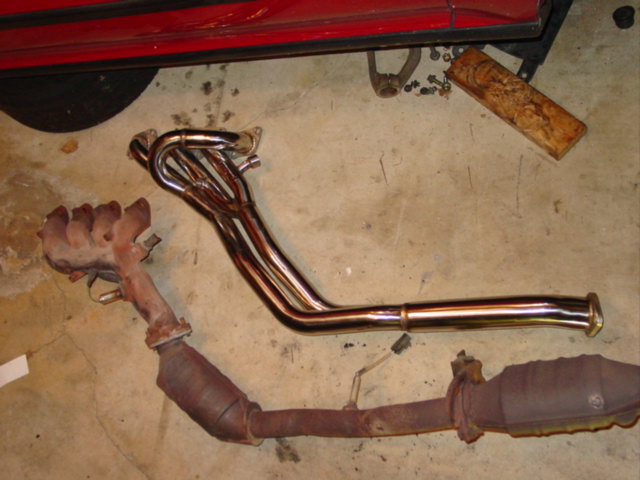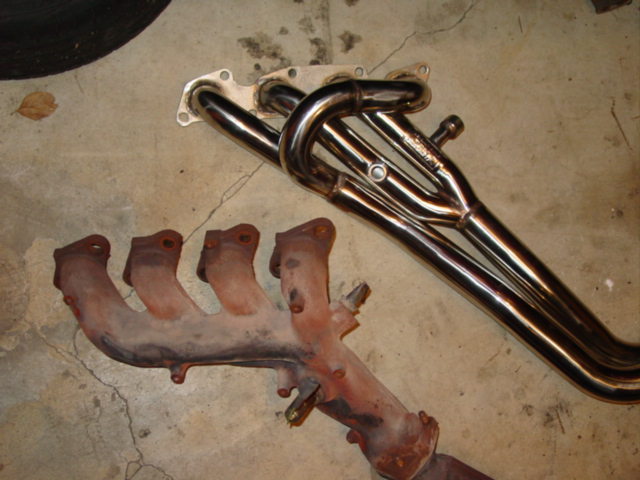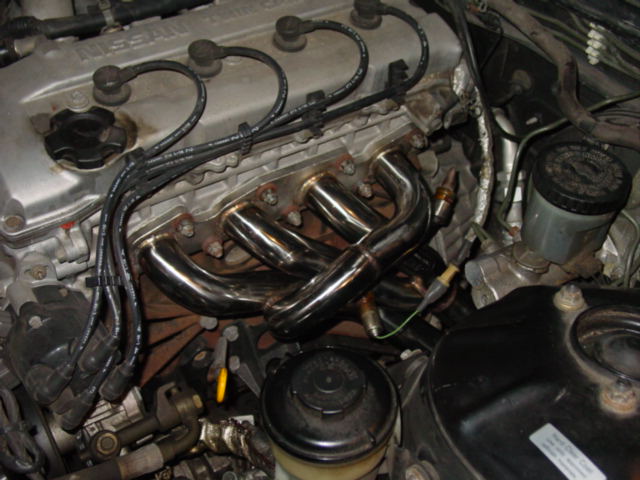 Do not forget to reattach the EGR tube, and O2 sensors
Under the car, attach the new header to the lower cat and you're ready to fire up the car and test for leaks.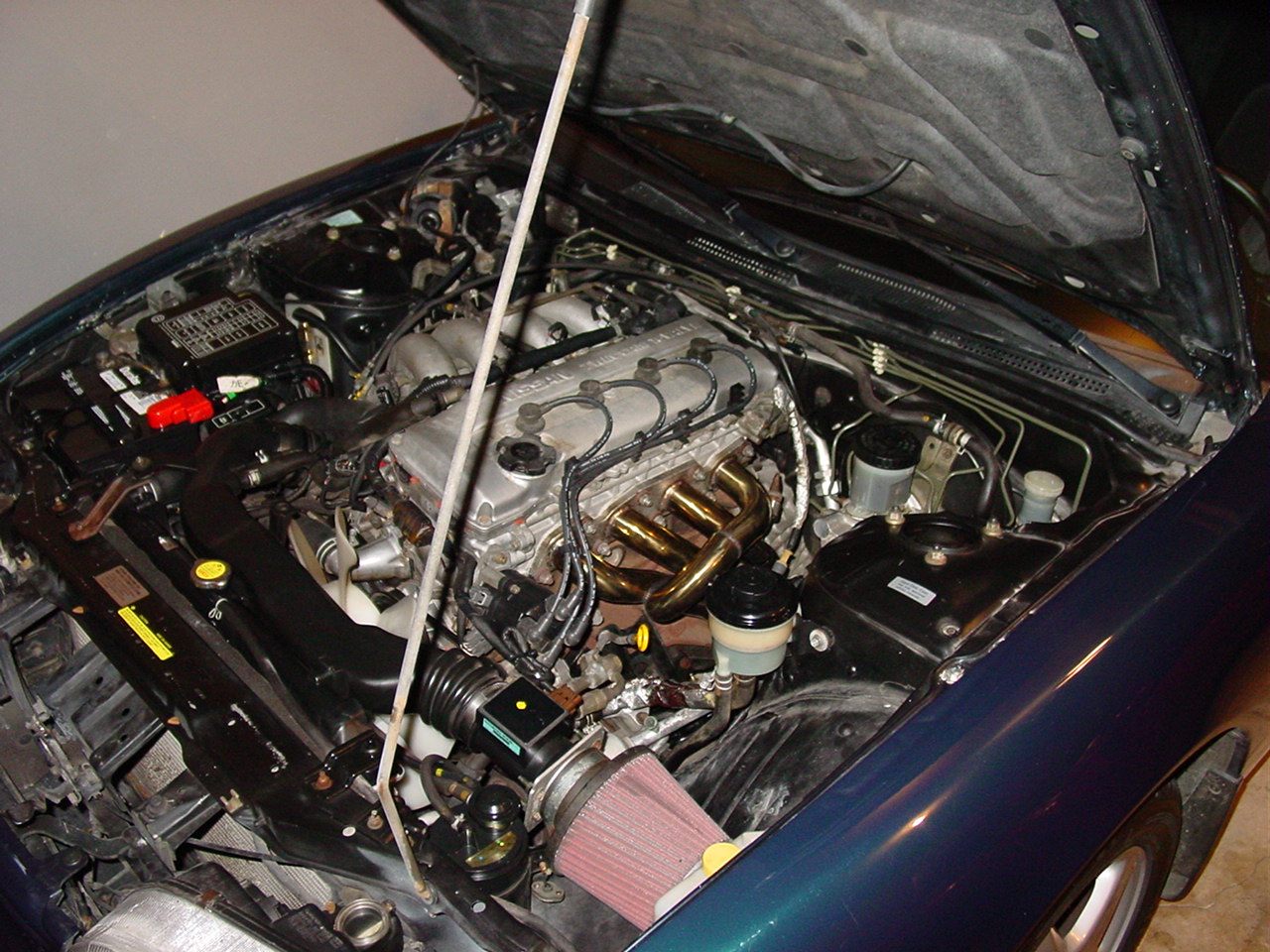 Enjoy!
A quick video of the header and nothing else: